There is no doubt about it, this Free Printable Menu Planner will make your life easier! You'll also love my free printable grocery shopping printable with a modern farmhouse chicken! The first free weekly menu planner I offered is full of color and as much as I love it, I was wanting one with a modern farmhouse look. They now match my black and white Kitchen Printables wall art too.
One of the most stressful times during the day is when the clock strikes between 4 and 5 PM and you have no idea what you're making for dinner. I know you know that feeling. You need a meal plan!
Free Printable Menu Planner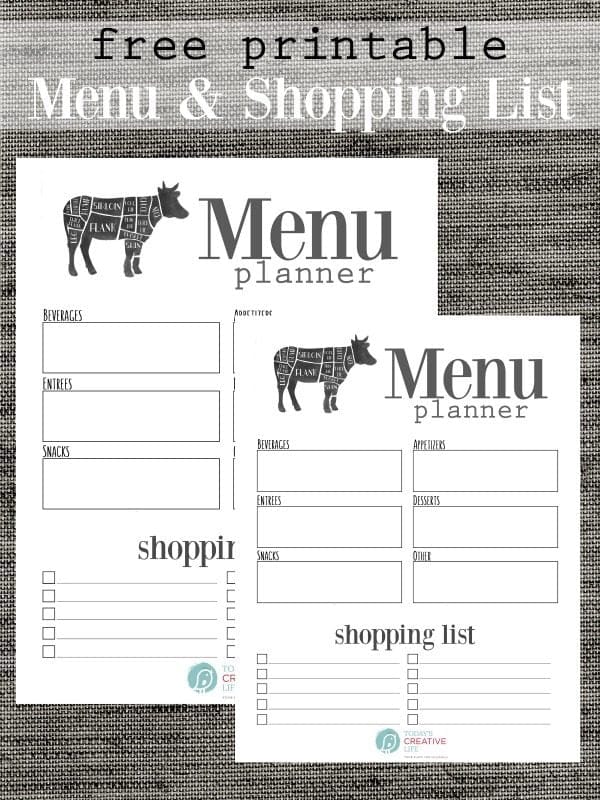 I also know how organized and proud you feel when you have a plan. It's always much better knowing dinner is taken care of. So you can imagine what it would feel like if you planned out your meals for the full week, along with a complete shopping list!
This free printable menu planner does just that! It helps you figure out what you're serving all week, along with a handy shopping list on the bottom to make sure you've got everything.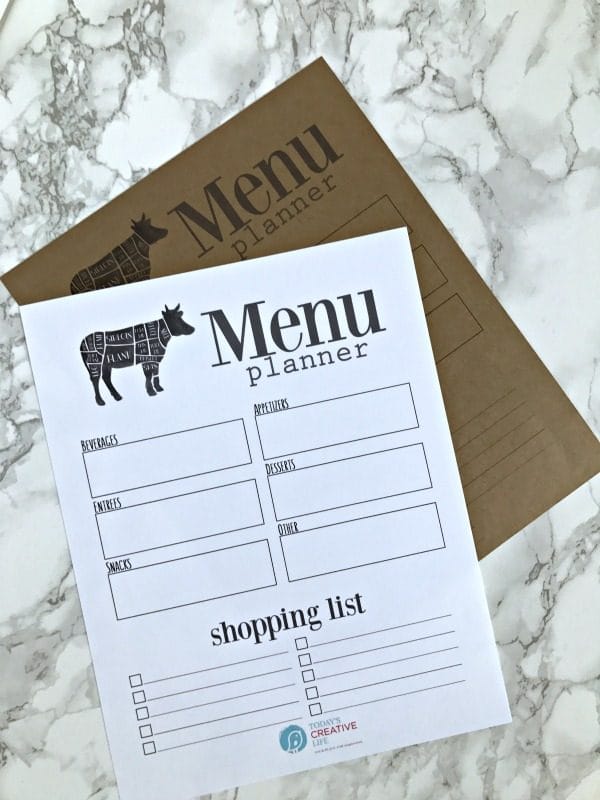 There are few things more annoying than getting ready to make a recipe, only to find that you are out of one item. My baking tips and substitute printable has come in handy a few times when this happens.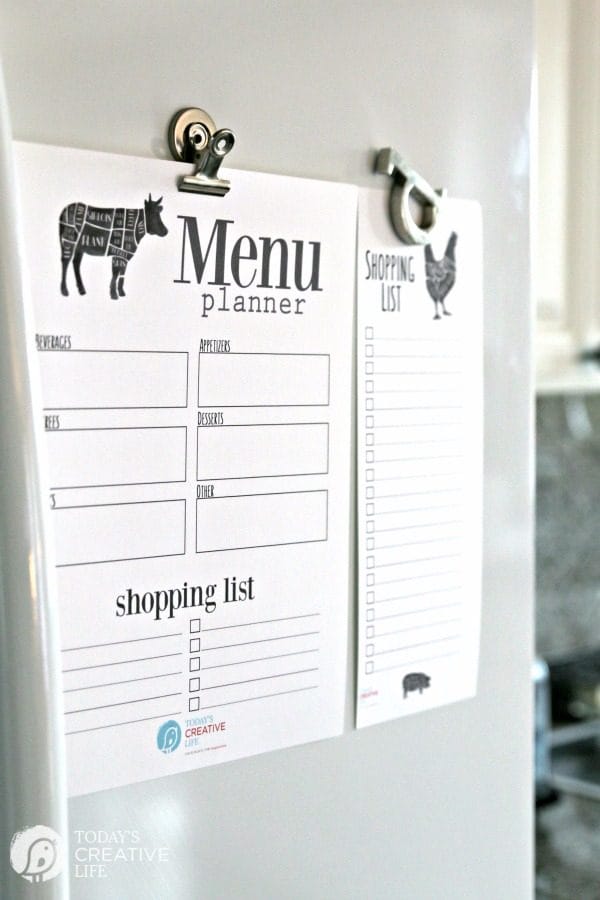 Placing this somewhere visible in your kitchen will not only remind you what's for dinner, but your family will know.
No more answering the nightly question of "MOM! What's for dinner?".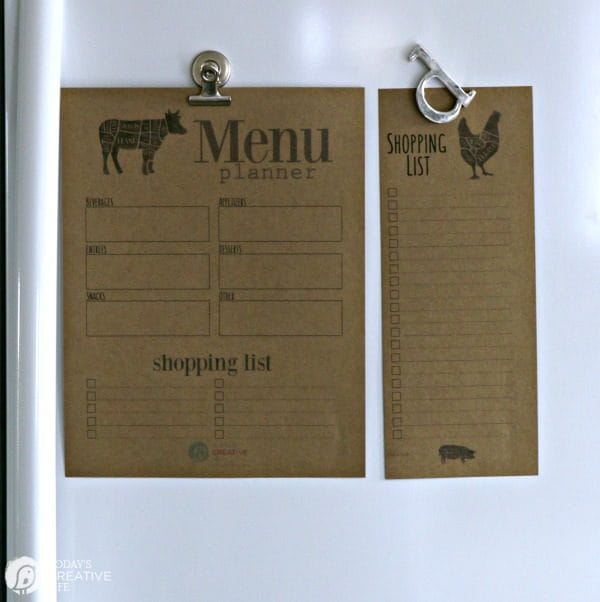 You can also head over and download that adorable free printable grocery list too… with the cute chicken! Print that and this Free Printable Menu Planner to get started planning your meals.
How to Print your Menu Planner
Subscribe to access the Printable Vault where all free printables are ready to download.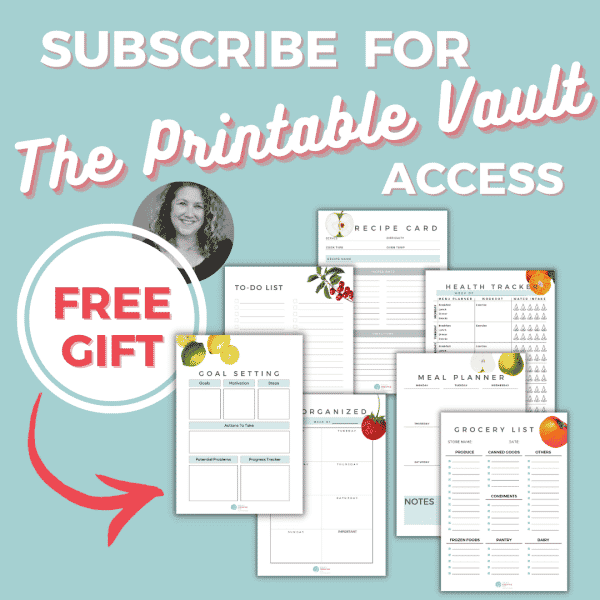 Open the file on your computer
Print as usual, or if you're having problems, try right-clicking and choose PRINT
Use an inkjet printer for best quality – I now have this printer and it's amazing! Very easy setup. (affiliate links)
I used white and kraft cardstock

What did we do before all the free printables available online? Here are a few of my popular downloads to keep you organized. Feel free to download them too.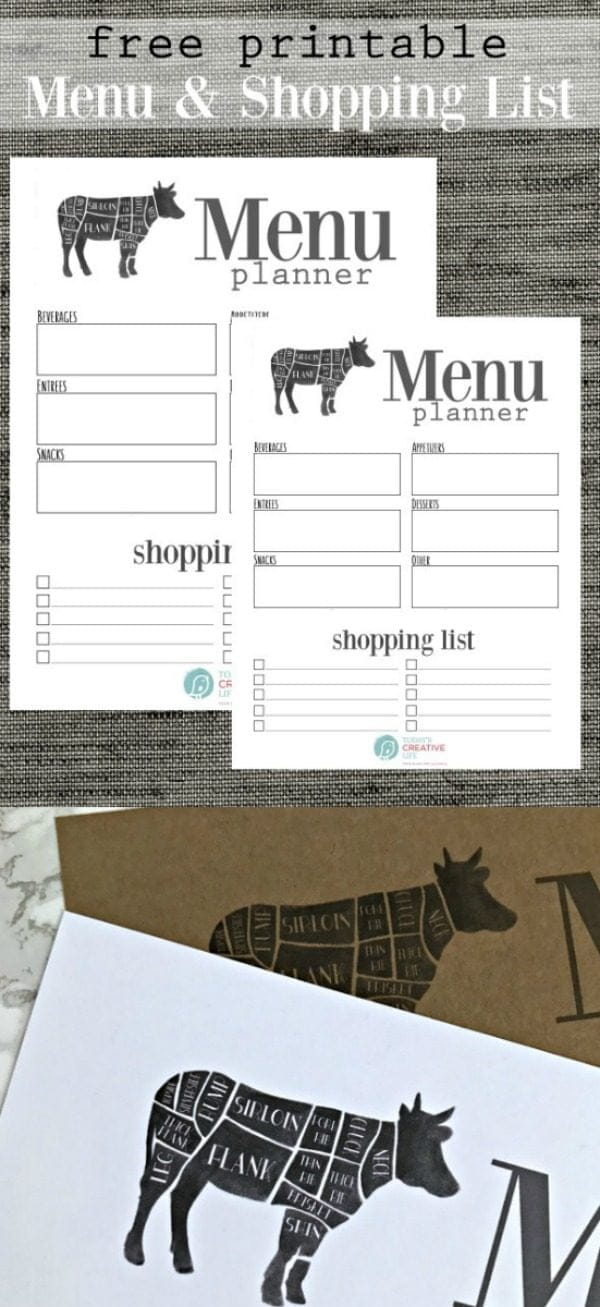 Organized Household Printables
Free household printables to keep you organized.
This menu planner gives the family a quick glance.
Photo Credit: www.thecraftedsparrow.com
Add a little sass to your kitchen wall art.
Functional and stylish for your laundry room.
A grocery list to match the menu. All farmhouse style.
This helps keep track of medications when in need.
If you still like a hard copy, this is a great one!
Out of buttermilk? No worries, this printable to the rescue.