Free Kitchen Printables make it so easy to decorate your kitchen! Creative Contributor Marlynn from UrbanBlissLife is sharing these fun black and white printables that are great for so many ideas!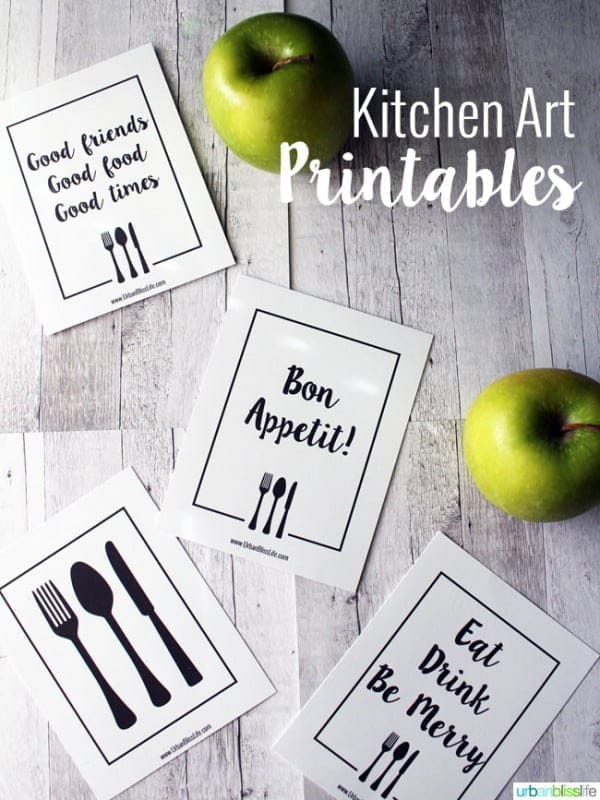 FREE Kitchen Printables
These free kitchen printables are modern yet classic and can beautifully complement almost any home decor.
If you're like me, you spend a large part of your day in the kitchen. Granted, I am in my kitchen quite a bit developing food and cocktail recipes for my blog, but even beyond that, I am in there a lot. A LOT.
We try to have as many home-cooked meals as possible. Nothing too fancy, just easy, fast home-cooked dishes. In our house, the kitchen really is the heart of our home.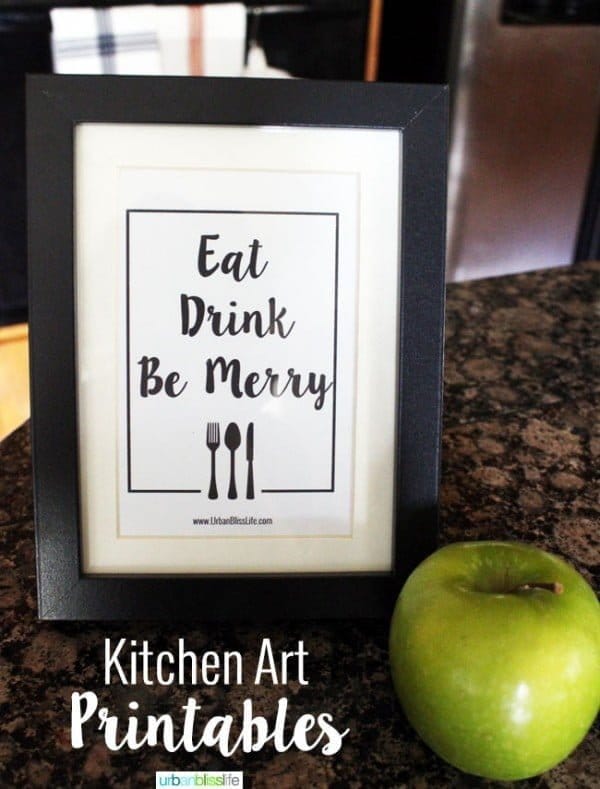 So it baffles me that, in general, kitchens rarely gets the personalized decor attention they deserve compared to other rooms of the house. I mean, we're in there so much, that it makes sense to have lots of sweet touches that make it feel more cozy and personal, and less sterile. Granted, there is usually less wall space for large artwork, but think about placing art against your backsplash. We have all sorts of artwork throughout our kitchen, including a lot of our kids' artwork and photographs, as well as art in the display space between the ceiling and the tops of some of our cupboards.
We also have these black and white free kitchen printables art prints lined up on our kitchen island.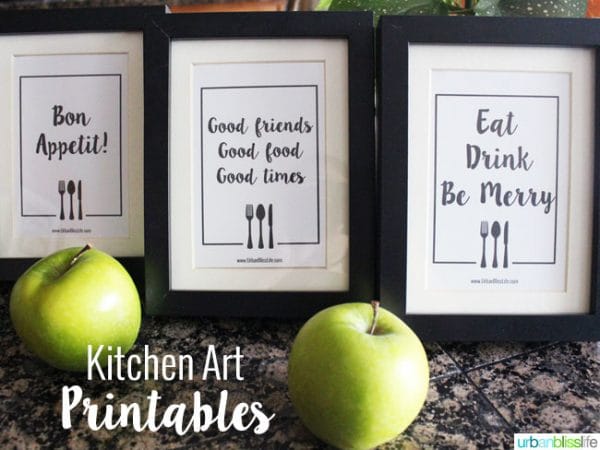 Because many of us may switch out personal photographs and holiday decor in the kitchen area, I wanted to design some art prints that were classic yet had a modern feel. So I opted for black and white, with a trendy font, and classic utensil silhouettes.
Since the kitchen is the place where we create goodness for those we love, I chose simple yet positive quotes to help keep the good vibes flowing. I'm a believer in the idea that bad vibes can somehow make their way into your food… so no bad vibes in the kitchen, folks! 🙂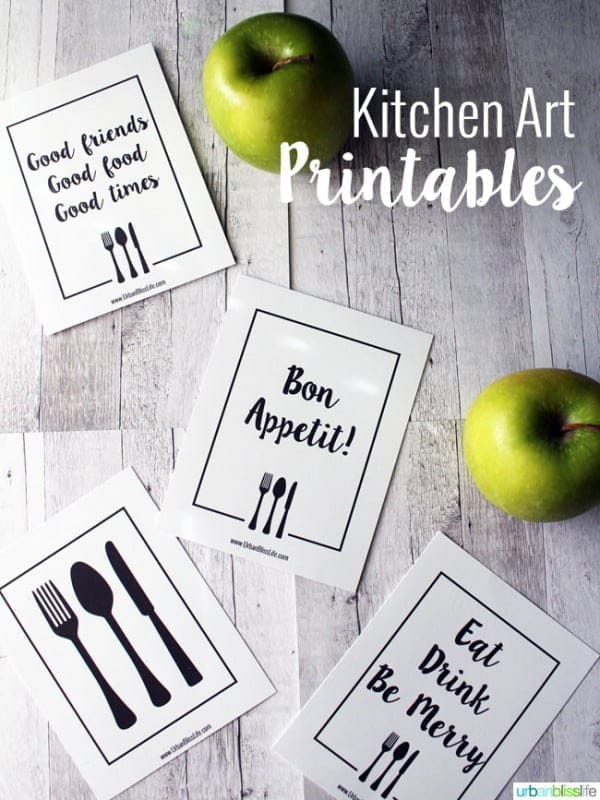 With this printable, you get four art prints, each 4.25″wide x 5.5″ tall, per page. They actually fit these IKEA 5 x 7 Ribba frames perfectly!
Click here to download these free kitchen art printables.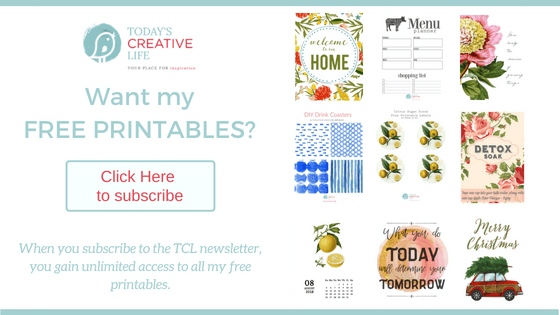 Then simply download to your computer, print out onto white cardstock, then cut in half each way using a straight edge paper cutter.
Bon Appetit! May these art prints help bring good vibes into your kitchen!
Printable Decor
Printable wall art makes decorating easy and budget-friendly.
Download and print as a poster size for this gorgeous inexpensive wall art.
Print these beautiful botanical prints and make creative things for your home. Make a banner, a card, or even use as wrapping paper.
Simple fall decor with botanical wall art!
Decorating for holidays can be budget-friendly when you use printables.
Print, frame and decorate!
Beautiful Monet-inspired printable for easy-to-make DIY wall art.
4 different ones to choose from.
Decorate for summer with these free printables.
Vintage botanical wall art for spring and summer decorating.
Decorate your home with budget-friendly printables. Unique spring time door decor.
Simple, easy and inexpensive fall decor.
Easy to make botanical banner with beautiful vintage botanical art.
---