Using my homemade brownie "better than a box" mix, you'll be able to mix up this brownie recipe anytime the craving hits. You can add nuts, vanilla or chocolate chips or leave them out.
Basic Brownie Recipe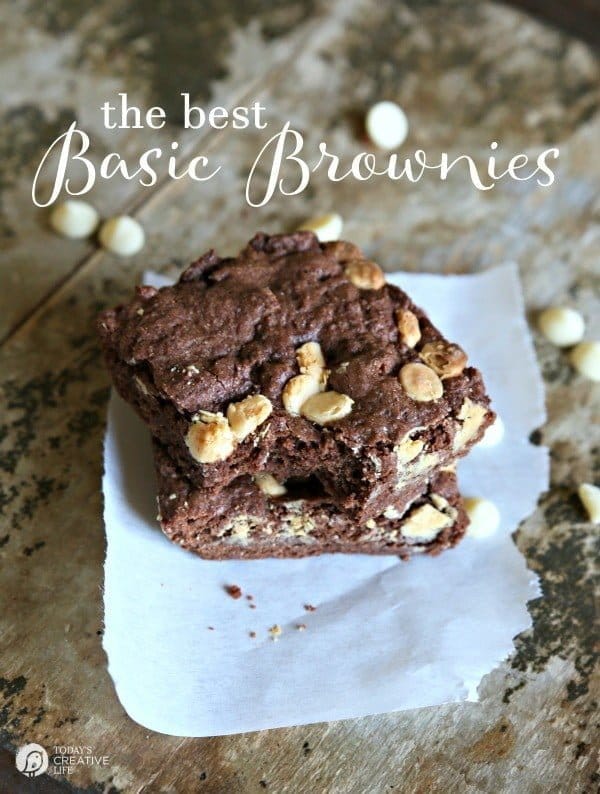 Remember my Brownie Recipe Mix? That big jar of brownie mix that's better than a box mix, is just waiting for when it's time to make some brownies! Just scoop out a couple of cups, add the other ingredients and you've got brownies!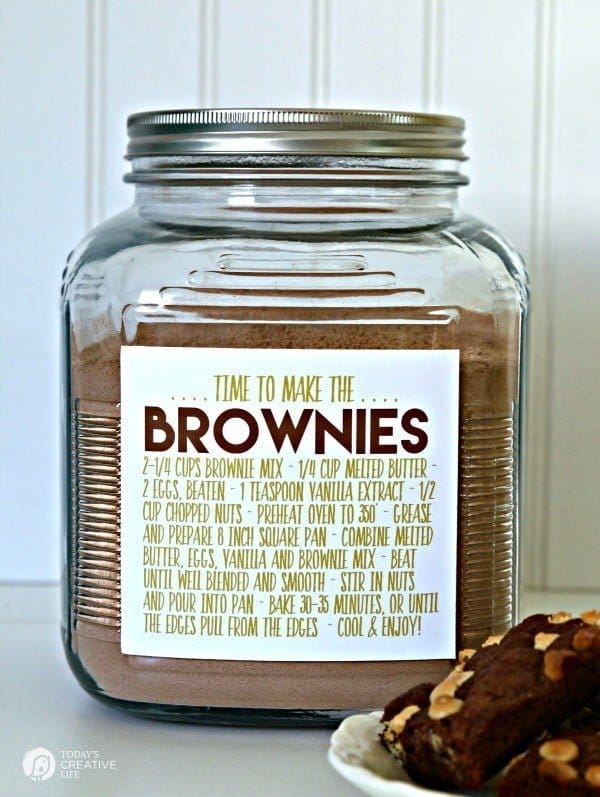 How to Make Basic Brownies
You only need 2 1/4 cups of the brownie mix for each batch. Then put the jar back in the pantry until your next craving for homemade brownies. Having brownie mix already made up ahead time means we can make brownies whenever the mood hits. And in our home, it hits often.
I also love that I can pronounce all the ingredients in my brownie recipe mix!
I've created a cute printable that I've stuck onto the front of my brownie mix jar so my recipe is right there.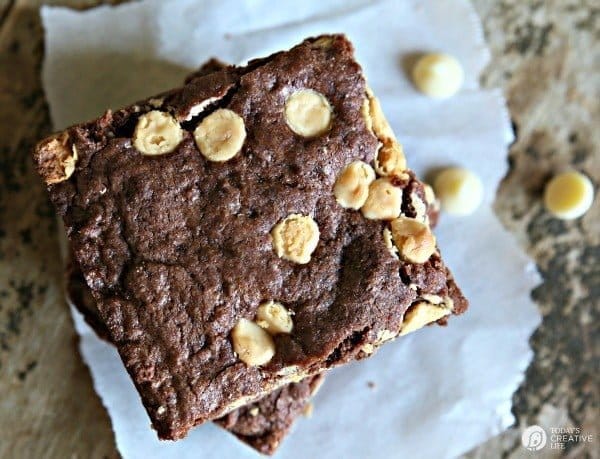 This also makes such a great gift idea for the holidays or anytime you need a quick gift.
Instead of giving a large jar full of homemade brownie mix, you can fill smaller containers for a double batch and then of course attach this printable recipe to use as a tag or paste it directly on the jar like I did.
You can shrink the size of the printable for tags in your printer settings.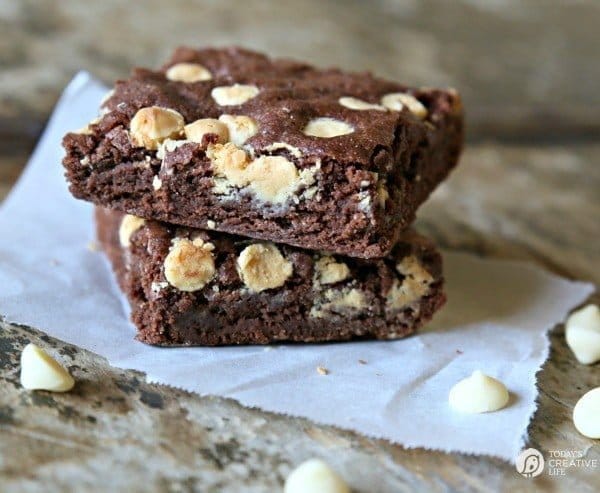 I've got the free printable and the Brownie Mix recipe here.
If you love fancy brownies, you can add different variations to this recipe! That's the beauty of a basic brownie recipe, you can eat it as is, or google for ways to dress it up.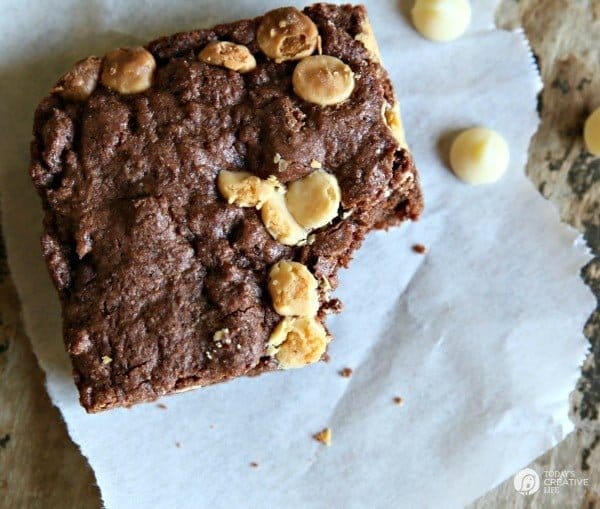 I will generally just add walnuts or macadamia nuts to the batter and always sprinkle white chocolate or peanut butter chips to the top. That's all the fancy I need.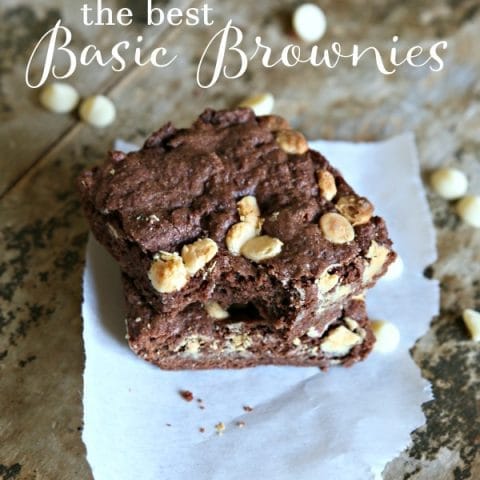 Basic Brownie Recipe
Yield: 9
Prep Time: 15 minutes
Cook Time: 30 minutes
Total Time: 45 minutes
Basic Brownie recipe using the Better than Box Mix Brownie mix from Today's Creative Life.
Ingredients
1/4 cup melted butter
2 eggs, beaten
1 teaspoon vanilla
1/2 cup nuts - I like using walnuts or macadamia nuts (optional)
1/2 cup Chocolate chips or white chocolate chips (optional
Instructions
Grease a square 8-inch pan.
Preheat oven to 350°
Combine melted butter, beaten eggs, and vanilla with the brownie mix. Stir until well blended.
Stir in nuts and pour into your pan. It may need to be pressed into the pan.
Bake for 30-35 min or until the edges pull away from the pan. Add chocolate chips to the top before or after baking.
Nutrition Information
Yield 9
Serving Size 1
Amount Per Serving
Calories 462
Total Fat 26g
Saturated Fat 9g
Trans Fat 0g
Unsaturated Fat 16g
Cholesterol 56mg
Sodium 263mg
Carbohydrates 57g
Fiber 1g
Sugar 9g
Protein 6g
We do our best to calculate, however, nutrition information may not be accurate.

More Bar Recipes
Find more easy-to-make bar recipes right here. Cake bars, Cookie Bars, Cereal Bars