So many of my friends are writing craft books. Really good craft books that make it easy for you to make things at home with your children.
I made this super easy and fun DIY Color Block Geometric Tote after being inspired from my friend Michelle's new ebook Happy Handmade.
DIY Color Block Geometric Tote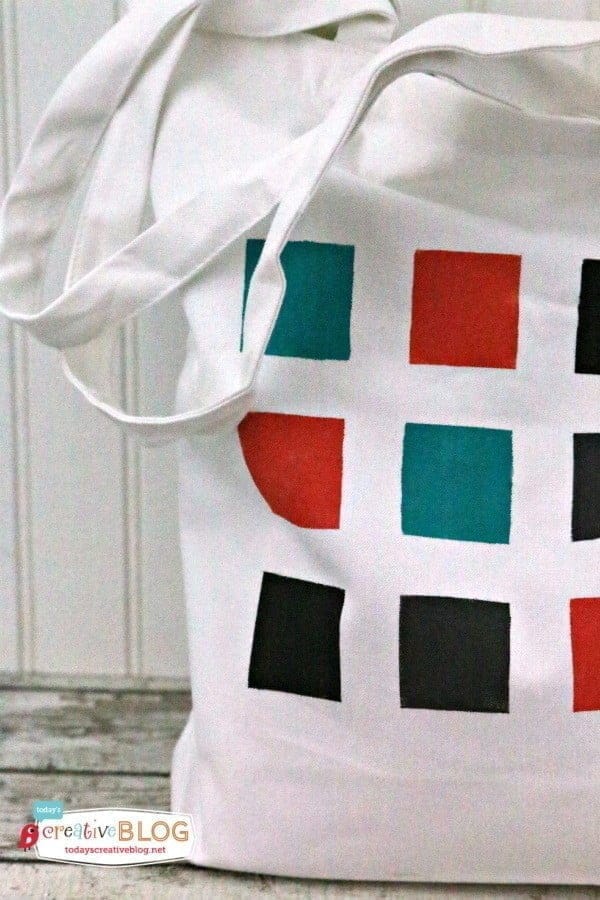 This crafty ebook is colorful, easy to download and is full of fun projects for kids to complete. No fancy supplies or complicated directions.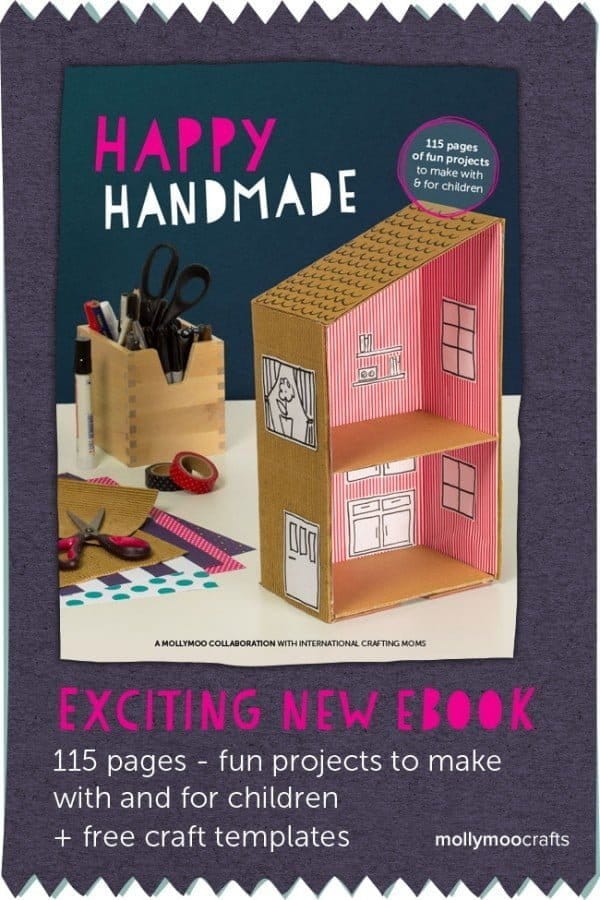 Some projects are decorative, others are practical, and many are simply just good fun. Most of the projects cost near to nothing because they are made from recycled materials, cardboard or scraps of fabric and wool.

Happy Handmade – 115 pages of fun projects to make with and for children

Recycled Crafts – Paper and Cardboard Crafts – Felt and Sewing Projects – Handmade Toys – Pom Pom Crafts – Nature Crafts
I was instantly inspired by the Geo Painted T-Shirt, but decided to use the same technique on a canvas tote.
I love how to turned out!
This was SO easy that children of all ages could complete this. Some with help and some on their own.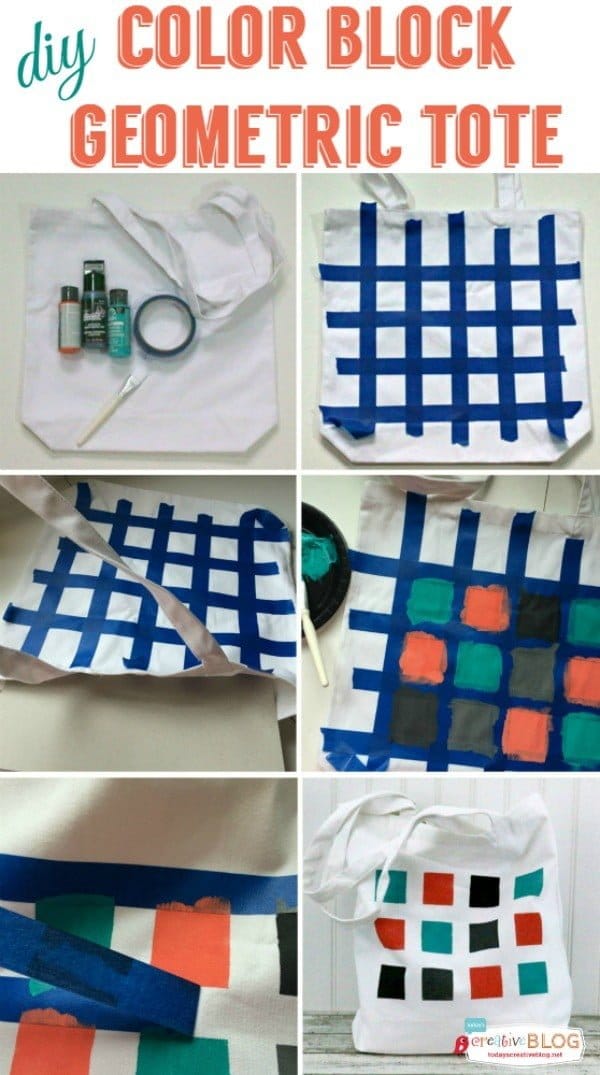 How to Make a Color Block Geometric Tote
Using painters tape, I eye balled it and taped down a grid right onto my tote. Press the tape firmly to avoid any paint bleeding.
Place a piece of paper or cardboard inside your tote to avoid any paint bleeding through. Mine didn't, but I've had it happen before.
Choose your coordinating paint colors. I used a multi-purpose acrylic paint.
Using a paint brush for each color, paint each square with the desired color. I didn't think too long about this and just started to randomly paint the squares.
Pull the tape up and allow to dry.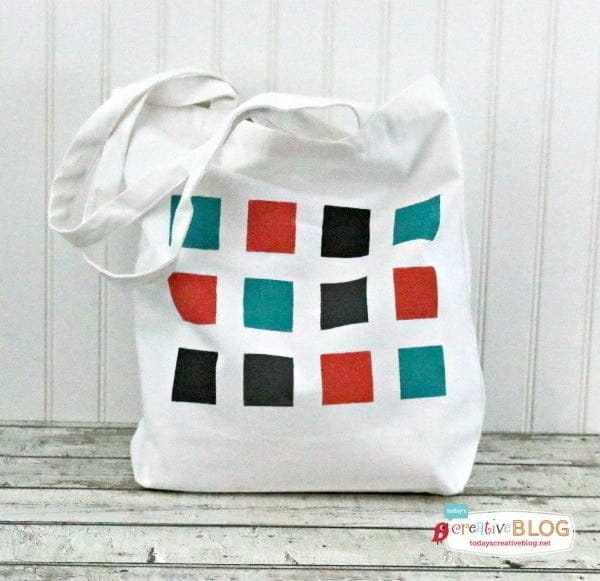 How fun is that? I love the clean lines and I love that is was simple to create such a cool tote. This is a great craft for both adults and kids! This will not be one of those crafts that leave your child in a puddle of frustration.
Find out more about the Happy Handmade ebook here.