What a treat to have this Hand Stamped Cloth Napkin tutorial shared by Creative Contributor Tanya from TwelveOeight today! I love how she created her own stamp using a potato! Who doesn't have fun making hand stamped or stenciled dish towels and napkins? It's always great to put your own personal "stamp" on things!
Hand Stamped Cloth Napkin Tutorial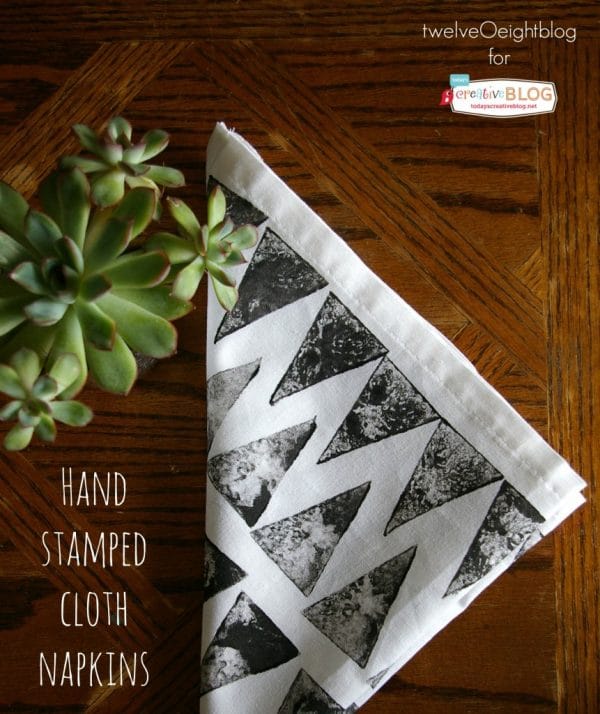 Hello there!
So I am ready for Spring to arrive, am I alone in this?
I didn't think so!!
In the meantime, while we scrape a few icy windows, and wipe lots of paws all winter here in the Northwest, I have been busy crafting and creating. And coming up with something new for us to make.
Today I've got some Hand Stamped Cloth Napkins for us to whip up, they are easy and SO fun!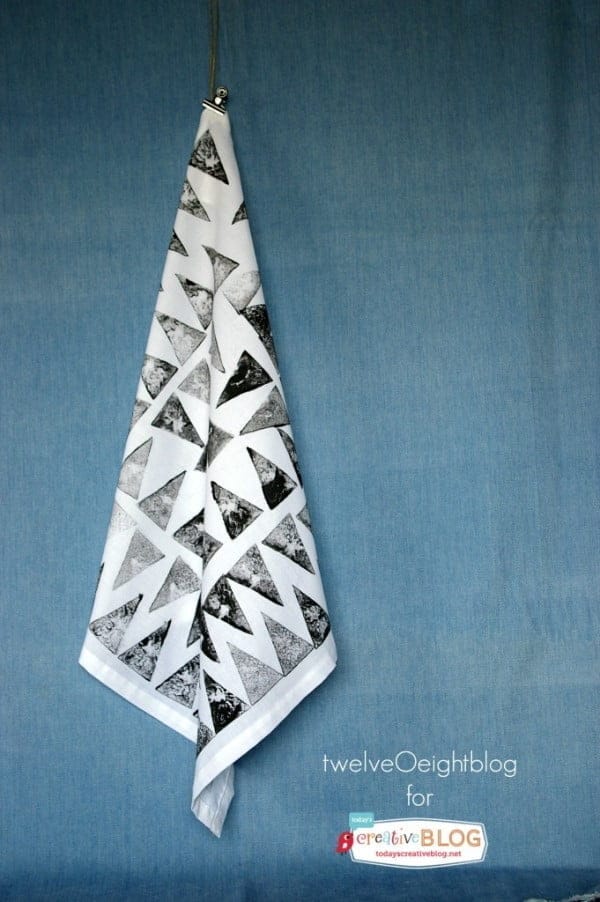 Nothing can freshen up your table like new linens, but if you like to have lots of different options like I do, they can really begin to add up!
This is a two for one project if you clean your fridge first (mine needed it for sure!) in order to find a couple of potatoes to use.
I can't say that no potatoes were harmed in the making of these hand stamped cloth napkins, but they were very, very brave and did a great job.
Here's how I made a new set of Geometric Napkins the thrifty way…
How to Make a Potato Stamp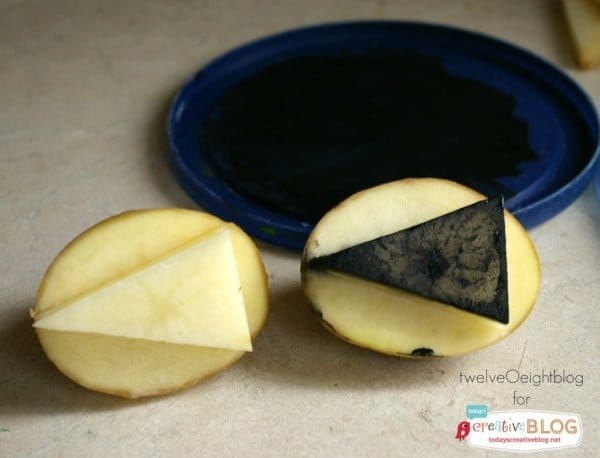 Wash and dry a large potato. Usually, the largest potatoes are the Russet variety.
With your paring knife, cut your potato in half lengthwise.
Next, score your design like the long triangle I made with your paring knife, then around
the edges to remove the excess pieces of potato and make the stamp stand out.
Pat dry so the paint will stick better.
How to Make a Hand Stamped Napkin
Hand Stamped Napkin Supplies:
Fabric paint medium like Americana Fabric Paint Medium (less than $3 at Jo-Ann's)
Paring knife
1 Potato for each shape/color you are using
Paper towels
Ironing board & iron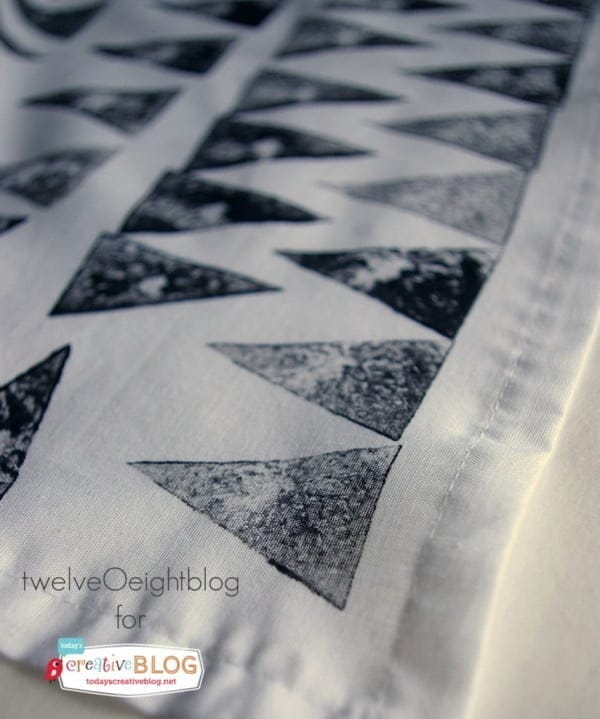 Begin by pressing each of your cloth napkins so they are smooth before stamping.
Next, following the directions that your fabric medium provides, mix up your paint and medium and using your
foam brush, apply paint to the stamp.
Create the first line, and continue around the edges in a square, working your way in towards the center.
Don't worry if they aren't perfect. They look better that way anyway.
You can also keep brushing your paint on, and stamping with the triangles all pointing in the same direction too.
They are going to look fabulous…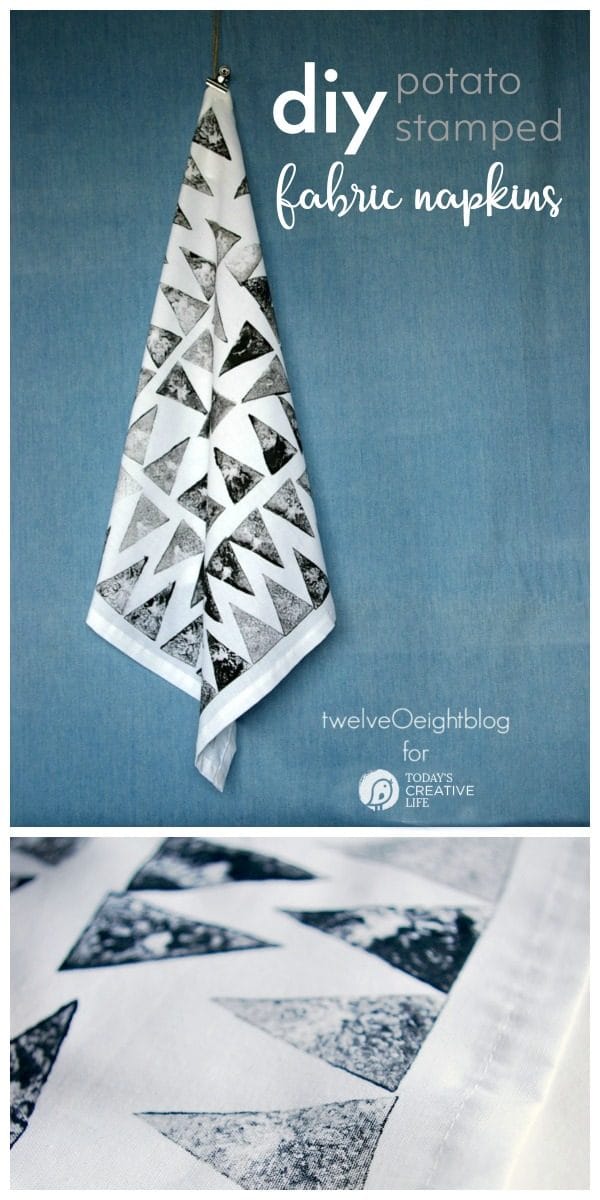 After you are done with each napkin, set them in a clean area to dry and let them dry completely.
Your new Hand Stamped Cloth Napkins are ready for your next dinner party or paired with your favorite take-out and a great movie. Just don't wait to use them, we should use all of our pretty things and not just keep them stored away for special occasions don't you think?
A big, huge, hug to Kim, thank you SO much for sharing your space today friend!!
I hope this finds you well, staying toasty warm, and inspired to get crafty today, until next time-
xo, Tanya
Follow along on Instagram | Pinterest | Facebook
---
DIY Projects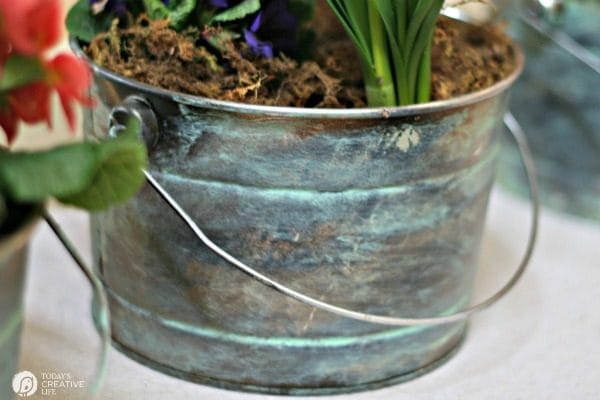 DIY Faux Patina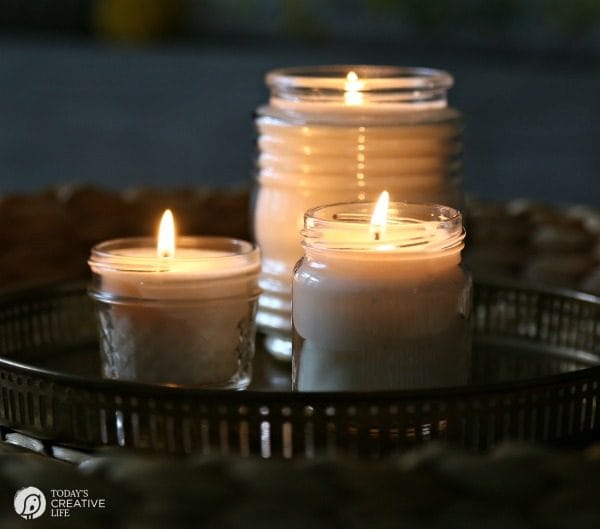 How to Make Soy Candles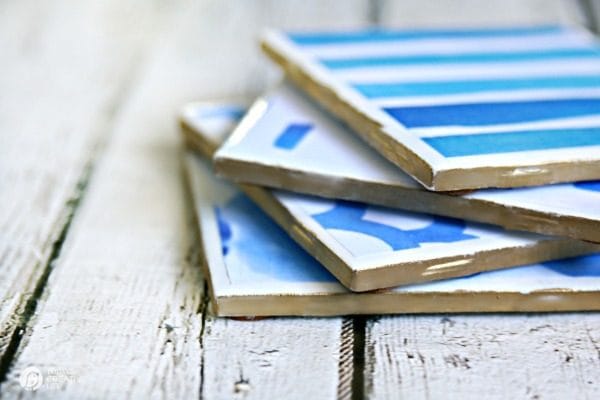 DIY Drink Coasters