We eat a LOT of black beans in this family. We love the canned Cuban style black beans but it's much more cost effective to make a batch of these Slow Cooker Seasoned Black Beans No Soak for the week. It's easy, and much quicker than soaking overnight.
Slow Cooker Seasoned Black Beans No Soak

With traditional Cuban black beans, you use green pepper, but I hate hate hate green peppers. Oddly, they don't bother me in the canned versions, but I just cannot bring myself to use them in this recipe, so I use canned green chilies instead.
I buy a large bag of black beans, pick out any debris and rinse them. I put them in my slow cooker, add my spices and turn it on for 4 or 5 hours, cooking on high.
I don't even soak them, although I could. I shared How to Soak Beans before, which again, is SO much cheaper than purchasing canned beans. They can be frozen for later, but I still have several cans of my staples for quick meals.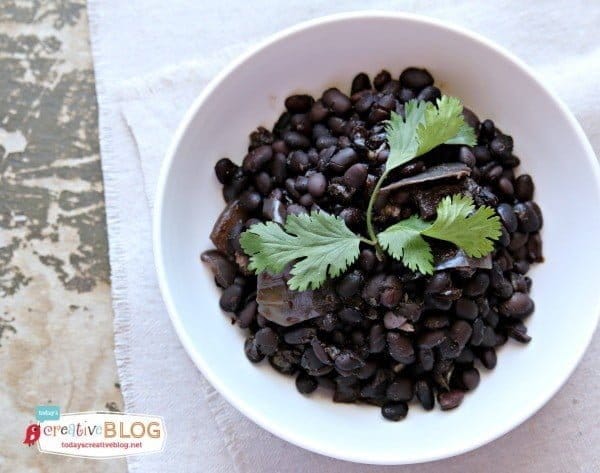 Seasoned black beans are not only healthy and full of protein and fiber, but they're delicious just as a side dish. Or have them with brown rice and make a meatless meal out of them. We'll have what we call Burrito Bowls, where we combine brown rice, black beans, tomatoes, avocado, sour cream, cheese and my quick blender salsa for a quick meal.
Or we make a yummy salad using either my Slow Cooker Copycat Cafe Rio Shredded Chicken or Slow Cooker Chipotle Shredded Beef, with heaps of lettuce, a bit of finely chopped broccoli, rice, beans, cheese, avocado, topped with my salsa and it is delicious!!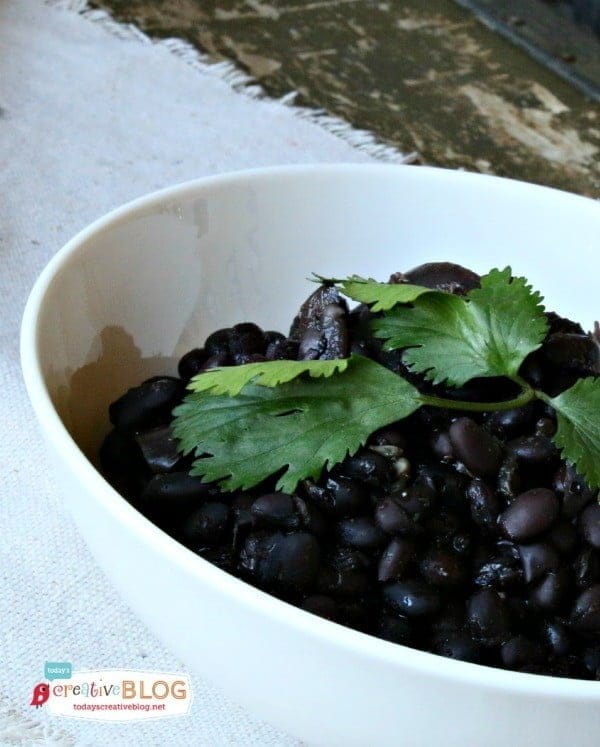 Of course, you could make burritos or nachos too, using the same ingredients. And they're pretty handy to have around for this Slow Cooker Taco Chili too.
Honestly, these Slow Cooker Seasoned Black Beans No Soak are so versatile and create so many meals from one batch. Not to mention, they are EASY to make and take no cooking skills.
Can you make Black Beans in an Instant Pot?
You sure can! My friend Jill from One Good Thing by Jillie has a great post on How to Make Beans in your Instant Pot. She shows you how to use dry beans from scratch.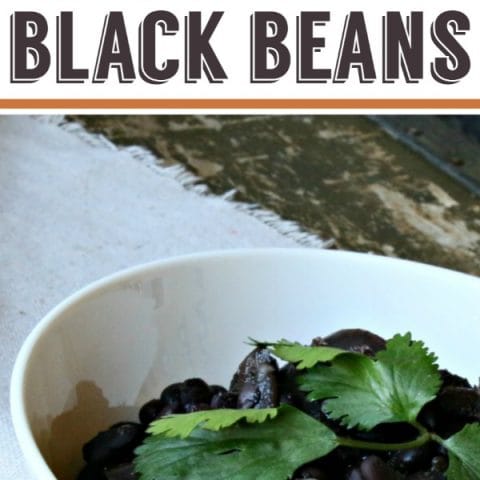 Slow Cooker Seasoned Black Beans No Soak
Prep Time: 15 minutes
Cook Time: 5 hours
Total Time: 5 hours 15 minutes
Ingredients
2 1/2 cups dried black beans (picked through for debris and rinsed)
6 cups water
1 chopped onion (I used a red onion, but yellow is fine)
4 whole garlic cloves
1 (4oz.) can green chilis
1 bay leaf
2 tablespoons Cumin
2 tablespoons Chili powder
1 tablespoon salt
Instructions
Place all ingredients into your slow cooker.
Give it a swirl to stir in the seasoning.
Cover and cook on HIGH for 4-5 hours or LOW 6-8 hours.
If you're running low on water as they cook, go ahead and add more.
You'll know when the beans are done by scooping up a few, then gently blow on them. The skin will split when they are ready to eat.
Scoop out for desired meal and enjoy.
Storing- I scoop out the cooled beans using a slotted spoon and into a zip lock bag. I mash the garlic into the juices and add a cup or so of juice to the beans.
I store in my refrigerator up to a week, or freeze up to 6 months.
---
More Easy to Make Recipes
Slow Cooker Chipotle Pepper Shredded Beef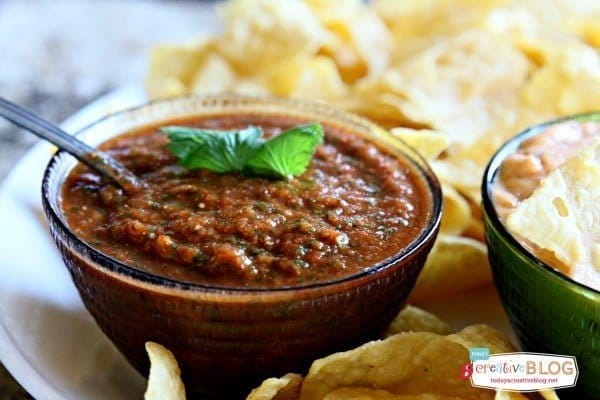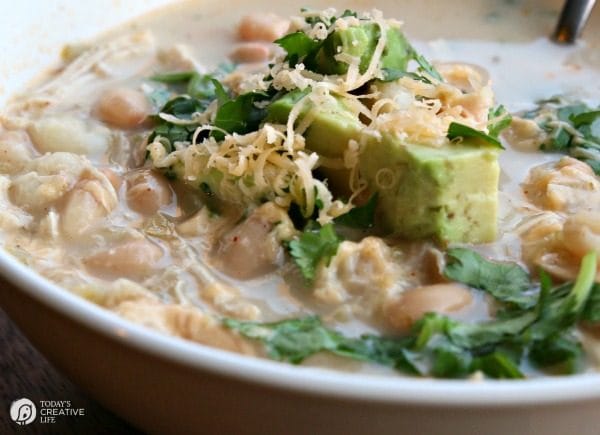 Slow Cooker White Chicken Chili