Download and use these Free 4th of July Printable Sparkler Holders for your holiday celebration. Your Fourth of July Party just got better!
You're going to LOVE these 4th of July Printable Sparkler Holders by the talented Marlynn. Her site UrbanBlissLife also has a fun Red, White and Blue party banner you must download! Free Printables for the Fourth of July make it easy to celebrate!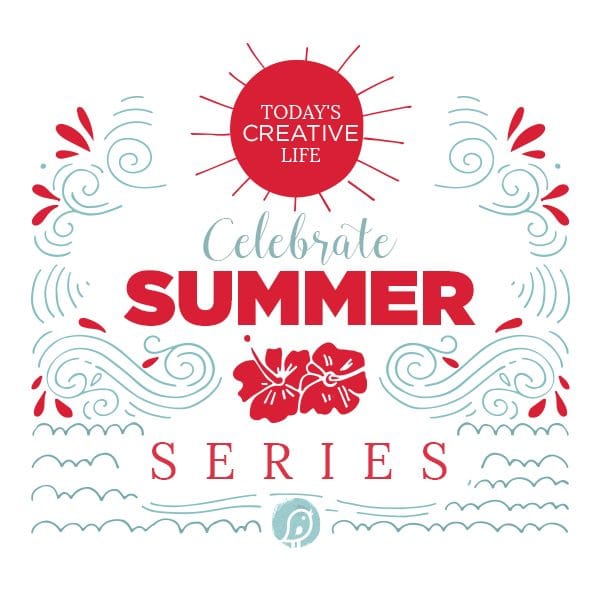 ---
As the summer continues to fly by, it's about time to get ready for the 4th of July! Whether you are hosting a large group of friends & family cook out, enjoying a quiet evening at home, or heading out to your town's big Independence Day celebration, there's one common ingredient that we will all likely enjoy in some form or another: 4th of July fireworks!
4th of July Printable Sparkler Holders
When I was a kid, we used to try to see who could get the most fireworks and the biggest fireworks. But, I have to admit, that as much as I love the big fireworks in the sky, I'm a girl of simple tastes, and good ol' fashioned sparklers are my favorite part of the 4th of July fireworks fun.
I just love the smiles on little kids' faces when they get to hold the sparklers and watch them light up the night.
FREE Fourth of July Printable Sparkler Holders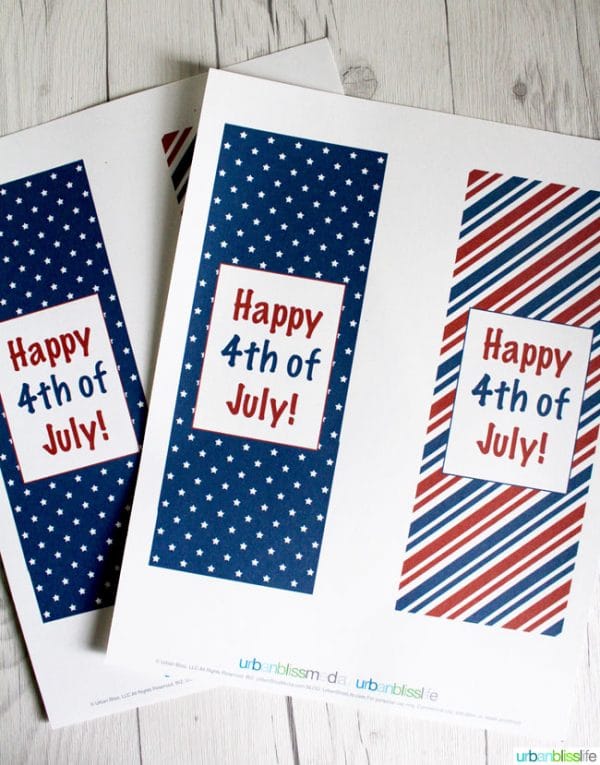 These 4th of July printable sparkler holders are a fun way to give the gift of wonder to the littlest Independence Day party guests – and to guests of ALL ages!
How to Print Sparkler Holders
You'll need:
Download the 4th of July Printable Sparkler Holders onto your device. Find the file in The Printable Vault which is free for subscribers. Subscribe here if needed and you're free gift and password will be sent to you.
Inkjet Printer
White Cardstock in a 60-65lb weight.
Paper trimmer or craft scissors
Load printer with cardstock
Open the downloaded file and follow your device's print method.
Trim with scissors or a paper trimmer.
Then, either using a paper cutter or regular scissors, cut a straight line at the top of the white box (see photo above for an example) and another line at the bottom of the white box. That's where you will insert the sparklers.
Add sparklers and you're ready.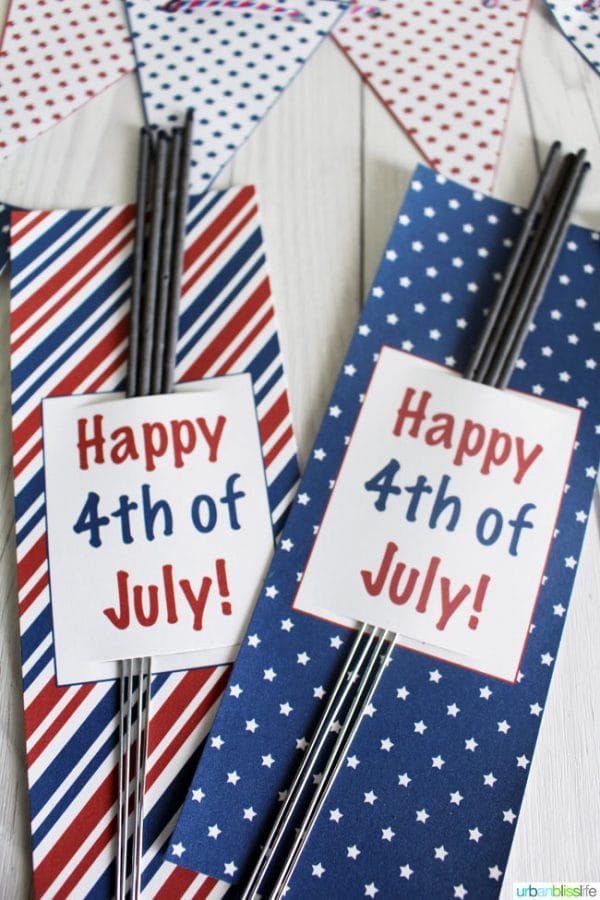 You can wrap these with festive red, white, and blue ribbon, and/or place in a cute 4th of July-themed basket for guests to take when it's time to light the fireworks.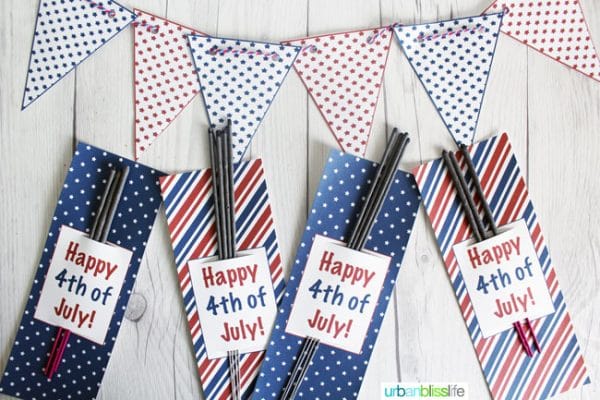 You can also download my free 4th of July printable banner pictured here. I like to string this banner up around the main picnic table and it would also be cute to decorate your fireworks basket containing these sparkler holders!
Do you love sparklers, too? Download this free printable, and dress up some sparklers for your 4th of July celebration guests!
What fun plans do you have for this 4th of July?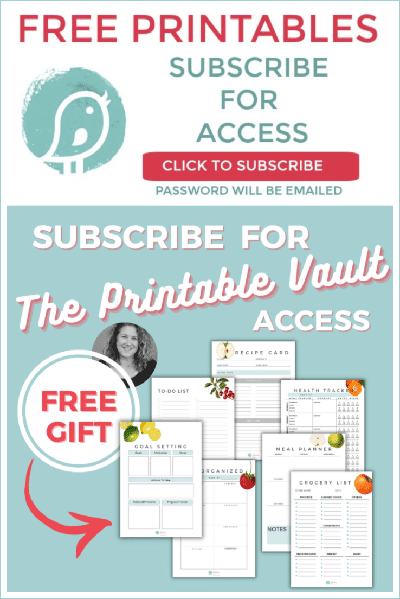 Patriotic Holiday Ideas
Creative ideas for celebrating patriotic holidays.
Free printables for your 4th of July celebration.
Printable cupcake toppers or food picks.
Easy to make colored rice for quick table decor.
Easy to make star garland for quick decor.
This DIY project will last years!
Perfect 4th of July sweet treat!