I'm so excited to have Jenni from A Well Crafted Party as my guest today. She's showing us how we can plan a last minute 4th of July Party with a few simple ideas! Let's get planning!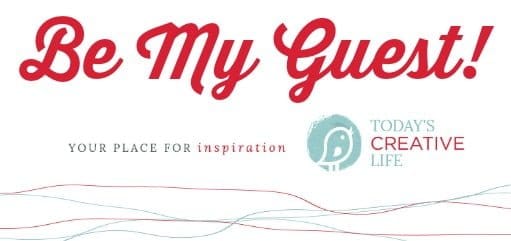 Throw a Last Minute 4th of July Party with these Free Downloads
I'm excited to be back sharing some summer fun here on Kim's lovely blog. I had so much fun last summer sharing my DIY Sunscreen Reminder Station and my DIY Emergency Picnic Kit with Free Printables. I'm a big fan of crafting easy projects that can just a give a little pop and zing to life whether it be for the home, a gift or a party.
Last Minute 4th of July Party Ideas and Printables
Fourth of July is just around the corner, and this is yet another year that I have NOTHING planned for the weekend! Something about the busy season of summer has the summer holidays sneaking up on me. Who am I kidding, nearly every holiday sneaks up on me!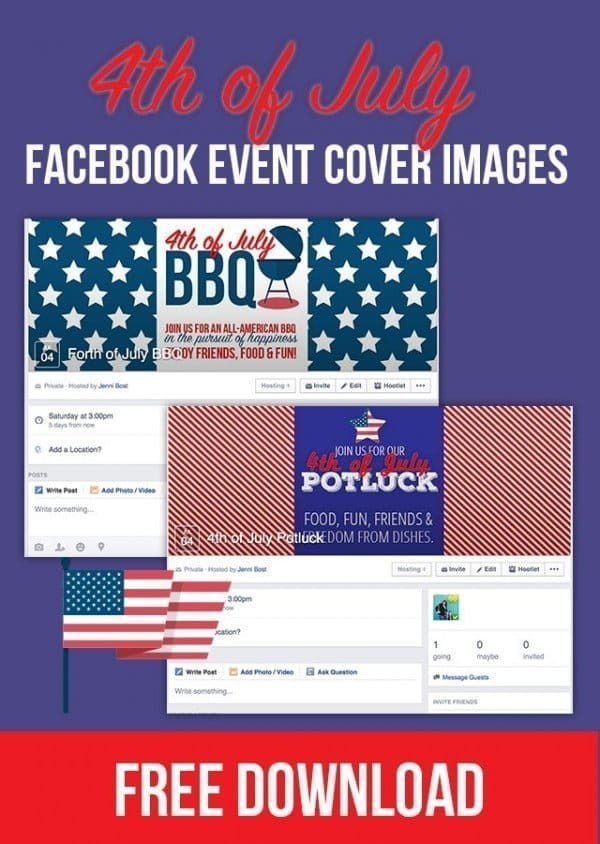 Thanks to the instant nature of social media and convenience of my home printer, I am typically able to throw together a fun shindig with friends that looks put together, without a lot of fuss, in little time. Today's post is for the procrastinators out there that still want to celebrate this weekend! Throw together a quick Facebook invitation using one of my free downloads as the image cover, print off a few sheets of the free printable party goods, and throw together an easy Fourth of July event on a moment's notice. You'll even have time to whip up a batch of patriotic popcorn to really bring the party home!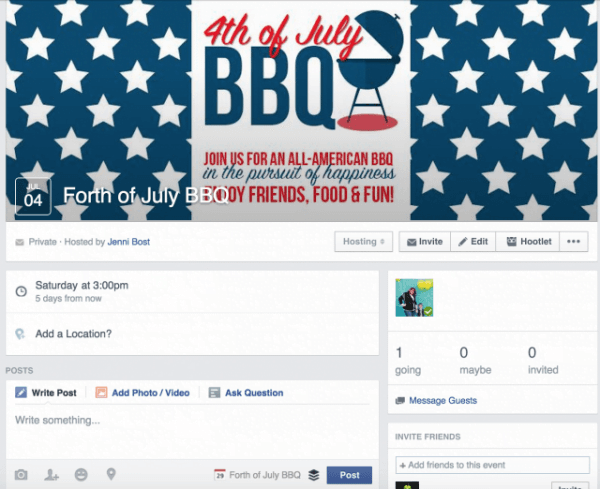 4th of July Party Invites – Directions for Using the Free Facebook Event Cover Downloads:
Click here to download the free 4th of July BBQ Event Cover or here for the free 4th of July Potluck Event Cover. Right click the image and select SAVE. Save to your computer. Alternatively, drag the image to your desktop.
On Facebook go to your left hand menu bar and select the tab for "Events."
In the Events Page select the "+Create Event" button.
Fill out your event information and select "Create."
The event page will then be live for you to edit as needed. In the Event Cover area select the button in the top right hand corner that says "Add Event Photo" and then select "Upload Photo" from the dropdown menu. Select your downloaded image from where you saved it on your computer and hit "Upload."
Invite your friends and move on to prepping for the party!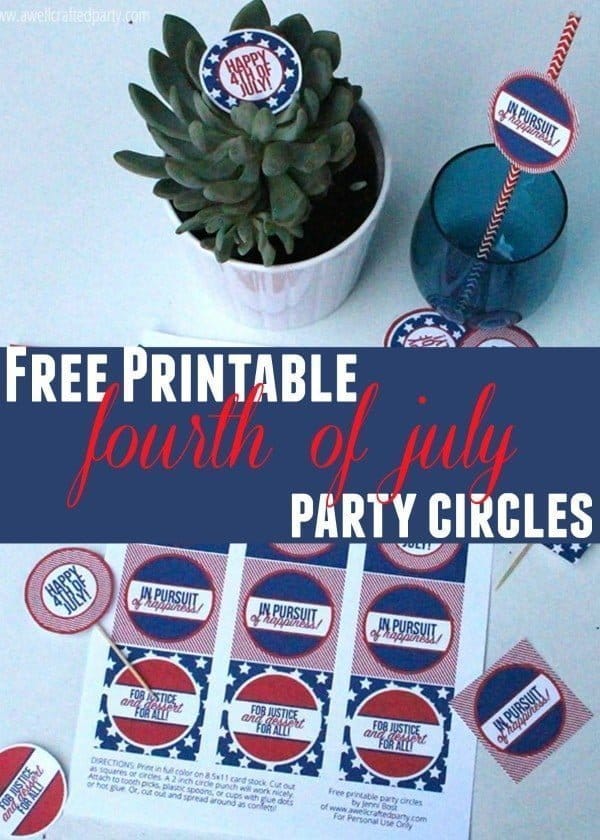 Fourth of July Party Printables
Now that you have your invitation out you can move on to planning your foods and decorations for the party. Even last minute, simple shindigs can feel like a well crafted party by just the addition of a few simple coordinating party items. Printables are my favorite way of decorating quickly and for little expense. I download my favorite printables, print them on the home computer, and binge watch a little Netflix while I cut out and create my party items. I've created a couple of sets of free printable party items including party circles and recipe cards for your last-minute 4th of July party.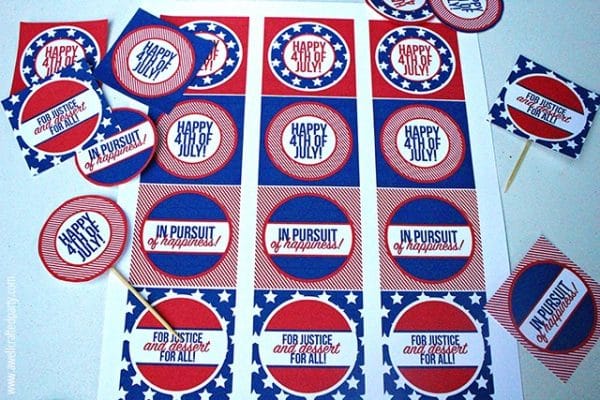 Fourth of July Free Printable Party Circles – Click here to get your free printable party circles and save the PDF to your computer.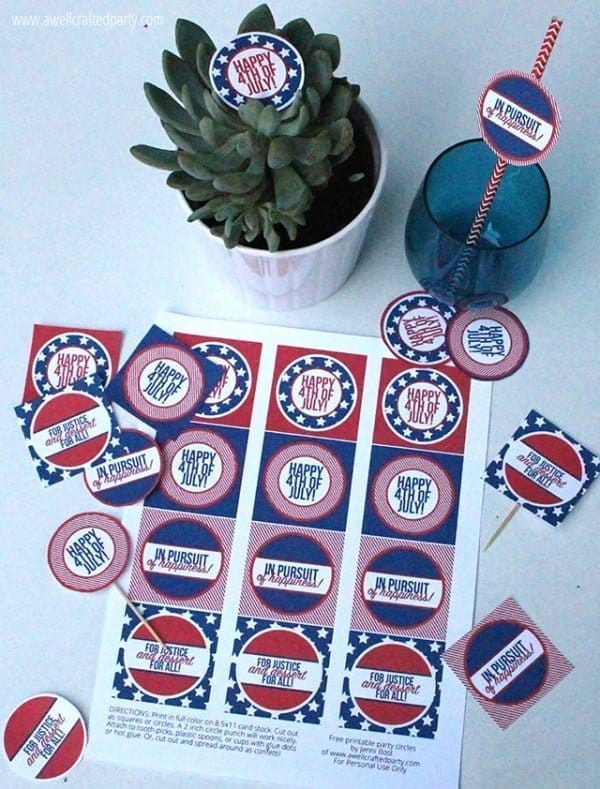 Printing and cutting directions are included in the free printable file! You can use them however you'd like. I love to attach them to cups, spoons, straws and tooth picks and use throughout party as an easy way to customize the items you already own! You can also just cut them out and use them as large confetti.
Thanks so much for reading along. Hop on over to my blog A Well Crafted Party for tons of free printables, DIY ideas and recipes to help celebrate the party that is life! Happy Independence Day to all you readers from the U.S.A.!

If you're looking for more fun party ideas, Jenni has a few! I love this one below!