Please welcome Amy from Happy Scraps! I think you're going to LOVE this free Scavenger Hunt Printable. This is a great activity to keep the kids busy and happy! I've got many free printables to save the day!
Hello! I'm Amy, the creative blogger behind The Happy Scraps. I'm so excited to be here visiting Today's Creative Life today, and sharing this Summer Vacation Photo Scavenger Hunt Printable with you.
Scavenger Hunt Printable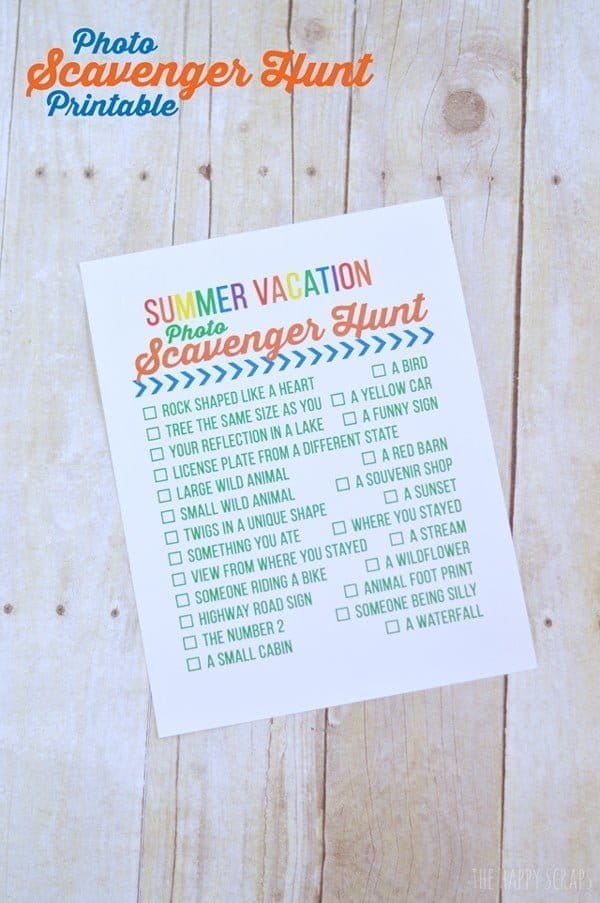 I've been planning a getaway for my family, and we'll be driving a couple hundred miles away from home. Some of these can be found during the drive and others can be found while we are at our destination. This will be perfect to keep the kids entertained for a while, and help with me not needing to entertain them as much. My boys love these kinds of activities.
Need more travel game ideas? Click here for fun Road Trip Kids printables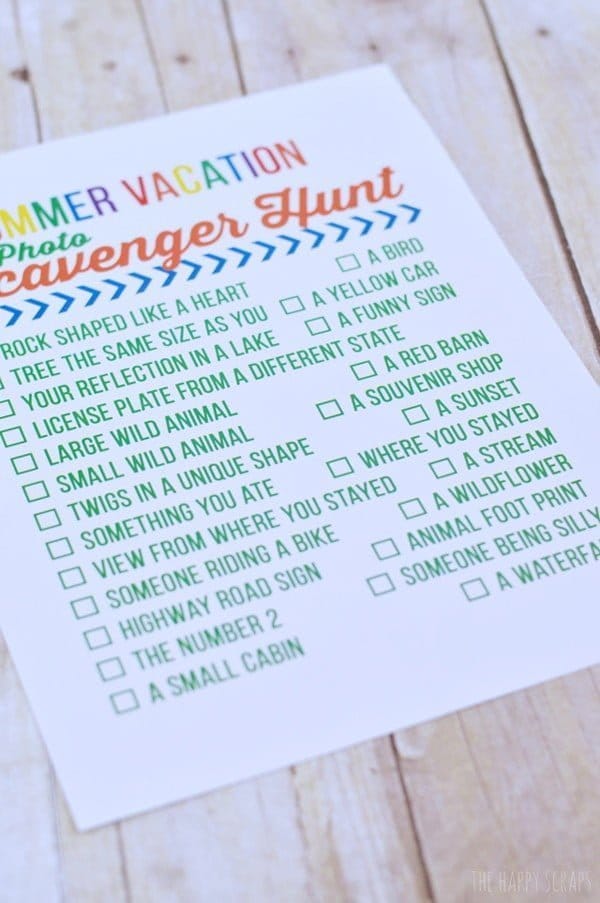 The items to hunt for a random and fun. Some might be more challenging than others, but it is sure to create a fun time to be had by all. So, grab this free printable HERE, grab your camera, and hit the road! I might just print one of these out for myself to do right along with my kids.
For more fun printables, creative decor ideas, and gift ideas, head on over to The Happy Scraps! I'd love to have you stop by!
ALREADY have your password? Head straight to the Free Printable Vault.
Travel Fun
Travel destinations for families, travel printables for packing or keeping the kids busy. TCL has it all.
This DIY travel game is fun to play on the road.
This packing list for the beach will make sure you have everything you need.
Ideas for a family trip to NOLA.
A must vacation for families.
Keep it simple with this Travel to-do list.
This screen-free activity is great for road trips.
Take the legos with you with this easy-to-make lego tote.
4 adults, and 5 teens all go to Yellowstone.
HIghlights for a family vacation to Yellowstone.
Download this free printable car game for the kids.