This Printable Travel To Do List is getting its own workout and TCL is offering to YOU to print off for free.
I'll be flying off to Salt Lake this week for the SNAP conference. In May, I'm headed to Florida for a press trip to the Kennedy Space Center. June takes me back to Utah and then July, I'll be speaking at BlogHer14 in San Jose, then vacationing around San Francisco after. If I want to enjoy myself and soak up each moment I need to be organized!
I SO need a Travel To Do list! I've already put it to work this week and I feel better already!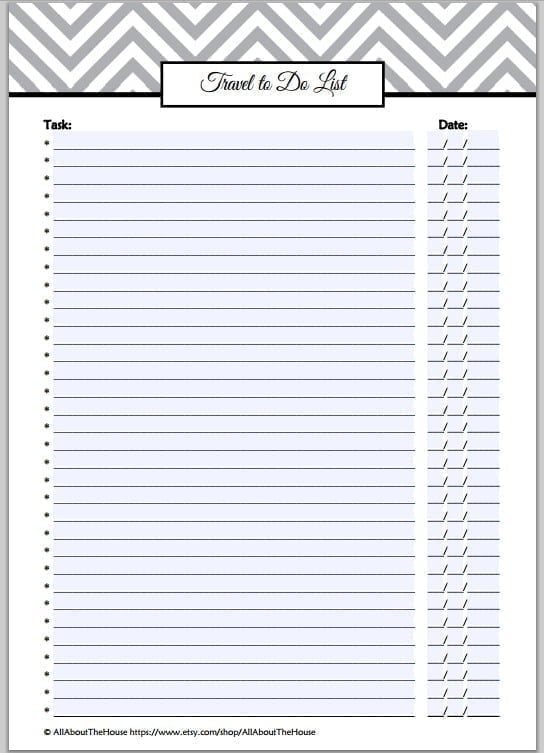 Printable Travel To Do List – Free
I'll be printing off a few copies of this list and using it a couple of ways to try and keep myself organized. You can download your FREE PRINTABLE copy here.
The Free Printables Vault is password protected and for TCL Subscribers only. Subscribe here.
I'll use one as a packing list
I'll use one to map out what needs to be done for TCB
I'll use one to organize what needs to be done personally…….like get my eyebrows waxed etc…
I'll also use one to organize everything for the house sitter in July.
Lists make your life easier, they really do. I haven't always been a list maker, but I am now.
If you've got a college kid heading off, then these 7 college packing lists are a must have!
I found a great gal on Etsy who sells all kinds of organizing printables! She was kind enough to offer this Printable Travel To Do List for FREE to my readers. ALL ABOUT THE HOUSE is your one stop printable shop…..she will whip you in to organizing shape in no time!
I thought her prices were VERY reasonable and her designs are clean and simple with a nice design.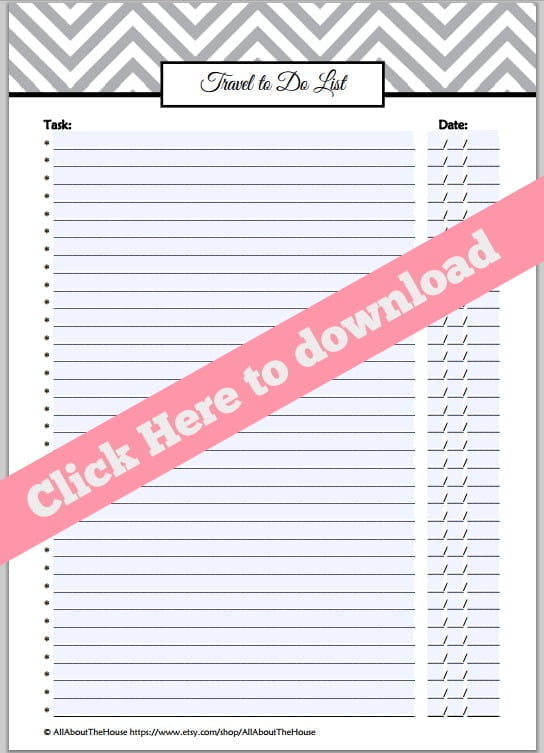 Printing Tip: be sure to select borderless in your printer menu, otherwise there will be a white border around each of the sheets. If you are using 8.5 x 11″ size paper, be sure to select 'fit' to page as well. There are 2 copies of each sheet per PDF in the set to allow for '2 per page' printing then cutting in half if you are using a mini binder, or if you want to do duplex printing.
---
Free Printables to Keep You Organized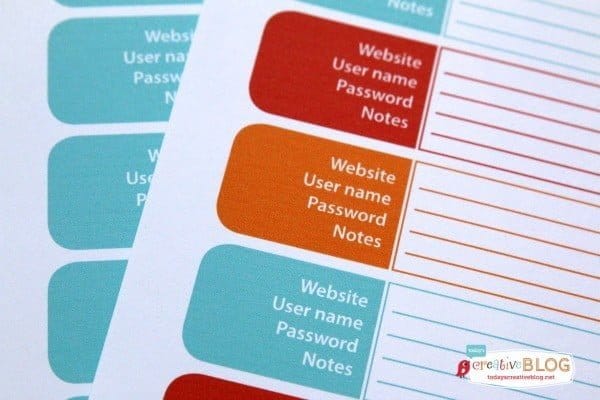 Printable Password Log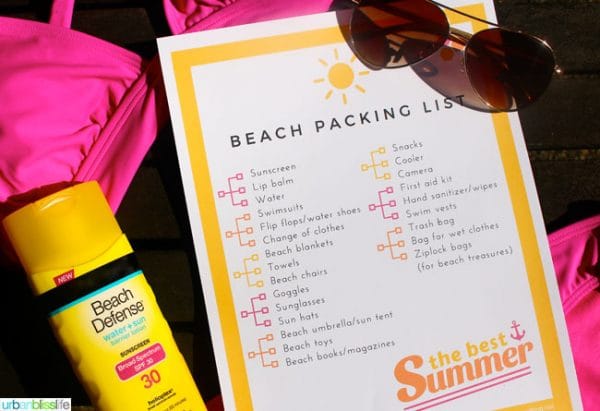 Beach Packing List