Free Printable Thanksgiving place cards can be a great way to add a personal touch to your holiday table setting. Easy entertaining and a beautiful Thanksgiving table are easy with these print at home place cards. Creative Contributor Michelle from Elegance & Enchantment always has the most beautiful and useful printables. She has many more on her site and in her shop.
Free Printable Thanksgiving Place Cards
This will be the first year in 19 years that I haven't hosted Thanksgiving for my husband's family, my mom, and sometimes when they could make it, my sister's family would join us.
Since my mother's passing, I'm just not up to being around anyone except for my sister's family, so that's where we'll head. It will be nice to have a low-key celebration without the worry of breaking down. Since my niece is currently in Nicaragua serving a mission, we'll have a small gathering with just the 6 of us. We're all looking forward to it and I may just have to print a few of these to take along.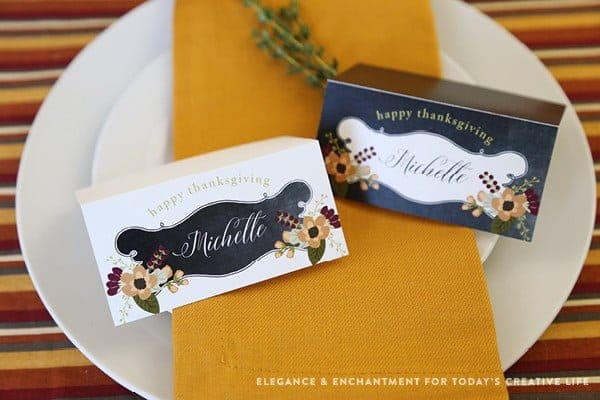 Printables for Thanksgiving
If you really want to do it up…… Michelle has a few coordinating Thanksgiving printables you can download from her site.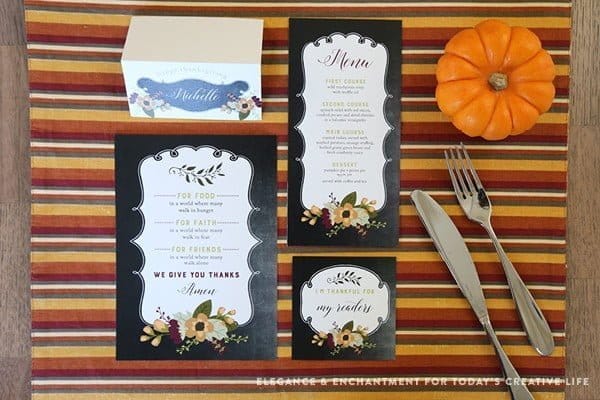 I love all the possibilities that free printables give us for creating an event or holiday we envision. From Free place cards, and printable napkin rings to Thanksgiving buffet printables to Thanksgiving Left Overs box stickers. You can even download and print these Woodland Party Printables for quick decor.
SIGN UP FOR FREE PRINTABLES BELOW
ALREADY have your password? Head straight to the Free Printable Vault.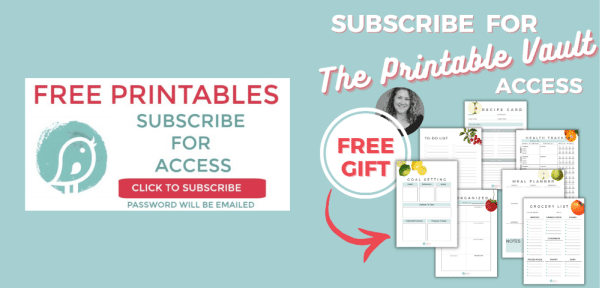 How to Make Thanksgiving Place Cards
Supplies needed for Printing at Home
Download your free copy onto your device.
Load your printer with a few sheets of cardstock.
Open up your downloaded file on your computer and click the print option. Sometimes I just right-click and choose print.
Once printed, use your paper trimmer to trim.
Use a nice metallic or white marker to write your name.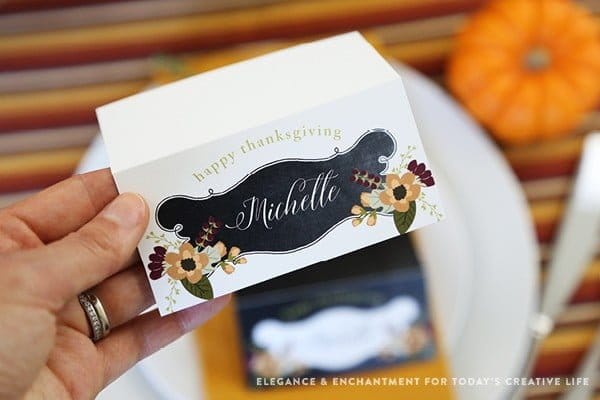 What I love about these, is that you can write anything on them, making them perfect for labeling a food dish for a buffet or potluck. They don't HAVE to be place cards.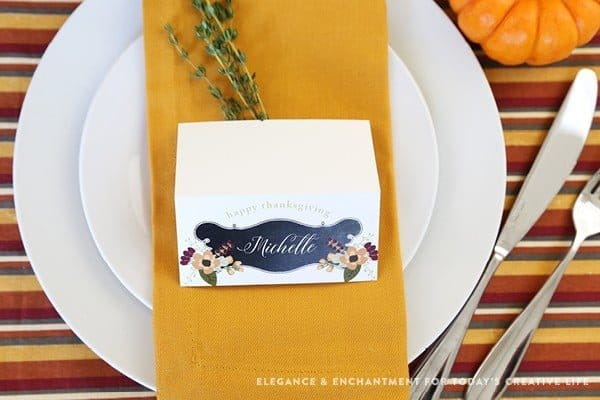 Even if you're using paper plates and sitting wherever there's a place…… which is totally fine by the way, you could still use these to mark leftovers. I've used simple white Chinese takeout boxes or those Glad food containers for sending leftovers home with guests.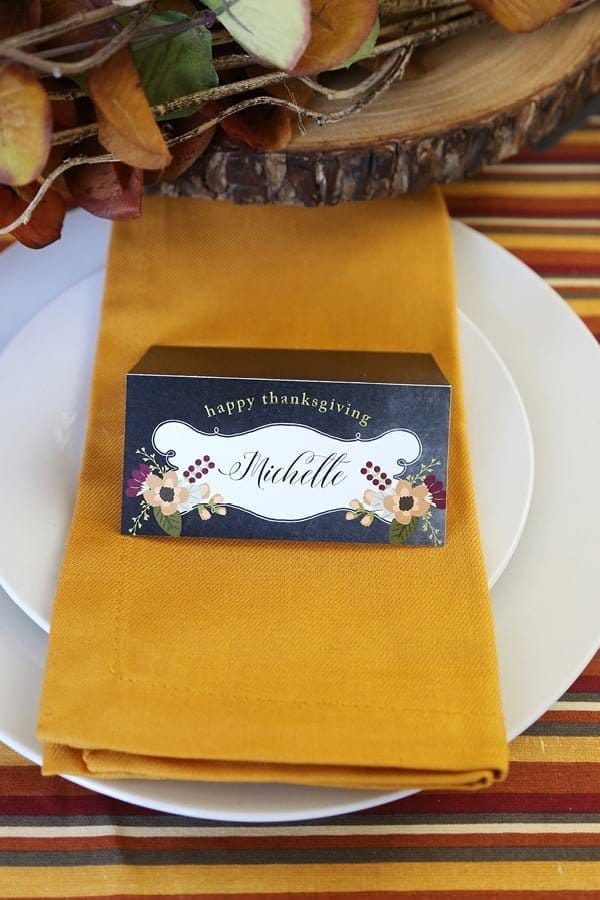 Click Here to Download your FREE Thanksgiving Printable Place Cards!

Save these free printable Thanksgiving place cards to use year after year, or update them whenever needed.
---
More from Elegance & Enchantment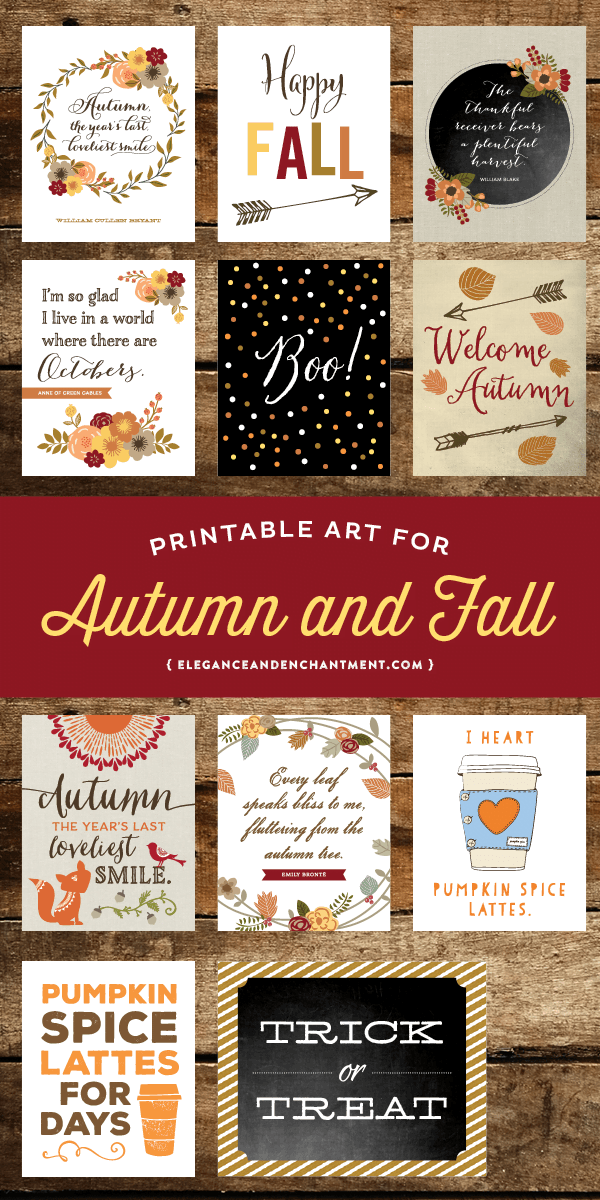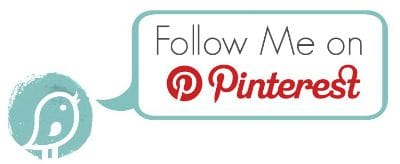 ---
Thanksgiving Holiday DIY
Creative ideas for a creative Thanksgiving!