If you are planning a camping trip any time soon, make sure you have all of the essentials you need to make your trip relaxing and fun! I've got a printable summer camping packing list that includes everything you need to take on your next summer camping trip.
I grew up camping, but it was rarely in a campground with shower facilities, so you can imagine I wasn't too excited to camp as an adult. But with the right campground, I was pleasantly surprised by how fun and easy it was.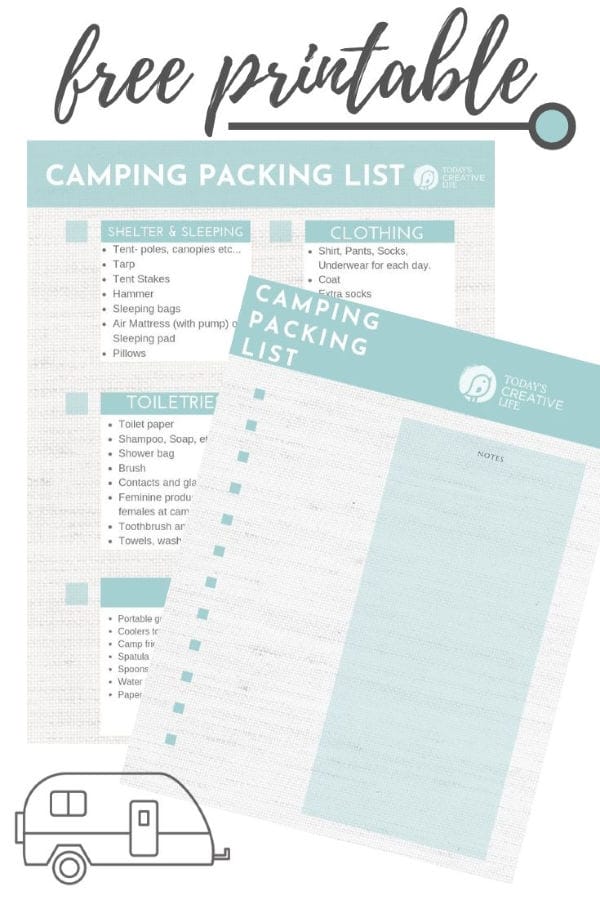 Printable Summer Camping Packing List
Here is a list of essential camping supplies and items that always made it an enjoyable camping trip. These are all items I think you should always plan to take with you when you head out camping in the great outdoors. If you need more, there's also this ultimate checklist for RV camping.
Shelter
It's easy to remember to bring your tent, but sometimes it's the extras that you need that are easy to forget. If you have a camper or camp trailer, some items on this list won't be needed. Stocking your camp trailer is a whole nother list!
Tent (with all poles, canopies, etc)
Tarp (to put underneath the tent, or use for shade and cover)
Tent Stakes
Hammer or hatchet (to hammer stakes into the ground)
Sleeping
Sometimes it's about more than just the sleeping bag. It's possible to be comfortable while sleeping in the great outdoors.
Air mattress or sleeping pad
Air pump (if using an air mattress)
Pillows
Cooking and Food for Summer Camping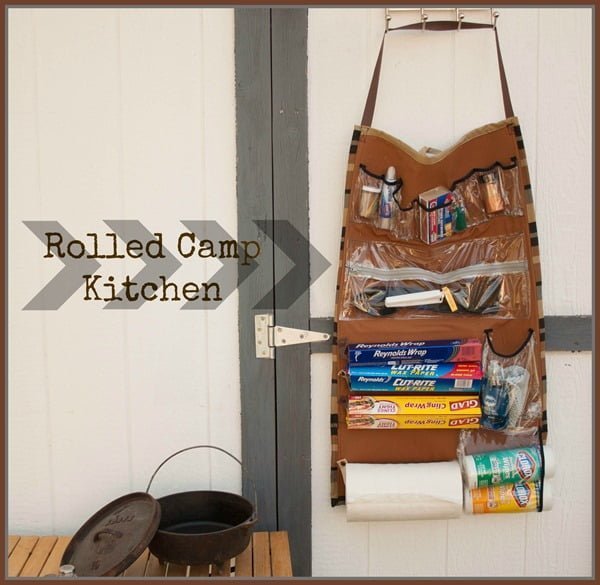 I have a great DIY tutorial for a camping roll-up kitchen organizer if you're feeling extra creative! It's a great way to keep things organized and ready for any camping trip.
Many campgrounds have a BBQ at each campsite, but it's always good to be prepared. Campfire foil packs are a great option and something you can prep ahead of time before leaving.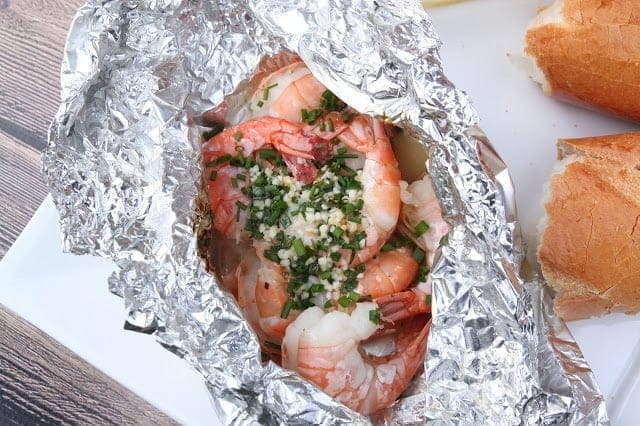 Try this Campfire Shrimp Foil Pack for a delicious dinner idea, or this family favorite camping dessert, Woof'ems.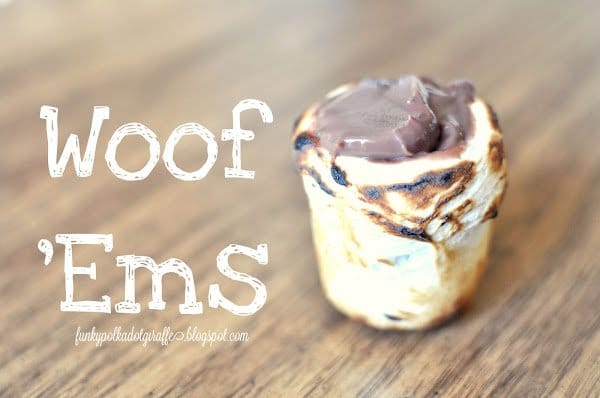 Coolers to pack in your food and drinks.
Camp friendly pots and pans
Spatula
Spoons, forks and knives
Water for drinking and for cooking – This water storage is perfect for containing your cooking water, and this one is great for drinking water.
Paper plates/plastic bowls
Paper towels
Charcoal or firewood
Cooking spray
Aluminum foil
Dish rags and soap
Seasonings and condiments
Knives for cutting vegetables, meat, etc.
Cups (coffee cups, disposables, etc)
And don't forget to bring your food! Make a separate list of all the food items you'll need. You'll save yourself a headache if you can prep as many meals before leaving.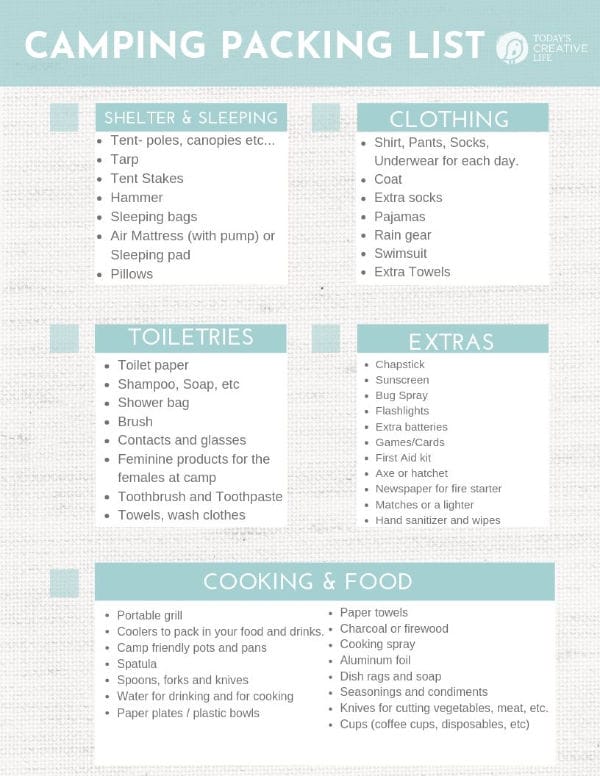 TCL Subscribers have free access to all my free printables. Head to the Printable Vault if you're already a subscriber and enter your password. If you need to subscribe, you can do that here. Your password will be sent to you. If you don't see it, please check your spam folder.
Toiletries / Personal Products
Toilet paper
Shampoo, Soap, etc
Shower bag
Brush
Contacts and glasses (if necessary)
Feminine products for the females at camp
Toothbrush and Toothpaste
Towels, wash clothes
Clothes for Camping
At least one set of clothing for each day you will be camping (shirts, pants, underwear, socks, etc)
Coat
Extra socks
Pajamas
Rain gear
Swimsuit
Extra Towels
Extra Camping Essentials
Chapstick (this is a must for me! Here is my favorite kind.)
Sunscreen
Bug Spray
Flashlights
Extra batteries
Playing cards and dice for entertainment
First Aid kit
Ax or hatchet (for firewood and kindling)
Newspaper for fire starter or make up a few Pinecone Fire Starters ahead of time.
Matches or a lighter
Hand sanitizer and wipes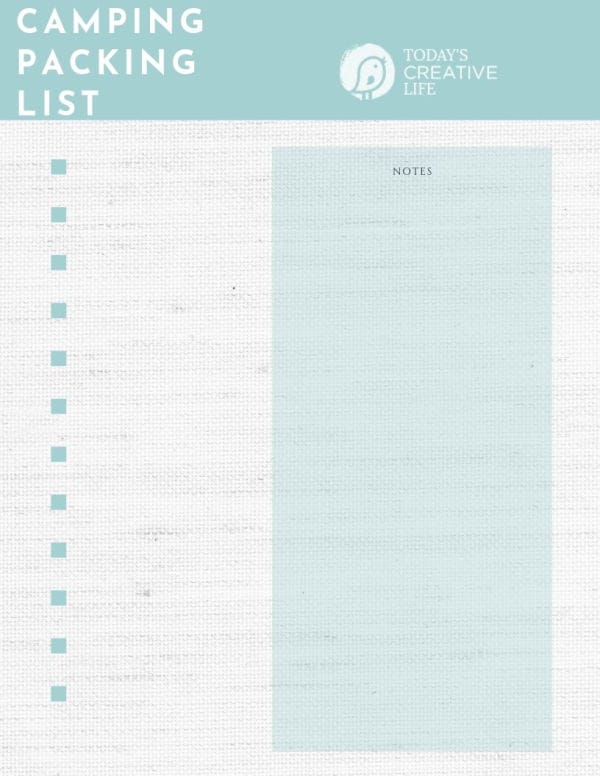 This may seem like an extensive Summer Camping Packing List, but you can organize it all easily into camping totes and duffel bags and if you keep them marked for camping gear, there is no need to search for all of these items each time you go.
It doesn't matter if you are going far into the wilderness or you are heading to a popular campground, you need to have a list of basics to have with you to make your camping trip as easygoing and fun as possible. It is frustrating to show up at your destination only to discover that you forgot something.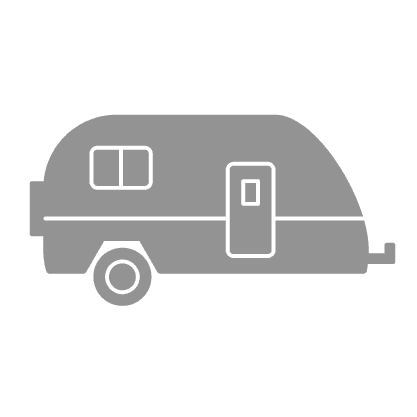 Follow along on Instagram | Pinterest | Facebook
Travel Fun
Travel destinations for families, travel printables for packing or keeping the kids busy. TCL has it all.
This DIY travel game is fun to play on the road.
This packing list for the beach will make sure you have everything you need.
Ideas for a family trip to NOLA.
A must vacation for families.
Keep it simple with this Travel to-do list.
This screen-free activity is great for road trips.
Take the legos with you with this easy-to-make lego tote.
4 adults, and 5 teens all go to Yellowstone.
HIghlights for a family vacation to Yellowstone.
Download this free printable car game for the kids.