My favorite thing to eat at Olive Garden are the breadsticks, salad and Pasta Fagioli Soup. My recipe for Copy Cat Slow Cooker Pasta Fagioli Soup is just as delicious and it's easy to make! Homemade goodness full of beans, veggies, and pasta, it reminds me a little of a good Minestrone soup too! I even have a recipe for homemade garlic butter breadsticks to complete the experience.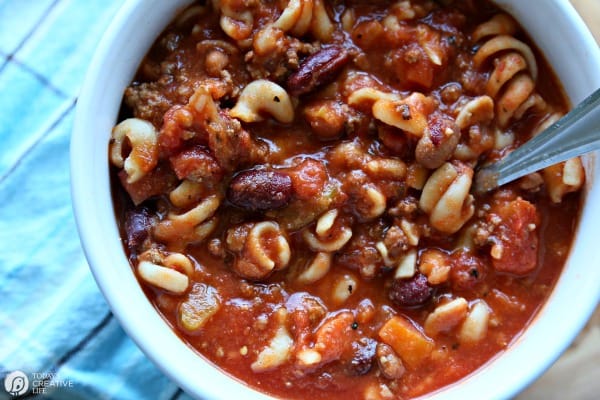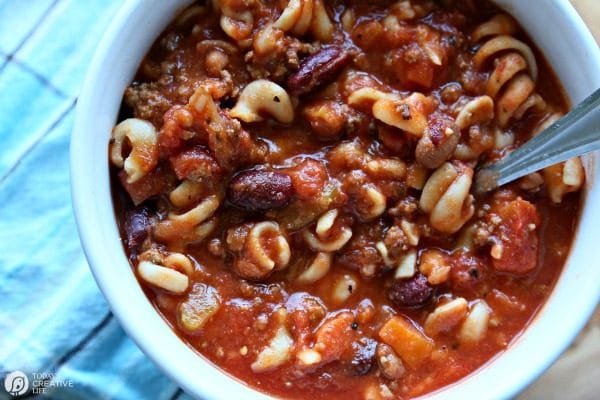 Copy Cat Slow Cooker Pasta Fagioli Soup
This soup comes from one of my all-time favorite Slow Cooker Cookbook authors, Stephanie ODea. Her recipes are family friendly and always delicious! I own all her books and use them often.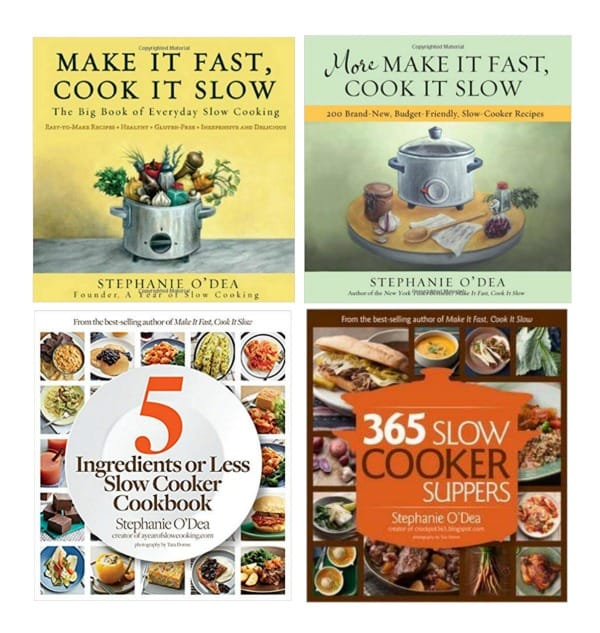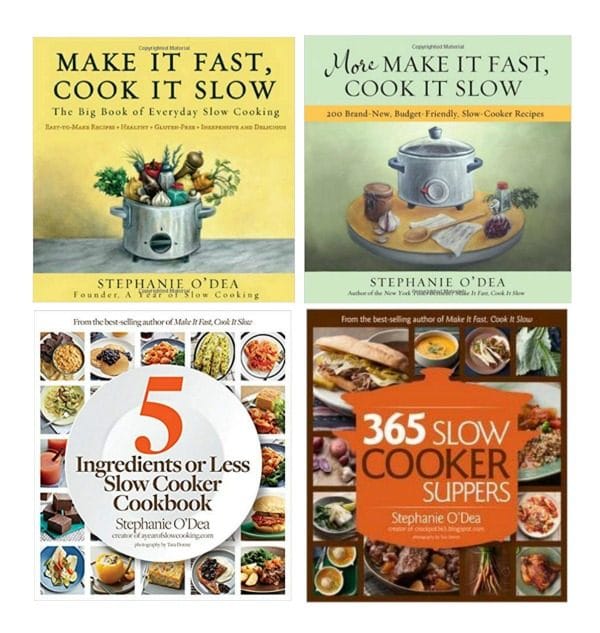 How to make Slow Cooker Pasta Fagioli Soup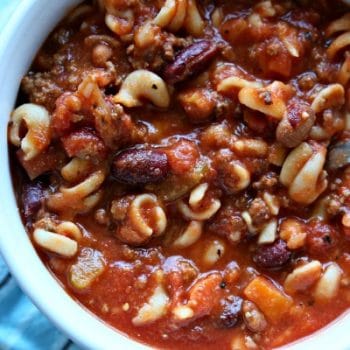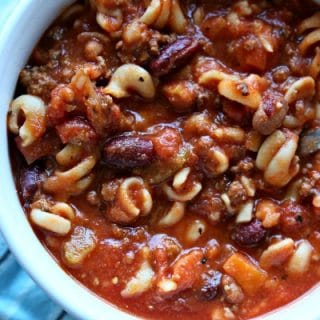 Copy Cat Slow Cooker Pasta Fagioli Soup
Yield: 16 cups
Prep Time: 15 minutes
Cook Time: 4 hours
Total Time: 4 hours 15 minutes
Better than Olive Garden!
Ingredients
1 pound lean ground beef - browned and drained of excess fat. (I used ground turkey)
1 cup carrots, chopped
1/2 large red onion, chopped
2 celery stalks sliced
1 (15oz) can kidney beans, drained and rinsed
1 (15oz) can white beans, drained and rinsed
2 (14.5 oz cans) diced tomatoes with their juice
1 (16.5 oz) jar pasta sauce
4 cups beef broth ( I used chicken)
1/2 teaspoon kosher salt
1/4 teaspoon black pepper
2 teaspoons dried oregano
1 tablespoon Tabasco sauce
1/2 cup dry pasta (she used brown rice fusilli, I used regular and way too much!)
Parmesan cheese (optional garnish)
Instructions
Use a 6-quart slow cooker.
Put the cooked meat into the stoneware.
Add the chopped carrots, onion and celery. add the beans, tomatoes, and pasta sauce.
Pour in the beef broth.
Season with salt, black pepper, oregano, and Tabasco sauce.
Stir to combine.
Cover and cook on low for 8 hours, or on high for 4 hours. when the vegetables are tender, stir in 1/2 cup of dry pasta.
Cover and cook for another hour on low, or until the pasta is al dente. It will swell quite a bit. Garnish with Parmesan cheese.
Notes
This recipe can also be made on the stove top.
I use my dutch oven.
Follow as directed, but saute veggies with the meat, then add your other ingredients.

GLUTEN FREE- Use Brown Rice Fusilli instead of pasta.
Nutrition Information
Yield 8
Serving Size 2 cups
Amount Per Serving
Calories 295
Total Fat 8g
Saturated Fat 3g
Trans Fat 0g
Unsaturated Fat 4g
Cholesterol 51mg
Sodium 985mg
Carbohydrates 29g
Fiber 6g
Sugar 8g
Protein 25g
Nutrition information isn't always accurate.
Can you Make Pasta Fagioli Soup on the Stove Top?
Slow cooker copy cat Pasta Fagioli soup is a favorite in our house. I've been known to make it on the stove top when I didn't get around to putting it in the slow cooker earlier.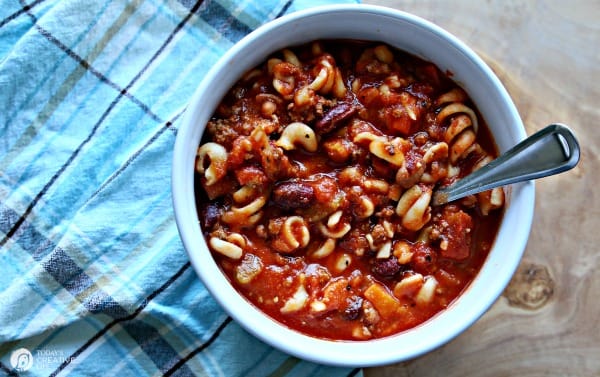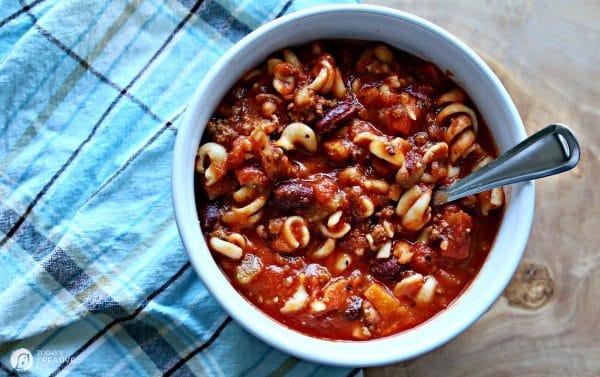 I will saute the garlic, onion, and veggies with the meat, then add in the other ingredients to simmer. I add the pasta near the end. I always put in more pasta than her recipe calls for, so be prepared that your leftovers may resemble a casserole more than soup. The pasta tends to swell even more when stored overnight.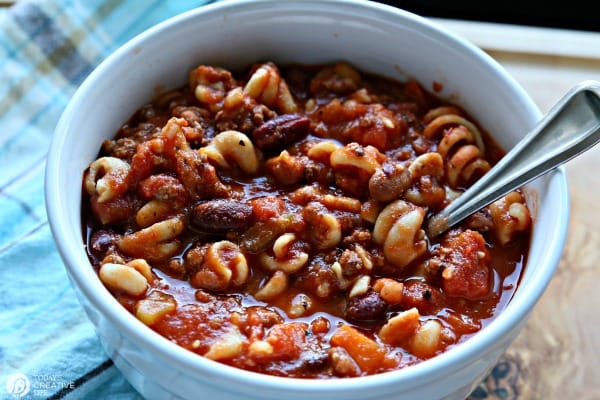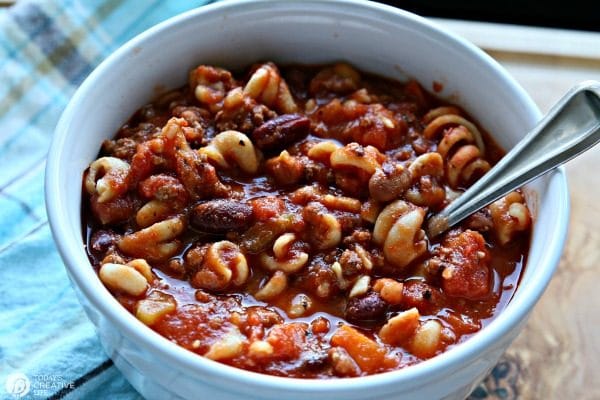 Vegetarian Pasta e Fagioli Soup
This copy cat slow cooker Pasta Fagioli soup recipe can be easily converted to a no meat soup. Just eliminate the ground beef or turkey for a vegetarian soup. It's just as delicious and satisfying.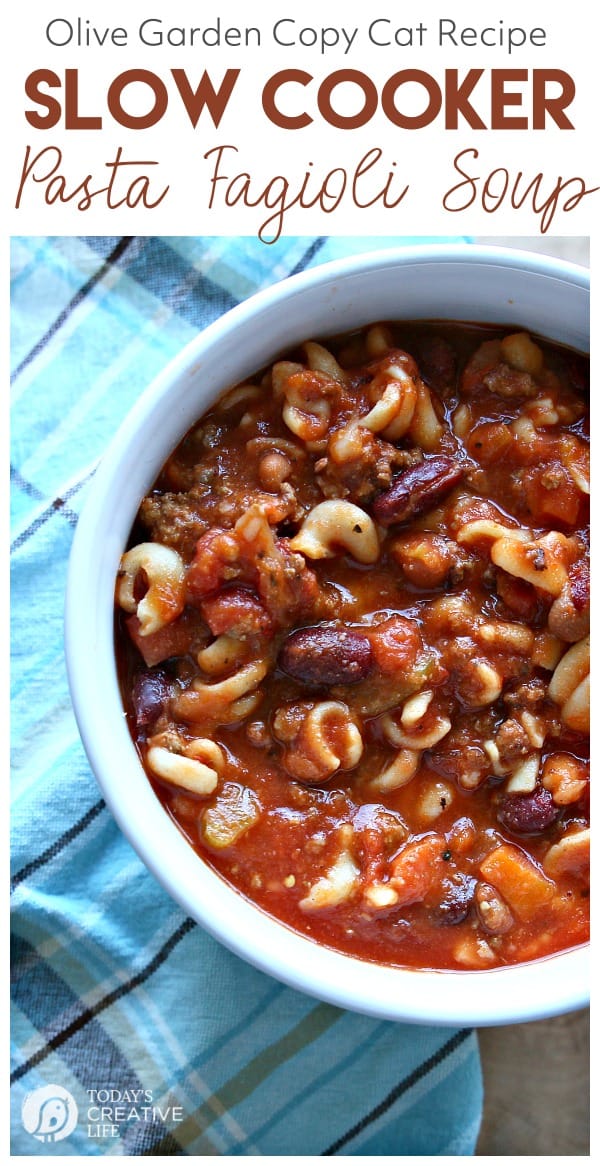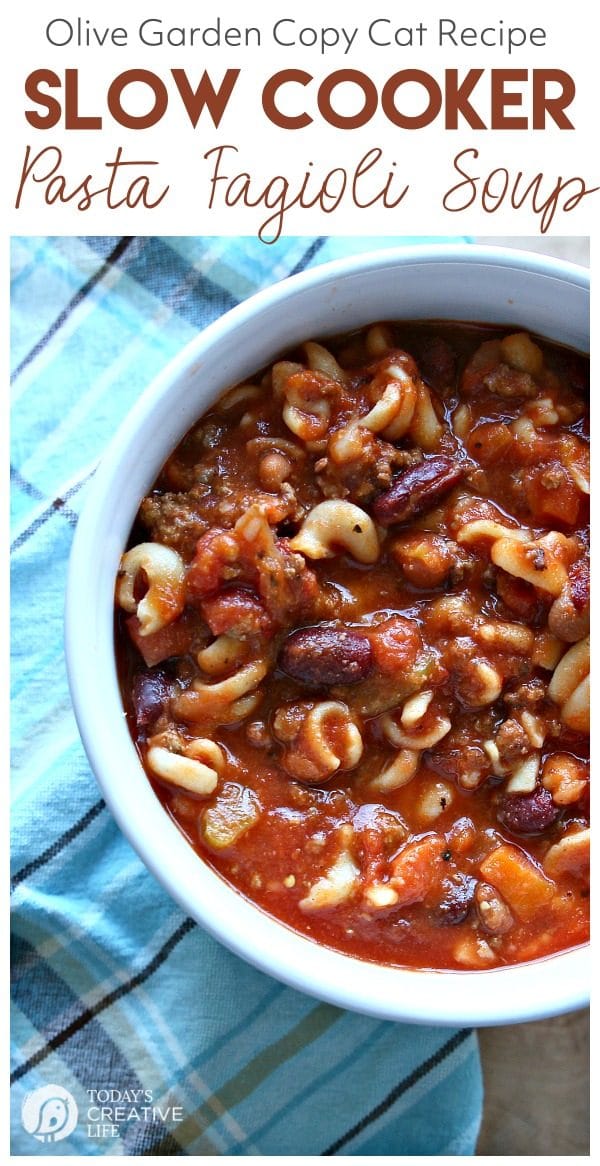 Follow along on Instagram | Pinterest | Facebook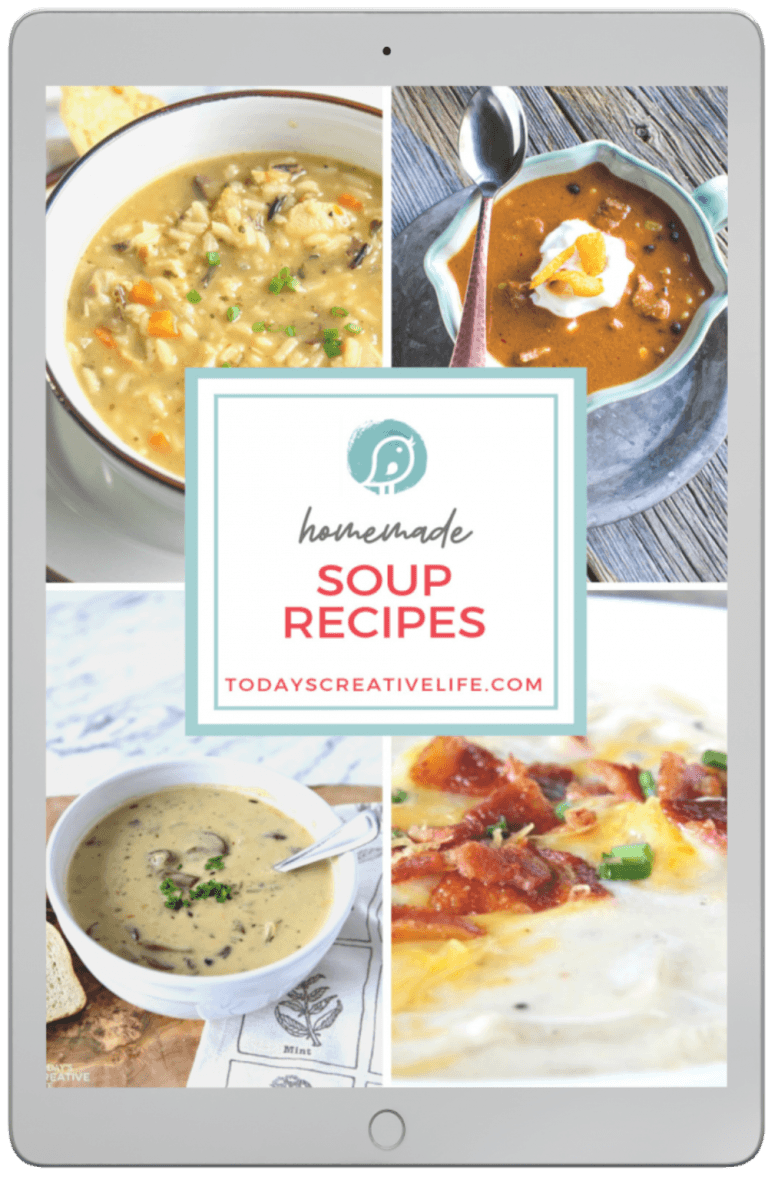 Family-Friendly Soup Recipes
Homemade soup recipes the whole family will enjoy.