This post was sponsored by TABASCO® Brand, RITAS, and Avocados From Mexico in partnership with Forward Influence. However, all thoughts and opinions are my own.
Whether you're watching the big game or just there for the food, I've got the perfect Chipotle Pepper Guacamole Dip Recipe for you! Using Avocados from Mexico with my new favorite TABASCO® Chipotle Pepper Sauce gives this dip a fresh take on an old classic!
This guacamole is creamy and chunky at the same time with the smoky kick of chipotle pepper, making it good enough to eat with a spoon.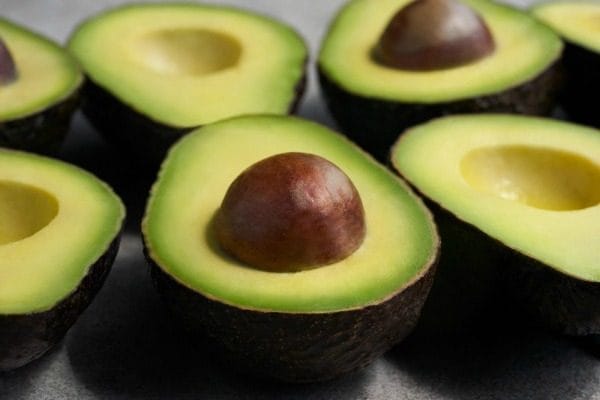 My favorite avocados, with my new favorite chipotle pepper sauce pairs perfectly with RITAS for a delicious afternoon watching the game!
Chipotle Guacamole Dip Recipe
Because guacamole tends to go hand in hand with watching football, especially the championship games. It's the perfect texture for dipping or as a topping for your favorite nachos.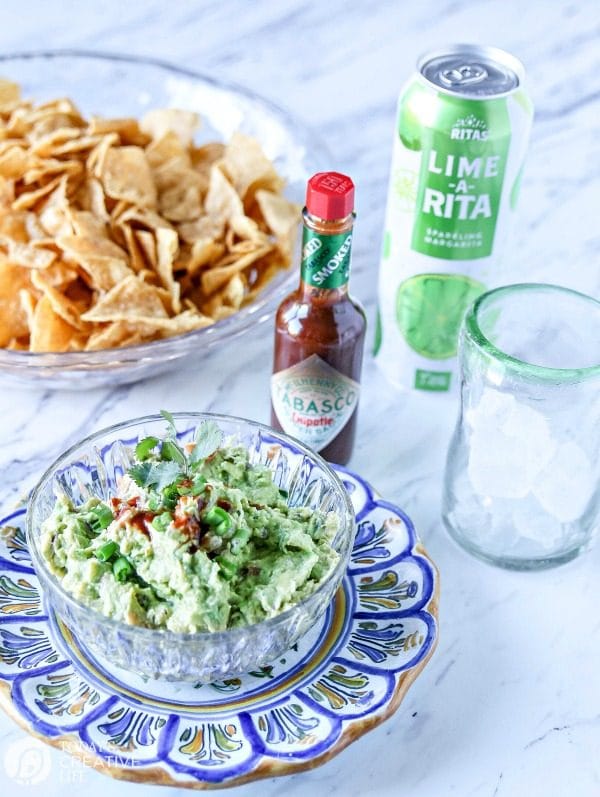 How to Choose a Ripe Avocado
Choosing a ripe Avocado is key to a good guacamole dip. I have the best luck with Avocados from Mexico.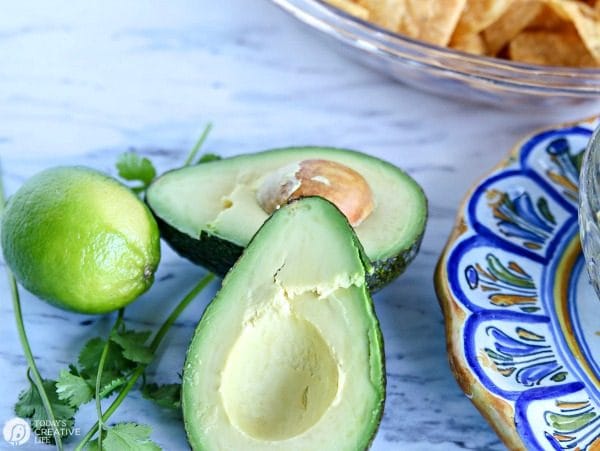 My method is simple and usually fail-proof. I choose a firm avocado with a little give. Then I pluck the stem button off and look at the color. If it's bright green, it's not ready. If it's brown, it's too ripe. If it's right between, then it tends to be just right.
Here are more tips from the true professionals. They have a handy video along with these simple tips on their website.
Observe the color of the avocado's skin. Is it green? Dark green to nearly black? Dark green with black speckles? Ripe avocados will have a skin color that is dark green to nearly black.
Feel the avocado. Is the skin smooth? Or is it bumpy? In addition to their dark green skin, ripe avocados will also have skin with a bumpy texture.
Gently squeeze the avocado. Is the avocado firm? Does it yield to firm, gentle pressure? Does it feel mushy? Ripe avocados should yield to gentle pressure without leaving indentations or feeling mushy.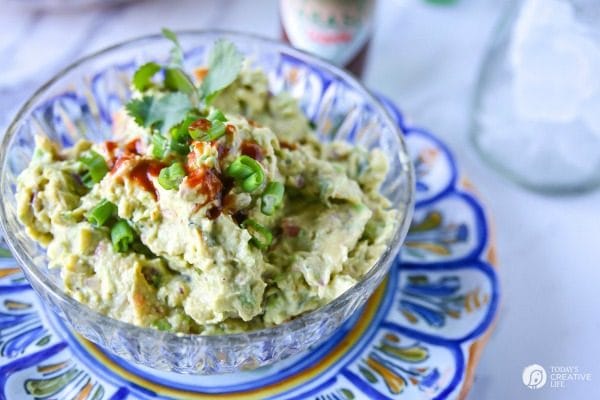 How to Make Chipotle Pepper Guacamole Dip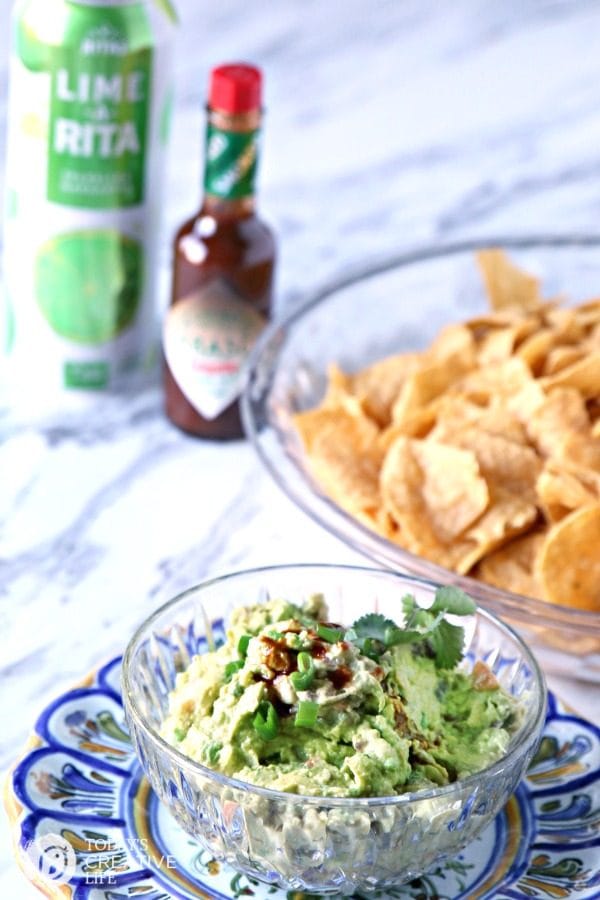 There is very little prep when making this flavor-packed chipotle pepper guacamole recipe, which makes it easy to whip up a batch when needed.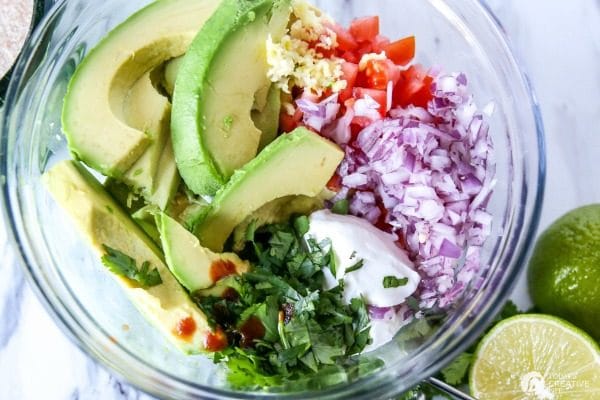 Avocados
Tomato
Red Onion
Greek Yogurt or Sour cream
Cilantro
Garlic
Lime
Sea Salt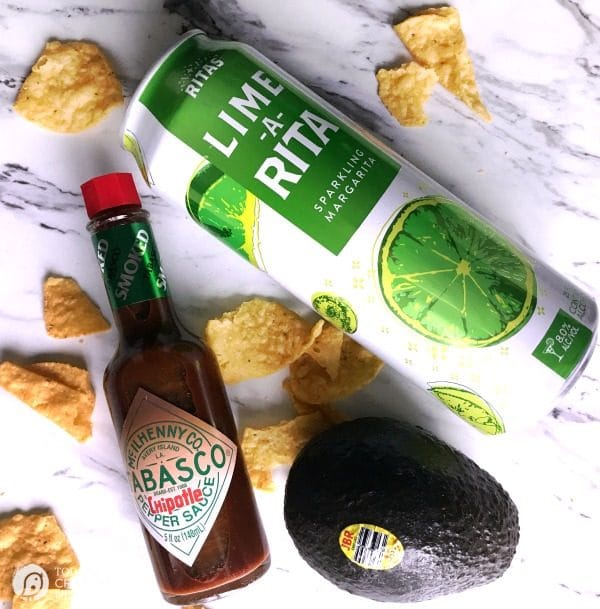 After chopping and slicing all my ingredients, adding fresh lime juice, I just mash it up. That's it.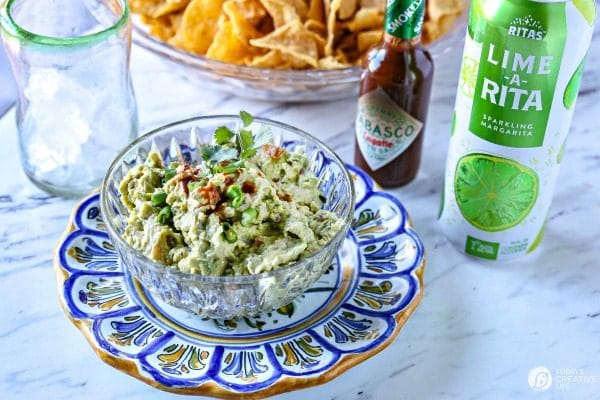 Simple, fresh and delicious!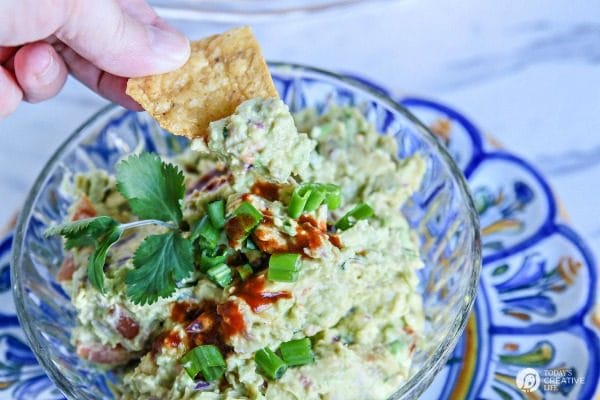 How to Eat Guacamole
Of course, it's great as a taco or nacho topping or as a dip for tortilla chips. But have you tried it just as a vegetable dip?
Try dipping:
carrots
zucchini
Persian sliced cucumber
jicama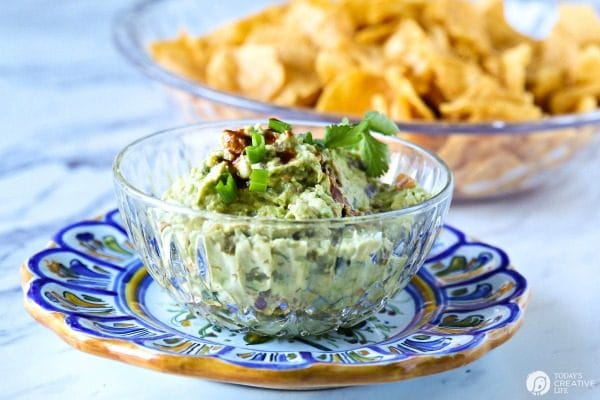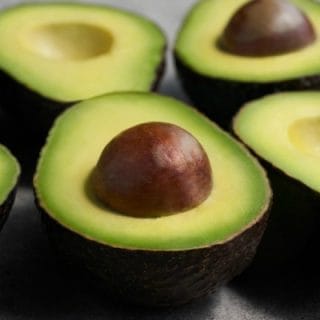 Chipotle Pepper Guacamole Dip Recipe
Yield: 4
Prep Time: 5 minutes
Total Time: 5 minutes
Zesty easy to Make Guacamole Dip Recipe.
Ingredients
3 Avocados from Mexico
2 teaspoons greek yogurt or sour cream
1/4 cup red onion - chopped
1/4 cup tomato - chopped
2 cloves garlic - pressed or diced
1/4 fresh cilantro - stems removed, chopped
1/2 teaspoon sea salt
1/2 lime squeezed
2 teaspoons TABASCO® Chipotle Pepper Sauce
Garnish with green onion, cilantro and more Chipotle Pepper Sauce
Instructions
In a medium bowl, place peeled and pitted avocados in sliced or halved.
Add remaining ingredients except for lime into the bowl and mash.
Add the juice from half a lime and stir.
Garnish if desired and enjoy!
Notes
- I use an avocado knife to easily slice, peel and pit my avocados.
- Feel free to add jalapeno or serrano chilies to your recipe.
Nutrition Information
Yield 4
Serving Size 1
Amount Per Serving
Calories 263
Total Fat 23g
Saturated Fat 4g
Trans Fat 0g
Unsaturated Fat 18g
Cholesterol 2mg
Sodium 404mg
Carbohydrates 17g
Fiber 11g
Sugar 2g
Protein 4g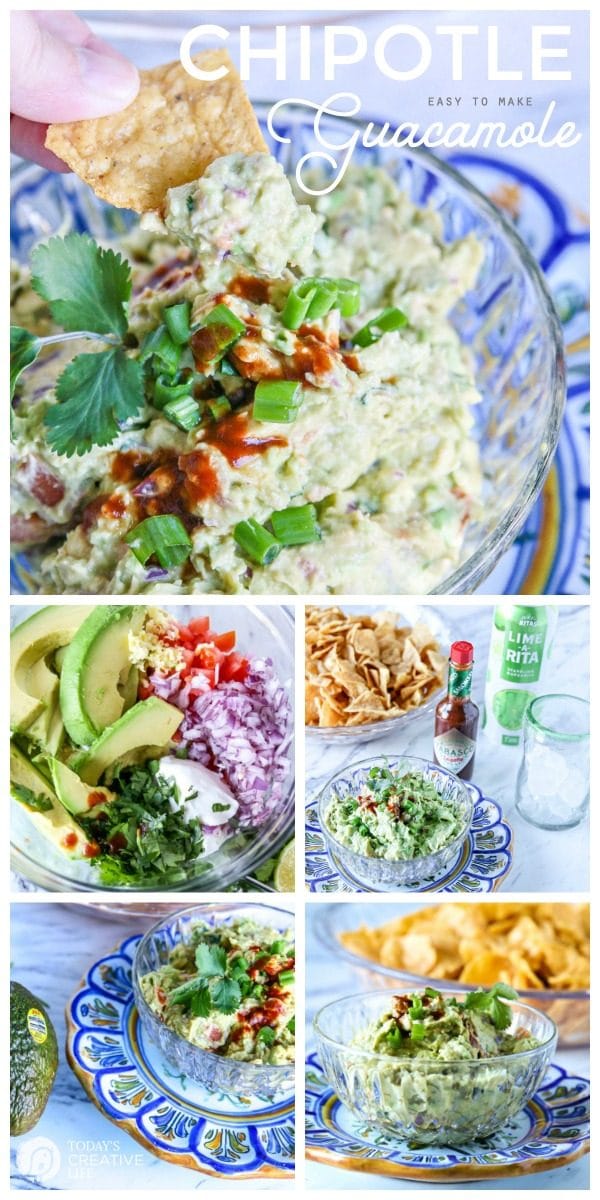 Making this Chipotle Pepper Guacamole Dip Recipe for the big game is a crowd-pleaser or perfect for smaller gatherings!
More Avocado Recipes
Game Day Ideas
Game Day Food Snacks and printables for Game Day