These delicious Carrot Banana Walnut Muffins are great for breakfast and so easy to make with my secret ingredient. Whip up a batch for weekends or for the kids to grab on their way to school. This post is sponsored by Safeway!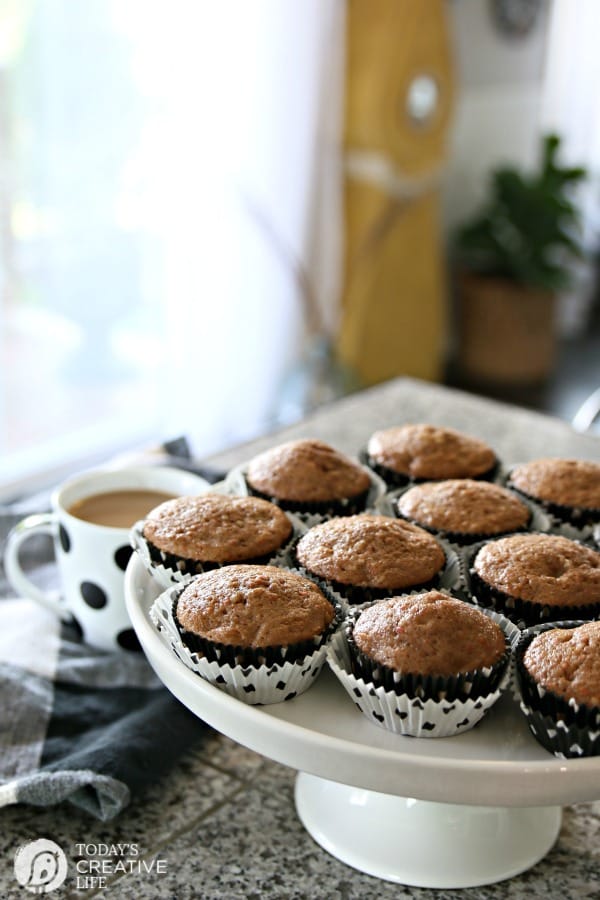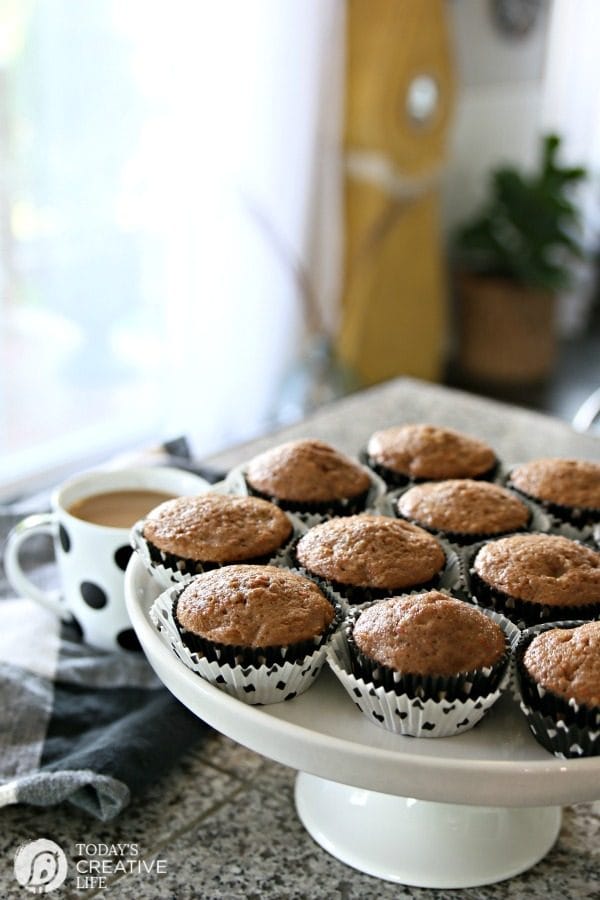 Carrot Banana Walnut Muffins Recipe
There's a secret about these muffins, I used a cake mix! I love using cake mixes for cake mix cookies, cake mix quick bread and now muffins!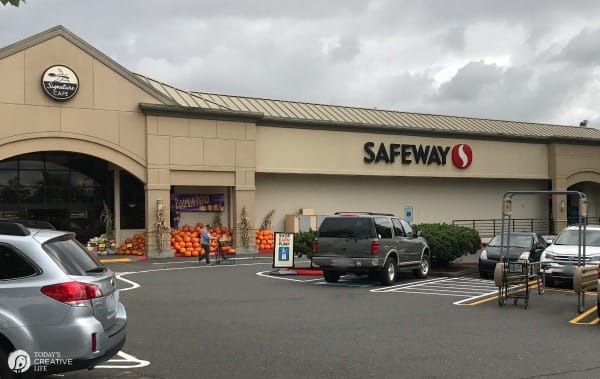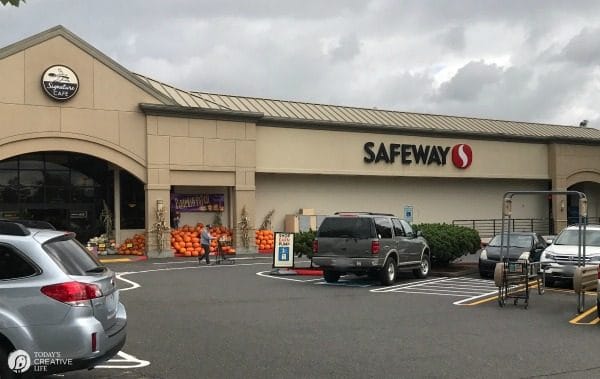 I partnered up with my local Safeway grocery store for their Stock up Sale! Which was perfect timing, because I was already heading there to stock up on my fall favorites. You can even download your local store's app.
This is the time of year, I stock up on a variety of cake mixes, Starbucks French Roast Coffee, Totino's Pizza Rolls™ (these are my son's favorite and I need to have them around when he comes home for a visit!), Classico Spaghetti Sauce and so much more.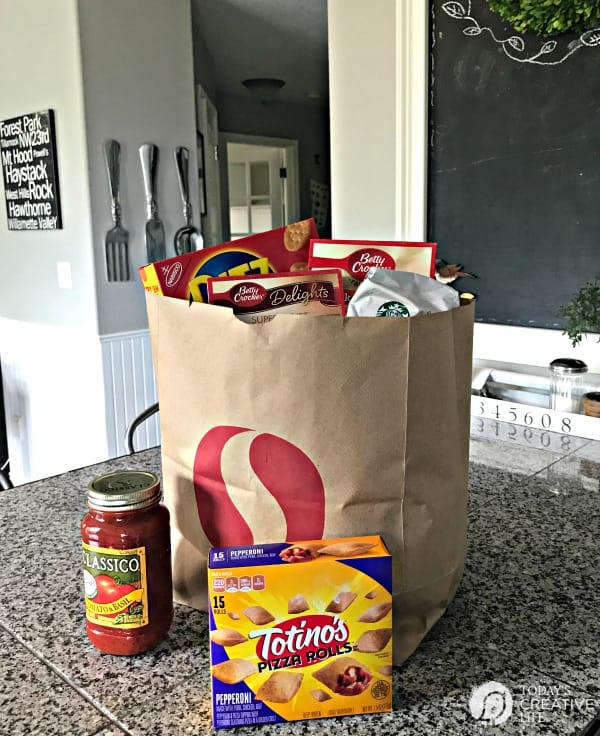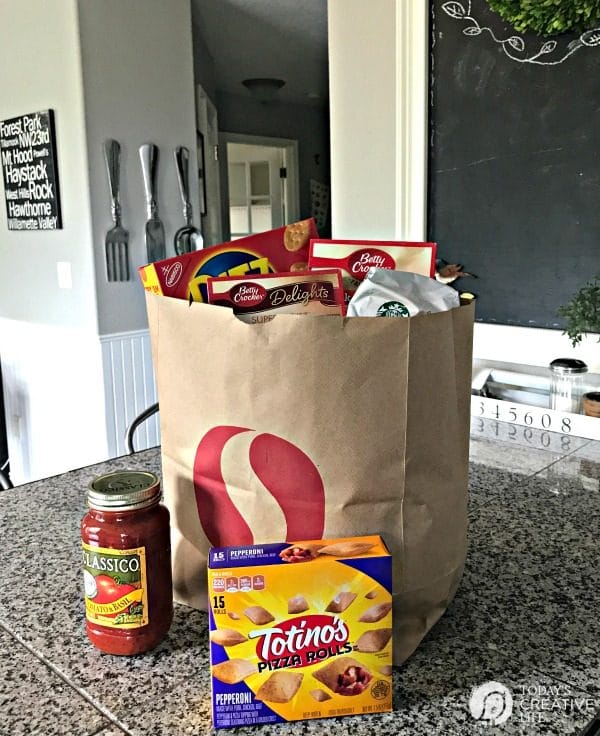 I also stock up on crackers for the holidays! Triscuit Rosemary, Triscuit Cracked Pepper & Olive Oil, and Ritz! Stocking up on these items make it easier to whip up a quick appetizer for game day or holiday parties. I'm always surprised by the variety of items offered at my local Safeway, and you can find all of these great products at your local Albertsons Companies grocery stores, including Albertsons, ACME Markets, Jewel-Osco, Vons, Pavilions, Randalls, Tom Thumb, Shaw's, Star Market, United Express, United and Carrs/Safeway.
---
Between now and 10/19, show Safeway how you stock up your pantry for the chance to win groceries for a year. That would certainly make it easier to stock up on your favorites!
Safeway is giving away groceries for a year to one lucky winner. That would certainly make it easier to stock up on your favorites!  Entry is as easy as 1-2-3: Click here!
Take a photo featuring two or more of the participating Stock Up Sale prodcuts below
Share the photo on Twitter or Instagram or at INSERT BITLY by 10/19
Use #StockUpSale2017  and #Sweepstakes in your caption and complete entry form
For official rules and details click here.
Participating products:

Honey Nut Cheerios™
Cheerios™ 8.90oz.
Cinnamon Toast Crunch™ 12.20oz.
Progresso™ Traditional, Rich & Hearty, Reduced Sodium, Light Soup, Vegetable Classic, selected varieties 18-19oz
Nature Valley™ Granola Bars 7.44oz-8.44oz
Yoplait® Traditional Yogurt, 4-6oz, selected varieties
Oui™ by Yoplait® Strawberry French Style Yogurt 5oz.
Annie's™ Natural Mac & Cheese 6oz; selected varieties
Old El Paso™ Shells
Totino's™ Pizza Rolls 15ct, Totino Party Pizza 9.8-10.4oz, selected varieties
Betty Crocker™ Hamburger Helpers, 4.7-8.7oz, selected varieties
Betty  Crocker™ Fruit Snacks, 4.5-8oz, selected varieties
Chex Mix™ 8-8.75oz, selected varieties
Betty Crocker™ Super Moist™ Cake Mix, 15.25 – 16.25oz., select varieties
Betty Crocker™ Whipped Frosting, Milk Chocolate 12oz.
Betty Crocker™ Brownie Mix, Chocolate 18.40oz.
Pillsbury™ Apple Toaster Strudel™, 6ct., 11.70oz.
Coca-Cola MiniCans
Dasani Sparkling Black Cherry
Classico Tomato Basil
Heinz Ketchup
OREO 14.3 oz
Ritz 13.7 oz
---
Within minutes of arriving home with my groceries, I grabbed the carrot cake mix and decided to make Carrot Banana Walnut Muffins instead of a cake. Cake mixes make a great base for so many recipes.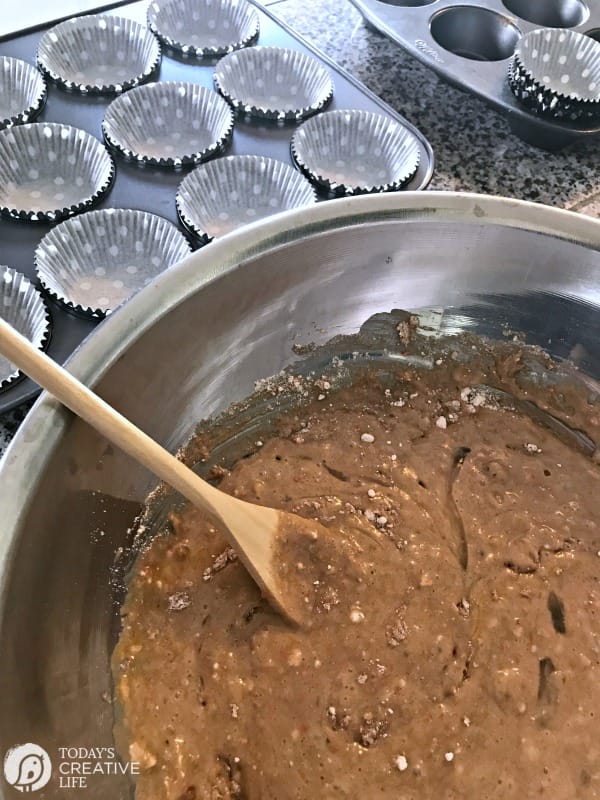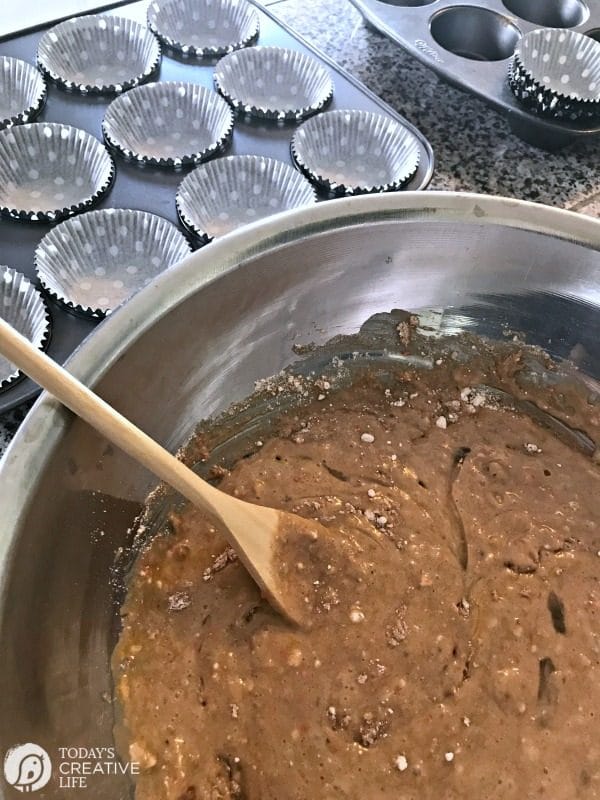 Cake Mix Hacks
Some of my most favorite recipes start out with a cake mix.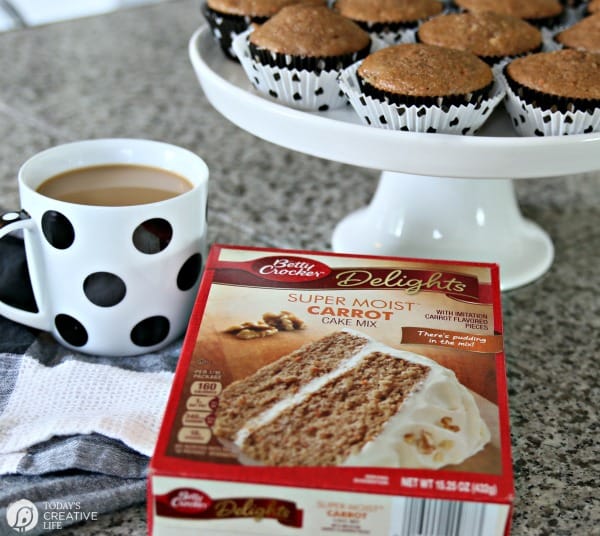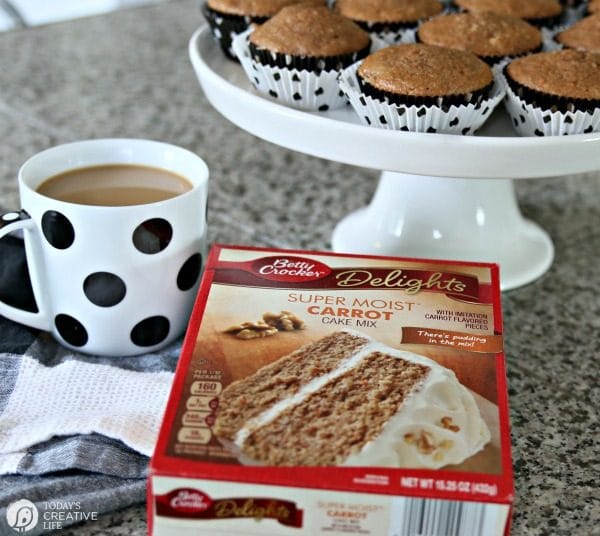 I decided to keep these muffins unfrosted, but a sugar glaze or a smear of cream cheese frosting would turn this breakfast muffin into an afternoon treat!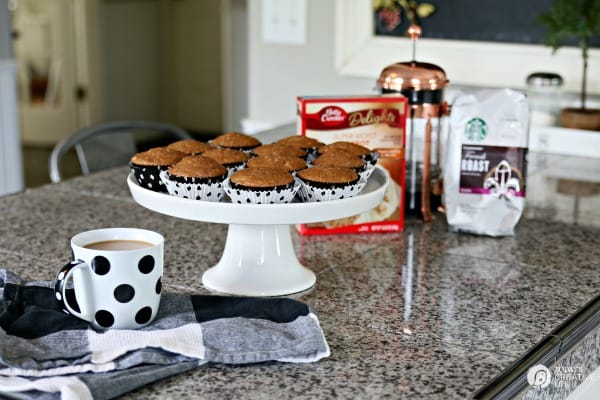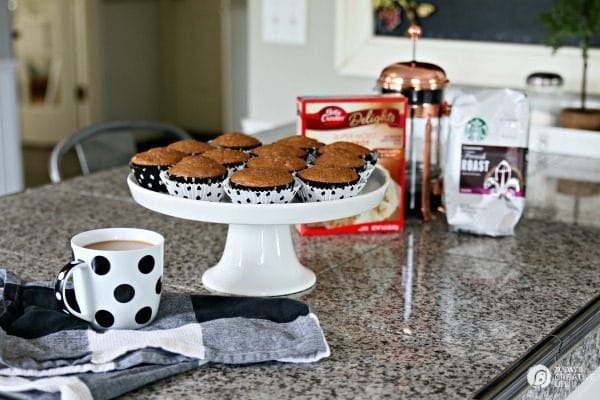 I'm all for making life easier and take shortcuts where I can. As long as it doesn't jeopardize my personal integrity, bring on the easy way!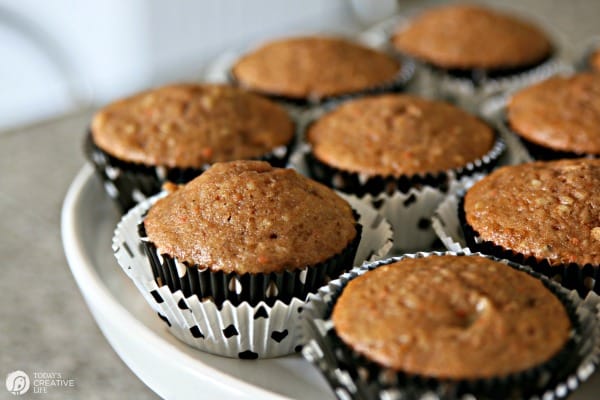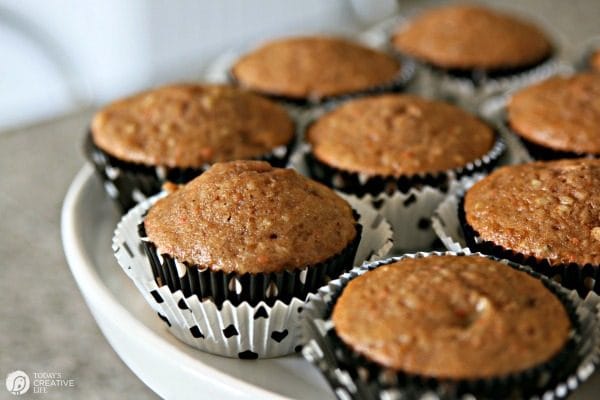 I can only make so much banana bread, so these carrot banana walnut muffins give me another great option for using any old and overripe bananas.
Don't tell, but I completely forgot to place the shredded carrots into the batter before baking. I don't know how I missed it, probably because I was watching Gilmore Girls on my laptop while baking!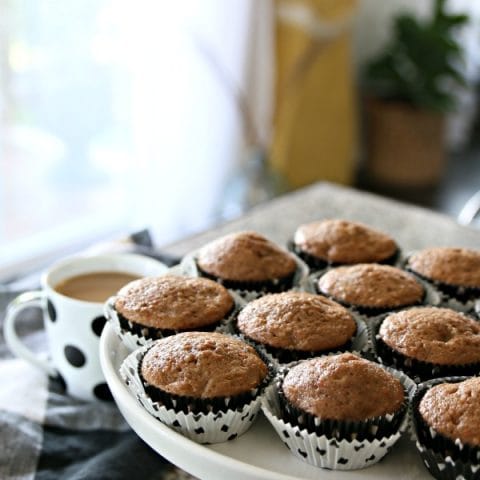 Carrot Banana Walnut Muffins
Yield: 15
Prep Time: 10 minutes
Cook Time: 20 minutes
Total Time: 30 minutes
Ingredients
1 Betty Crocker Carrot Cake Mix
2 eggs
1 cup water
1/4 cup shredded carrots
1/3 chopped or diced walnuts
1/3 cups vegetable oil
1 banana, mashed
Instructions
Pre-heat oven to 350 degrees.
Grease or place cupcake liners in your muffin pan.
In a large mixing bowl, mix together the cake mix, eggs, water, nuts, oil shredded carrots and mashed banana. Stir until completely blended.
Spoon batter carefully into each muffin cup 3/4 full.
Bake 20 min or until done.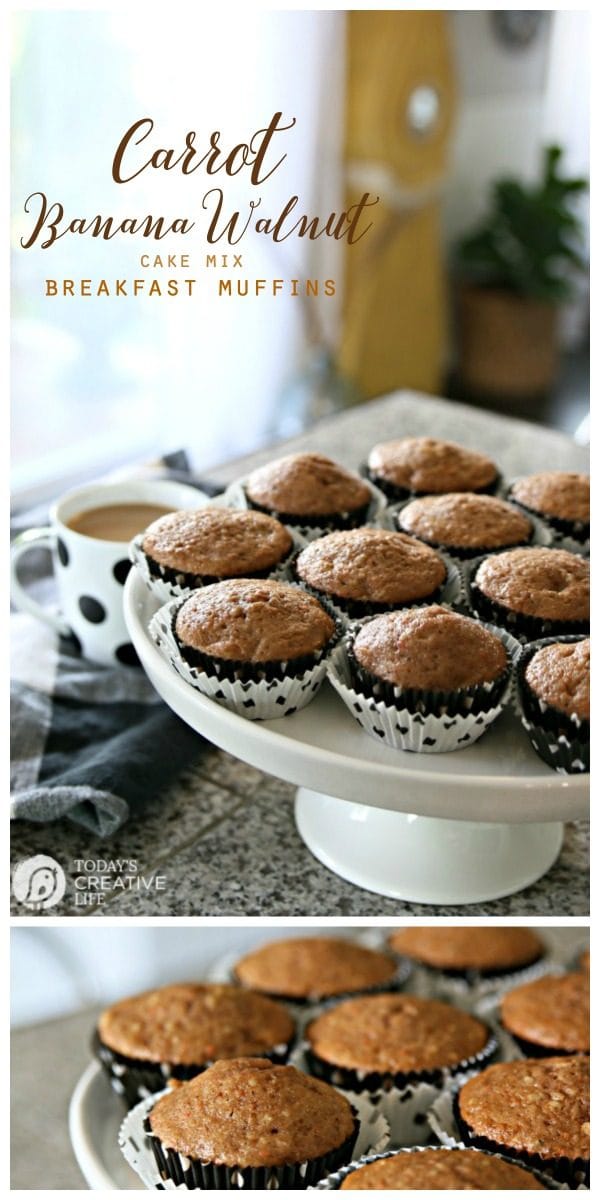 ---
Enter to win the Stock Up Sale Sweepstakes. For official rules and details visit Safeway.com.
This post is sponsored by Safeway. Although I am compensated for my time, all opinions and ideas are 100% mine.