I am so excited to have Gina from Kleinworth & Co. here today! She is sharing a No Churn Mint Chocolate Chip Ice Cream recipe that will make your summer! Her photos are some of the best food photos I have ever seen, not to mention the recipes!! I think you'll agree! Be sure to visit her site for more!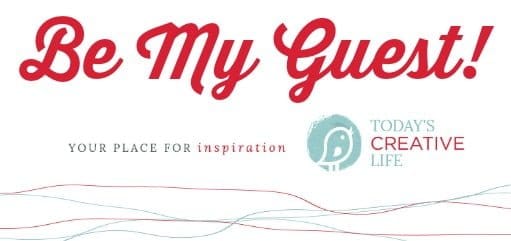 No Churn Mint Chocolate Chip Ice Cream
This homemade No Churn Mint Chocolate Chip Ice Cream is so easy & beyond delicious! It takes the term "easy no bake dessert" to a whole new level.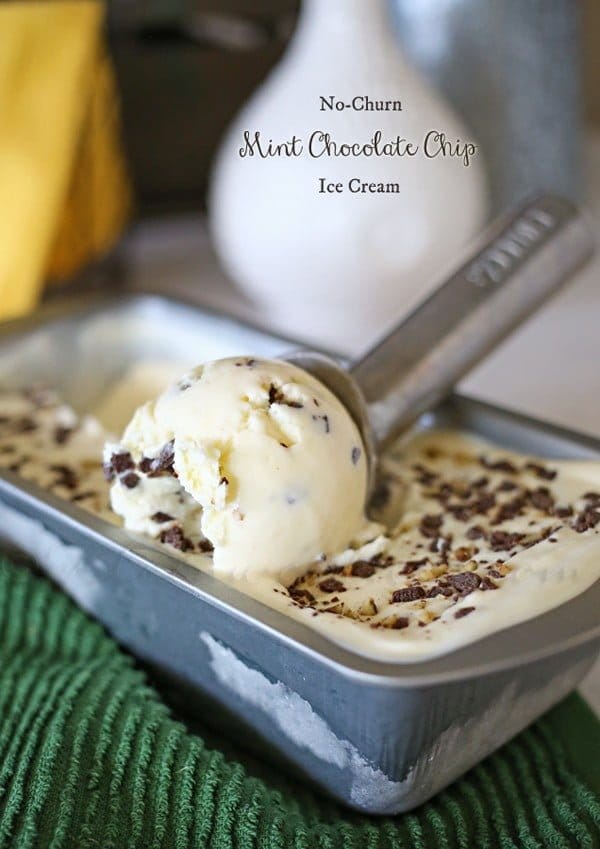 Hi there Today's Creative Life readers! If you don't know me, I'm Gina & I blog over at Kleinworth & Co.
I have 3 kids, ages 11-17, which means life is full. So I'm always trying to find new ways to make life a little more simple & I like to share it all on my blog. It's there you'll find easy DIY projects, fun crafts with the kids & a whole lot of recipes, with a few photography tips sprinkled in occasionally too.
I'm beyond excited that Kim invited me to share her beautiful space with me. As a long time reader I can't tell you how much fun is it to now be here sharing a little bit of me with you all today.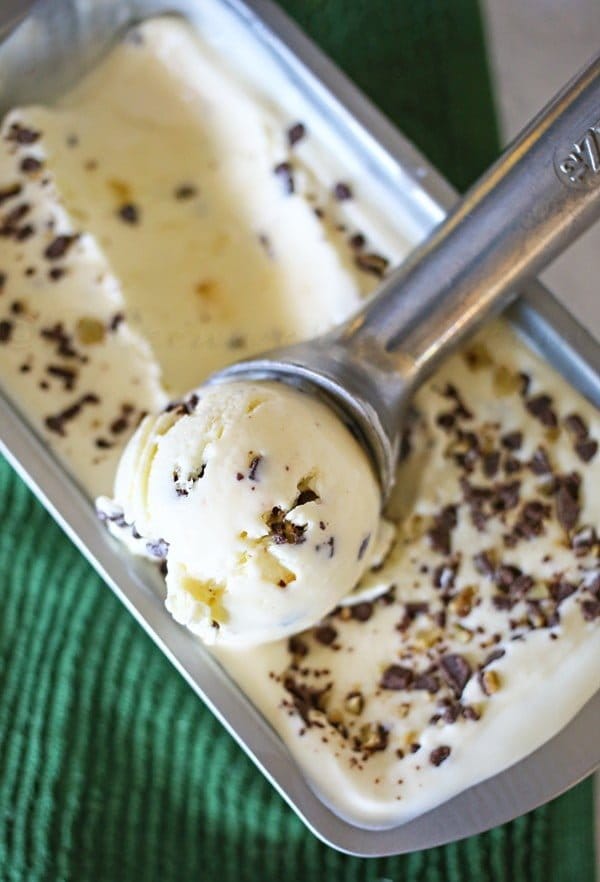 Do you like ice cream? I am a huge fan of ice cream. Or rather I should say, I'm a huge fan of quick & easy no-bake frozen treats- ice cream being one of them. Especially when the heat of the summer really kicks in. Seems I'm always looking for something cold & sweet at the end of the day to cool off while we chill on the porch. So with less than 10 minutes of prep time to make this homemade mint chocolate chip ice cream recipe, you can bet we are enjoying some nearly every night.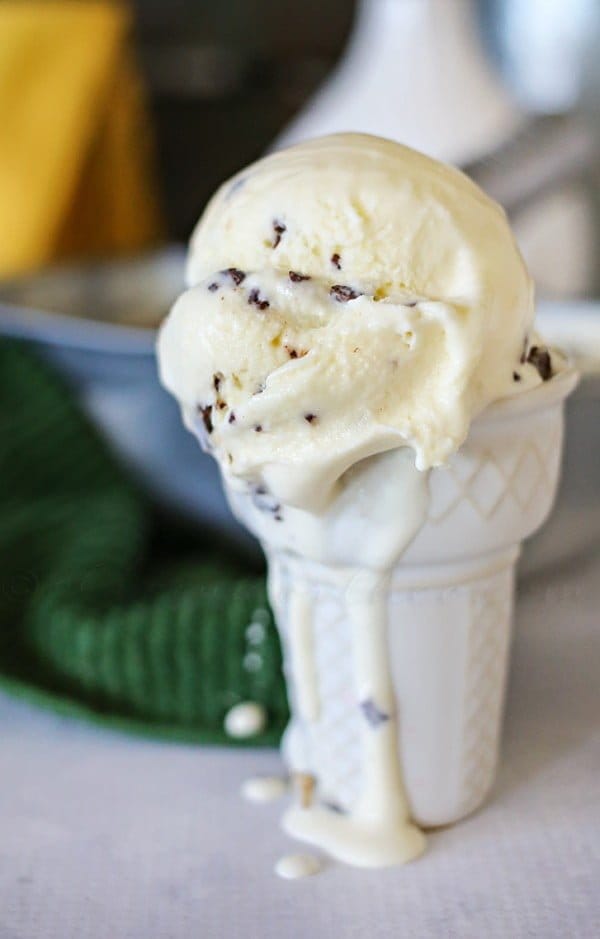 It's really so simple to make & the flavor & consistency is like ice cream you remember from childhood. It's thick, super rich & ultra creamy. Plus, I don't know what it is about mint ice cream but it just SEEMS so much colder than all other flavors. So this recipe is perfect for those hottest of summer days.
Check out how easy it is to make!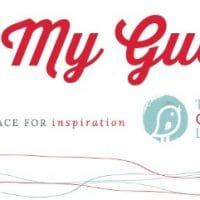 Homemade Mint Chocolate Chip Ice Cream
Ingredients
2 cups heavy whipping cream
1 can (14 ounces) sweetened condensed milk
1/2 tsp mint extract
1/4 cup Andes mint pieces
Instructions
Combine whipping cream, mint extract & sweetened condensed milk in mixer bowl
Beat for 4-6 minutes on medium-high speed (as fast as you can mix without it spattering out of the bowl)
Mixture should look light & creamy
Pour into freezer safe container & lightly sprinkle in your chocolate mint pieces
Take a butter knife & drag through the mixture to mix some of the mint pieces throughout without making them all sink to the bottom
Cover & freeze 8-10 hours, preferably overnight
**This recipe makes approx 4 cups, which fits well into this standard loaf pan.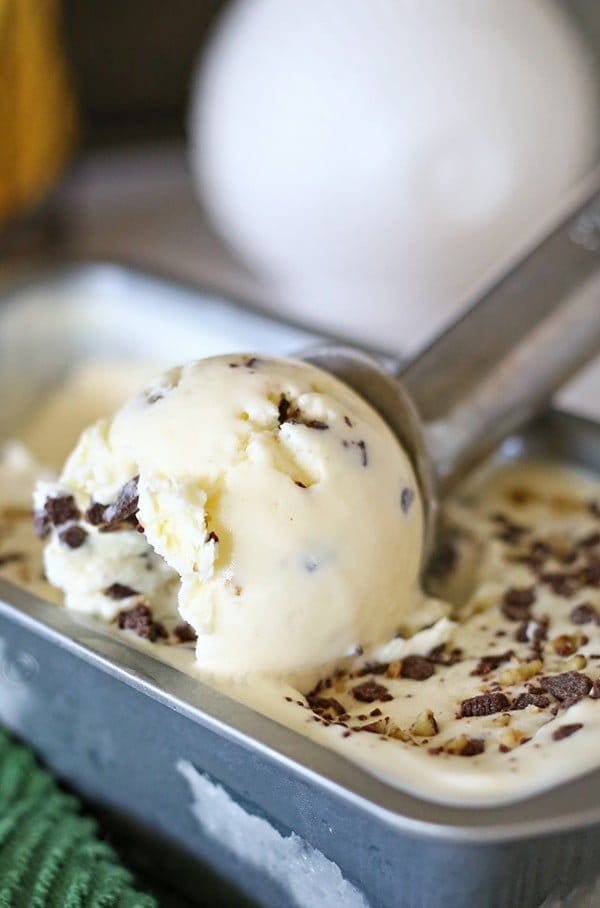 So there you go, it's really that simple!
You have to make this!
Thank you so much Kim for sharing your space with me today. I'm absolutely honored to be here!
I would love for you to stop on by Kleinworth & Co & say hello & maybe grab a few recipes too!
You can connect with Gina via Blog, Facebook, Twitter, Google+, Instagram & Pinterest

Find more amazing recipes on Gina's site!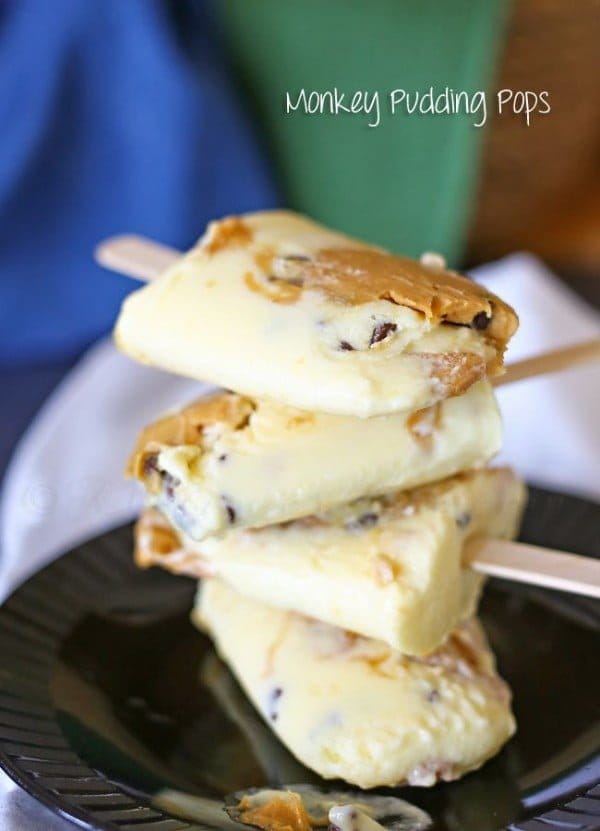 Recipe —–> Monkey Pudding Pops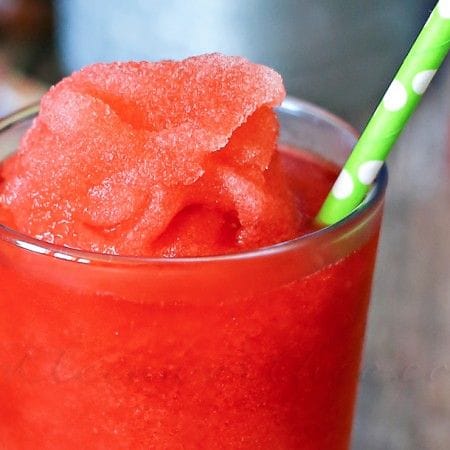 Recipe —–> Cherry Slurpee