This past weekend I dug my food processor out of the basement kitchenette cabinets to make Pesto. I thought I'd better make as many things with it while I had it out and that's when I remembered that I've been wanting to make Almond Butter. I have always been told that it's SO easy to learn How To Make Almond Butter. Someday, I want to also learn how to make almond flour.
How To Make Almond Butter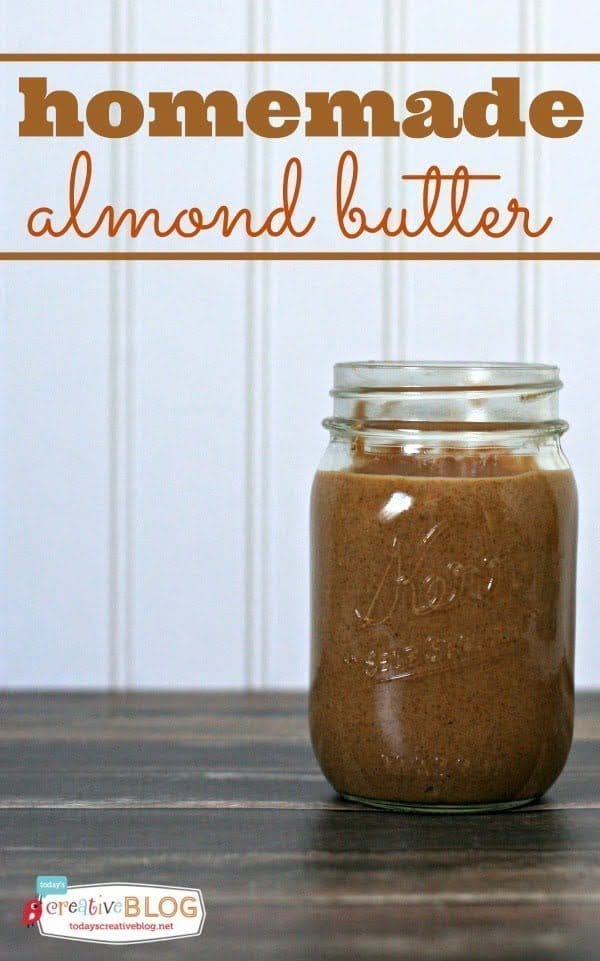 This is one of those "DOH! Why haven't I done this sooner" moments because it really is that easy!
I had a large bag of roasted salted almonds already. If you have raw almonds, you're going to have to roast them. That's what I learned online anyway. I used my food processor, but I've also learned that many people like to make it in their Vita-Mix instead….maybe that's because they have one and wouldn't consider the food processor over the Vita-Mix. Not sure.
I used the "S" blade and just dumped in a large amount of dry roasted almonds.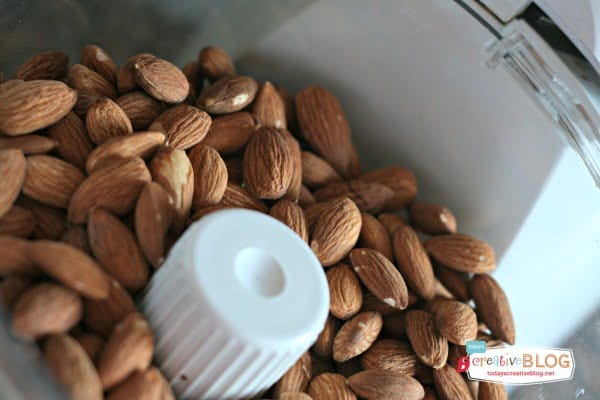 I also added about a 1/2 cup organic turbinado sugar because it sounded healthier than regular sugar, and I had a ton left over from making homemade sugar scrubs. I also thought by adding the sugar, it would make it easier to transition my family from store bought peanut butter to this healthier version Almond Butter. I thought about adding a little almond oil too for consistency purposes, but I didn't.
I put the lid on my processor, plugged it in and turned it on high. And I watched it. And………watched it. I would turn it off every minute or so and scrap the sides. It looked pretty dry, but I kept at it.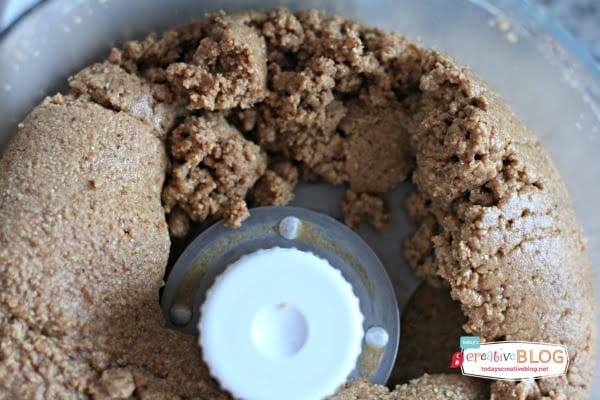 Then I'd turn it back on and wait for the magic to happen. The magic didn't happen for about 10 minutes.
You'll know the magic when you see it getting creamier.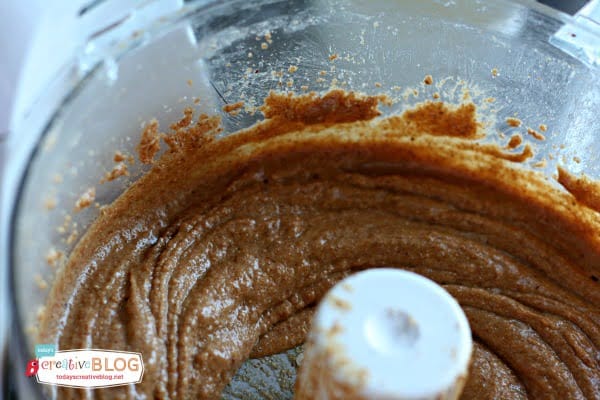 I thought about adding a little vanilla extract for extra flavor and will next time. Vanilla Almond Butter sounds pretty good.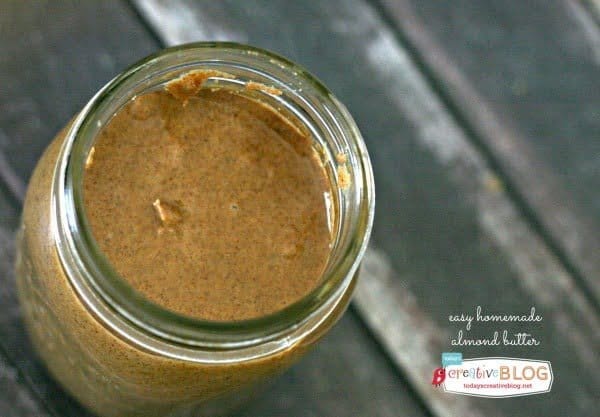 It tastes good. I love it. My husband said he thought it was little dry, but again…….he's used to store bought peanut butter and he's a creature of habit. He'll come around. I bet if I added a little almond oil, it would have been perfect for him.
I like that it has no additives, except for the sugar. But you can easily make it with no sugar and it will still turn out perfect.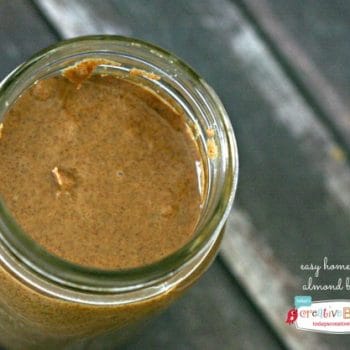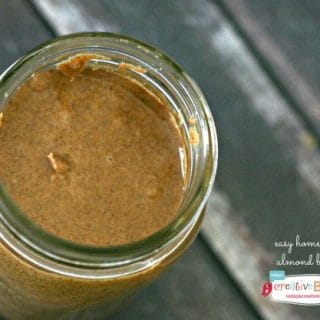 Easy Almond Butter Recipe
Ingredients
Dry Roasted Almonds
(if you use raw almonds, you'll need to roast them first - google can help with that)
1/2 cup Turbinado Sugar or regular
Instructions
Add almonds to your food processor. I wouldn't go much higher than half way up the container.
Turn on high.
Turn off and scrap the sides every minute or so. This also helps the food processor not overheat.
Turn it back on and add the sugar.
Continue blending and then turning off to scrap until you reach the creamy consistency you're looking for.
---
More Great Ideas in the Kitchen
This post contains affiliate links.