Making your own flavored cream cheese like this Gingerbread Cream Cheese Spread is great for homemade gift ideas, holiday breakfasts, and snacks.
A couple of weeks ago while shopping at Trader Joes, I picked up a Gingerbread Cream Cheese. I love flavored cream cheese and thought it sounded pretty good. Since I had in my cart, I thought I should also pick up some bagels and boy howdy……they have a new multigrain bagel that will knock your socks off!
After about a week, the cream cheese was gone…….turns out my teenage son LOVED this stuff too. He would eat it by the spoonful. That's when I put my creative blogger hat on and decided I could just make our own like I made our own Almond Butter. And I did!
Gingerbread Cream Cheese Spread Recipe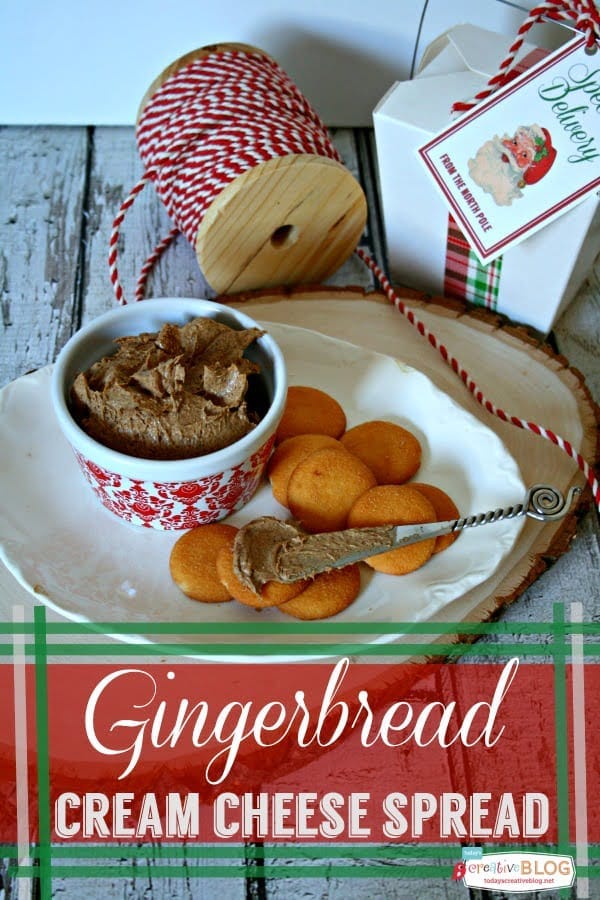 Like many flavored cream cheeses, it's delicious on so many things. Graham crackers, Nilla Wafers, bananas, apples and of course bagels and toast.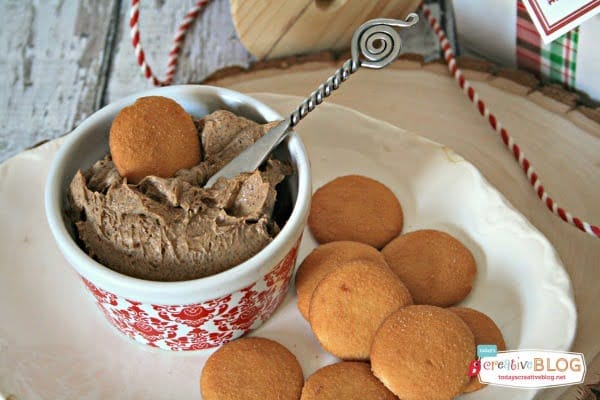 How perfect for a holiday gift for neighbors, teachers and friends. Put it in one of those small canning jars, place into a takeout box with these cute Santa Special Delivery Tags, add some cute plaid washi tape (or any washi tape or ribbon) and you've got yourself a quick gift!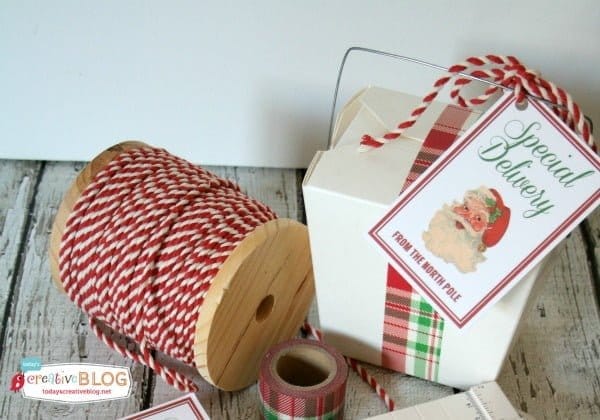 You can find the Special Delivery Santa Tags in the printable vault.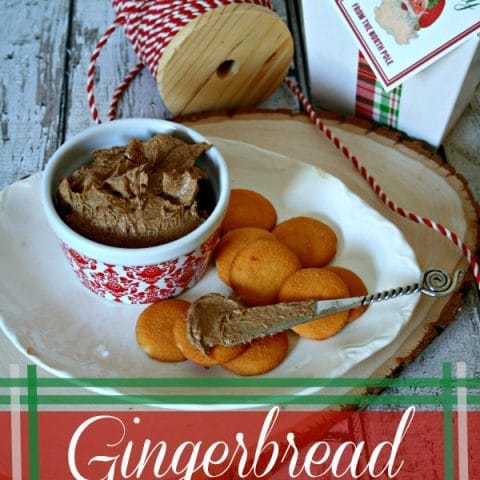 Gingerbread Cream Cheese Spread
Yield: 8
Prep Time: 30 minutes
Total Time: 30 minutes
Flavored Cream Cheese for the Holidays.
Ingredients
1 package of cream cheese (8oz), softened.
1 tsp brown sugar
2 tsp cinnamon
2 tablespoons molasses
1 tsp ground ginger
1/4 tsp ground nutmeg
1/4 tsp ground cloves
Instructions
Soften the cream cheese by taking it out of the refrigerator at least 30 minutes prior.
Place all ingredients into a mixing bowl and mix until smooth and well blended.
Chill
A food processor can also be used. I used my kitchen-aid mixer.
Store in an airtight container.
Looking for more homemade gift ideas? Follow me on Pinterest and check out my Homemade Gift Idea Pinterest Board. Click on the images below to follow.
Follow Kim Demmon (today's creative blog)'s board Homemade Gift Ideas on Pinterest.