I think you're going to LOVE these Free Printable Pantry Labels shared by Creative Contributor Marlynn from UrbanBlissLife.
Organizing your Pantry always seems to be on the list this time of year. Even my Party Pantry for party supplies needs a quick cleaning after the busy holiday season!
---
January is always a great time for a fresh start, right? We make resolutions/goals, we clean up, we organize and get ready to tackle the year ahead.
A well-organized pantry is one part of the house that makes such a big difference. I designed these free printable pantry labels when it was time to get my pantry back in order, and I am excited to share them here with you!
Free Printable Pantry Labels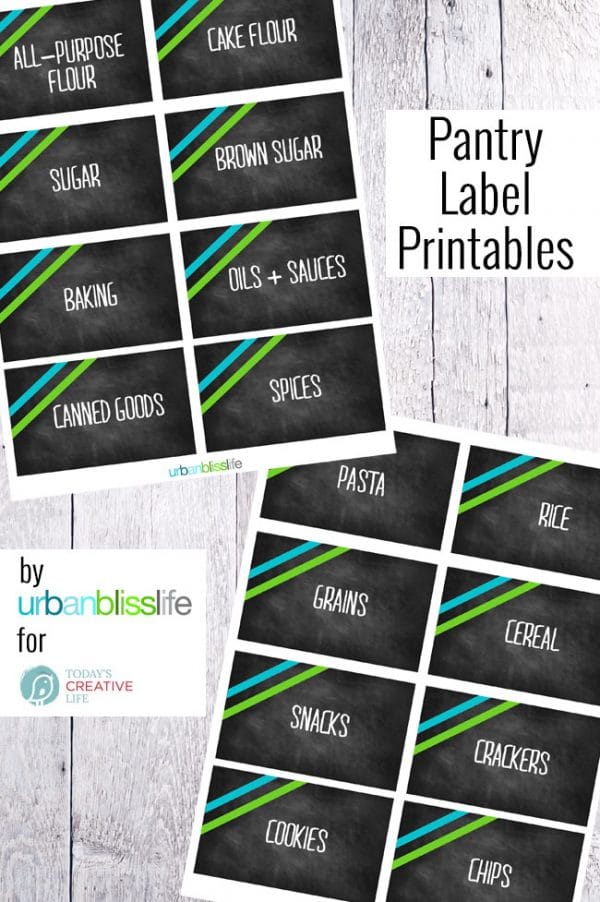 Whether you have a separate walk-in pantry, a closet pantry like Kim shared, or shelves within your kitchen that serve as an open pantry, these fun labels can help keep your kitchen goods organized all year long.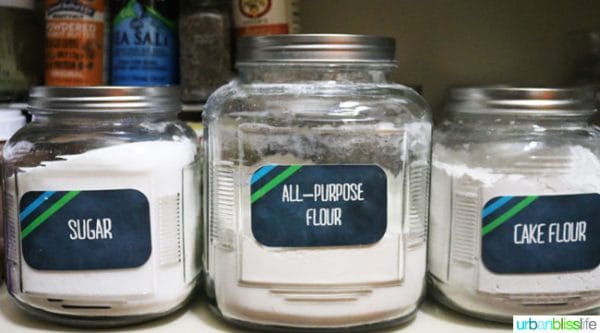 There are three 8.5″ x 11″ letter-size sheets of labels with each PDF download.
Two of the sheets have pre-determined categories already printed on the labels. I tried to stick with general items that most people might have in their pantries.
Here's a list of what is on the first two sheets of labels:
Cereal
Snacks
Cookies
Chips
Crackers
Oils + Sauces
Sugar
Brown Sugar

Pasta
Rice
Grains
Canned Goods
Baking
All-Purpose Flour
Cake Flour
Spices
For all of the other items you have that don't fit these labels, the third sheet is full of blank labels. You can use a silver Sharpie pen or a white chalkboard pen to write out your own organizing categories based on what you have in your particular pantry.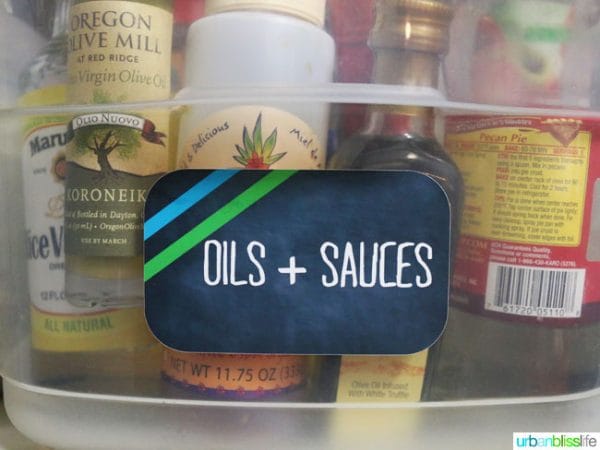 How to Print Pantry Labels
What you'll need:
Affiliate links for products listed are for your convenience only. This costs you nothing extra. If you happen to purchase anything as a result of clicking, TCL will receive a small percentage. Thank you for your support. This allows me to continue to offer you free content.
Corner Rounder paper punch
Download the free Pantry Label Printables PDF, and save it to your desktop.
Open the file (you can do so using free Adobe Acrobat software from Adobe.com) and load Full Sheet labels into your home printer.
Print onto the Full Sheet Labels. Cut around each label design, using a rounded corner punch if you'd like to get the same rounded corners shown in the photos above.
Stick onto your pantry organizing jars, bins, and more.
Click here to download the free Pantry Label Printables PDF file.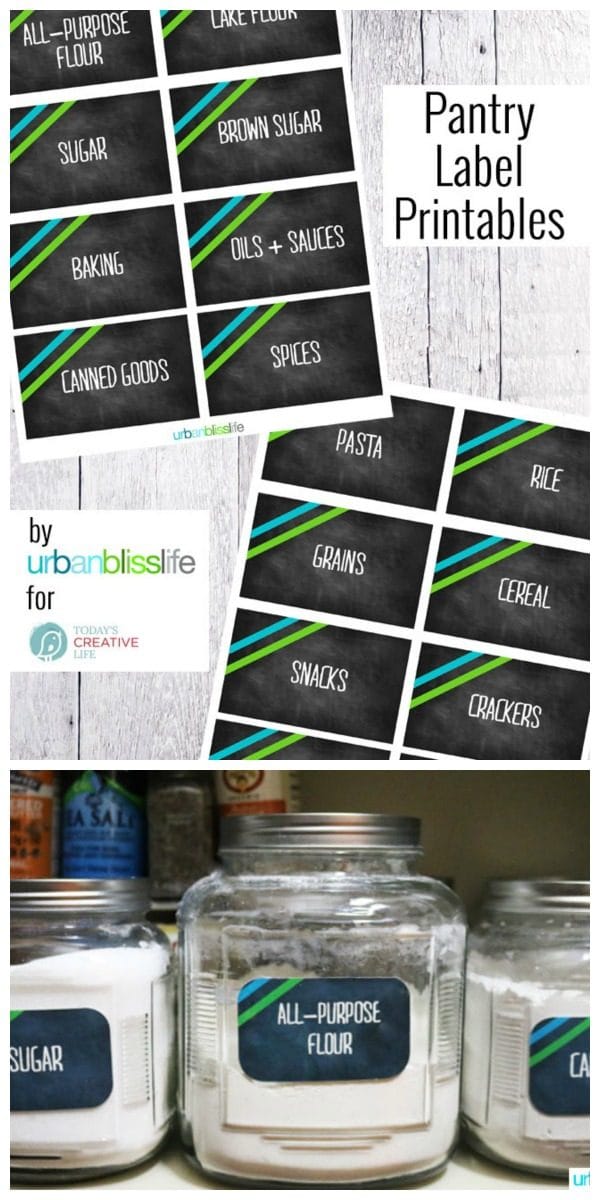 Hopefully, these pantry labels will help make it easier for you and your family to find what you are looking for when you need it! And, I just love how they help dress up and coordinate a part of the house that could easily get super messy and out of control otherwise. Happy organizing!
---
See Kim's Pantry – Tips for real homes with small pantries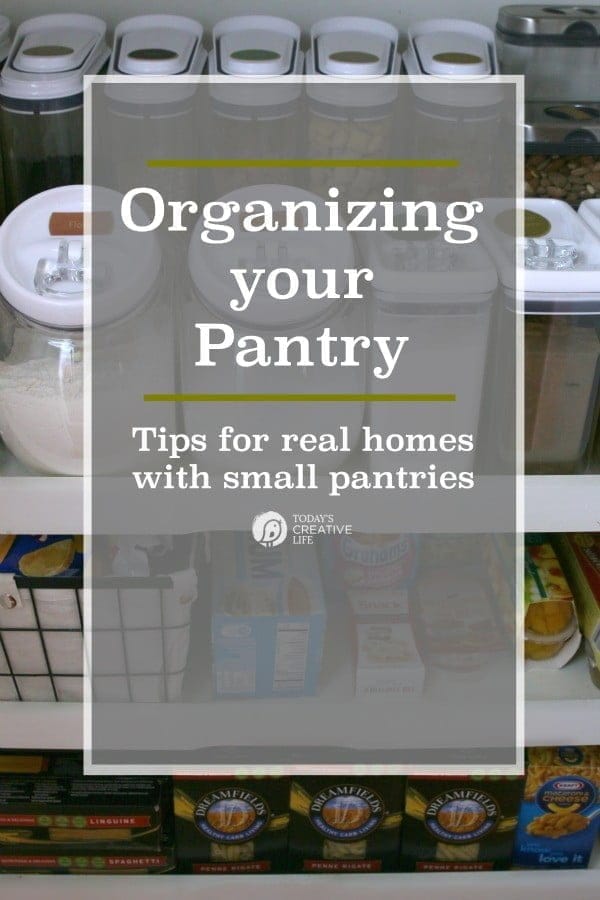 Organizing a Small Pantry
---
More Organizing Printables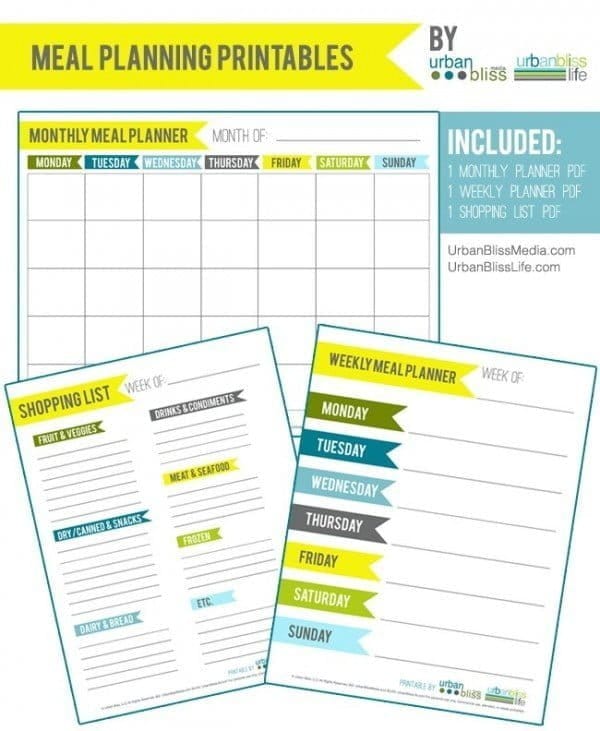 Meal Planner Printables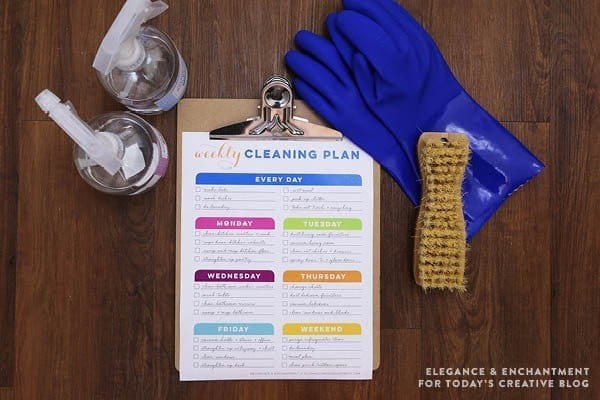 Weekly Cleaning Printable Schedule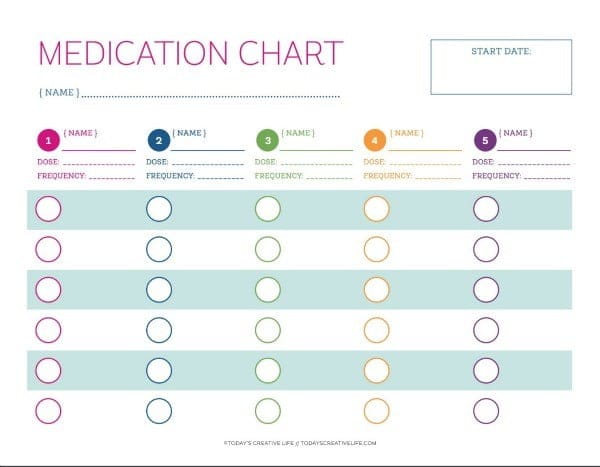 Printable Medication Log Tracker