We served a few finger foods for Super Bowl, one was the Tyson Any'tizers Honey BBQ Boneless wings.
Planning my 13 yr olds birthday party is when I realized that Tyson's would also be perfect. He turned 13 and had 12 boys over. I knew that they would require more than the typical pizza and I knew I needed something that didn't require silverware, because I knew they wouldn't use them anyway.
I threw a Modern Warfare themed party. 12 boys.It didn't take long for that bowl to be empty.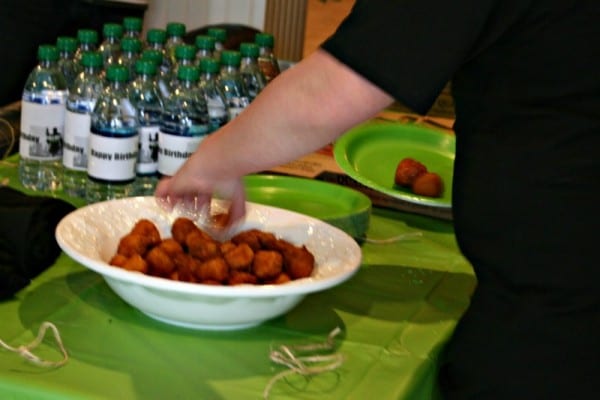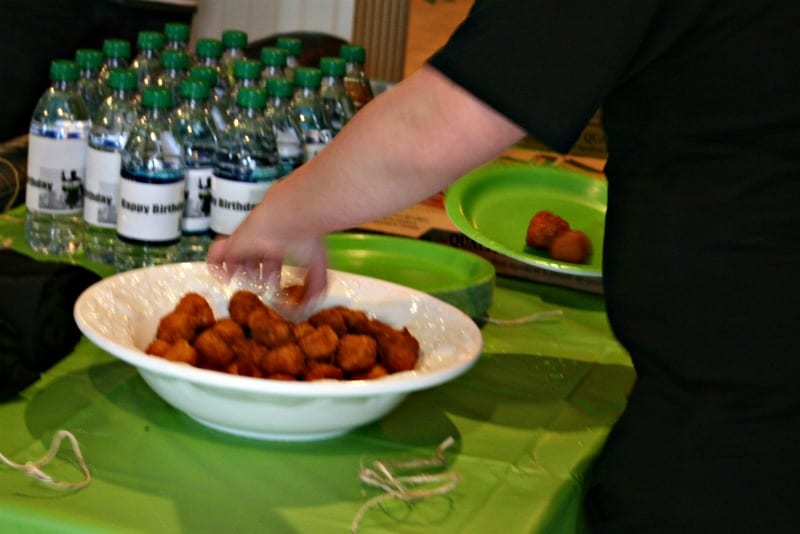 It was a HIT! I didn't even have to ask the boys to PRETTY PLEASE wear the shirts. They love them!
Of course it was because I told them they could have more Any'tizers! Amazing what boys will do for food!
Tell me what tips you have for hosting a successful party for friends and family for the Big Game and be entered to win a 42" LG flat Screen TV!
Tyson Any'tizers are a great snack that satisfies your kids on game day or any day!
This is a sponsored conversation written by me on behalf of Tyson Any'Tizers. The opinions expressed by me do not necessarily reflect the view of the Tyson Any'Tizers Brand. Official Sweepstakes Rules