Oh, the joys of stocking and decorating my son's first college apartment with all the essentials, and more! He will have his own bedroom & bathroom, so we are figuring out all the College Apartment Bathroom Essentials with a little help from Dri-Soft Plus bath towels.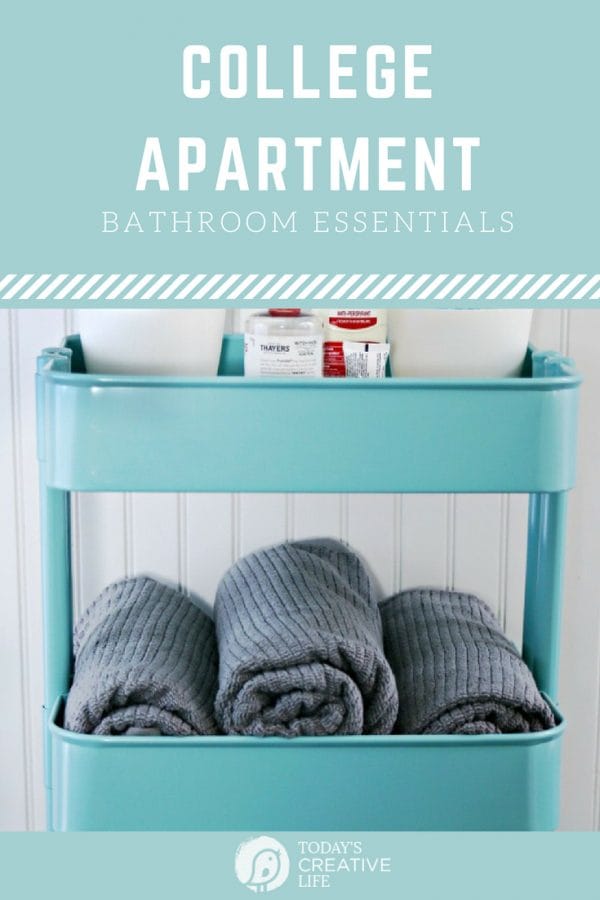 Because this will be a little different than sharing a bathroom with the entire floor of his dorm. Having his own bathroom is one of the things he's most excited about!
College Apartment Bathroom Essentials
Me? I'm all about decorating and supplying it with the comforts of home. The first thing I think of is fluffy soft towels that are good quality. I was happy to partner with Dri-Soft Bath Towels, knowing they would be perfect for college bathroom essentials.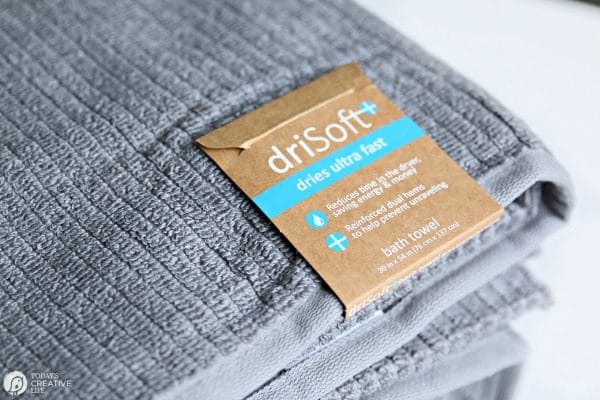 I wish I would have had these towels last year with their ability for ultra-fast drying. Dorm rooms especially (and his new windowless college bathroom) don't usually have great airflow. Combine that with our damp PNW weather and your towels can get musty fast.
My baby boy will not have musty towels. Not if this Momma can help it! I may be 5 hours away, but supplying him with the right stuff like these 100% cotton towels make me feel better!
They're available at Bed Bath & Beyond.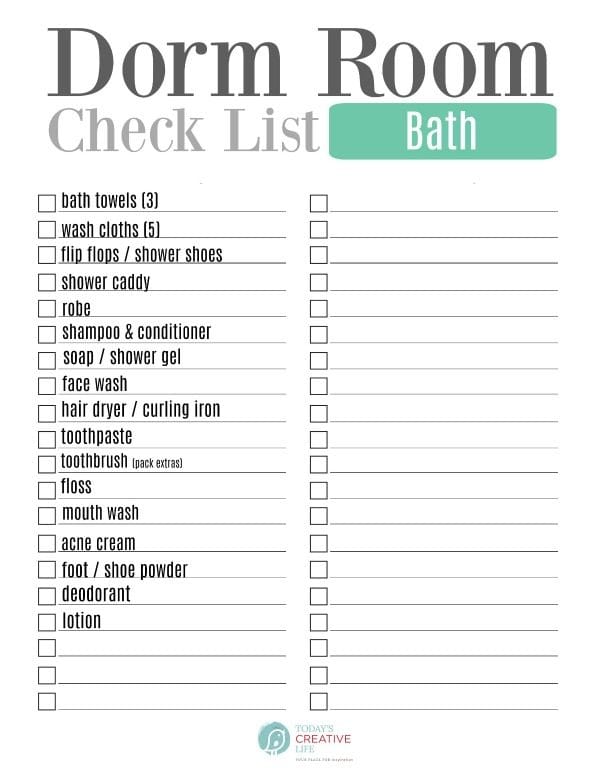 College apartment bathroom essentials for guys, I must admit is much easier. Much to our dismay, boys usually don't spend much time in the bathroom, unless they are showering or using the facilities. But, that doesn't stop me from making it the best college bathroom on campus!
I'm still using the free printable dorm room bathroom packing list I made last year for the basics, but I'll be adding these items.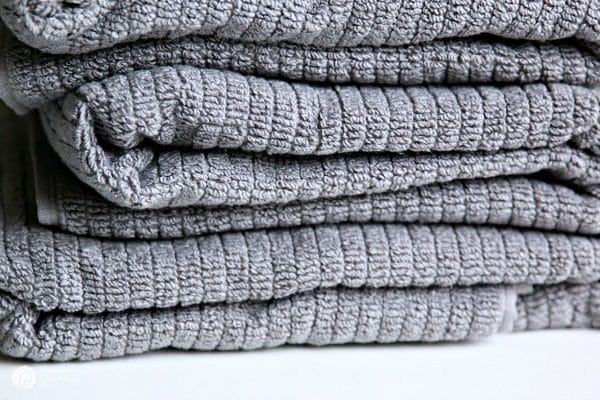 College Apartment Bathroom Packing List
Shower curtain
Bath Mat
Toothbrush holder
Easy Cleaning Supplies – Even though they aren't as eco-friendly, we are going with a lot of cleaning wipes and disposable toilet brushes. We may even drop one of those chlorine toilet tablets in the tank. These items will help because we all know the bathroom will not be cleaned once a week.
Decorative items – We are sticking with a masculine theme using grays and blues.
He may not think decorating his bathroom is important, but it is.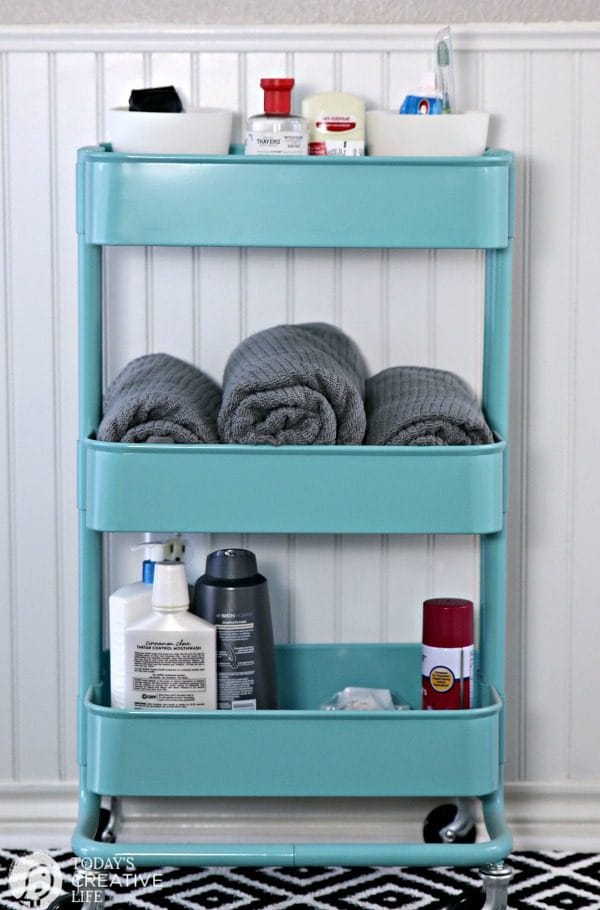 He will feel much more at home if his surroundings are homelike. And believe it or not, he will be more inclined to keep it tidy. Hopefully.
I can't believe my baby boy will be heading off for this sophomore year. I thought it would be easier, but it's still hard.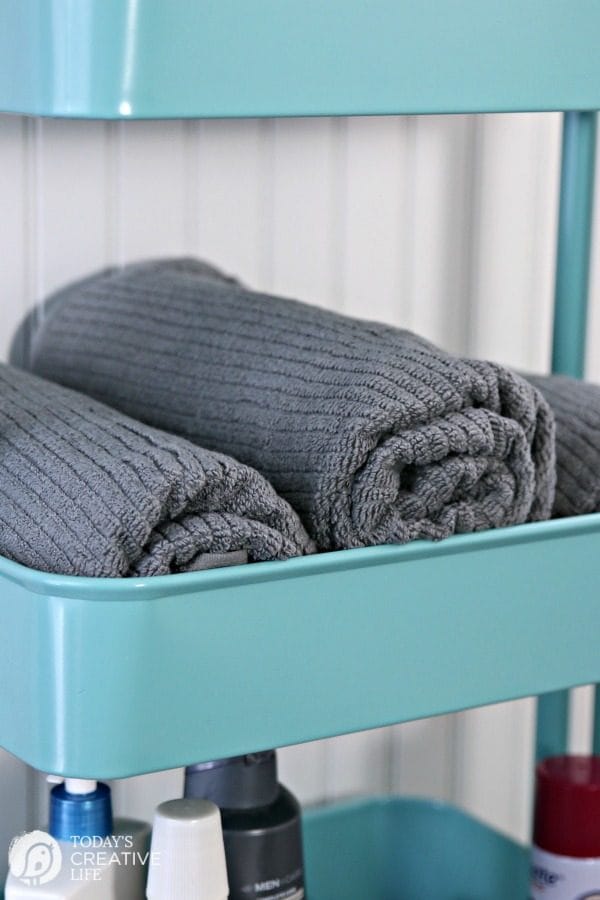 As necessary as it is, it's still hard for us moms to watch our children embark on new stages of life. It's never comfortable to loosen our grip.
I guess we're both learning how to navigate our future.
This is a sponsored post written by me on behalf of Dri-Soft Plus bath towel.