Mark your vegetables, herbs and flowers with homemade DIY Plant Markers made with polymer clay. This easy to make garden craft adds a bit of garden decor too!
You know how you think you'll remember what you plant, and then as they grow, you have no idea? That's why you should make your own plant identification labels and markers. This fun DIY craft is easy and so functional!
DIY Plant Markers for your Garden
Every year, I plant an herb garden and every year, I think I'll remember what they are. Then as they get bigger, I forget.
I mean, I can pick out the obvious ones, like basil, rosemary, mint… but when it comes to thyme, oregano, marjoram, I fail.
So a few years ago, I decided to try crafting with clay. It was so much easier than I thought it would be and there are so many possibilities. I kept it simple and just stamped plant names, but I could paint, carve a design or easily make other shapes. It also comes in a variety of colors, but I decided to stick with white.
I have since made the cutest and easiest Clay Holiday Ornaments that went perfectly with my dried garland of oranges. It was my take on a Scandinavian farmhouse look for the holidays.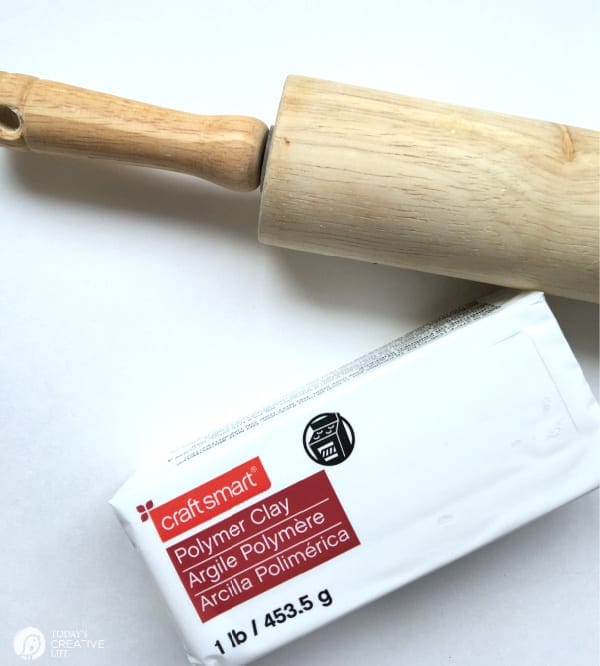 How to Make Stamped Plant Labels
You'll need:
Polymer clay
Rolling Pin
Something to slice with
Alphabet stamps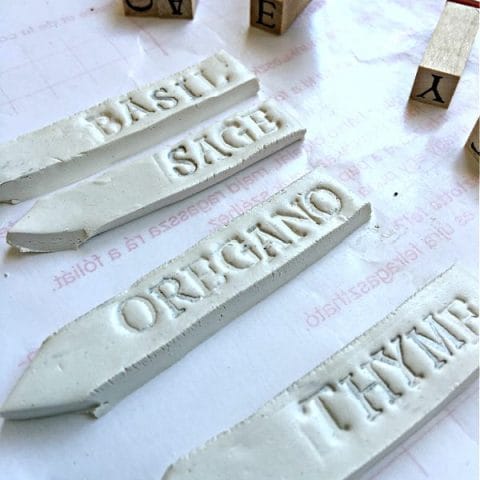 DIY Plant Markers Tutorial
Yield: several
Prep Time: 5 minutes
Active Time: 30 minutes
Additional Time: 20 minutes
Total Time: 55 minutes
Difficulty: Easy
Estimated Cost: $10
Easy to make plant markers and labels.
Materials
Tools
Instructions
Break off a chuck of clay and work it a bit with your hands. This will warm it up and make it easier to roll.
Roll out to desired thickness.
Slice into strips, and then in half for your desired size.
Stamp
Bake, following the instructions on the clay package.
Let cool and enjoy.
Notes
If you want your lettering to be darker, simply take a marker and fill in the letters.
Recommended Products
As an Amazon Associate and member of other affiliate programs, I earn from qualifying purchases.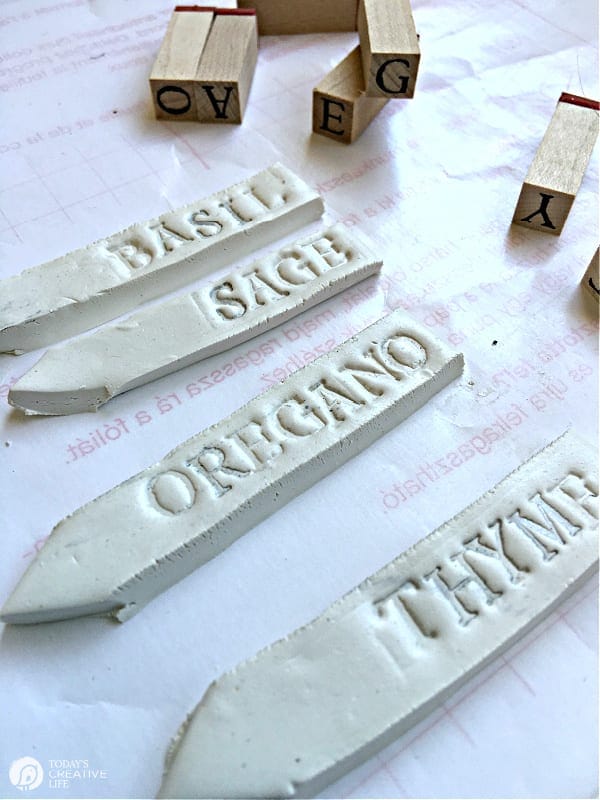 What Can You Use for Plant Markers
If you don't have the supplies for this particular craft, you can use many other items to label your plants. You can make them as creative as you'd like, but it doesn't need to be fancy…. just functional.
Mark these regular household items with a sharpie for a quick way to make garden markers.
Popsicle sticks
Old silverware marked with a sharpie or use metal stamps. See how to use metal stamps here.
Painted Rocks
Bamboo skewers
Broken Bits from terracotta pots.
Corks on a stick.
Clothespins clipped to a twig.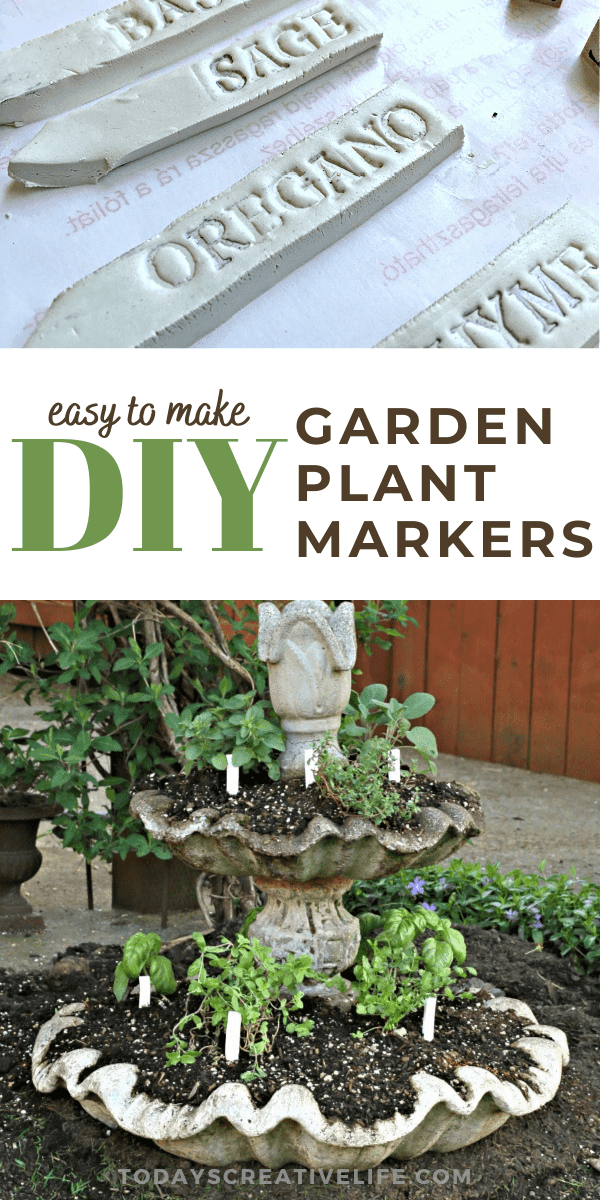 Homemade DIY Garden Markers
Inspiration for making your own markers for your garden plants.
Photo Credit: craftsbyamanda.com
Photo Credit: www.dishinanddishes.com
Photo Credit: www.chatfieldcourt.com
Photo Credit: inmyownstyle.com
Photo Credit: thecrazycraftlady.com
Photo Credit: www.onehundreddollarsamonth.com
Photo Credit: thethingswellmake.com
Photo Credit: www.hometalk.com