I've made different variations of this Toasted Almond Pecan Peanut Butter Granola so many times. Use a different nut butter or nuts and you've created another flavorful granola.
One of my healthy habits and old standbys for a quick and easy, protein-rich breakfast that I can eat on the go or at my desk (or in my craft room) is mixing my homemade granola with one of the FAGE (pronounced Fa-yeh) Total Split Cups.
Toasted Almond Pecan Peanut Butter Granola
This homemade granola recipe is a favorite with my son and husband. I started making it a few years ago so my husband would stop buying a cheap boxed brand that was full of ingredients I couldn't pronounce.
Who knew granola was SO easy to make, but do keep an eye on it because you can over toast it quickly. If you watched my Instagram Stories, then you probably saw how I burned a batch. Good thing it's quick to make! I had another batch ready to go in minutes! Print out the recipe below.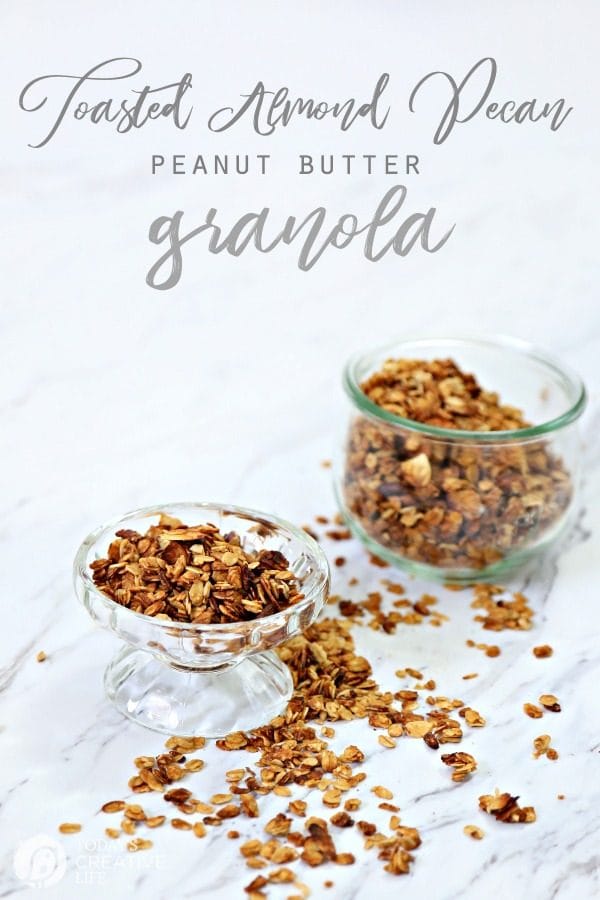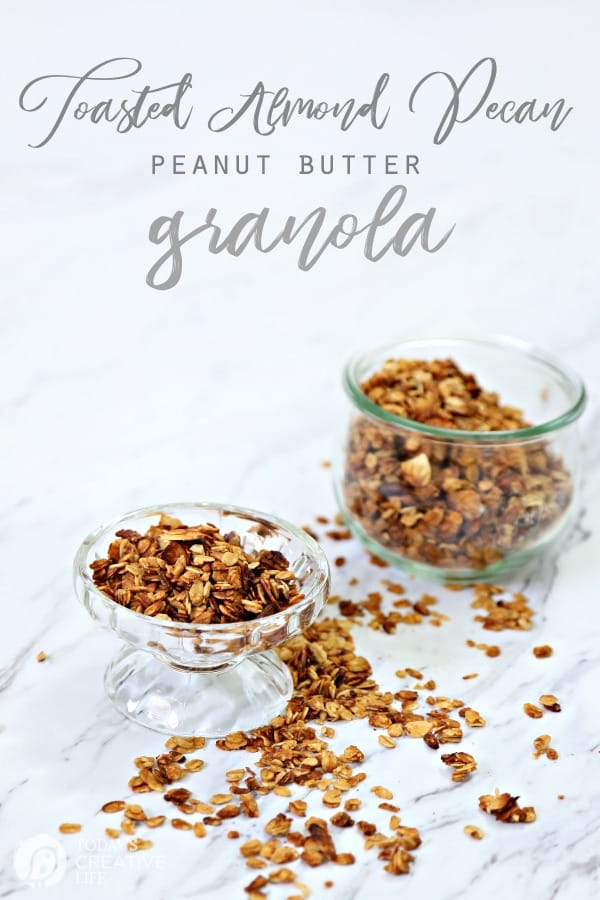 Eating healthier seems to always be a priority for most people, as it should be right?   [Read More…]