I prefer budget-friendly do-it-yourself projects for decorating my home. Sugru Moldable Glue by tesa came in handy for making 2 new DIY Rustic Decor projects I had brewing in my mind. I made a rustic wood tray with feet and glass cloche with a wood knob which looks amazing styled together on my kitchen island.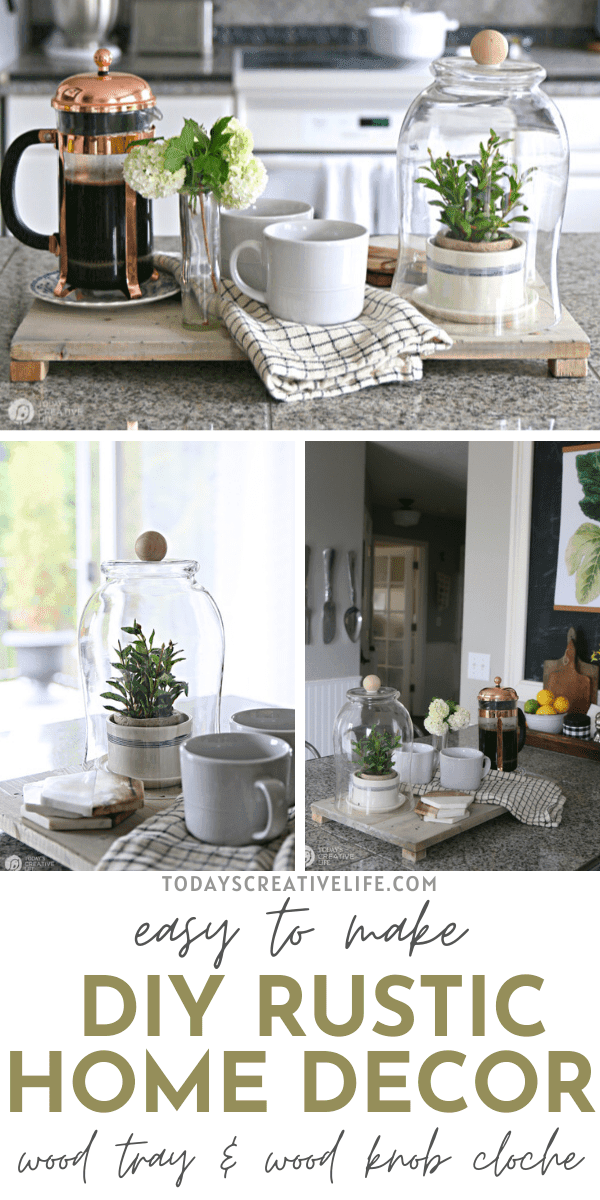 DIY Rustic Decor with Sugru
Sugru is a moldable glue that comes in 10 different colors that you can mix to create any shade needed. I thought I'd try using it to make a footed wood tray and another DIY cloche I'd been thinking about.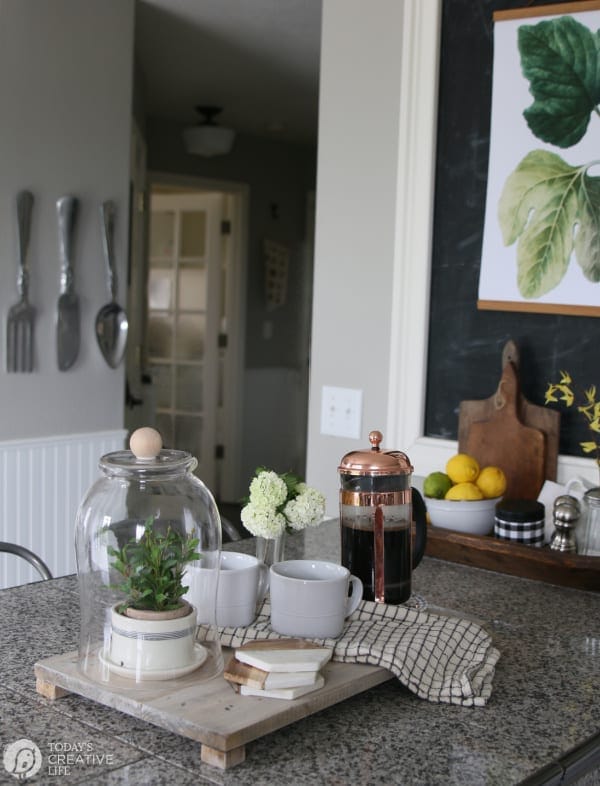 I loved that it is odorless and can be used on so many different surfaces for so many different needs.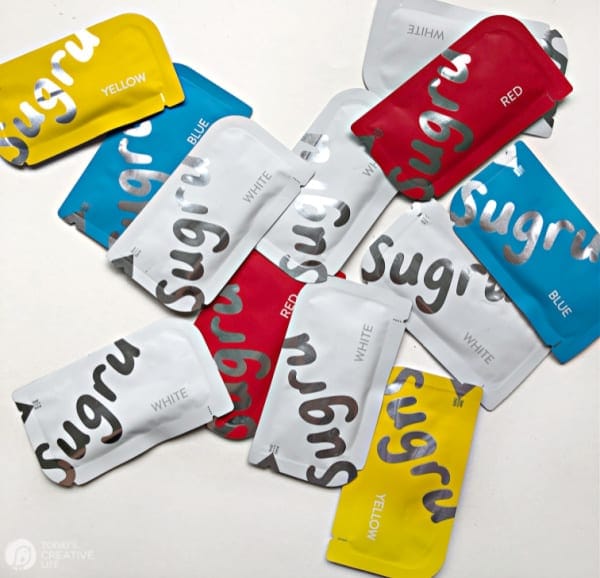 I think my next project with this stuff will be creating little hooks for my garden tools in our potting area. When you start looking around the Sugru website, you quickly realize all the things you can do, create or fix!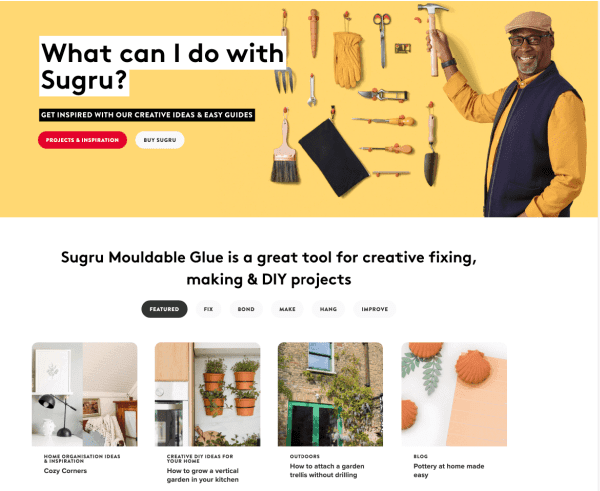 They have a FANTASTIC YouTube channel!
Sign up for the Sugru newsletter here and enjoy 10% off any of their fantastic repair products for your home, garden, and clothes. Sign up HERE.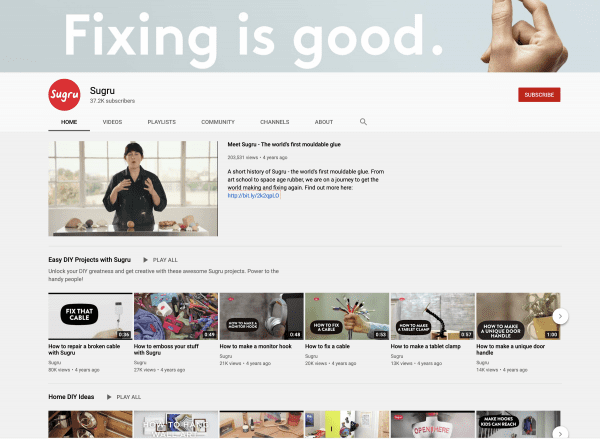 How to Make a Wood Tray for DIY Rustic Decor
Supplies Needed:
Wood Board cut to the size you want. I found mine at Lowes and they will cut it for you if needed.
Stain – I used a walnut stain and a whitewash stain over the top.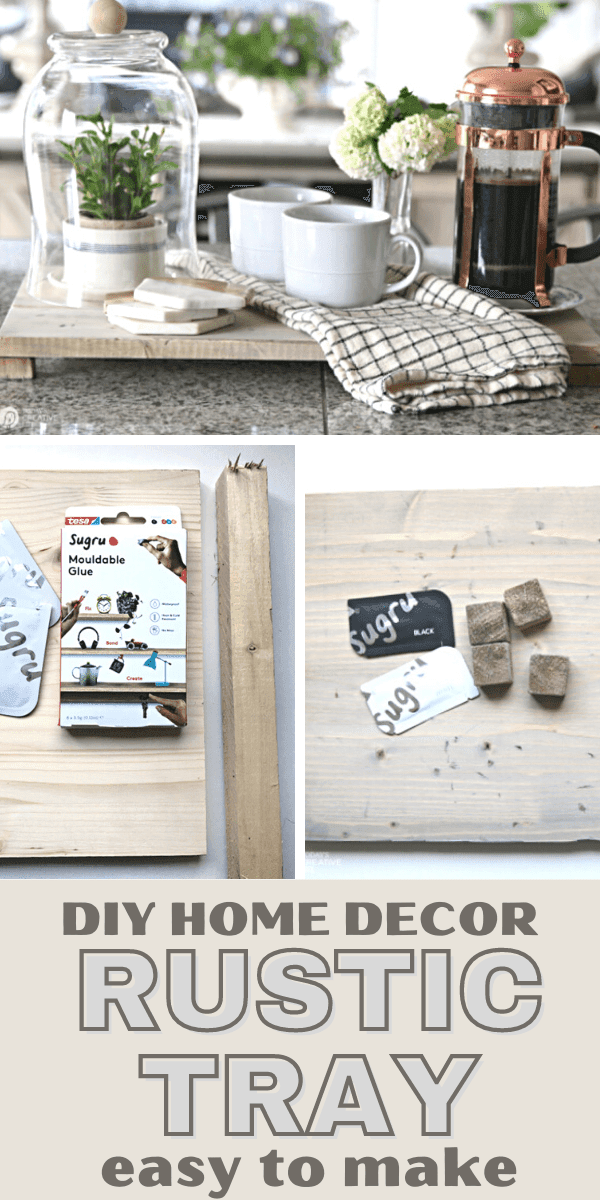 DIY Rustic Decor Glass Cloche
The second home decor DIY I made using Sugru was a glass cloche using a wood knob. I've made these before, but this shape and not with a wood top. I wanted a more rustic farmhouse look and I think I found it.
This home decor craft is one of the best-kept secrets and can be used in so many different ways when decorating. A cloche is a classic design element that can be used for years.
How to Make a Glass Cloche with a Wood Knob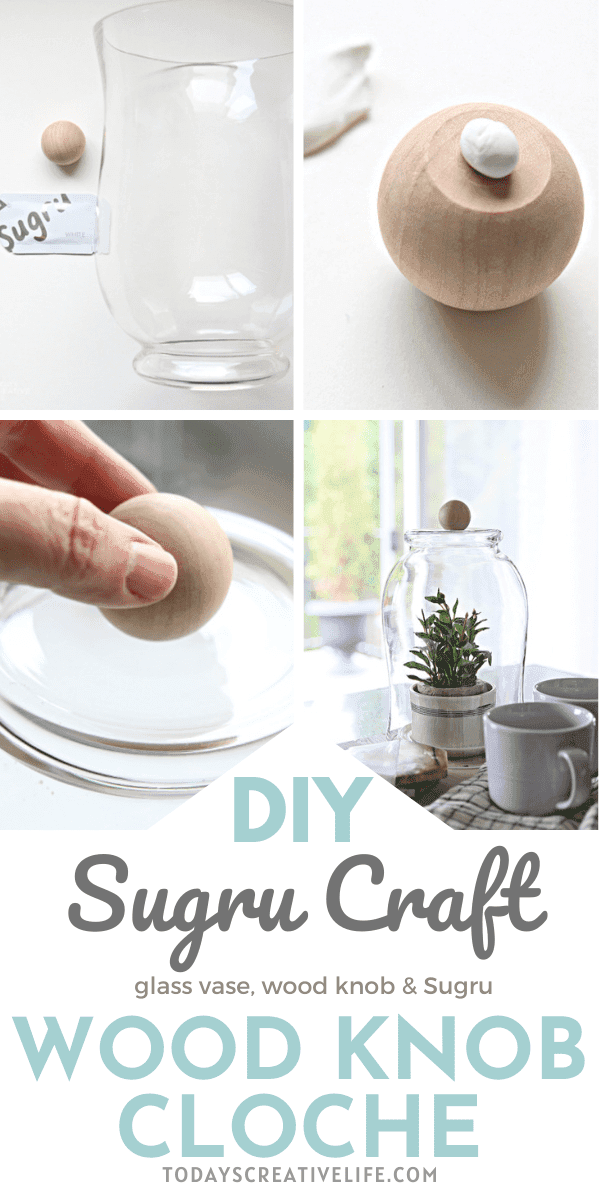 Supplies Needed:
Glass Vase or Jar
Wood Cabinet pulls
Sugru – It's important to note that a 3.5g single-use pack of Sugru can hold up to 2kg, so make sure the weight of your jar or vase doesn't exceed the number of packs you intend to use.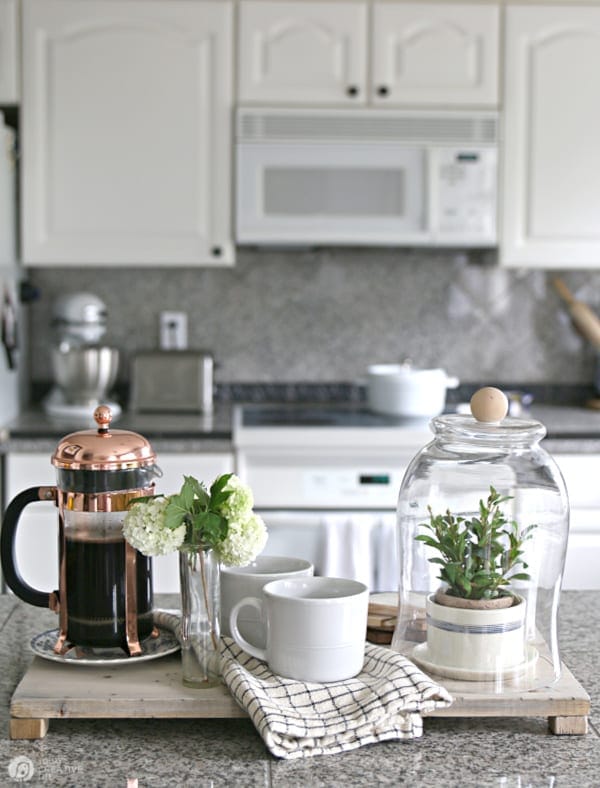 I'm using my new wood tray and glass cloche on my kitchen bar area for now, but there are so many places and ways I can create DIY rustic decor with these items.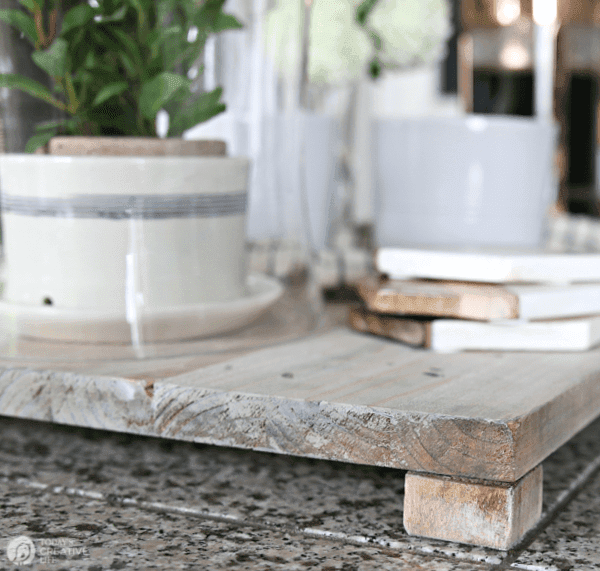 The Glass Cloches would be very helpful for spring seed planting and look stylish at the same time.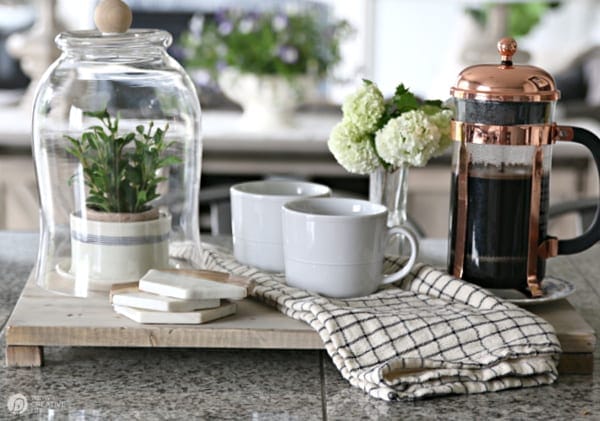 I can't wait to see you make these! Please tag me on Instagram!

The world's first multi-purpose mouldable glue that sets strong by turning into durable, flexible silicone rubber.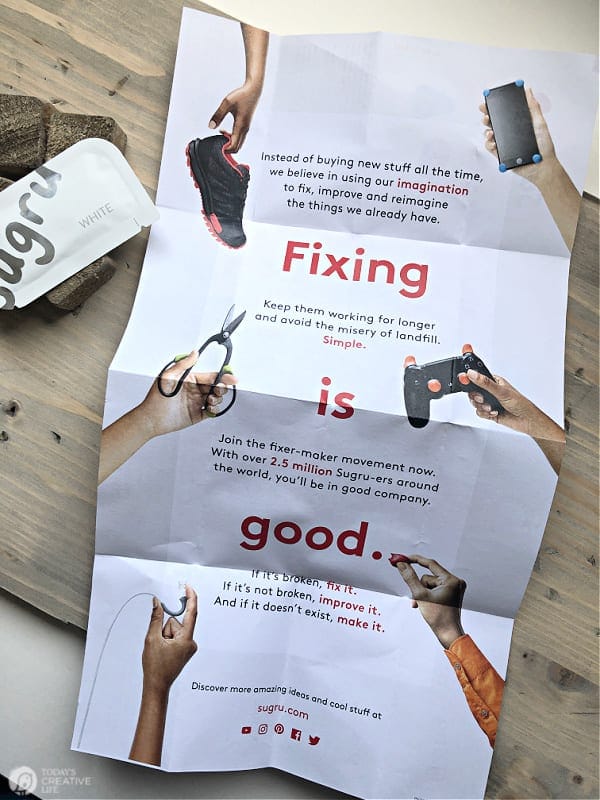 Their website is full of DIY projects, Fixes and Inspiration. This stuff truly is magic! I am putting some of the extra packets I have in our tool area and I'm definitely taking some up to the Lake property we acquired, there are always repairs that Sugru would come in handy for!
MULTI-MATERIAL – Sticks permanently to lots of materials like glass, ceramic, wood, metal, and plastics*.
SETS STRONG – Once set, it keeps its shape and stays stuck.
HEAT AND COLD RESISTANT – Stable at temperatures up to 180°C (356°F) and down to -40°C (-40°F).
WATERPROOF – As a silicone rubber, Sugru can be used for sealing applications indoors and out. Ensure surfaces are dry before use.
HOLDS UP TO 2KG/4.4LB – Once fully set**, a single-use pack can hold up to 600x its own weight.
DURABLE – Flexibility, combined with strong adhesion, ensures that your fixes don't become brittle or crack.
FLEXIBLE – The thickness of your fix will determine its ultimate flexibility—thinner layers deliver more flex.
SHOCK RESISTANT – Excellent dampening properties provide vibration resistance and shock protection.
ELECTRICALLY INSULATING – Like other silicones, it has good thermal and electrical insulation properties***.
WEATHERPROOF – Robust UV and rain/humidity resistance means it can withstand outdoor environments, with minimal fading after years in strong sunlight.
Sugru is easily removable with a sharp knife and dry tissue paper.
*Sugru does not bond to oily plastics like polypropylene, polyethylene, or Teflon™. **Depending on the thickness of the application, for load-bearing projects, allow up to 48 hours for Sugru to fully set. ***Be careful with electricity. Stick to small consumer electronics repairs, low current and below 24 volts.