I must be a glutton for punishment, because this featured blogger SEE KATE SEW is so talented with the sewing machine. (I don't sew) She has so many ideas of things to make with fabric. ……She is the queen at using fabric for crafts, decor and of course clothing.
Fabric Crafts
I stopped dead in my tracks and gazed in amazement at this USA map made from fabric scraps.  What a great way to use up scraps. She's put the perfect color & pattern combinations to give this a very stylish look. I want it.  She has a full tutorial on it.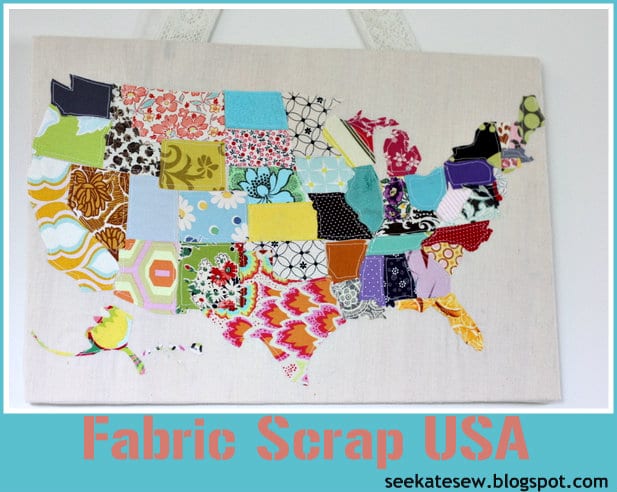 Fabric Project
This girl is not going to throw out any fabric scraps.  She's even lined her envelopes with fabric. Makes me almost want to write a real letter.  Almost. Very pretty.  (I could totally do this since there isn't sewing involved!)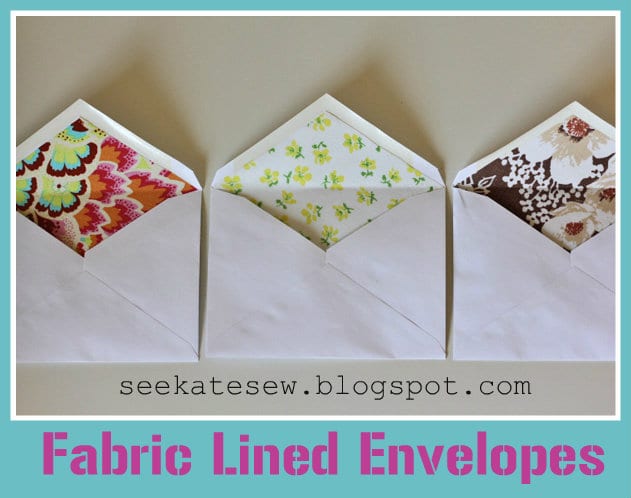 While we're speaking about sending letters, how about these adorable cards? She made these for Easter, but they could be for other times.  So girly, so pretty.  Perfect for a baby shower, wedding shower, ballet birthday party…….Cute!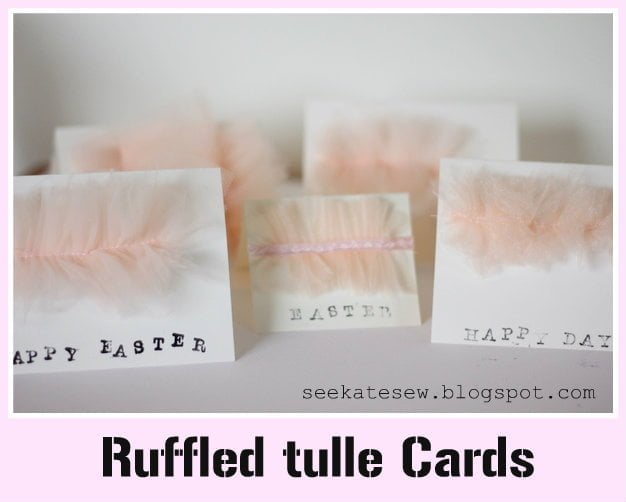 You know I'm all about a craft using fabric that doesn't actually use a sewing machine or needle and thread. I love fabric! Just not the sewing part. If it's fabric with mod podge, I'm all over it!  Adding fabric to this tissue box helps compliment your room.  It can either blend in or stand out.  It's up to you!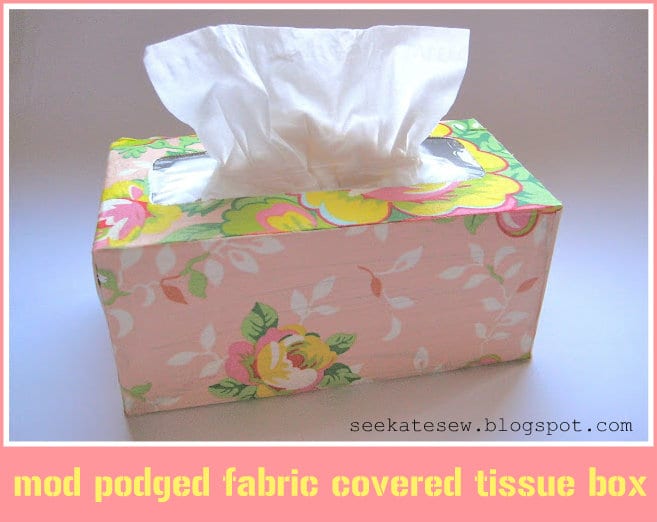 Her blog is full of all kinds of creative projects. They don't ALL have to do with fabric or sewing. She's got something for everyone.  Head on over and tell her how you found her!
**********************************