This DIY Lace Trim Tee is another easy Sewing Project!
Welcome to the TCB Summer Celebration series! Today I have Melissa from Polka Dot Chair guest posting for me! I featured her way back when and I was lucky enough to have met her in real life! She's just as lovely in person as on her blog! Enjoy as she teaches how to make this DIY Lace Trim Tee!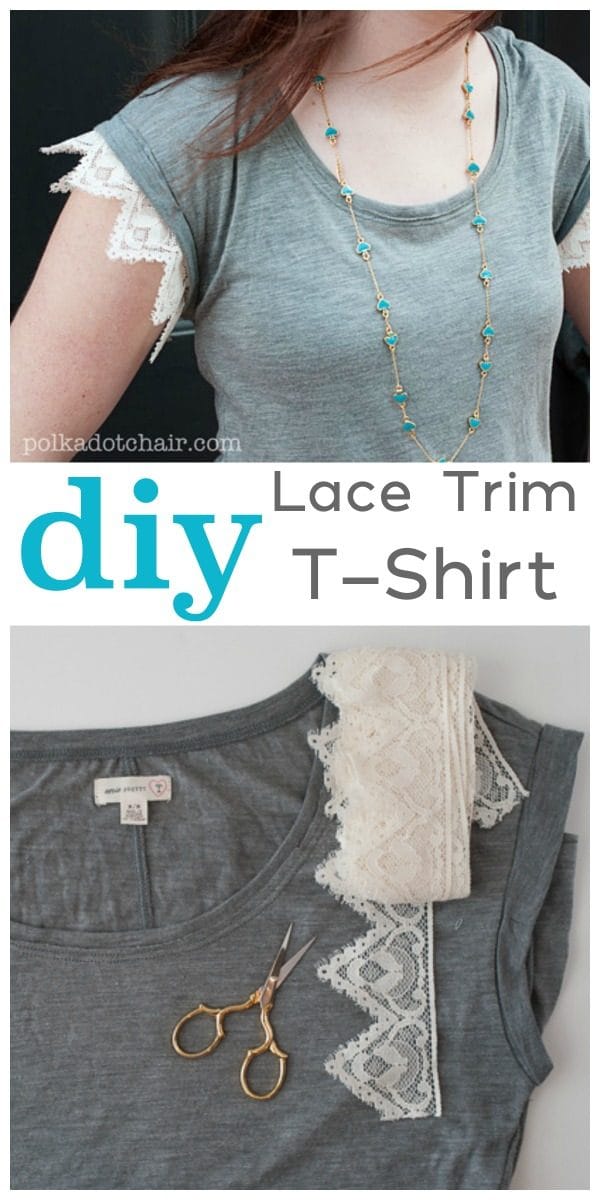 ---
DIY Lace Trim Tee Sewing Project
Hi Everyone!! My name is Melissa but most people just call me the Polka Dot Chair girl. I write a DIY lifestyle and sewing blog called the Polka Dot Chair (it's named after a chair in my sewing room in case you were wondering). I was so excited when Kim asked me to guest post today! I remember being featured on Today's Creative Blog a few years ago, it's still one of my "most exciting blog moments".
Today I'm going to show you how to make this super simple DIY Lace trim summer t-shirt.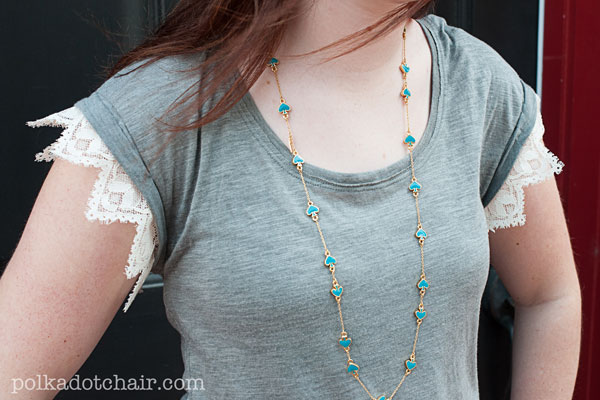 A few weeks ago my kids tagged along with me to NYC. While there I hit up a few shops one of them being a lace and trim shop! My oldest daughter helped me brainstorm a few summer projects. This was one of them.
Supplies:
To make the t-shirt you'll need:
Lace
T-shirt (preferably one with a rolled sleeve)
Needle and thread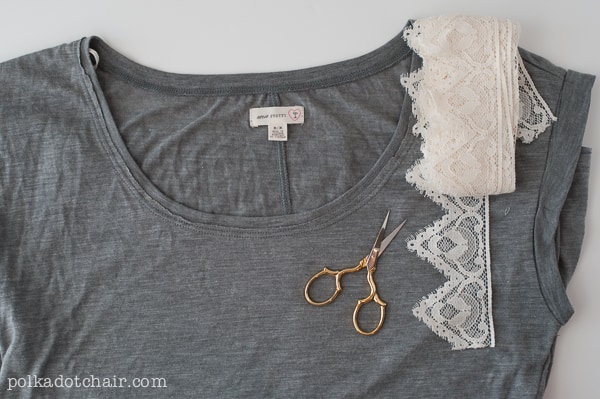 How to Make a DIY Lace Trim Tee
Begin by pinning the lace on the wrong side of the sleeve so that it pokes out. Since my t-shirt had a rolled sleeve I could hide the stitches in the layers. If yours doesn't you'll just have to make sure you only stitch through one layer of the t-shirt sleeve hem.
Make small stitches all along the top of the lace all the way around the sleeve. I stitched through the top row of lace detail. Double check your work as you go to make sure that your stitches don't show through to the front of the sleeve.
Keep stitching until you get back to where you started. Leave about 1/2" overlap of lace.
I hope you enjoyed today project! I'd love for you to come and say hello sometime! I've got HUNDREDS of free sewing tutorials over on my blog.
Thanks again for having me Kim!

---
More Sewing Projects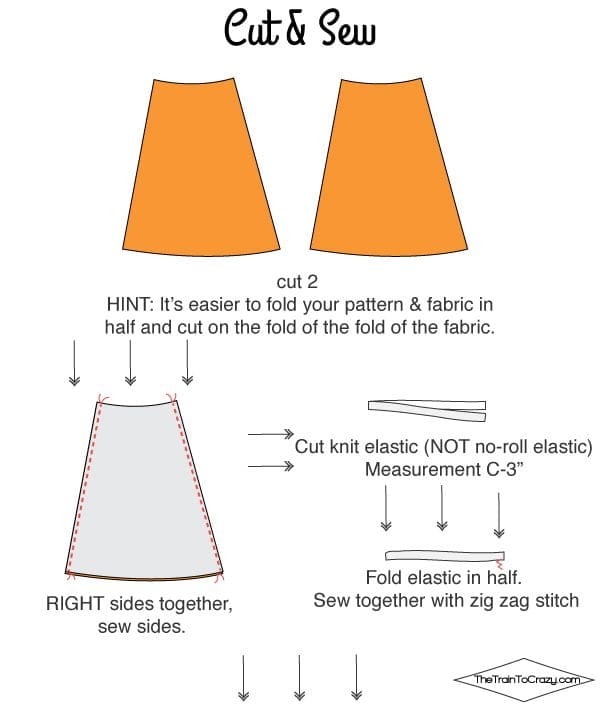 How to Make a Maxi Skirt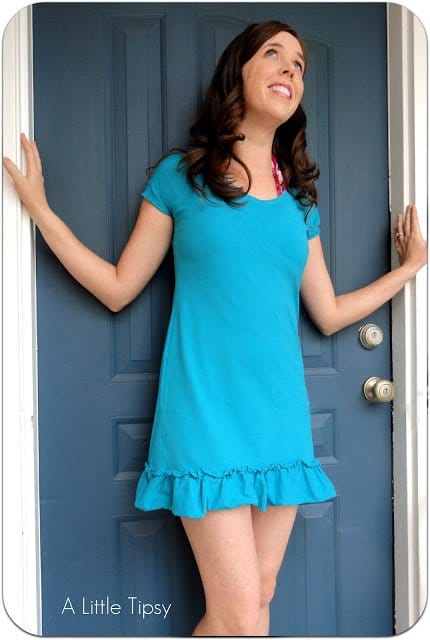 5XL T-Shirt to Swimsuit Coverup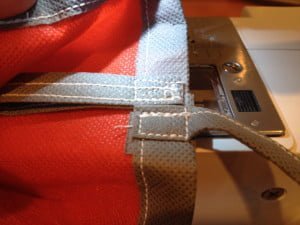 Easy Sew Water Bottle Sling