I love it when one of my guest posters shares sewing or embroidery like this Fireworks In The City Hoop Art! Since I don't sew or do embroidery, it's a nice treat for you all! This 4th of July fabric craft is a fun way to decorate and celebrate the holiday! Enjoy this fun tutorial!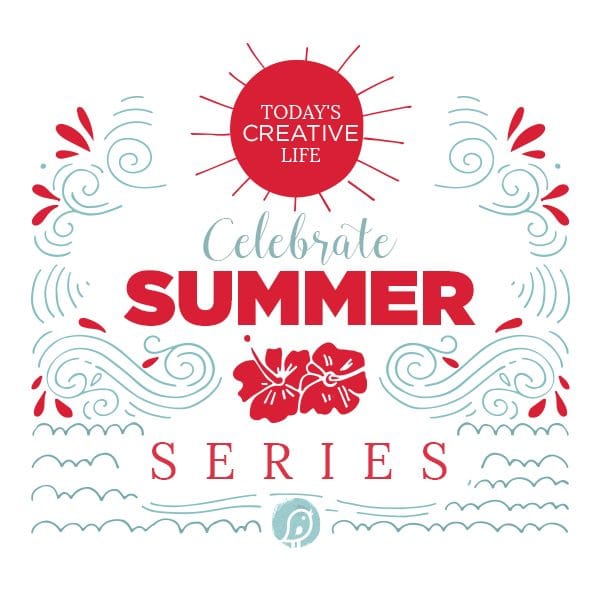 ---
Hi everyone! I'm Albion and I'm so excited to be here as part of Kim's Celebrate Summer Series! I blog at AlbionGould.com and enjoy sharing stitching, hoop art, and Cricut crafts. I've combined all three for this Fireworks in the City Hoop Art. I can't think about summer without fireworks coming to mind and stitching them is a lot of fun.
Fireworks In The City Hoop Art Embroidery
Supplies Needed:
Affiliate links for products listed are for your convenience only. This costs you nothing extra. If you happen to purchase anything as a result of clicking, TCL will receive a small percentage. Thank you for your support. This allows me to continue to offer you free content.
blue fabric
DMC thread in 310, 3848, 321, E3849, E168, E321
embroidery hoop (I used an 8″ hoop)
fun bias tape (I got mine from Bluebell Hill Crafts)
needle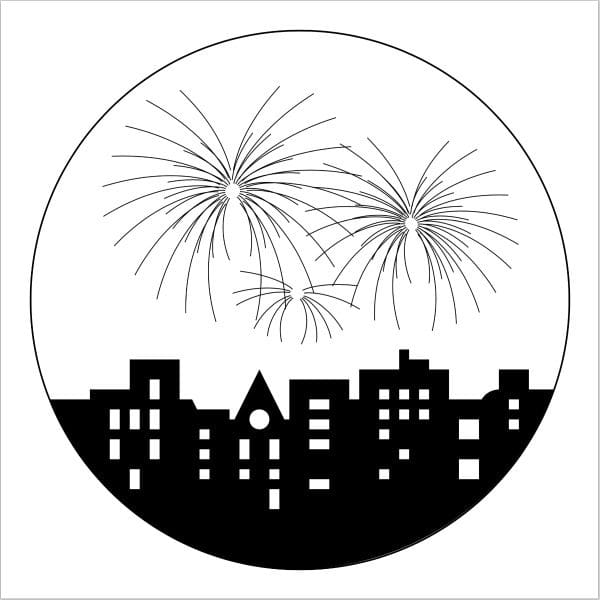 I uploaded the SVG to Design Space and used my Cricut Maker to draw the fireworks and cut out the city pieces. You can easily adjust the size of the images for a different sized hoop. If you don't have a Cricut Maker or don't want to do it that way, I included a PDF pattern that you can use as a template to cut out the pieces yourself and to transfer the fireworks. Whichever option works best for you! If you go the Cricut route, remember to mirror image the iron on. If this is your first time using the washable fabric pen, I have a quick tutorial with my Because I Said So Embroidery Hoop.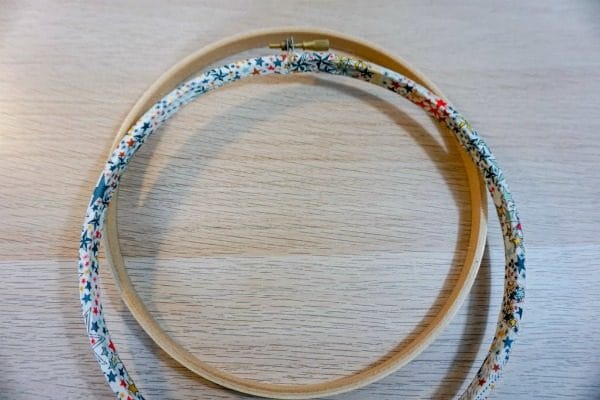 I'm a big fan of fun finishes for hoops and use fun bias tape a lot. It can be a bit messy to put on, but I think it's worth it. It's mostly a matter of Mod Podge and smoothing it out–I go into more detail on my Felt Bunny Spring Hoop.
Use two strands when you're stitching with the cotton floss. Do the larger bits of the two bigger fireworks. If you're having a difficult time seeing the lines on the darker fabric, try having a bright light shining directly on your work. The only stitch I used for the entire project was a basic back stitch.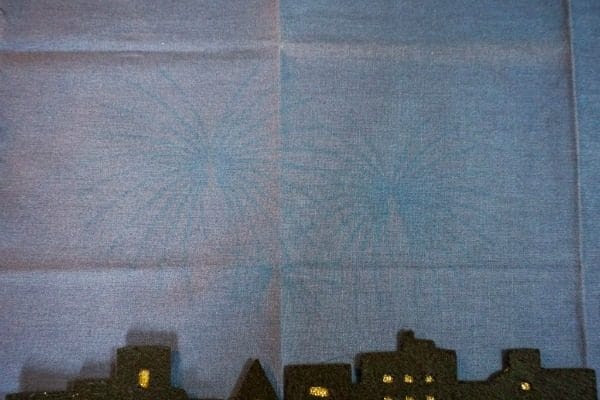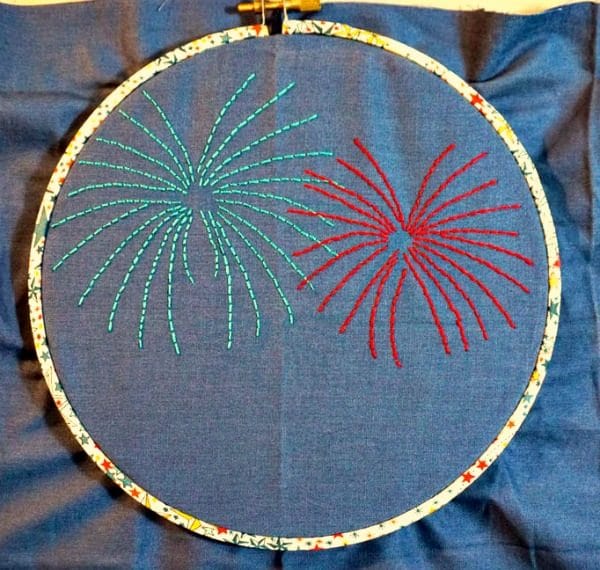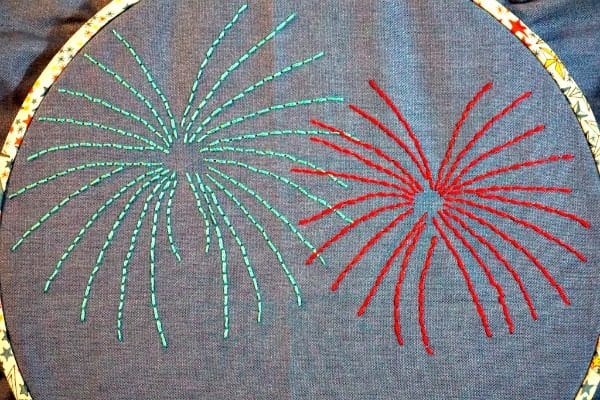 Add in the metallic floss using just a single strand. If you can no longer see the marked lines on the bigger fireworks, don't panic! Just stitch between what you've already done.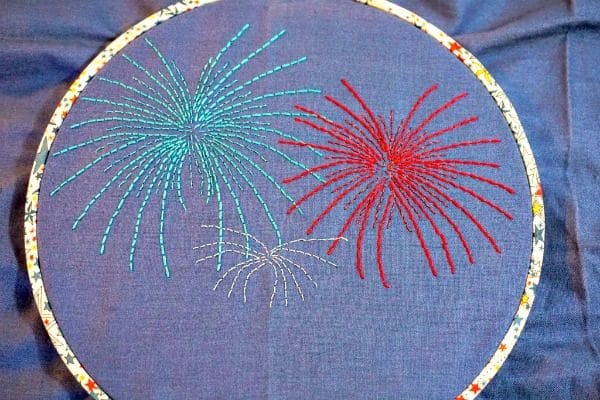 Take your fabric out of the hoop.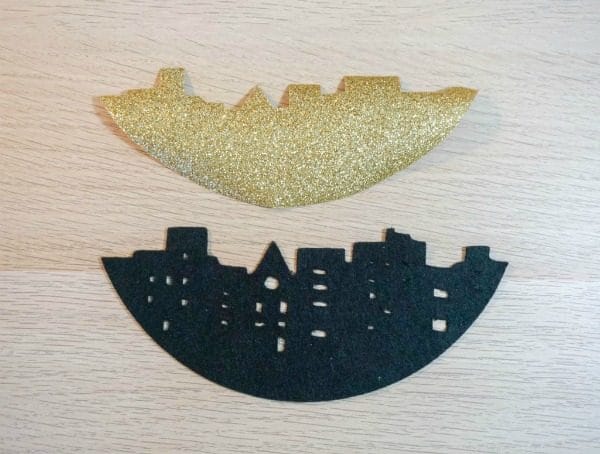 Using the line left by the hoop, position the iron-on and felt and then iron the iron-on.
Put the fabric back in the hoop and stitch on the felt.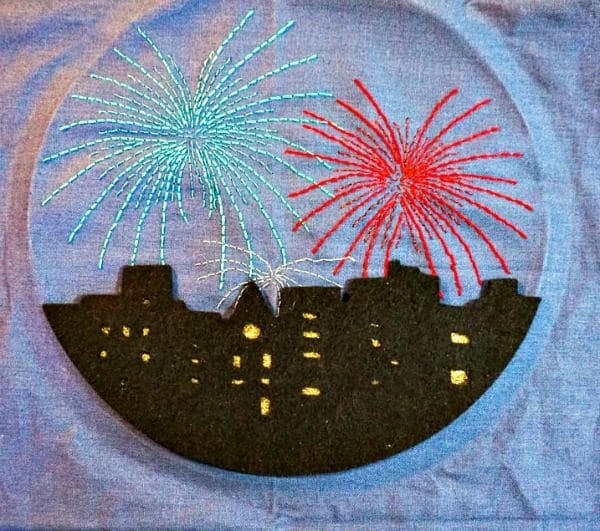 If you're tired of stitching at this point, you can easily use some glue to attach the felt. No judgment from me!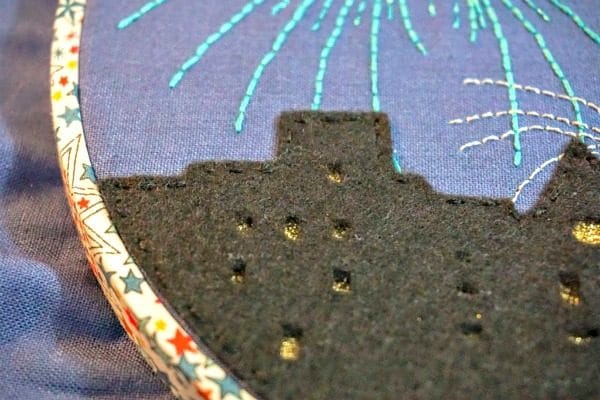 Finish your hoop in your favourite way–I'm a big fan of a piece of felt in the back.
I really enjoyed creating this Fireworks in the City Hoop Art for you! I really hope you've enjoyed it and I do hope you'll stop by my blog. Thanks for having me!
---
More DIY Crafts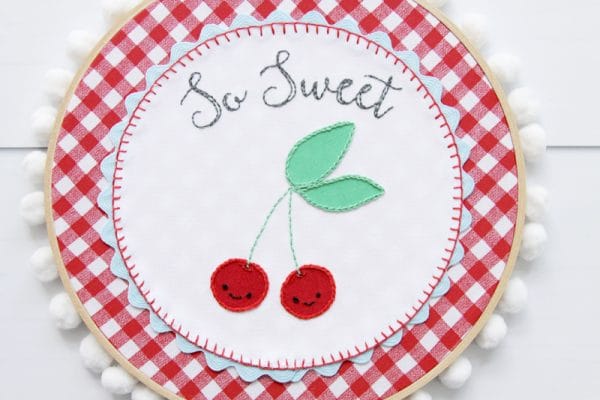 Embroidery Hoop Art Tutorial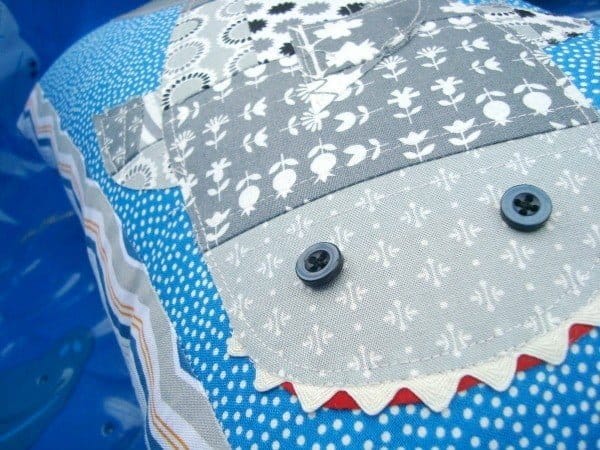 DIY Shark Pillow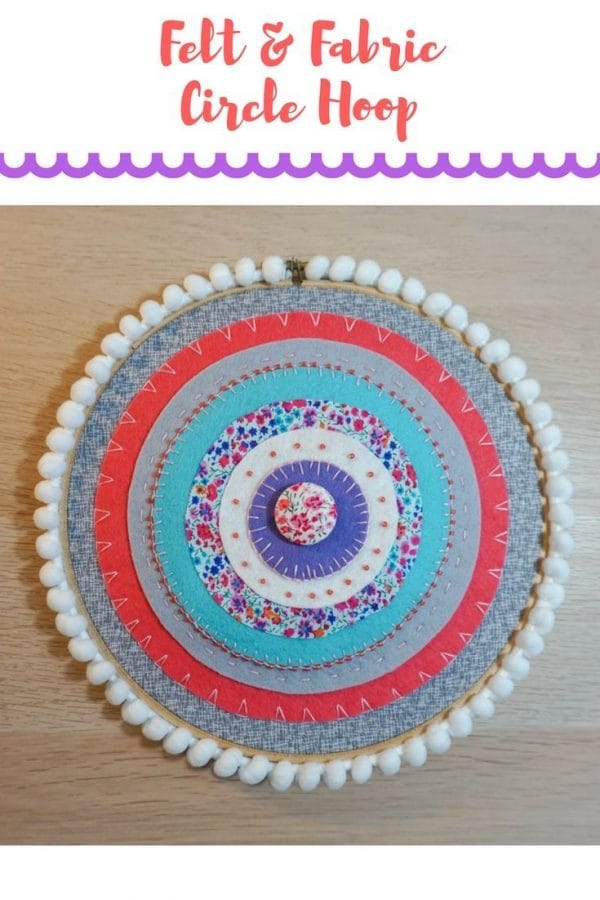 Fabric & Felt Circle Hoop