I know it's almost the end of January, but if you're like me, you're just now getting around to those new years resolutions! This Free Printable Fitness and Wellness Planner will keep you on track all year. Keeping a food journal and a workout log is proven to help you reach your goals. See my post on how to make a home gym too!
I'm teaming up with the Dreamfields #HeathlyHacks again to bring you ways to lead a healthier life. Remember my Stove Top Creamy Italian Penne Rigate? You'll also want to enter for a chance to win many of the prizes they are offering. Read more below.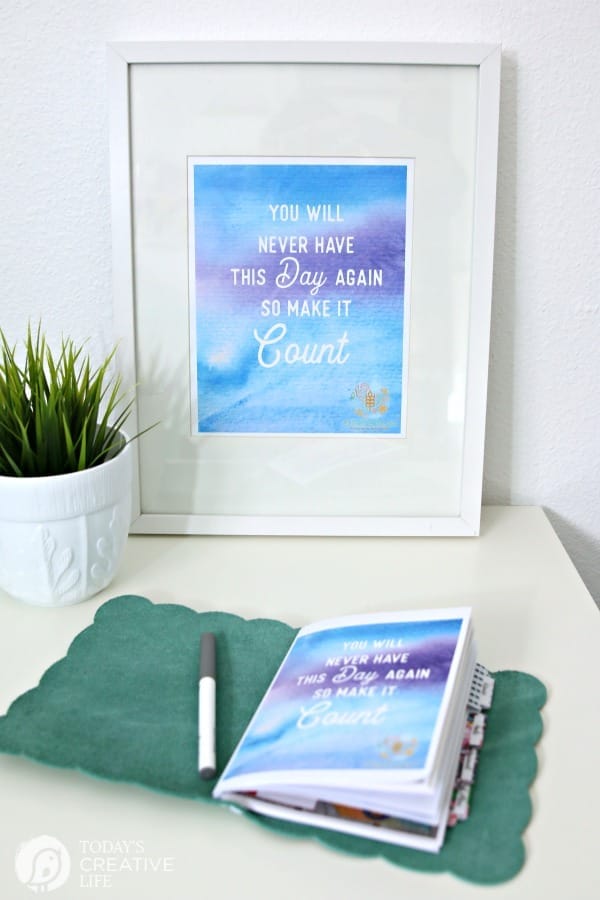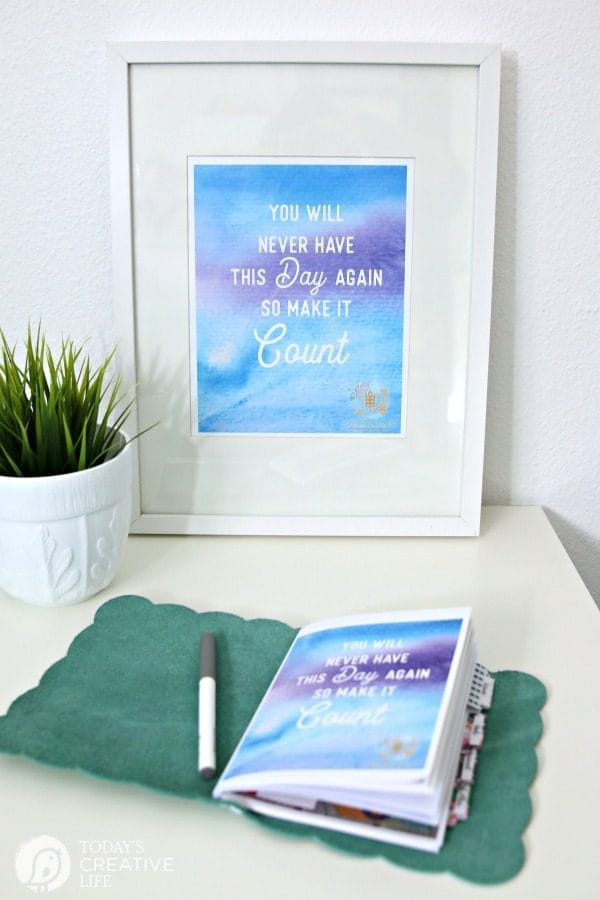 Free Printable Fitness and Wellness Planner
It's got 8 printable pages for all the accountability trackers we need:
Menu Planner
Grocery Shopping list
Water Tracker
Measurement Tracker
Workout Tracker
Goal Setting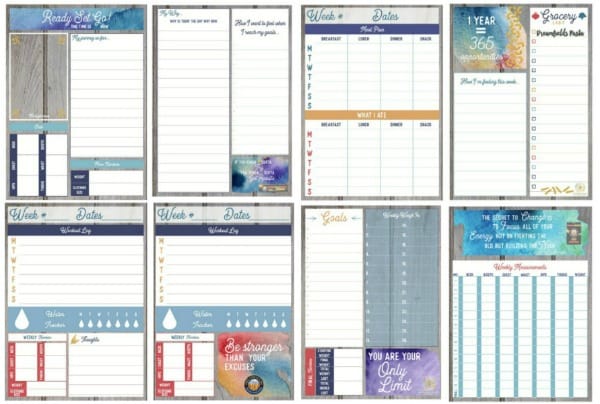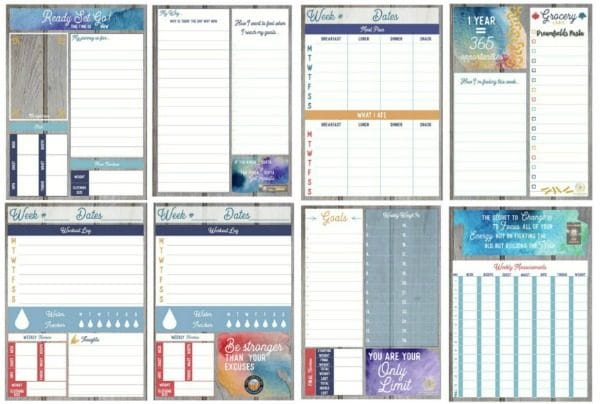 This free printable fitness and wellness planner will help you build healthier habits and accountability all year long while you track your progress.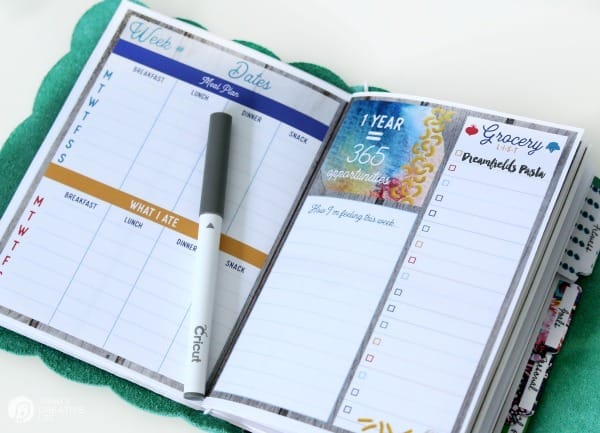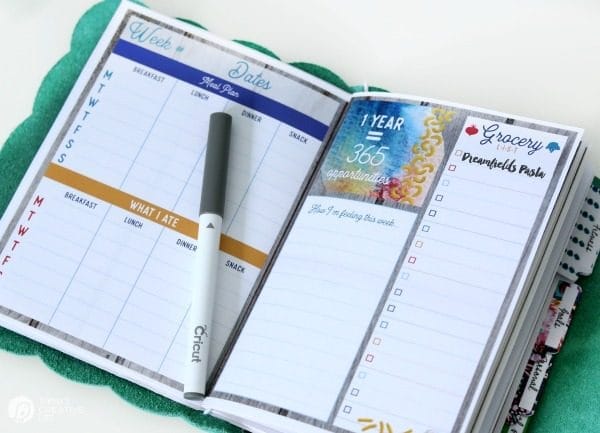 It even has motivational messages throughout to keep you focused!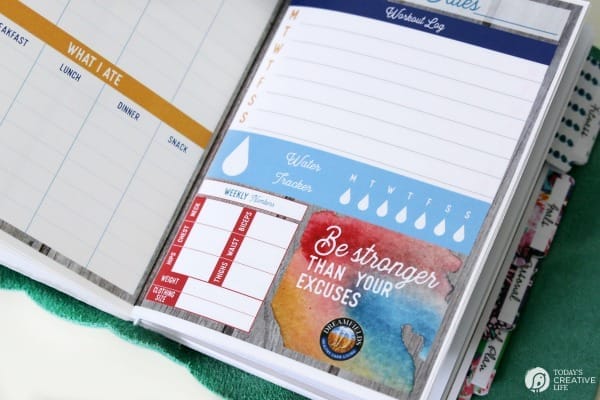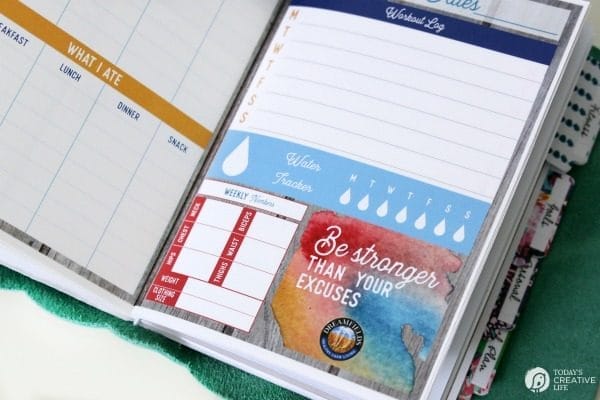 How To Print your FREE Printable Fitness and Wellness Planner
It comes in two sizes. Download both or just the one that works for you.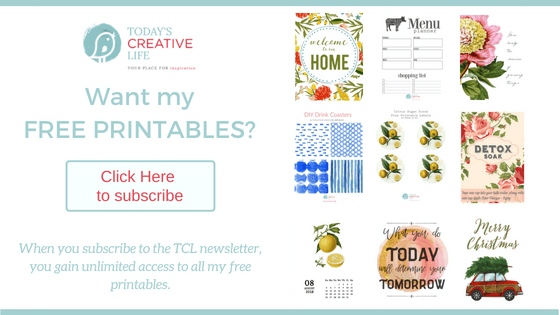 Click to download the size you need.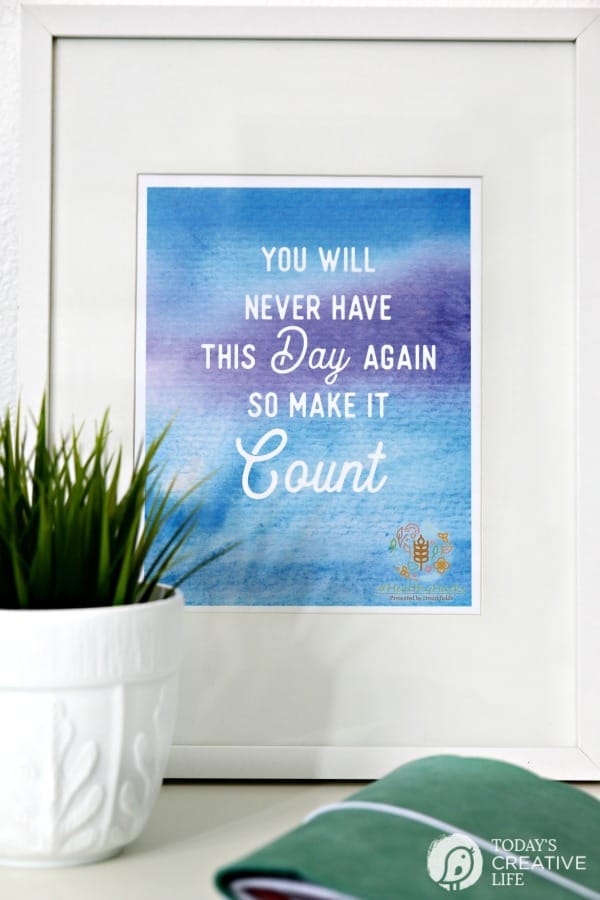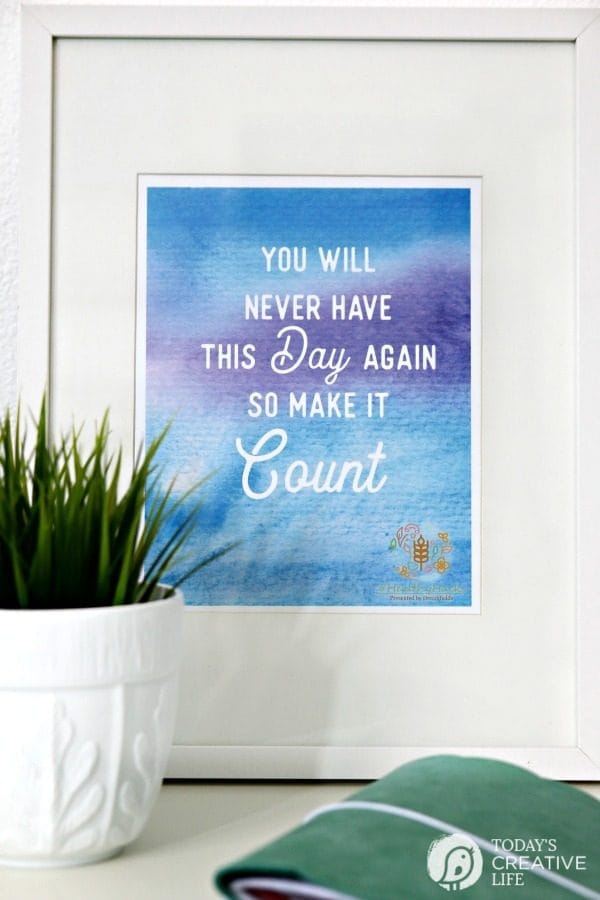 Each one comes with a printable Inspirational "poster". Frame it, put it on your fridge or maybe hang it on a clipboard.
Supplies Needed:
Premium Paper – You want a higher quality if possible. Something between a 28- 32 weight. This creates a nice surface for writing and colorful pages. It's great for printing back to back.
Tabs – These are optional, but make it easier to organize your planner by category.
All 8 pages will track your workouts, menu, progress, goals, water for one week.
Printing all 8 pages is for week one.
You'll only need pages 1 & 2 and 7 & 8 every 3 months.
You can print your pages 3, 4, 5 & 6 back to back if wanted. To do this, you print one side, add your paper back into your printer and print the next page.
The Travelers B6 Planners are really popular right now. I love how you can just slip your printables under the elastic cord, making it easy to add to your notebook. Printing this size will take some paper trimming and feel free to organize your pages in whatever order works for you.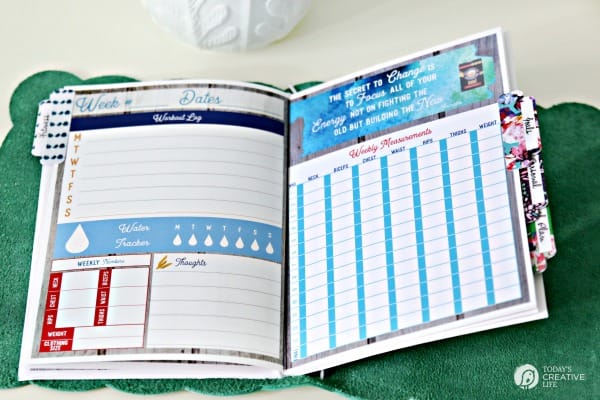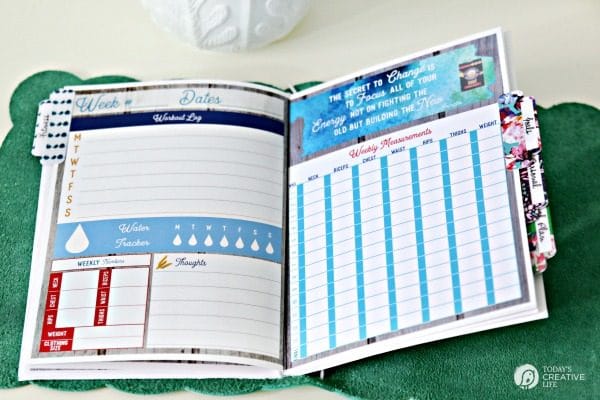 The Weekly Measurements page is designed to track your progress for 12 weeks. This page and the page for your photo are examples of the sheets you only need to print every 12 weeks or so. Unless you want weekly photos of yourself, then you go!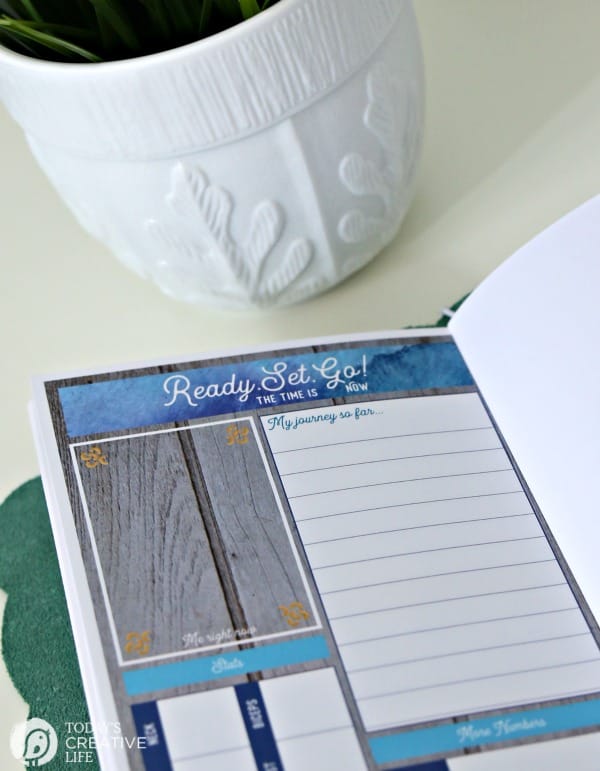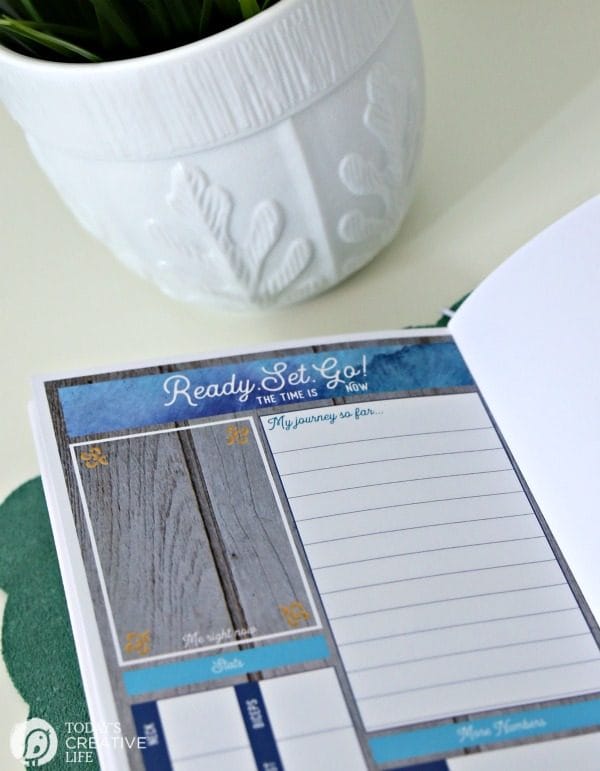 There are motivational and inspirational quotes scattered throughout the wellness journal as well as reminders of my favorite pasta.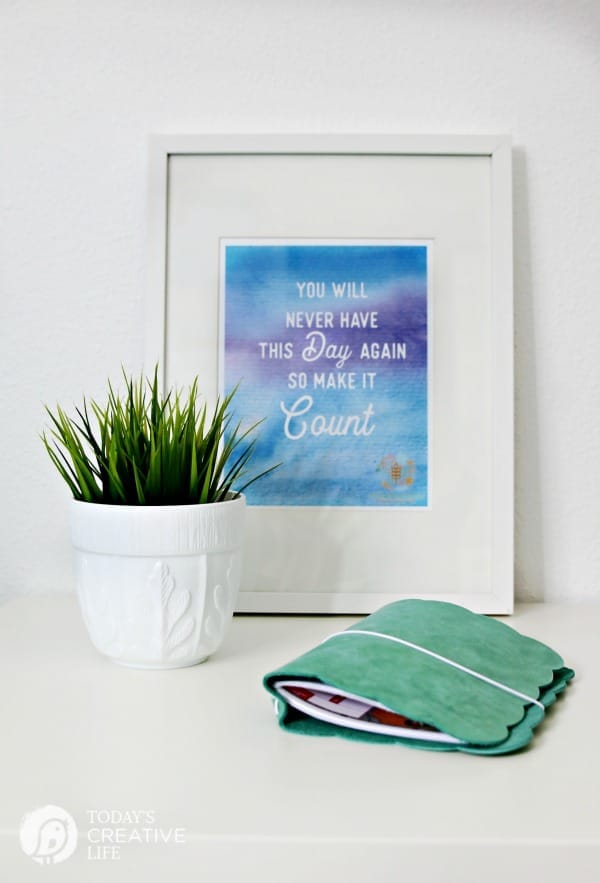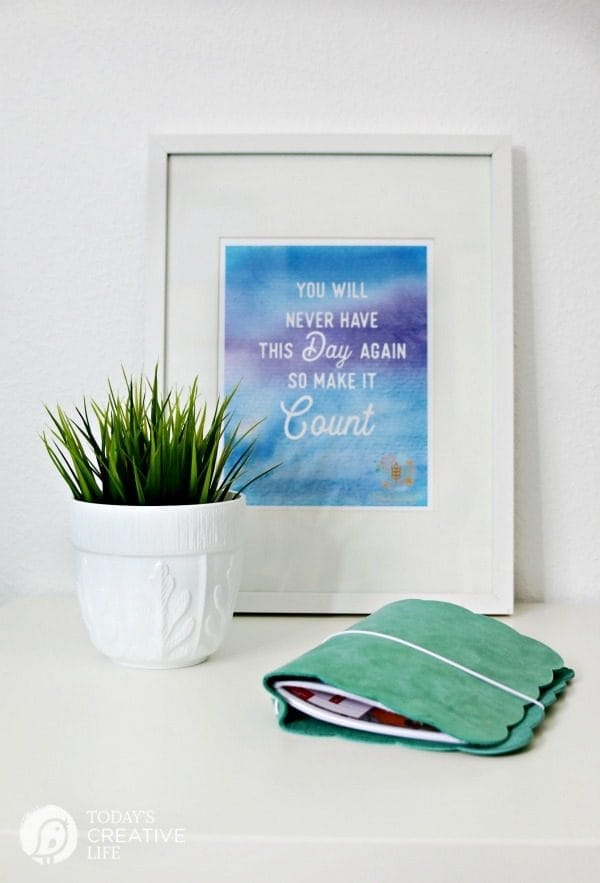 ---
This is my 3rd year teaming up with Dreamfields #HealthyHacks Promotion, where they bring you tips for eating healthy, increasing movement, staying balanced and creating the life you want.
"For three years now, our #HealthyHacks program has been serving up delicious healthy pasta recipes, tips on adding movement to your day, and easy ways to organize and keep track of your progress. A healthier and happier you is very important to us!" Liz Houseman, Director of Marketing at Dreamfields Pasta.
Visit the Dreamfields website every day from until February 3rd for easy hacks, delicious recipes that come together in a snap, and chances to win fantastic prizes that will jumpstart any wellness game! You are not behind!
Speaking of prizes, they will be awarding three fabulous prizes:
Grand Prize – $1,000 Visa Gift Card + a year's supply of pasta!
First Runner Up – Apple Watch Series 3 + a family pack of pasta!
Second Runner Up – $200 Spafinder.com gift card + a family pack of pasta.
Enter for a chance to win HERE. 
Made with premium durum wheat semolina, Dreamfields pasta is a great addition to a healthy diet. In addition to its delicious taste, Dreamfields also offers a nutritional boost by providing 5 grams of fiber and 7 grams of protein per one cup cooked serving. Added inulin, a prebiotic fiber
extracted from chicory root, helps promote healthy digestion.
Eating healthy is easy when the dish tastes good. Try some Spicy Penne to awaken your taste buds AND willpower to make 2018 your best year yet.  For more recipes and information visit HERE.
---


This post is Sponsored by Dreamfields Pasta. All opinions and ideas shared in this post are 100% mine.