When my son was small, I was always on the look out for fun Art Projects for Kids! Here's a solution for what to do with kids art. Creative Contributor Colleen from Lemon Thistle is in the thick of it with busy twin toddlers and a newborn. Today she's showing us how she created art projects for kids to keep her littles engaged. Another great project with children is making these DIY Earth Day Crayons! And this Baby Shoe Growth Chart will keep those memories alive. This Jellyfish Windsock Craft is a good one too!
---
Art Projects for Kids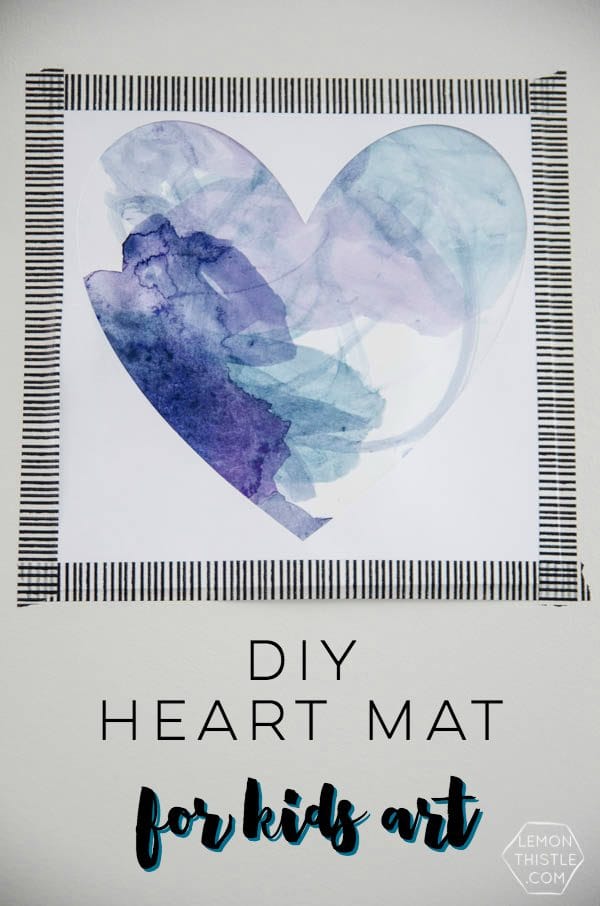 If your kids are anything like mine, they love to create. Crafts, stickers, markers… but most of all paint. My favourite type of painting to do with them is watercolors. I actually use the tubes of watercolor and mix it up pretty rich since they add so much water to their brushes and paper. And like any mama- I love to display their art. But I love to display it even more in creative ways (my fridge can only take so much!). This method is SO simple that you could switch it up whenever you like. And if you have a Cricut- this only takes a couple minutes. I used washi tape to frame mine on the wall, but a glass frame would be a better long-term option.
SHOP for your machine >>> Cricut Explore Air™ Machine + EVERYTHING Starter Set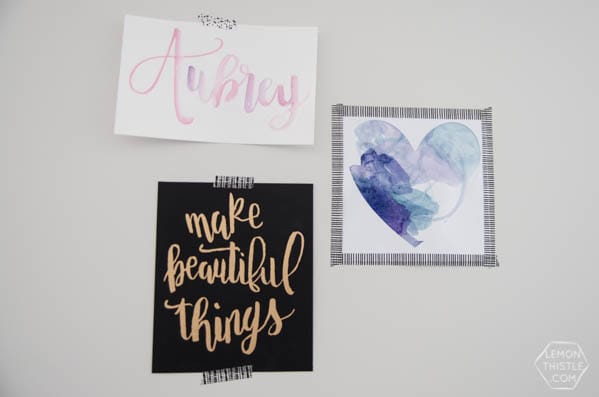 Ready for the so-simple-it's-hardly-a-tutorial steps? Okay. First, let your kids go crazy with paints. Just let it happen and enjoy it. If you find crafting with toddlers stressful, I wrote a whole post on how to make it fun– because I really believe it's so good for their creativity!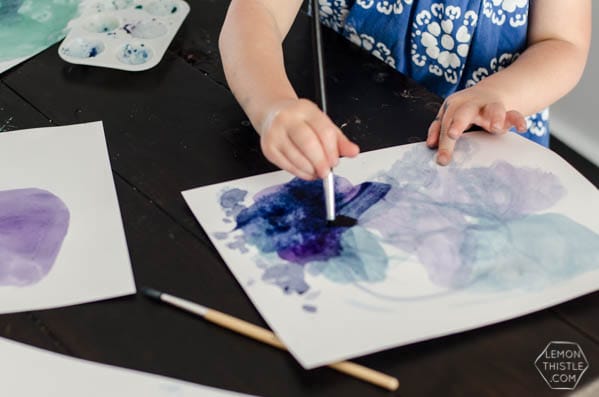 When it's all dry, grab a sheet of cardstock and pick the design you'd like to mat your newly acquired artwork in. I chose a heart for this one but am planning to make another for my baby's nursery later today and it will be an animal. You could do any shape you like. The heart is one of the free shapes in the Cricut Design Space software, so it was super quick to pull up and size. Trim your cardstock to the size you want your artwork then…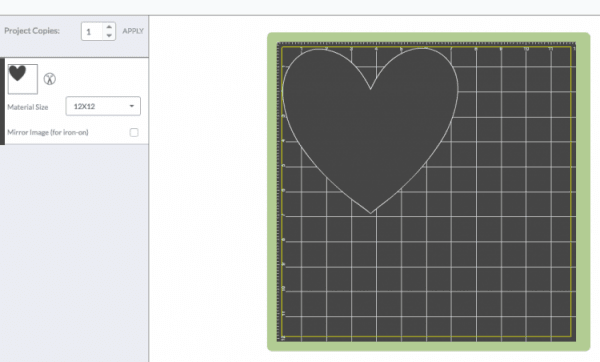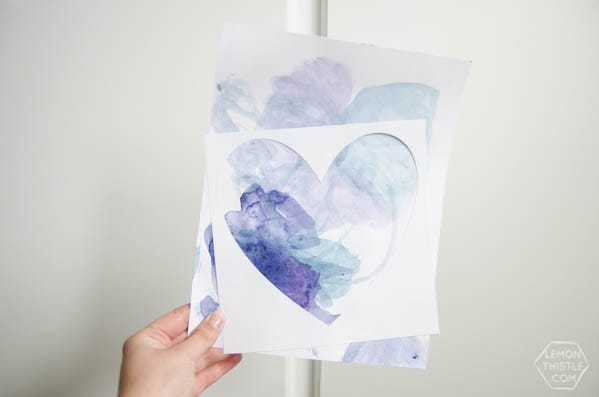 Use spray adhesive (or any glue really, spray is just the laziest my favourite) on the back of the mat, then press it on to your artwork. Next, trim up the edges using a paper cutter. Then frame it up!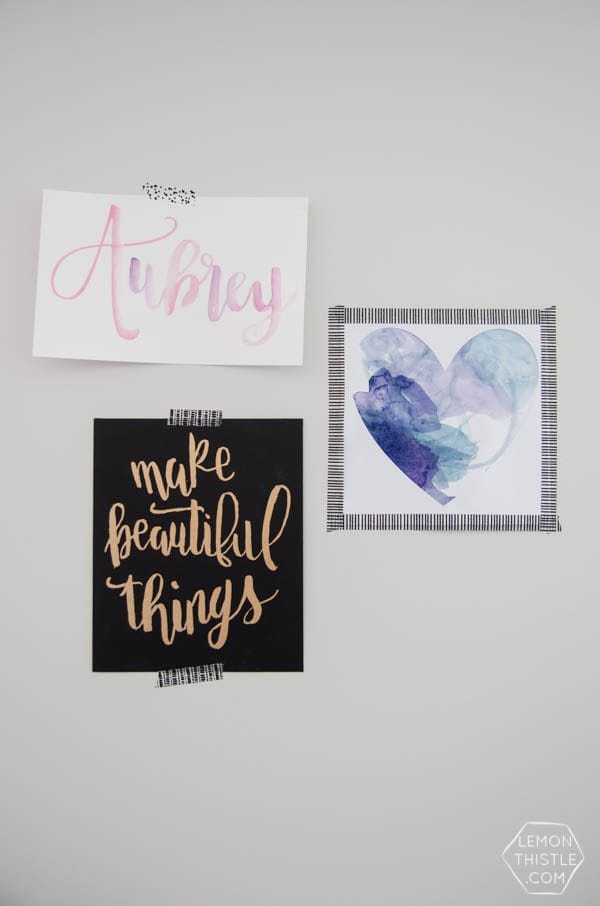 Tell me- do you like to display your kiddos artworks? What's your favourite way to frame it up?
Supplies Needed to Make this Craft
Affiliate links for products listed are for your convenience only. This costs you nothing extra. If you happen to purchase anything as a result of clicking, TCL will receive a small percentage. Thank you for your support. This allows me to continue to offer you free content.
---
See More Art Projects for Kids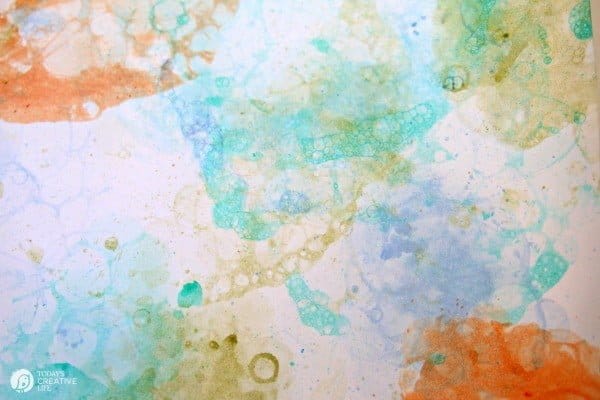 DIY Bubble Art Prints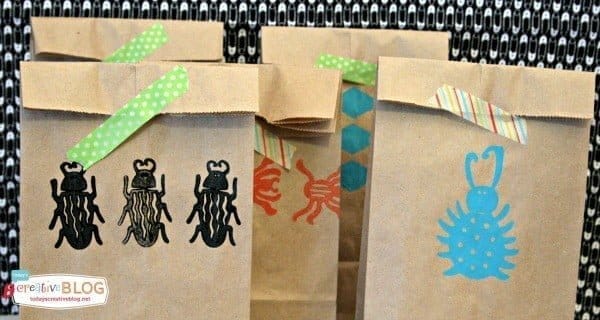 DIY Birthday Goodie Bags