I love it when I can enhance a boxed cake mix into an even better tasting cake! Chocolate Lovers Cake is just that! So so fluffy! Who has time for baking from scratch all the time? We gotta keep it easy right?
Chocolate Lovers Cake from a Cake Mix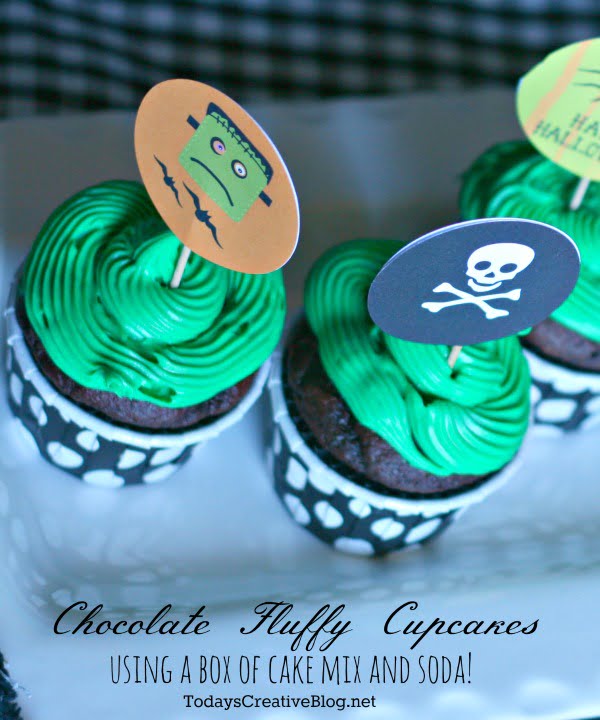 Since I had these adorable cupcake toppers from Seven Thirty Three (she's got matching candy bag toppers and matching bottle wrappers) I wanted to make cupcakes. I also had a new 2 inch circle punch I had to try out. See………I HAD to make cupcakes just for all this!
Download matching Candy Bag Toppers here
Download matching bottle wrappers here.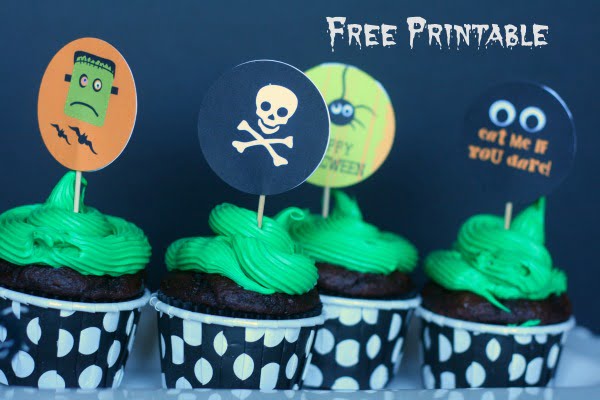 I also thought I'd try putting fancy frosting on it too. Let's just say I'm not patient enough to be a cake decorator and good thing these are Halloween cupcakes, because that frosting is pretty scary too.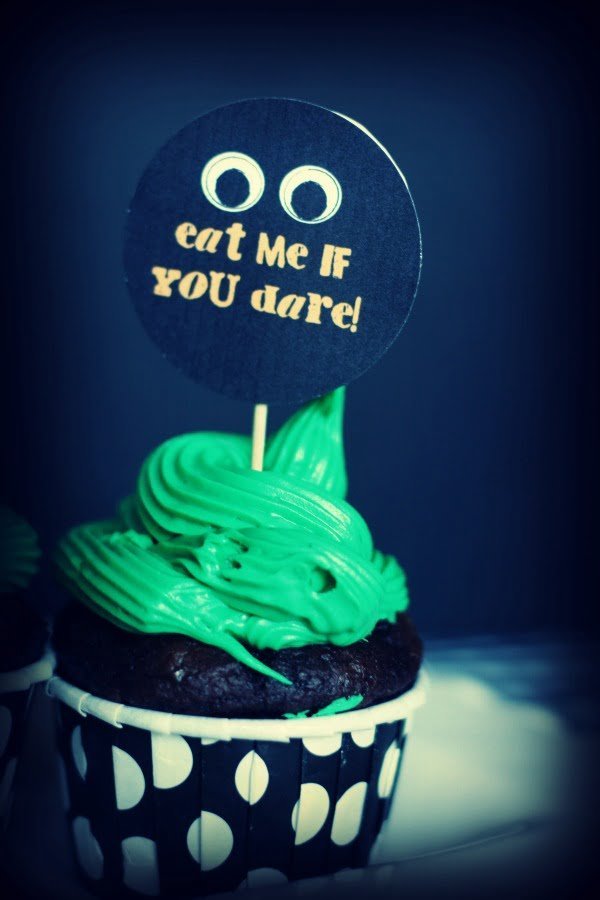 My sister bought me a set of fun recipe books and one was the 101 Things to do with a Cake Mix by Stephanie Ashcraft. She has a ton of these recipe books for all different foods. This recipe was inspired by her.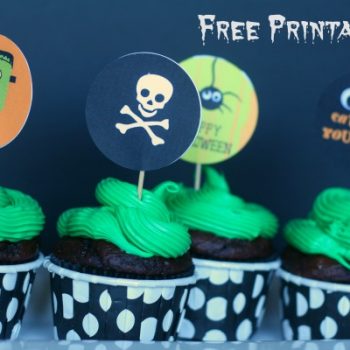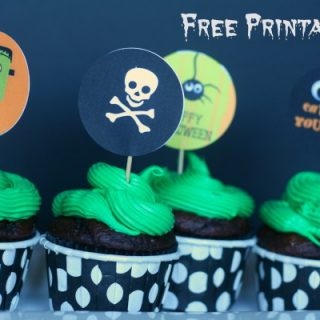 Chocolate Lovers Cake
Yield: 8
Prep Time: 10 minutes
Cook Time: 30 minutes
Total Time: 40 minutes
This cake mix hack is a simple way to make this delicious Chocolate Lovers Cake
Ingredients
1 devil's food cake mix (or chocolate works well too)
1 small box chocolate instant pudding (I used instant sugar free)
1 can (12 oz) Lemon Lime soda ( I used Sprite Zero)
1/3 cup vegetable oil
4 eggs
1 container frosting
Instructions
Preheat oven to 350°F.
Place cupcake liners into your muffin tin.
In a large bowl, combine cake mix, pudding, soda oil and eggs. I used my Kitchen-Aid, but any electric mixer will do.
Mix well.
Scoop into your muffin tin, filling half way.
If you're wanting to make a cake, pour into a greased 9 x 13-inch pan.
Muffins- bake 12-15 min
Cake - bake 30-35 minutes
Cool and frost.
Nutrition Information
Yield 8
Serving Size 1
Amount Per Serving
Calories 413
Total Fat 15g
Saturated Fat 3g
Trans Fat 0g
Unsaturated Fat 10g
Cholesterol 94mg
Sodium 573mg
Carbohydrates 64g
Fiber 1g
Sugar 35g
Protein 6g
We do our best to calculate, however, nutrition information may not be accurate.