Kids LOVE a treasure hunt and these Treasure Hunt Printable Clues make it easy to put together a quick fun afternoon of clue hunting for you kiddos. Even my son at age 15 would probably enjoy this, especially if there's food involved.
Printable contributor Kim from 733 Blog always has something fun up her sleeve. She's got more creative inspiration on her site. You won't be sorry.
She's created this fun printable to not only spur more fun, but to create fun memories for everyone.
SIGN UP FOR FREE PRINTABLES BELOW
ALREADY have your password? Head straight to the Free Printable Vault.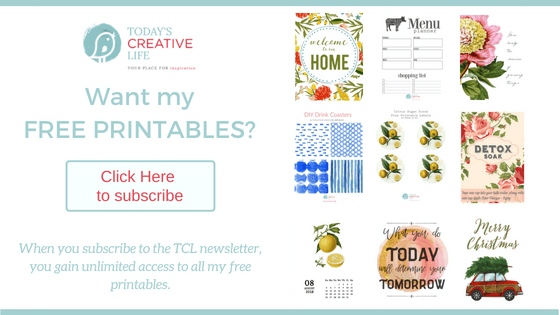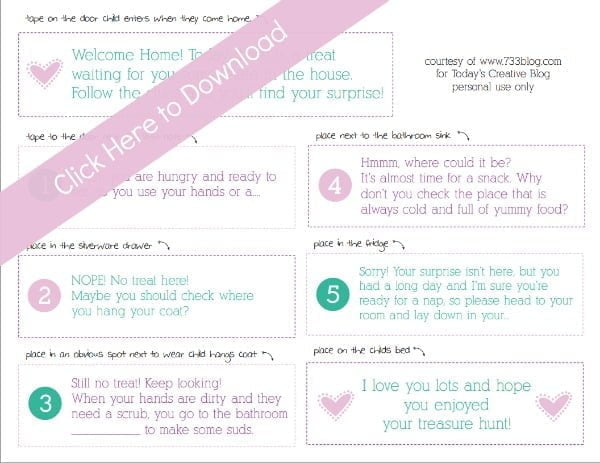 Treasure hunts are free and require very little work, especially if you use this printable. Kids love the mystery and anticipation of the treasure ahead.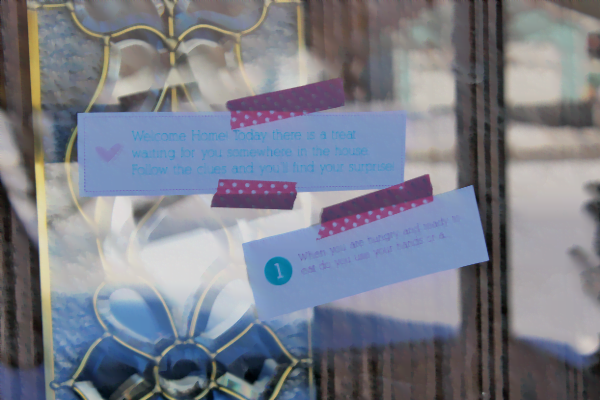 Can you imagine them coming home to notes on the door. Instant good mood! And who doesn't love happy kids?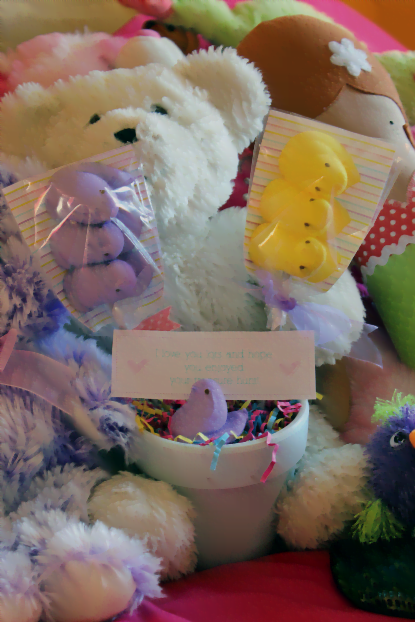 Sometimes it's all about setting the tone for a successful evening. Whether you buy something special or simply use what you have, the kids will love it!
Click on the printable or Download HERE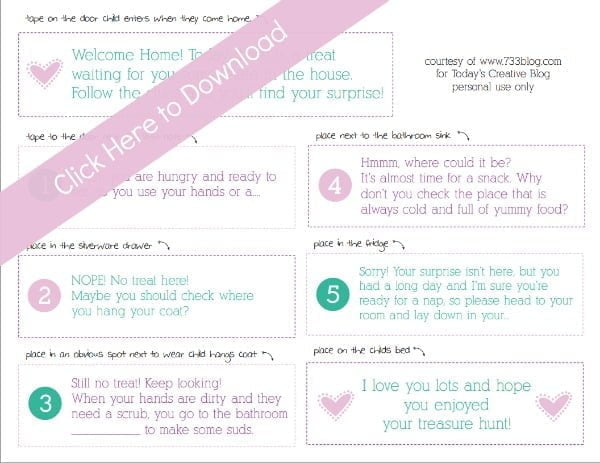 Printables for Kids
Free printables for younger and older kids.
Print your own and send along in your child's lunch.
Reusable so you can add a personalized message daily.
How to print onto a paper lunch sack.
Printable lunch cards to surprise your kiddos.
Print and use them over and over.
Surprise them with a special Valentine's Lunch.
Halloween theme riddles for the lunch box.
The printable activity sheet is great for road trips.
These printable laundry tips are great for all ages.
Get them excited for the new school year.
Back to School Printables for more fun!
The free printable is a great way to establish boundaries during the summer.
Print these onto self-adhesive sticker paper for some cute and easy labeling.