This post brought to you by Fresh Step and Meow Mix. All opinions are 100% mine.
Choosing the Right Cat Litter
Years ago when my son was in 2nd grade, he really wanted a cat. We had been pet-less for 6 years and thought it was time.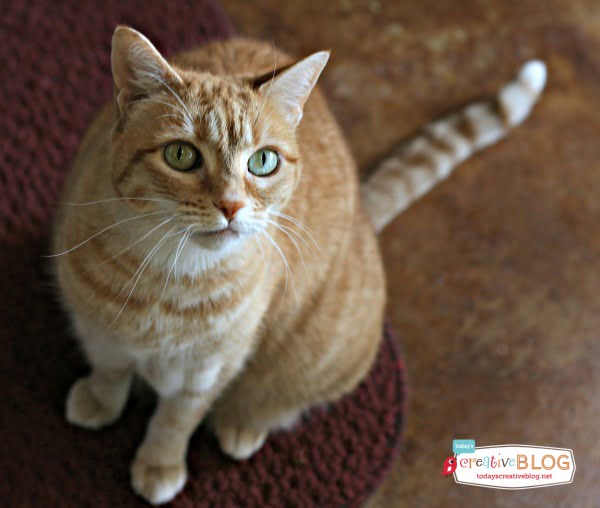 I remember it was spring break as we drove to our local pet shelter. The shelter was just a single wide trailer and no one was there. It was closed. We peeked through the windows and saw SO many cats and I quickly saw one that caught my eye…….a beautiful Siamese mix with blue eyes. As we're looking through the windows, this orange tabby kept getting in the way and my son instantly claimed that was the one he wanted. I wasn't a huge fan of orange cats, so I figured I could sway his decision once we could make an appointment to actually go inside.
The next day we met a volunteer at the shelter and my son had his sights set on the orange tabby. I kept trying to show him my favorite and just as I got his attention, my favorite starting peeing all over it's bed. If there was ever a sign to not choosing a particular cat, that was it.
We learned the orange tabby was 7 months old and called Peaches. Peaches was a female, which I guess is rare. I guess there just aren't very many orange tabby females.
Peaches would not leave my son's side, so I caved. We started the proceedings to become the owners of Peaches.
Fresh Step and Meow Mix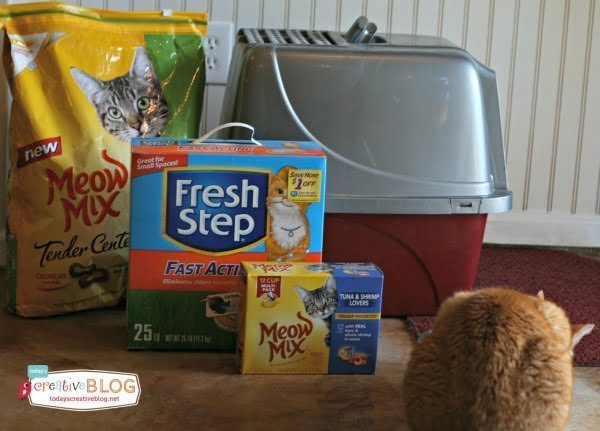 She's been the perfect kitty, never leaving an accident……..(even when she was accidently shut in the linen closet for 36 hours when we went to Seattle….she was fine. We were horrified naturally). Until the past year, she had GREAT potty habits.
She started peeing on the carpet in the basement along the slider and we soon realized she didn't like the raccoons that were spying on her and she didn't like the litter we were trying…..so of course we switched back to the Fresh Step® Cat Litter, placed her litter box near the door and we've never had a problem since. (I didn't like that carpet anyway)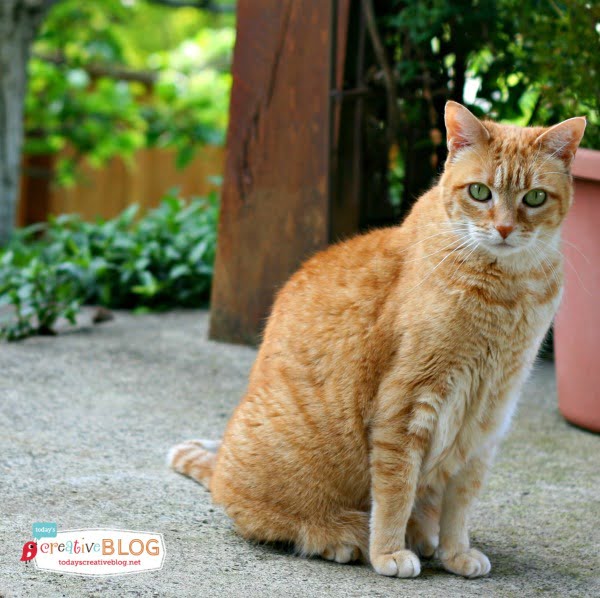 I quickly noticed that Fresh Step will eliminate litter odor instantly. Which is good since my son occasionally forgets to clean out the litter box.
Peaches LOVES her food. I often think she's got an eating disorder because she meows non stop for more, but I think it's just because she loves this Meow Mix®. She loves her wet food and will start asking for dinner around 3pm. As soon as she's finished, she gobbles up the  Meow Mix® Tender Centers like it's candy. The girl has an appetite.
You can find both Meow Mix® and Fresh Step Fast Acting litter at Walmart.