Organize your day with this JackPine Jones Daily Planner notepad and its time blocking blocks. Chart your self-care progress, mark off your top three tasks and jot down your reminders. This daily planner works overtime in organizing your day.
I am so excited about this! I combined forces with my sister and niece to start JackPine Jones! Our first product, the JackPine Jones Daily Planner launched just over a week ago on Amazon! If you're looking for free printables, check out my Printable Vault.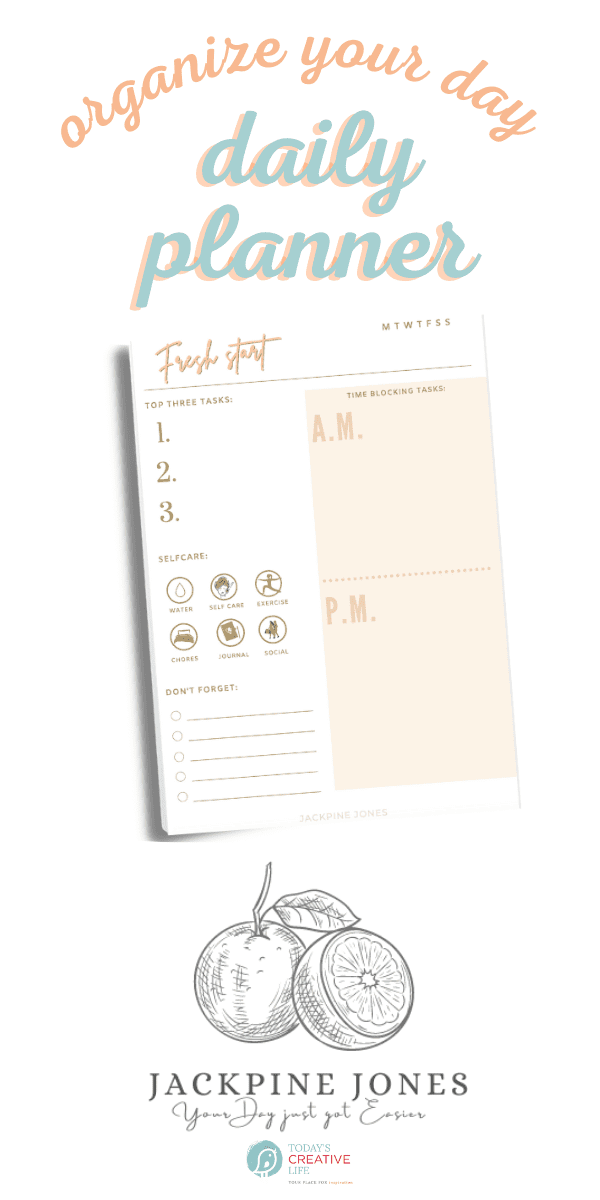 JackPine Jones Daily Planner Notepad
We decided to start off with our Fresh Start line first, but we have a minimal and a botanical series we will be launching soon. We are so excited to bring you these organizing products.
We all 3 love a good notepad, to-do list, daily planner, or anything for organizing, so we decided to design our own with all the elements WE wanted and need.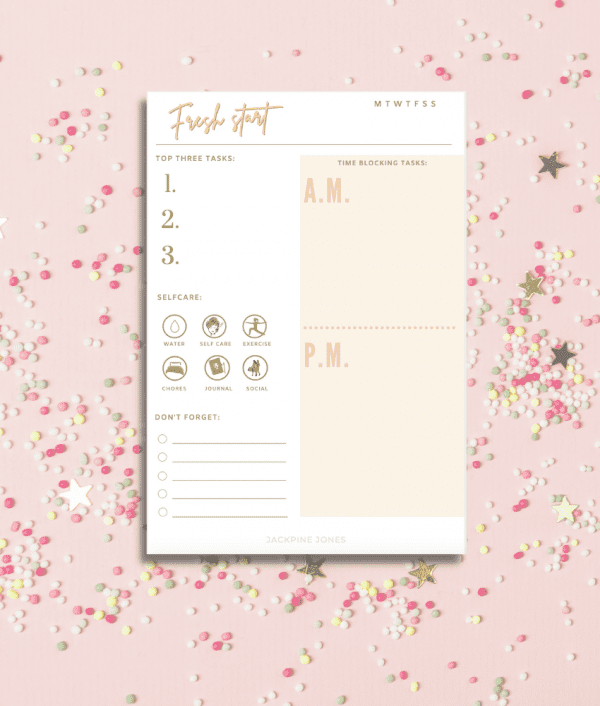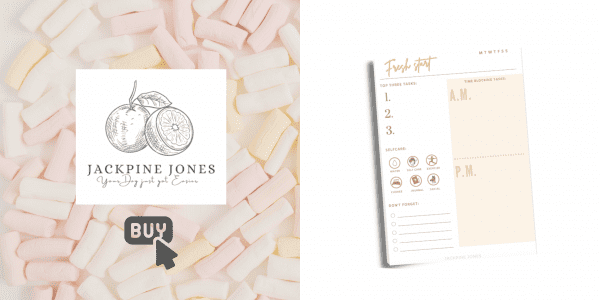 Organizing with a Daily Planner
We've created a space for your Top Three Tasks, Self-Care, a Don't Forget reminder section, and Time Blocking for A.M. and P.M. This notepad is a great way to keep yourself inspired, motivated and disciplined.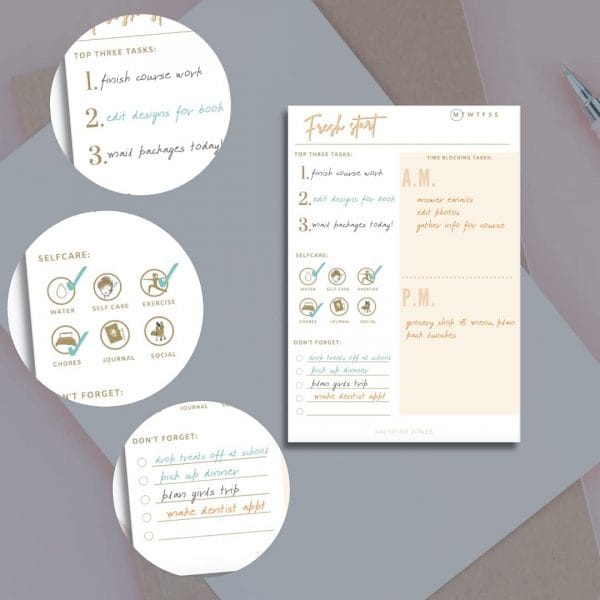 There are 50 updated tear-off sheets so you can circle the day it's for, and then keep track of your most important items for that day! Check things off as you go!
How To Organize Your Day with Time Blocking
This JackPine Jones Daily Planner has a popular Time Blocking section. You may be surprised by how efficient you can be when you organize your schedule using a time blocking method.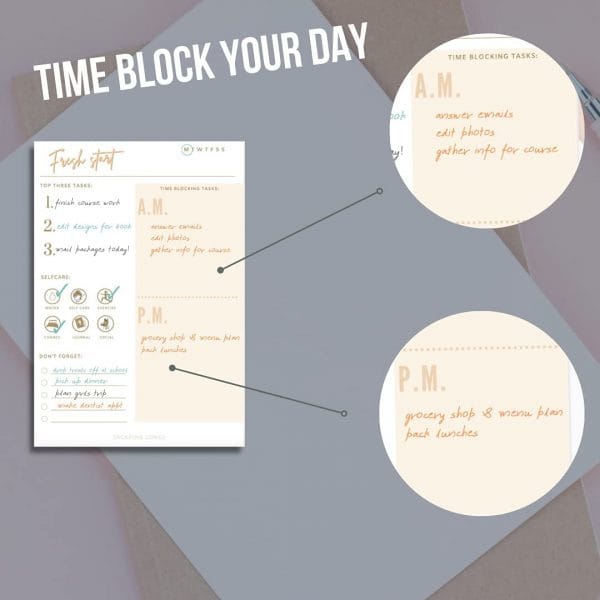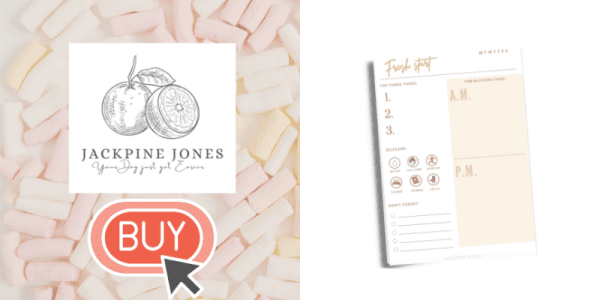 Start by identifying what you need to get done and sort by importance for that day.
Block out the amount of time you'll give yourself to get this task finished.
Schedule in some of your self-care.
Move on to the next task when your time is up if you are able.
Why JackPine Jones?
My sister and I grew up on a dusty cinder rock road in Central Oregon named Jackpine, and our maiden name was Jones. As soon as we uttered the name, we swiftly bought the domain name and knew it was perfect! We appreciate your support!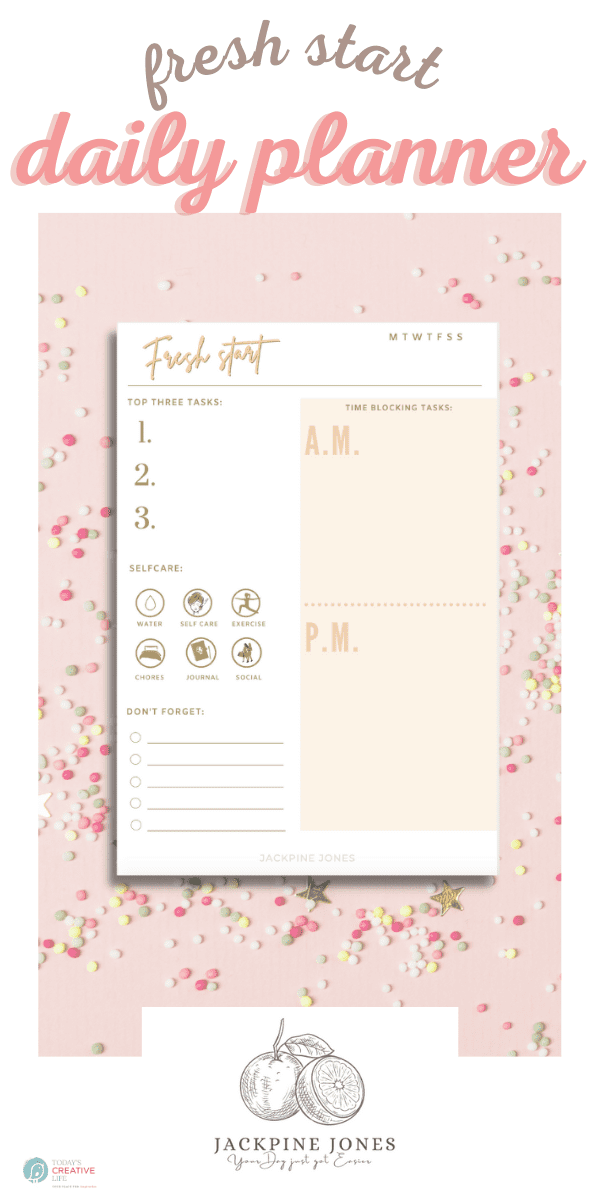 Buy the Jackpine Jones Planner Here.