I say that ALL the time.
I found her blog from  participating in my Get Your Craft On.
I just love these Halloween Printables / Lunch sacks.
She shows you a tutorial on how all the computer techy stuff…….so I know you can do it.
I could maybe get away with the skull and cross bones for my son in middle school……..maybe.    You know he's pretty cool……..I wouldn't want to ruin his image.
She has several ways to celebrate Halloween with cute printables………you better head over there quick!  You can also find lots of Halloween ideas and printables on another fav site of mine.  I love simple but WOW projects and I love that I found her on Get Your Craft On!
I could do these……….and I'd look really talented.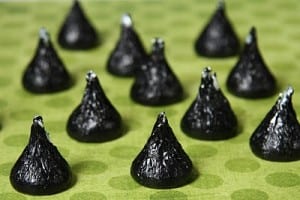 I've got a printer and a stapler……….let me loose!
I'll do these up for Halloween night and be the envy of the neighborhood.
Who am I kidding?  I'll just dump candy in a big bowl like normal.  A girl can dream.