These aren't your ordinary Chocolate Chip Cookies! Made with instant coffee granules give this recipe a hint of chocolate mocha.
I've made so many chocolate chip cookie recipes, which means I've had many fails. Chocolate Chip Cookies should be easy right? They're usually one of the first recipes we learn to make…. so I'm not sure why I've had such problems.
Chocolate Chip Cookies Recipe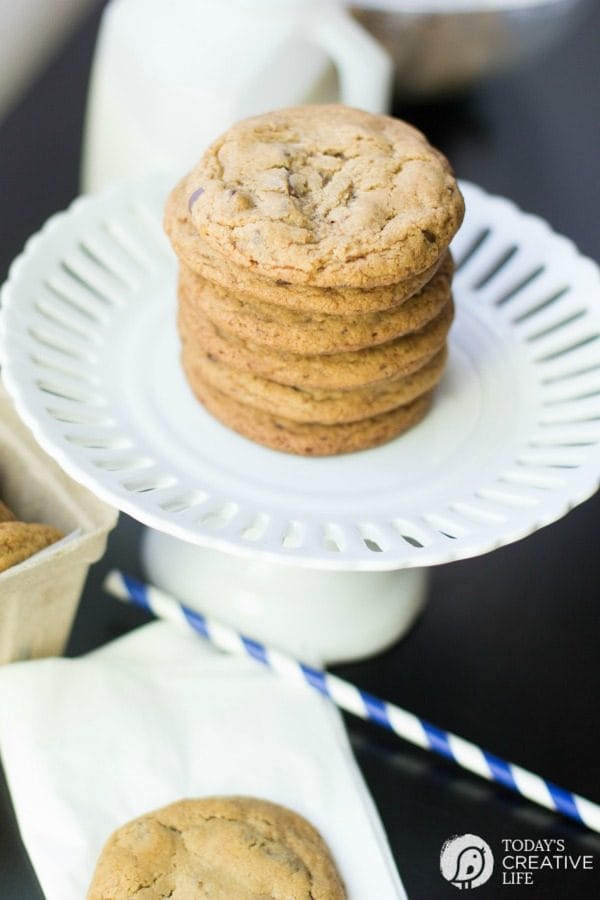 But these turned out perfect!
These are a teeny bit different than your usual chocolate chip cookie since they have a bit of coconut sugar and a hint coffee. My husband is a lover of all things mocha, so these were high on his list. If you're not a coffee lover, this ingredient is easy to omit.

Some people like gooey Chocolate Chip Cookies and some people like them crispy. I guess it all depends on if you're a dunker or not.
I like crispy edges with a gooey middle.
I also like using real butter. What I don't like is forgetting to take it out of the fridge so it's soft for my recipe. Another pro tip is using real chocolate chips! None of those imitation ones for me! I go back and forth between using milk chocolate or semi-sweet. Both make great cookies. Heck, you could omit the chocolate and do white chocolate or even butterscotch chips. Live a little!
How to Make Perfectly Round Chocolate Chip Cookies
Another thing I like is perfectly round cookies. I rarely make this mark, but I'm practicing.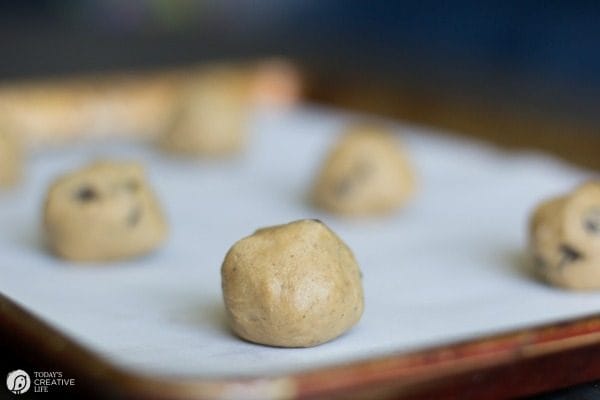 Usually, I'll just scoop the batter out (love using one of these), but this time I scooped, then used my hands to roll into balls. It's the secret people for perfect cookies.
My fails are getting farther and farther apart now that I'm using better ingredients and better baking tools.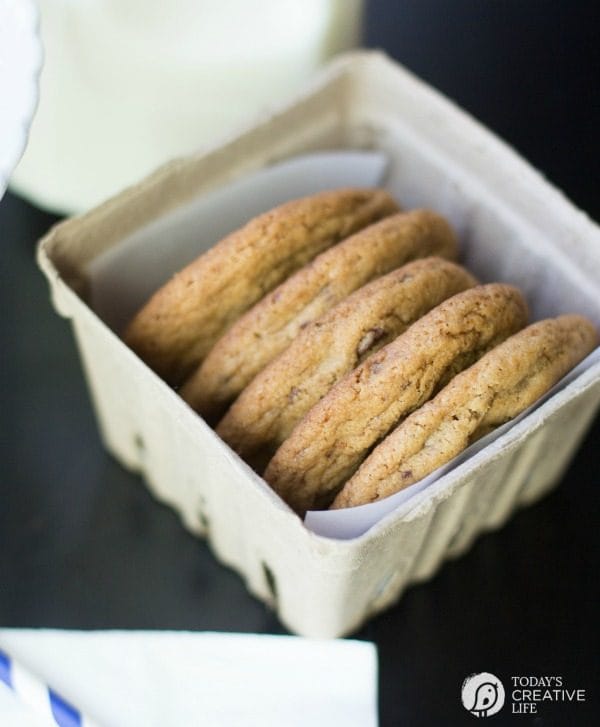 I use a professional grade baking pan like this one. And I always use either one of those silicone baking mats on my pan or parchment paper. I finally had had enough of the cheap pans and I typically don't like the dark ones. It's worth the investment, who wants a ruined batch of cookies? Not ME!
How to Make Mocha Chocolate Chip Cookies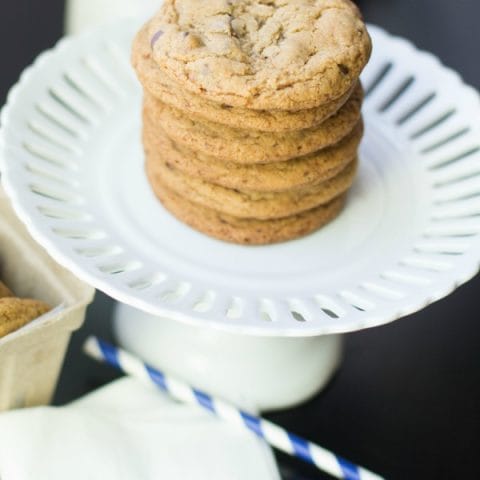 Chocolate Chip Cookies
Ingredients
2 ¼ cup flour
1 teaspoon baking soda
½ teaspoon salt
¾ cup granulated sugar
¾ cup coconut sugar
1 Tablespoon instant coffee granules
1 cup butter
1 Tablespoon vanilla
1 egg
2 cups semi-sweet chocolate chips (or milk chocolate)
Instructions
In a medium bowl, cream together butter, sugars and coffee granules until smooth and creamy. Add egg and vanilla and mix on high until smooth.
In a separate bowl, mix flour, salt and baking soda. Slowly add to wet ingredients and mix until fully incorporated.
Fold in chocolate chips with a spatula. Roll into 2 inch balls and place on baking sheet lined with parchment paper or a silicone baking mat. Fit 6-8 cookies on a sheet to keeping from touching.
Bake at 375 for 9-11 minutes. Allow to cool on a baking rack.
Notes
The instant coffee granules can be omitted if you'd like.
If you're giving these away as a gift, it's easy to make them look adorable in a berry basket.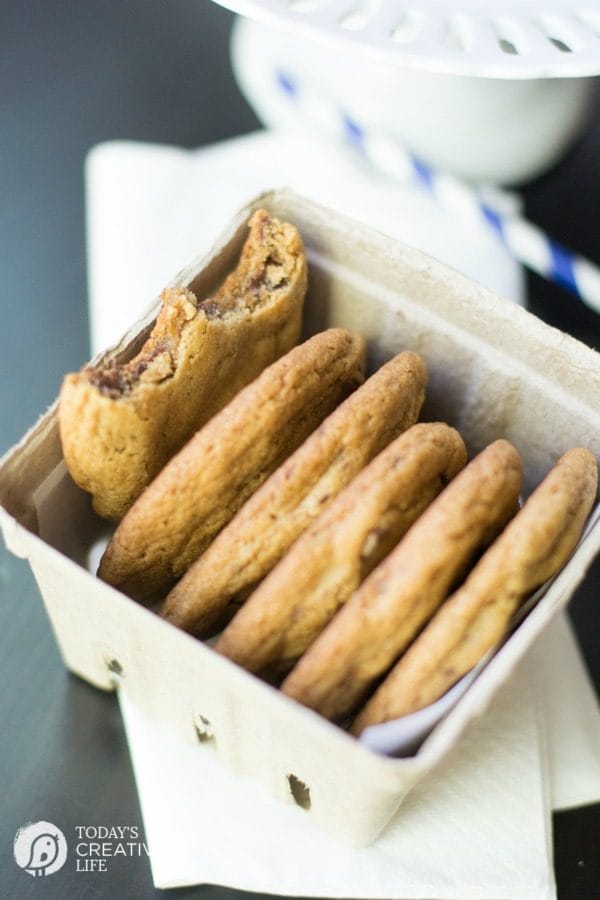 Now, where's my glass of milk?
---
Cookie Recipe Ideas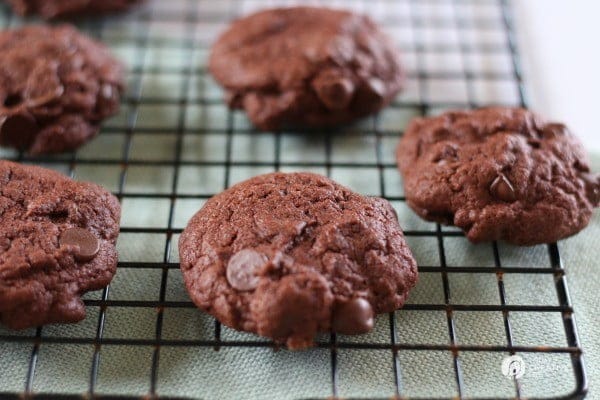 Chocolate Chocolate Chip CakeMix Cookies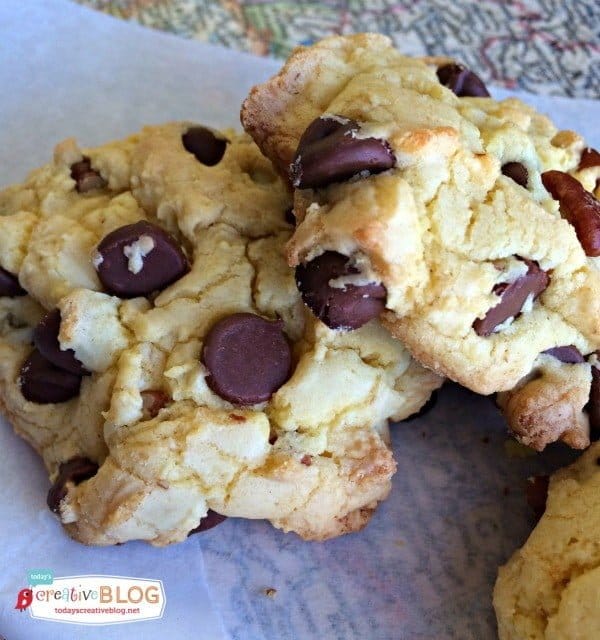 Cake Mix Chocolate Chip Cookies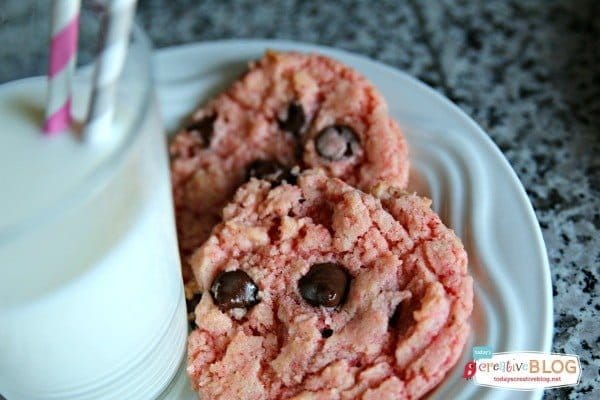 Pink Velvet Cherry Chip Cookies