These Chocolate Peanut Butter Cookies have my name written ALL over them! Starting with a cake mix you can't go wrong with this recipe. Cake Mix Cookies make baking fool proof! Chocolate chips, peanut butter chips and more make these peanut butter chocolate cookies amazing!
Welcome to my annual Celebrate Summer Series, where I introduce you to a few of my fellow bloggers and their creative ideas! So many great ideas have been shared this summer! Laura from Pink Cake Plate is sharing these amazing looking Chocolate Peanut Butter Cookies that she claims are the Ultimate Chocolate Peanut Butter Cookies. And you know what? I believe her! We LOVE our cookies! I hope you'll head to her site to see all the other fun ideas and delicious recipes she has! Visit Pink Cake Plate.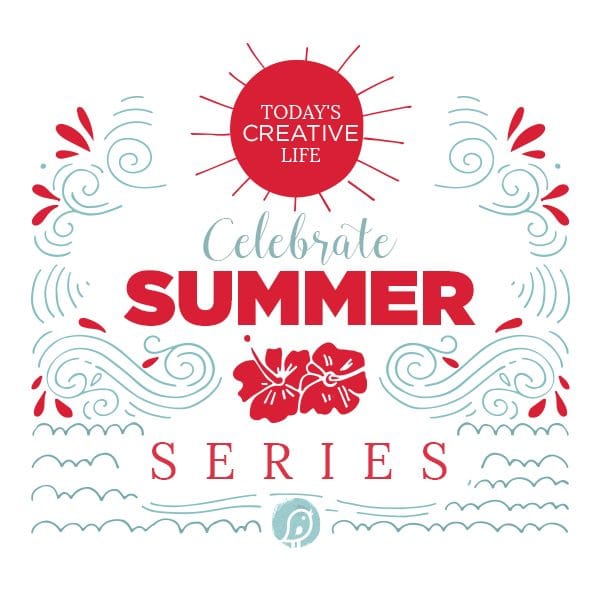 ---
Are you a fan of the chocolate peanut butter combination? I think it is totally a "guy" flavor combination. My hubby loves anything chocolate and peanut butter. I decided to make the most mouthwatering, delectable, delicious, creative cookie using this flavor profile! If your a fan, these Ultimate Chocolate Peanut Butter Cookies will literally knock your socks off!
Chocolate Peanut Butter Cookies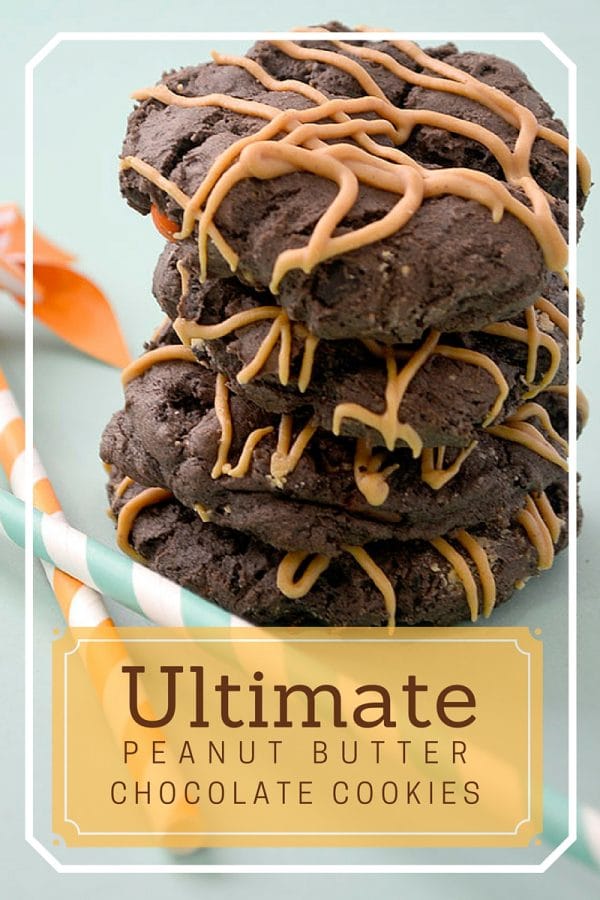 Ok so I cant keep my hubby out of these cookies they are just that good. I filled them with peanut butter chips, chocolate chips, peanut butter cookies and cream cookie pieces, to take them over the top I drizzled them with melted peanut butter chips! Oh, Ya they are that packed with goodies.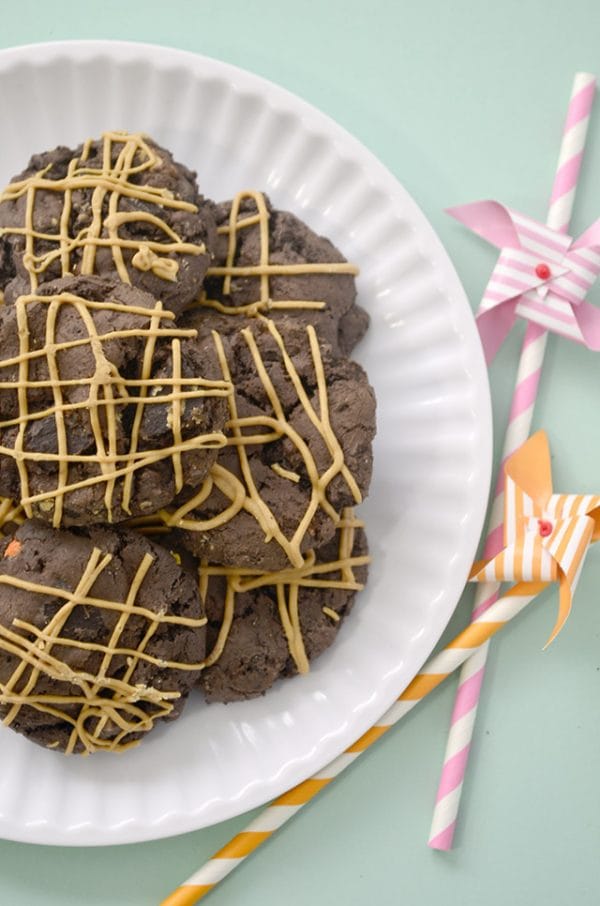 I started with a cake mix that actually has mini chocolate chips in the mix but I added more not a lot, but just a few more mini chocolate chips. Of course I used real butter who can argue with butter?? Not me I love the flavor that butter gives in just about any recipe.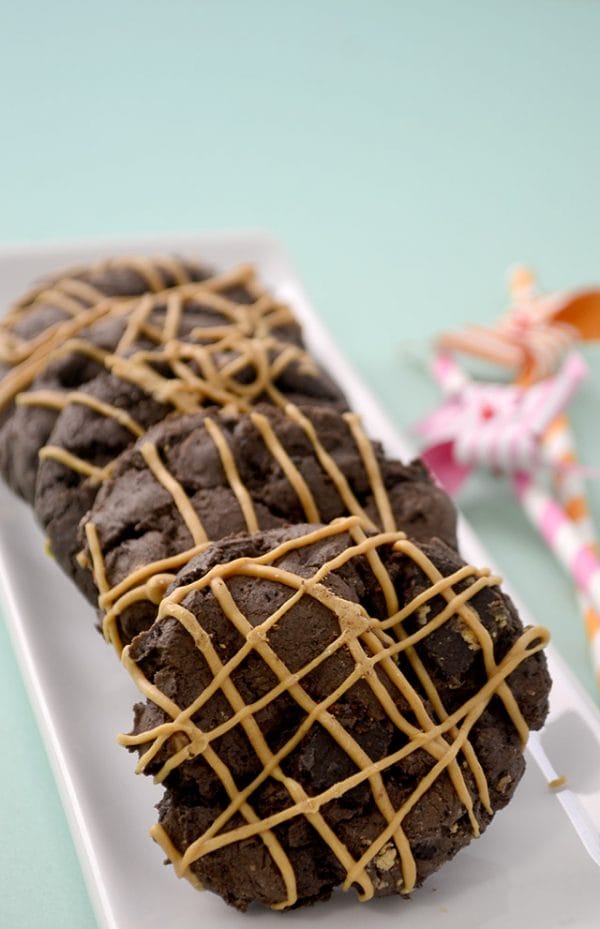 I could not keep my hubby out of these cookies. I had to tell him he had to wait until I had them photographed. He didn't like that very much at all!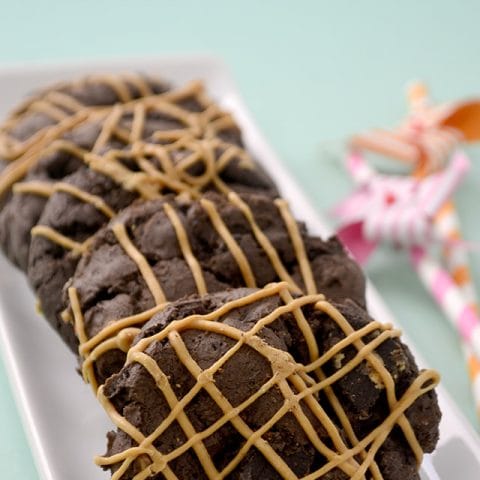 The Ultimate Chocolate Peanut Butter Cookie
Yield: 30
Prep Time: 10 minutes
Cook Time: 12 minutes
Total Time: 22 minutes
Easy to make Chocolate Peanut Butter Cookie Recipe.
Ingredients
1 box chocolate cake mix
1/4 cup softened butter
2 eggs
1/2 cup mini chocolate chips
1 cup peanut butter chips
1 1/4 cup roughly chopped peanut butter cup cookies and cream sandwich cookies ( about 8 cookies)
2-4 peanut butter chips for drizzle
Instructions
Pre heat oven to 350 degrees.
Mix cake mix, butter and eggs in bowl until combined.Dough will be stiff. Add in chocolate chips and peanut butter chips and blend until evenly distributed, gently fold in chopped cookies and mix until incorporated into dough.
Using a cookie scoop, scoop cough onto cookie sheet covered with parchment. Bake in preheated oven for 10-12 mins until set. Allow to cool completely. Place peanut butter chips in microwave safe bowl and heat in microwave in 20 second intervals stirring in between until melted. Using a fork drizzle over cooled cookies. Allow peanut butter chips to cool and enjoy.
Makes between 26-30 3inch cookies
---
Cake Mix Cookie Recipes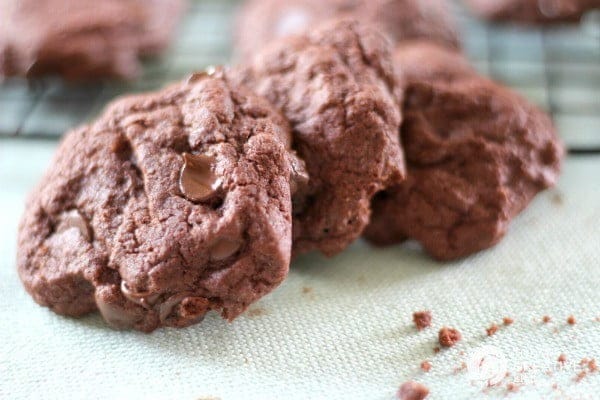 Chocolate Chocolate Chip Cake Mix Cookies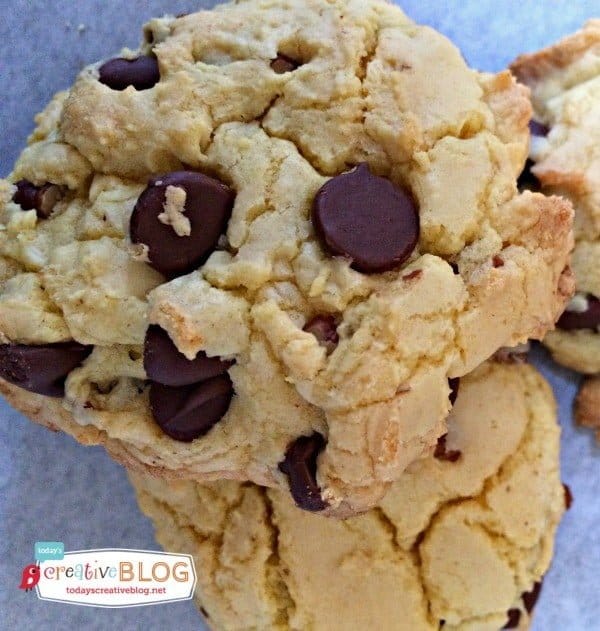 Cake Mix Chocolate Chip Cookies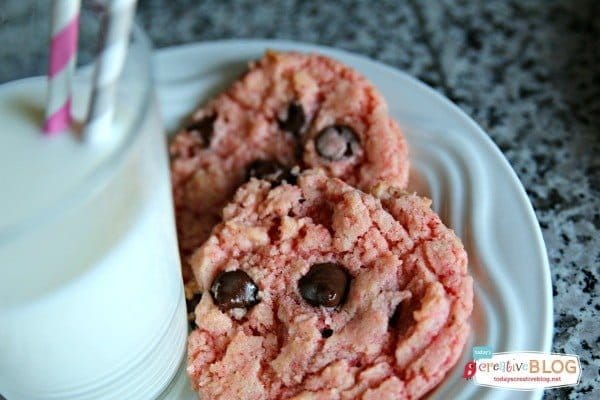 Pink Velvet Cherry Chip Cookies
Follow me
Facebook | Pinterest | Instagram | Twitter
---