As one of the Lowe's Creative Ideas Creators & Influencers team members, I tackled my garage organization a bit ago. My garage had become a drop space in a bad way. I was in constant danger of breaking my ankle with the leftover shoes near the steps. I needed to create garage organization FAST!
Create Garage Organization – Tips for Organizing your Garage
Since it wasn't a room I live in, it was low on my priority list and it's not as fun to decorate, so I left it to my husband. One of my challenges from Lowes was to create a drop space. Most people think of this as near the telephone inside their home, but I instantly thought of this eyesore and the desire to always have a mudroom of sorts. Since this is a 2 car garage and we actually do park our cars inside, it doesn't leave us much room.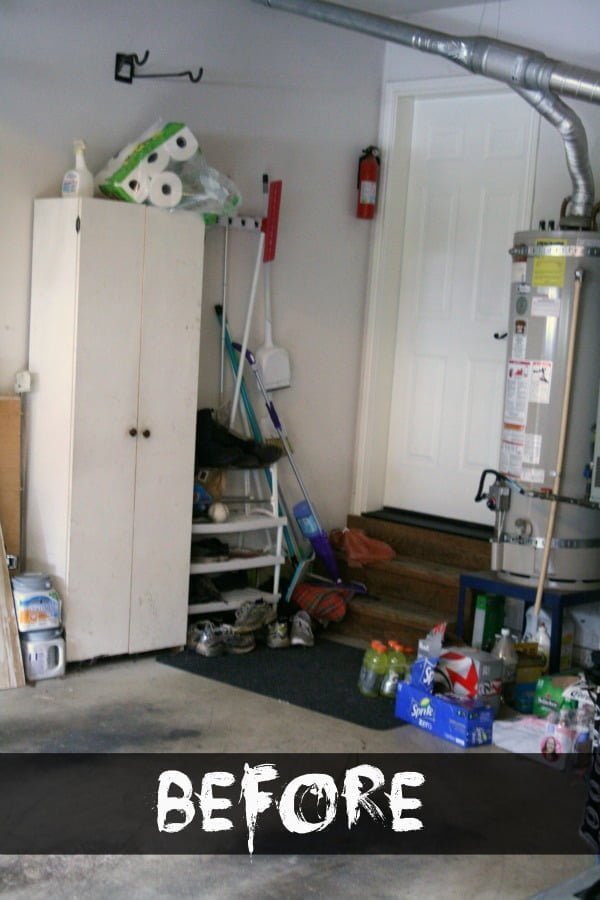 I have been wanting large storage cabinets forever! This small dirty one came with the house and we used it for pantry overflow. I ordered my cabinets online directly from Lowes and picked them up that afternoon. I could have had them delivered, but like most creative bloggers, we want it NOW! I ordered 3 total for the rest of the garage.
Here's the cleaned up version. Ahhhhhh…….Not perfect, but SO. MUCH. BETTER! Bigger cabinet, more room to go in and out and I've created a ton of storage in a very small area. It's a functional drop space now! I wish we would have set it up years ago.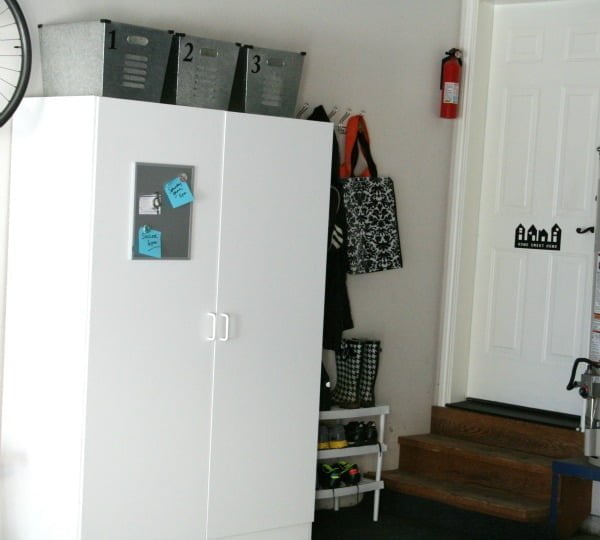 After bringing the cabinets home, my husband and son got busy right away putting them together. These are heavy!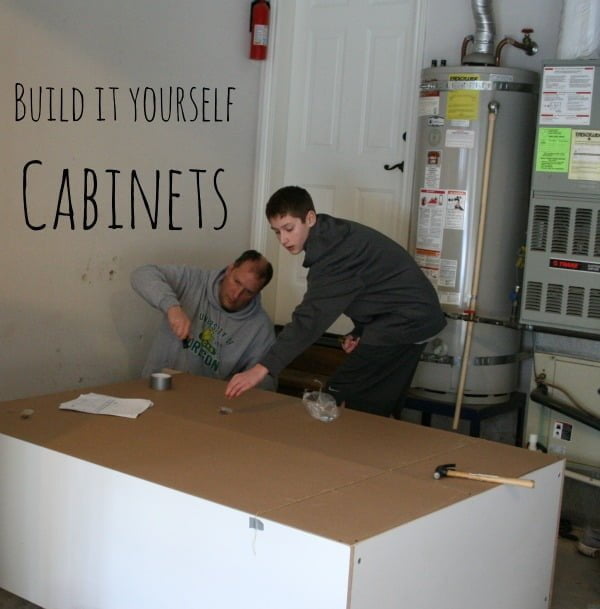 Once we placed it upright, we started filling it up with a variety of things that seem to overflow from inside.
Create Garage Organization for these items
Coats and winter wear | Although you have the option how you want to organize your shelving, I opted for a place to hang extra coats that we may not wear often. I keep gloves, hats, etc in the burlap bins above.
Food Storage | Since our indoor pantry isn't that big, we use this place for a few overflow items.
Storage Bins | Great for ski wear, bike helmets, soccer balls etc…
Burlap Totes | One for gloves, one for hats, one for batteries and hand warmers and one with a couple of flashlights.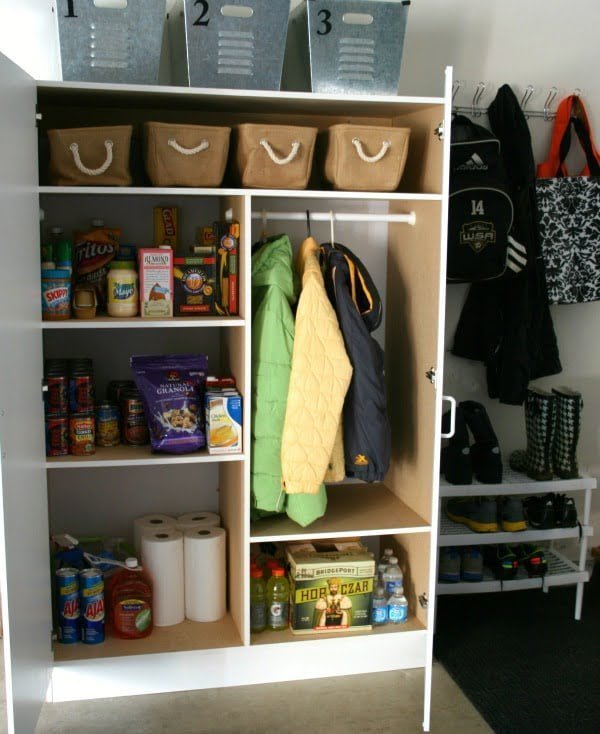 Garage Storage Bins
I LOVE these galvanized storage bins. They were only about $15 and completely portable. I'm storing all the safety supplies for road trips or soccer games inside one……..makes it easy to just grab one and place it in the back of the car. I added the cute vinyl numbers using my Silhouette. I could see using these indoors as well. I love the look of them.
I added a magnetic message board for quick family communication. Since this is very near where my husband parks, he'll see this board as he gets out of the car.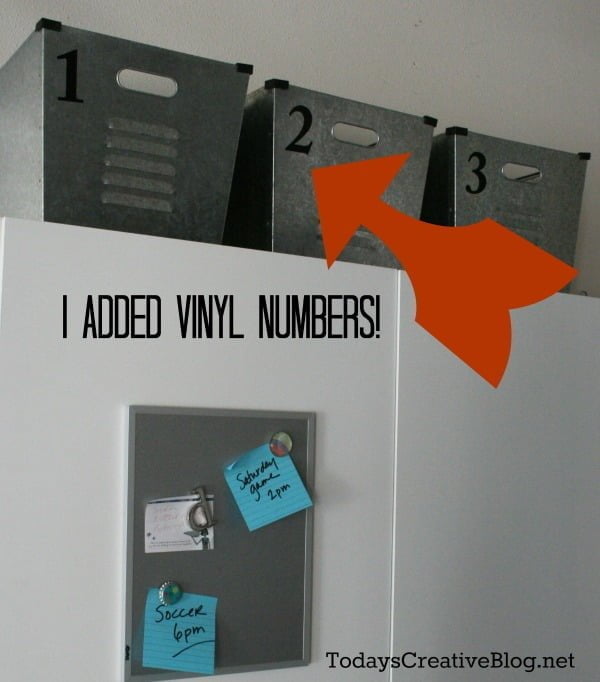 I could have placed a wall hanging shoe rack here (below), but I know my family wouldn't take the time to use it properly and would only create another obstacle for me to nag. It was much more functional to create a space for hanging items that can quickly be hung up or grabbed when needed. Shopping bags and soccer stuff. This way my son ALWAYS knows where his soccer bag is and his soccer rain jacket. 2 items that he's often searching for the last minute.
I'm still searching for the perfect shoe solution. For now, I'm using the cheap stackable shelf I've had forever.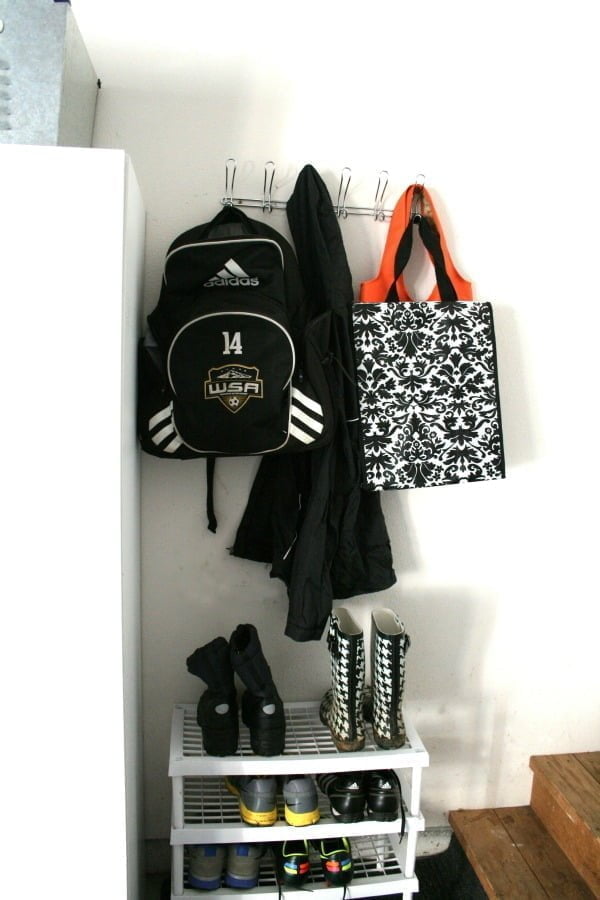 So much better don't you think?
I don't mind sharing my messes with you, because 90% of us are not obsessive organizers and have a mess here and there. Hopefully, I inspired you to take baby steps and make something more functional from chaos.

Just to be more creative, I added some quick vinyl to the door. Yep, made it with my Silhouette. If you're thinking you need one too, I have giveaways for one almost monthly and big discounts to buy one. Just watch for the promo codes.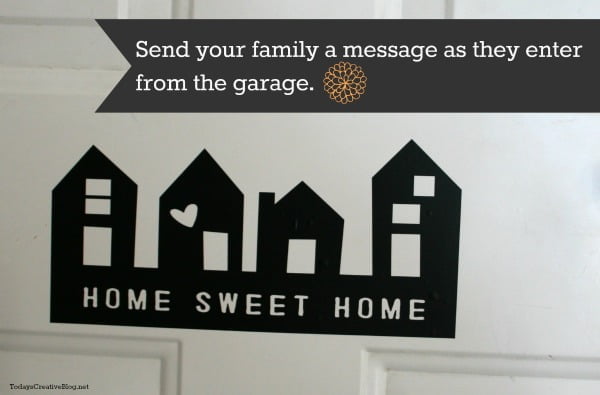 discloser; I am compensated with gift cards to purchase items needed for monthly challenges. My opinion as always is my own.
---
More Organizing Ideas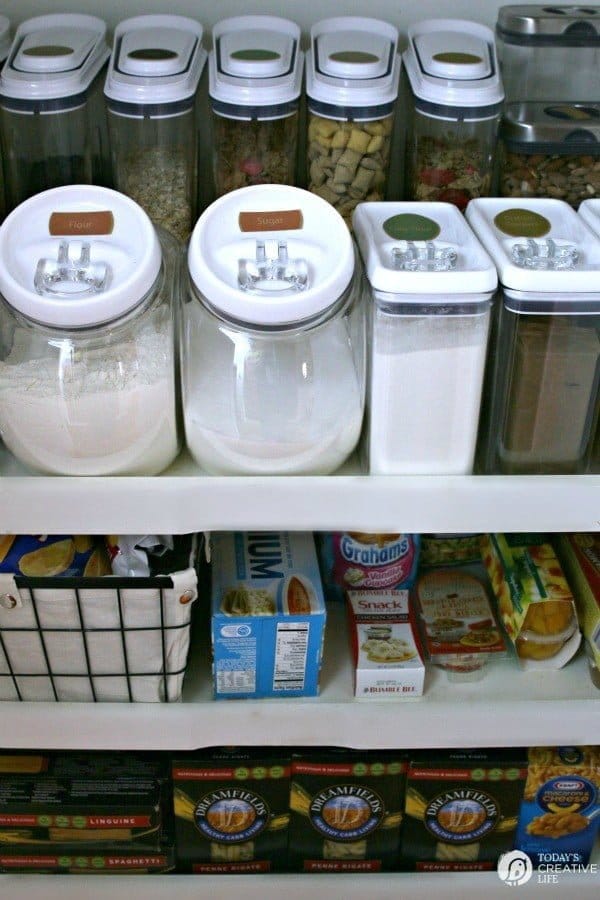 Organizing your Pantry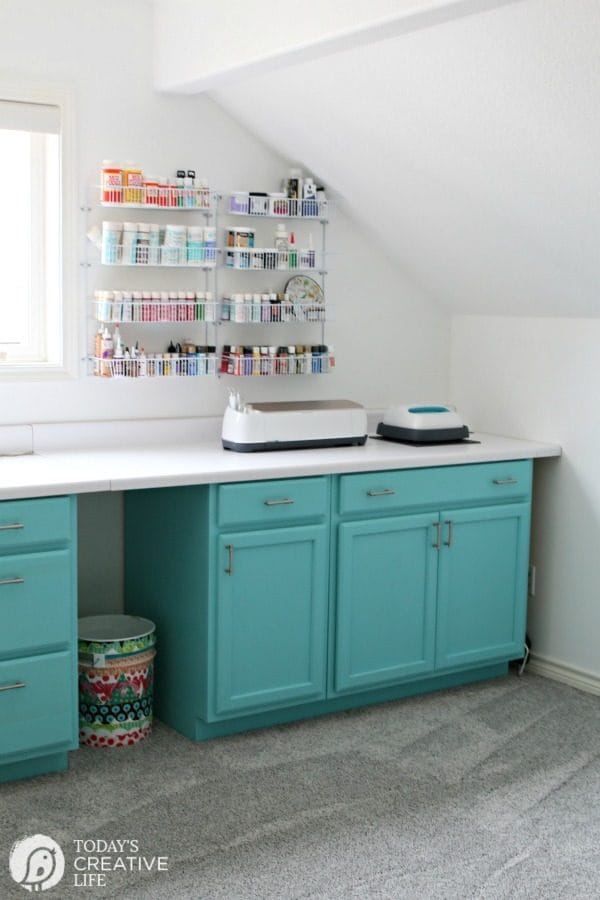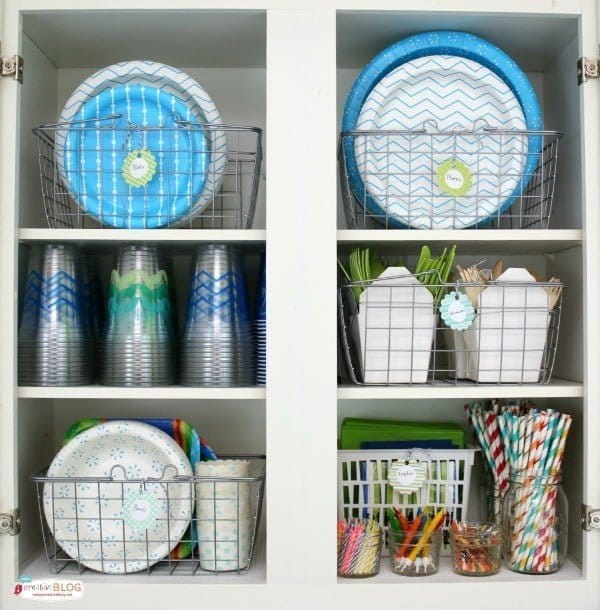 Party Pantry