Looking for Father's Day Printable Coupons? This makes a great gift a child can help create just for dad! I have a few printables for Father's Day that should give you a few options.
Sometimes I am hired to create fun crafts inspired by fun books! Seriously Fun Books! Fun books for Father's Day! (Pretty silly actually!)
Father's Day Printable Coupons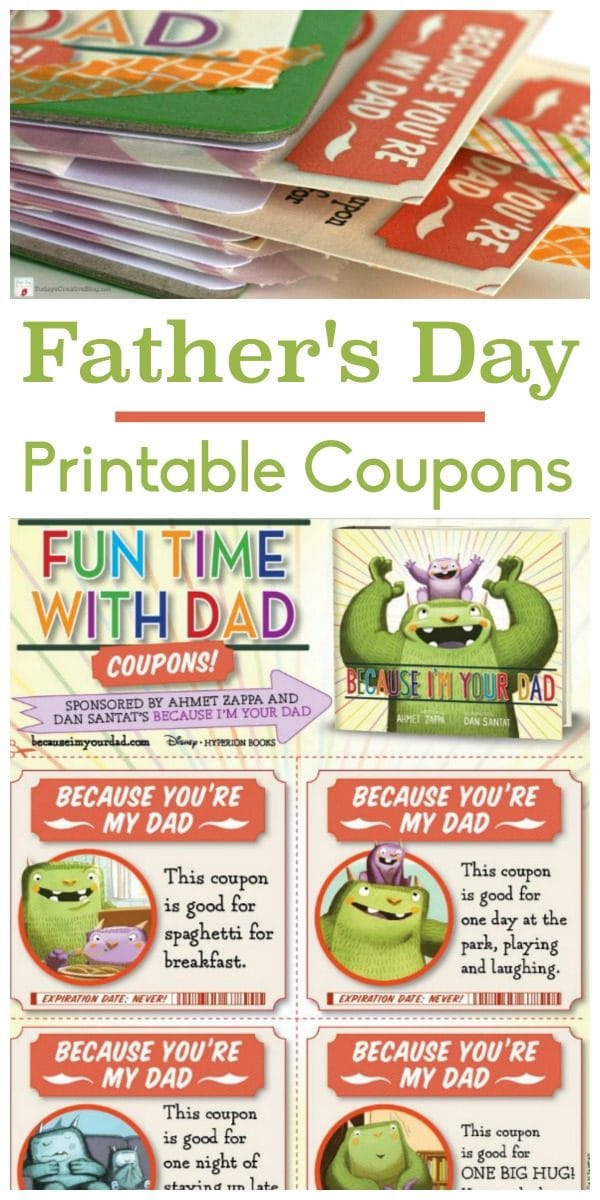 Because I'm Your Dad by Ahmet Zappa – Illustrated by Dan Santat
Since this fun book also had a full page of super cute Father's Day Printable Coupons designed to go with its story, I was instantly inspired to create a Father's Day Coupon Booklet.
This book is written by Ahmet Zappa, yes the son of late rock musician/composer, Frank Zappa. I couldn't help but feel like I was peeking back in time, visualizing a piece of what their life must have been like when Ahmet was a little boy. Cute and playful, this book is perfect for all dads to read to their little ones.
Combined with the EASY Father's Day Printable Coupons, you've got yourself the perfect Father's Day gift for your kids to give to their fathers.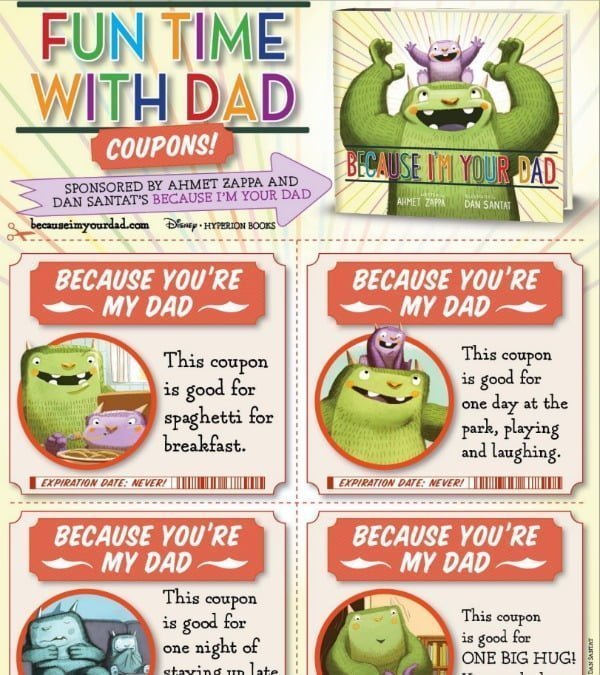 Using a small chipboard photo book I had in my craft studio, I thought making a small pocket book would be great. The small chevron bags I had ordered a while ago from Pick Your Plum were perfect to create the pockets needed. I folded them down to match the size of the coupon and glued them down with glue dots. I attached the ever so loved washi tape to the back of each coupon to be used as a pull. The coupons slip in and out of each chevron bag easily. I added washi tape where ever I thought needed a little more visual appeal, also because it's so easy for little ones to use if you wanted them to help you with the booklet.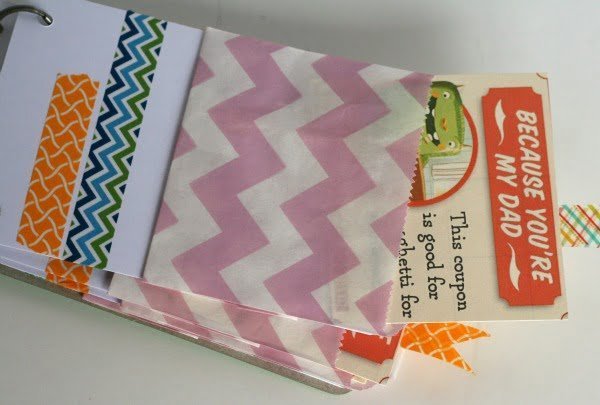 You could easily add hand written messages, or drawings in the white space of each page too.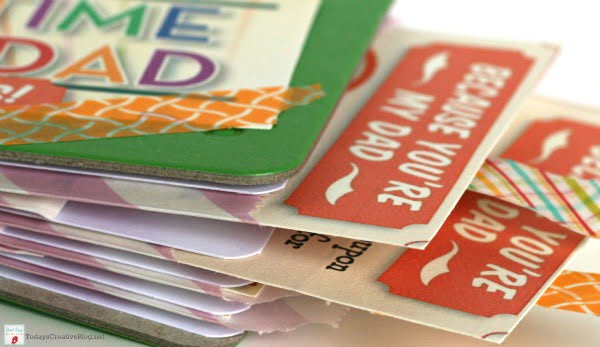 What dad isn't going to love little coupons from their little guy? Especially coupons to stay up late or to eat Spaghetti for breakfast!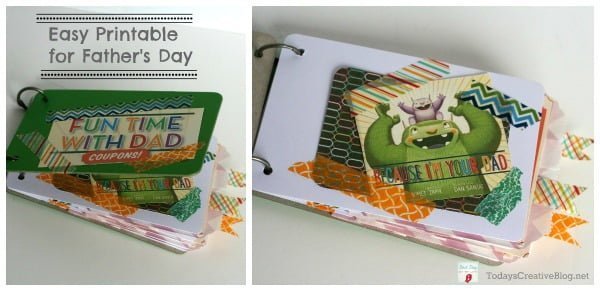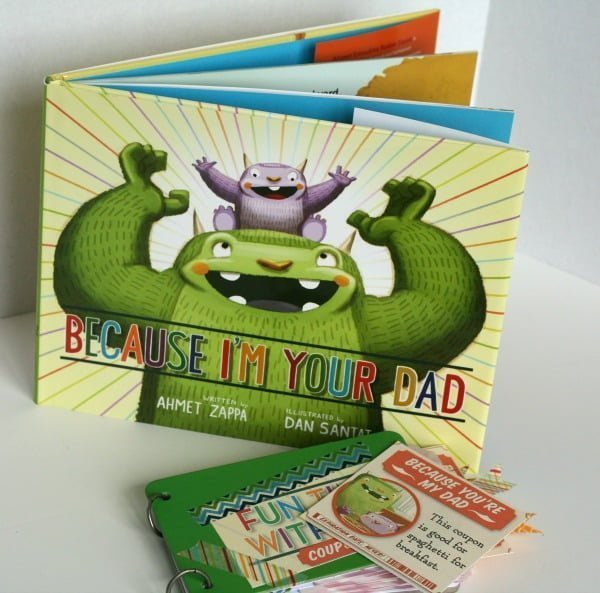 Because they love me, I am being compensated for this post. As usual, all opinions are mine.
---
More Father's Day Ideas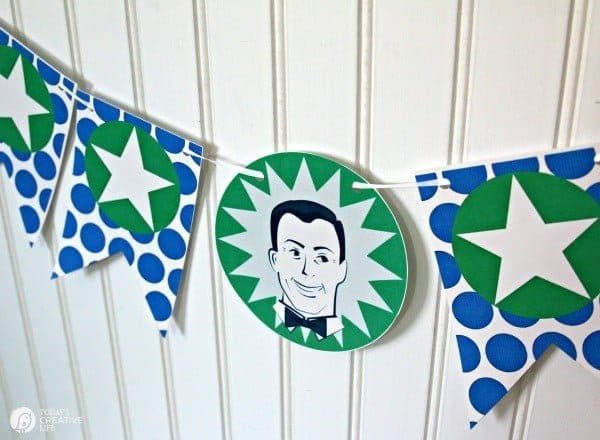 Father's Day Printable Bottle Wrappers and Banner
Fill in the Blank Father's Day Printable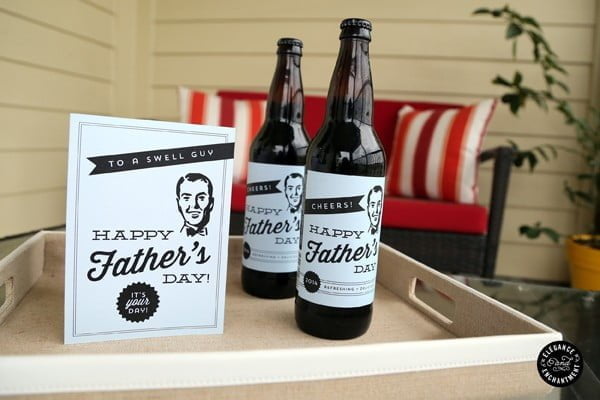 Retro Designed printable Fathers Day Card & bottle labels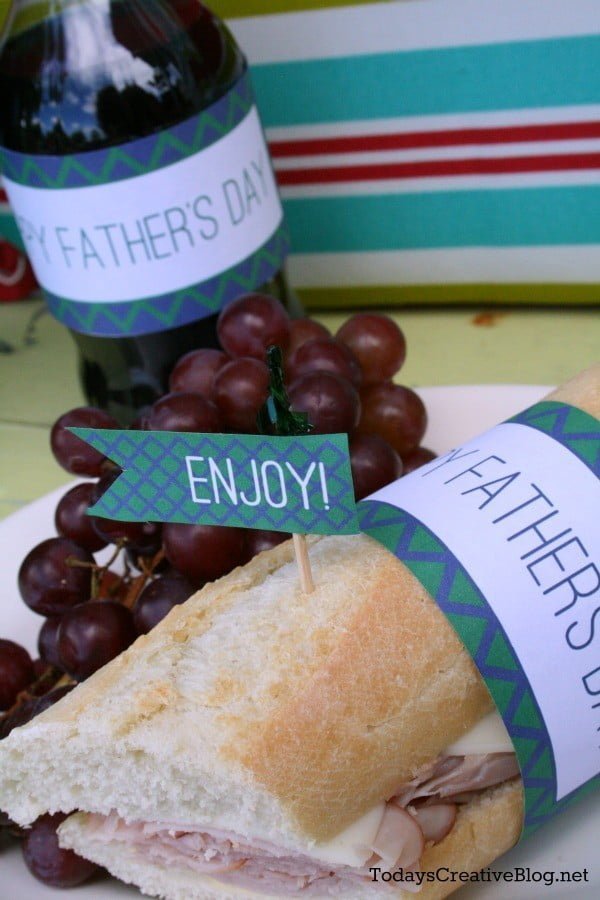 Free Father's Day Printable Sandwich Wraps