This is one of those winter meals. Crock Pot Beef Stroganoff is the kind of comfort food that is perfect for the weekend or any weeknight meal and now I'm adding it to my Slow Cooker Sunday series. It doesn't require a lot of steps or ingredients, so this rates high on my list for "busy day dinner".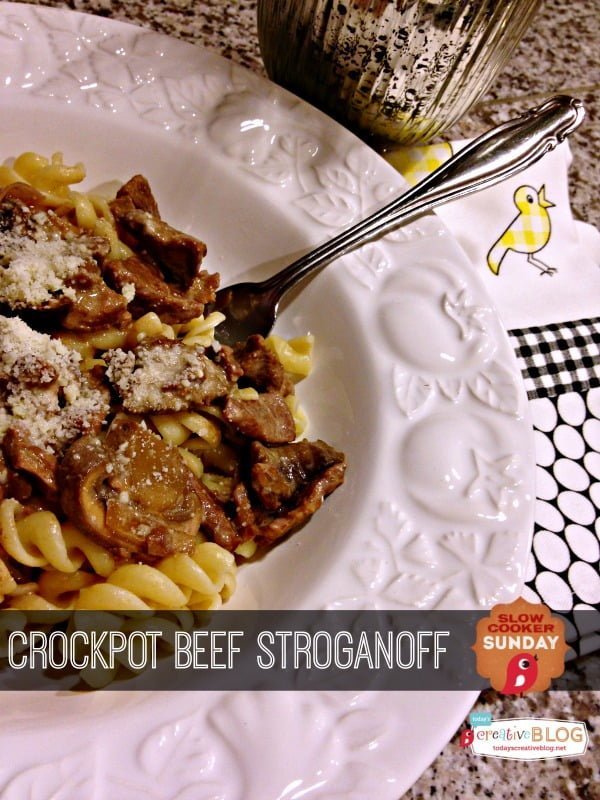 It's not the prettiest meal you'll ever eat, but even my mushroom hating son loves this. I don't think he could tell the difference between the beef or mushrooms. I love it when I can trick him. Seriously……who could hate mushrooms?

I served it over DreamFields Pasta (I adore this pasta and they should hire me! It a low glycemic pasta that taste normal), but you could serve over rice, or baked or mashed potatoes. It has a fantastic gravy. Whatever floats your boat.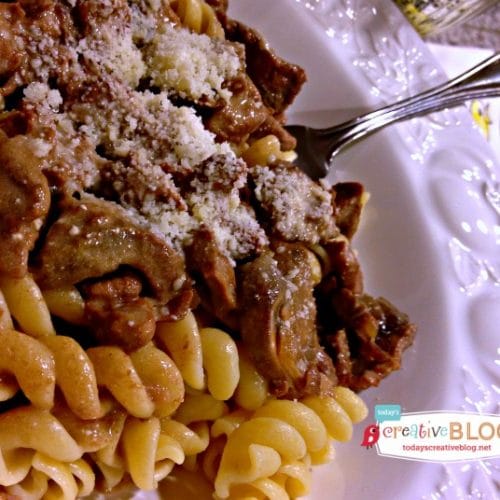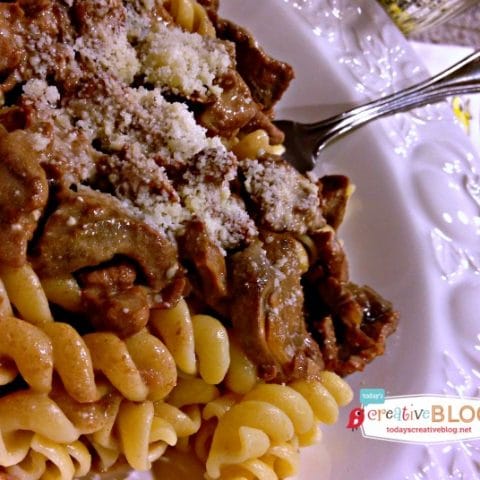 Crock Pot Beef Stroganoff
Prep Time: 15 minutes
Cook Time: 7 hours
Total Time: 7 hours 15 minutes
Ingredients
1 1/2 to 2 lbs London Broil or Round Steak, cut into strips or chunks
1/4 cup all-purpose flour
1/2 teaspoon salt
1 medium onion, chopped
6-8 sliced mushrooms ( I use the small brownish ones Crimini ones, but regular is fine or even a canned or jarred mushrooms will work)
2 cloves garlic, minced or crushed
2 beef bouillon cubes or equivalent granules or base.
1 cup water
1 cup sour cream
Instructions
Cut up the meat (I buy mine already cut), the mushrooms. Crush the garlic.
Place all ingredients inside your crock pot EXCEPT sour cream. Stir
Cover and cook on LOW for 7-8 hours.
About 10 min before serving, stir in your sour cream.
Serve over pasta, rice or potatoes.
Notes
I like using fresh crimini mushrooms, but regular ones taste great too. Canned or jarred work well if you don't have any fresh.
Nutrition Information
Serving Size There are 3 of us and there is usually one serving
Amount Per Serving
Calories 0
Although the recipe calls for bouillon cubes, I love this Bouillon Beef Base
.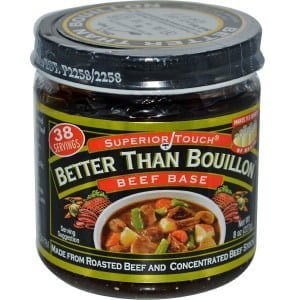 And that Dreamfields Pasta, I love it. It's a great low carb option.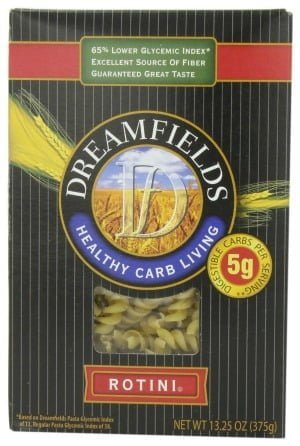 Join my Crock Pot / Slow Cooker Pinterest board. I just started it, it's tiny……but it's going to be fabulous!
Follow Kim Demmon (today's creative blog)'s board Crockpot & Slow Cooker Recipes on Pinterest.


This post contains affiliate links for your convenience. If you choose to actually purchase from the link, I do receive a small…..very very teeny tiny small kick back. I am not being paid by these companies to promote their items. They are items I love and use for this recipe.