More holiday ideas coming at my Creative Girls Holiday Soiree! Today's creative girl is Linda from Craftaholics Anonymous and she's sharing how you can make the cutest DIY Christmas Shirt for yourself or your kiddos! I'm dying over the skirt too! Look at those little poms! So many great ideas like these Candy Cane Crafts! See more Holiday Soiree Creative Ideas here.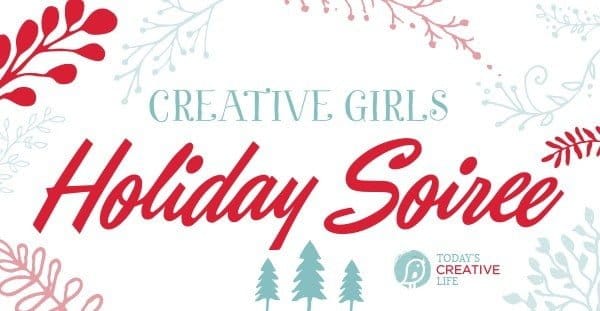 DIY Christmas Shirt
Looking for a fun, easy Christmas shirt to make for your little girls this holiday season? Here is a super easy and super cute shirt you can make for them! They'll love this Holly Berry Shirt!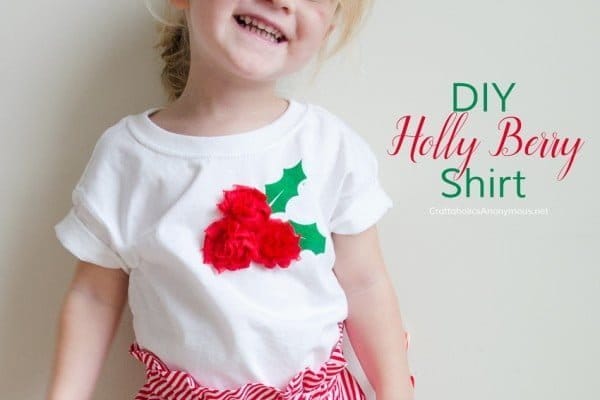 Hi! I'm Linda from Craftaholics Anonymous® and I'm excited to show you how I made this easy Holly Berry shirt for my little girl. She LOVES it! She loves feeling the soft flowers and smooth leaves. I guess its a great sensory shirt as well. ha!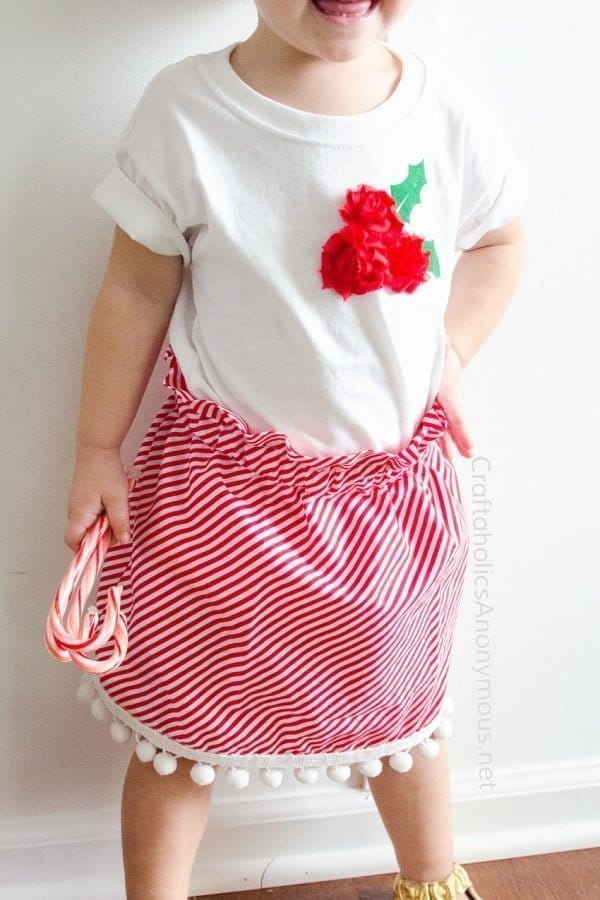 I made this shirt to coordinate with the adorable Pom Pom Candy Cane stripe skirt I whipped out for her last week. I'm sharing the skirt tutorial on my blog today. Run and check it out here!
Christmas Shirt Tutorial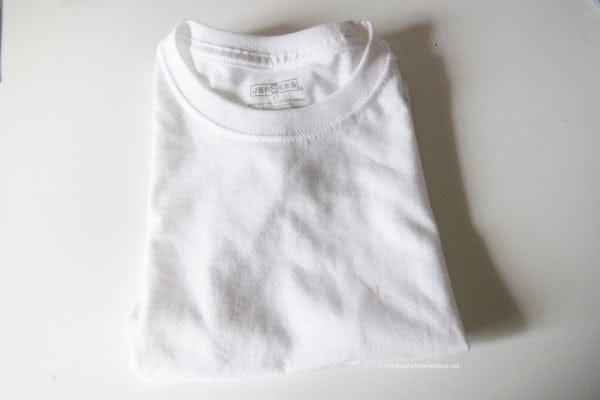 Supplies: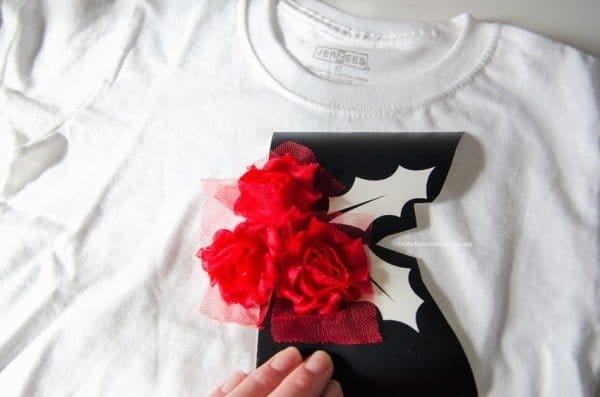 How to Make a Christmas Shirt
Place the red chiffon flowers in a cluster with the leaves and determine the placement on the shirt. After you've decided on the placement, remove flowers and remove the sticky backing from your leaf stencil and place onto the shirt.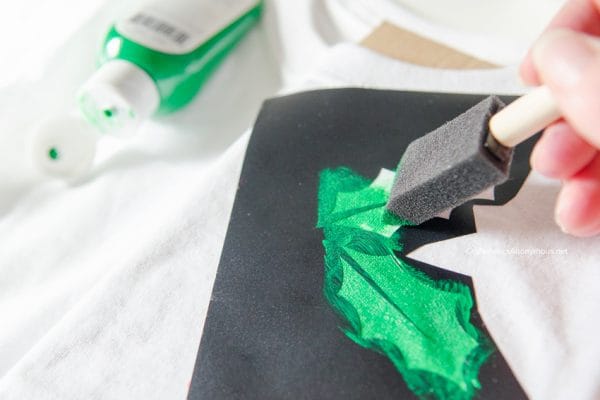 2. Place a piece of cardboard in the shirt underneath where the stencil is so that if the fabric paint bleeds, it won't bleed to the back of the shirt. Paint on the green fabric paint. Allow to dry and apply a second coat if needed. Heat set according to the directions on the fabric paint bottle.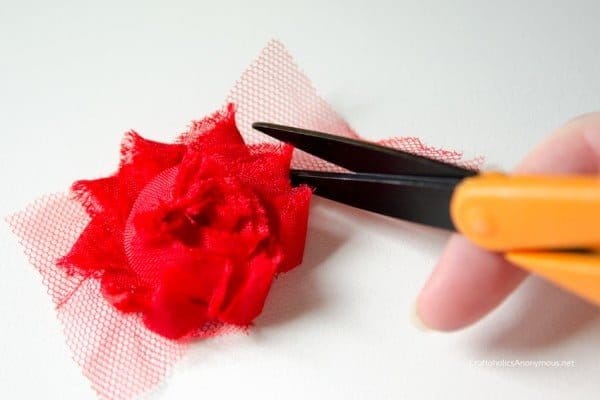 3. Trim off the netting around the chiffon flowers.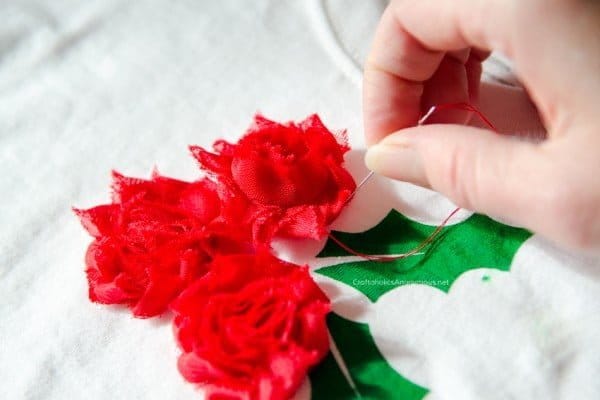 4. Using a needle and thread, stitch the chiffon flowers in a cluster by the leaves so that they resemble holly berries.

If you liked this craft, please stop by my blog, Craftaholics Anonymous® and say hi! I share lots of Crafts, DIY's, and free printables!
For more creative goodness, head to Craftaholics Anonymous.