Kids will love helping you make this DIY Solar System. Kids love learning about space, so painting all the styrofoam planets will really spark their interest in space. Like these Earth Day Crayons, this is a science project for kids.
This is something that can hang in their bedroom, the reading nook or even take to their teacher to share with the whole class! Kids LOVE making things! I bet they'd love to learn how to make edible paint!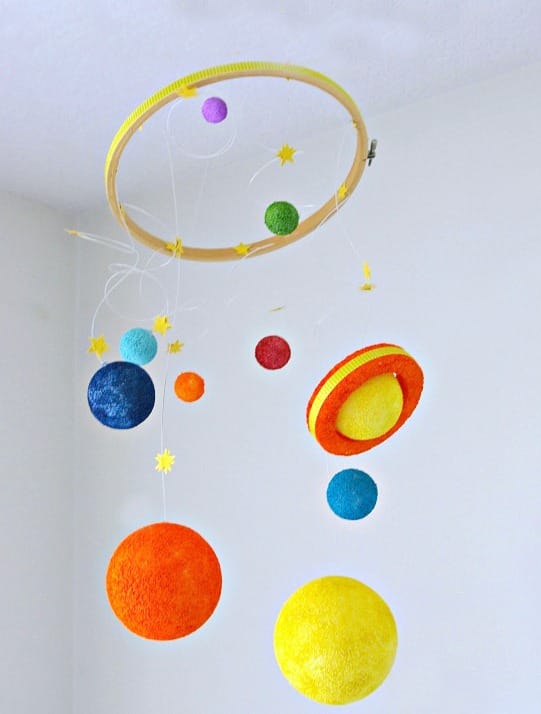 DIY Solar System – Space Project for Kids
Supplies Needed:
10″ or 12″ embroidery hoop
A sheet of yellow cardstock
Scissors
Ribbon or washi tape to wrap around the outer edge of hoop
Thumbtack
How To Make a Solar System
Paint the Styrofoam pieces in different colors to represent Planets using foam brushes. Allow drying.
Using a Star Punch, punch out several stars. Your stars can be any color!
Once my "planets" were dry, I cut different lengths of plastic hanging wire. Attach one end of each to the inside of the embroidery hoop.
Each piece seemed to hold in place better by adding a star on top of the plastic end when gluing, and I like the way it looked like stars in the sky.

To the other end of each plastic piece, I added a dab of hot glue to the top of each planet, and pushed the cord through the Styrofoam and glue, allowing it to set before moving onto the next.

For Saturn, and for the edge of the hoop, add some coordinating striped ribbon that tied the two areas together.
Glue on more stars, and add your hanger. I used a glue dot in between two stars along the cord of each planet, pinching them together so they would adhere to the cord and each
other. These dots work very well.
Cut four two foot long pieces of cord, and tied them evenly around the edges of the hoop, then all together at the top in one knot to create a hanger in the center. I tied it slightly off to the side of the center so the system would hang at an angle.
Hang it up! A push pin should be perfect to hang this from the ceiling.
This DIY Solar System doesn't have to be perfect, the kids will love it anyway!
---
More Crafts for Kids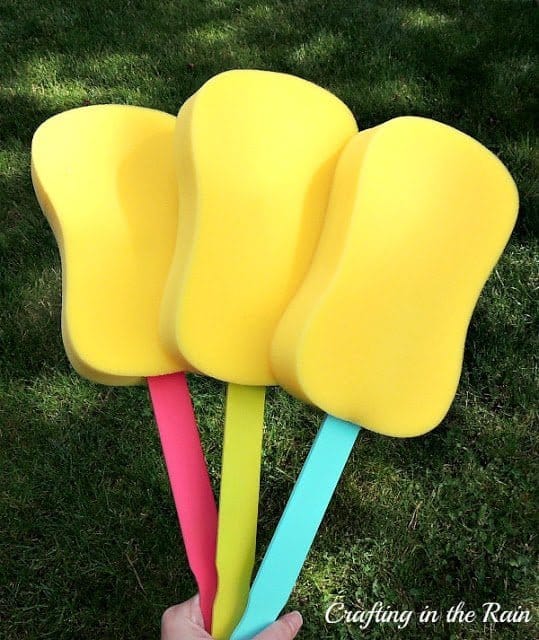 Balloon Boppers Kids Game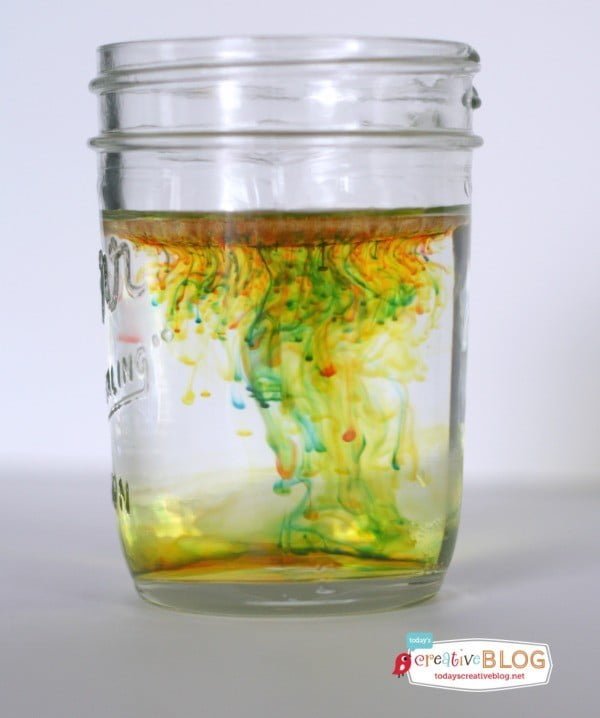 Magic Rainbow Science Project for Kids
Soapy Dough Playdoe Recipe