I have been completely obsessed with Tartan plaid lately. My love for plaid comes out every holiday season! This year took it a bit further and created these adorable Tartan Plaid Desk Accessories.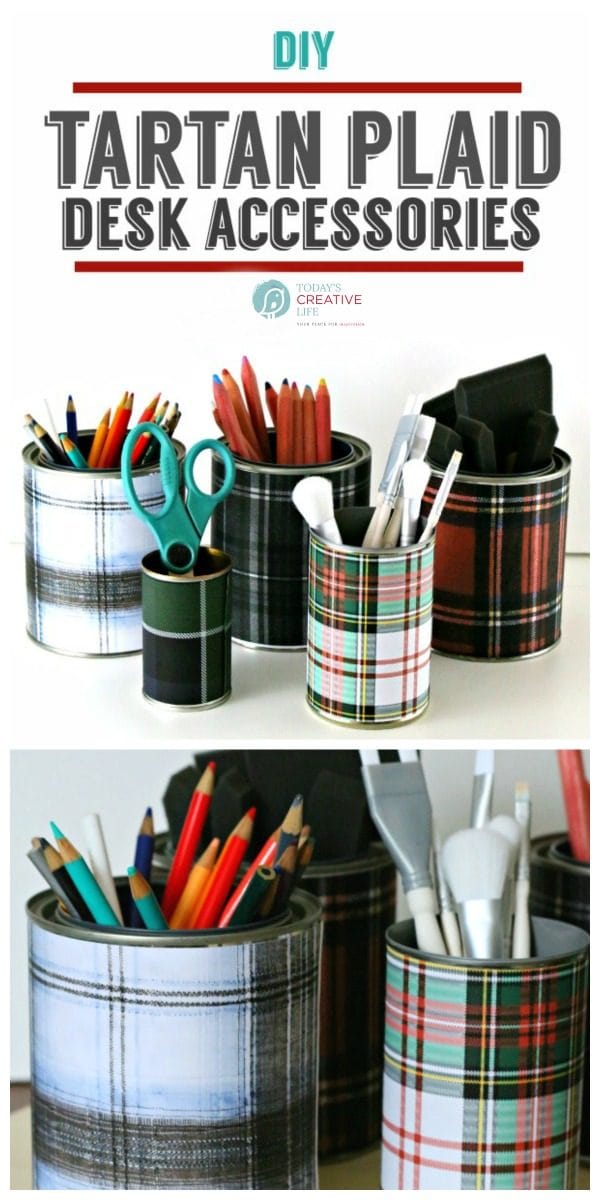 DIY Tartan Plaid Desk Accessories
It all started when I ventured to a local fabric store to find a couple of different Tartan plaids for gift wrapping ideas. When I couldn't find what I wanted, I then looked with no luck, for scrapbook paper in a Tartan plaid. That's when it occurred to me that I could just print my own! I printed out several to see which ones I wanted to use.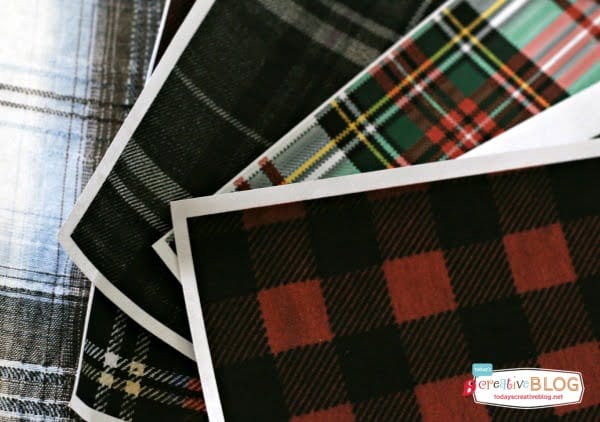 I'm giving you 4 patterns, but you may find more on Brusheezy.com
DOWNLOAD 4 FREE Plaid Patterns
How to Make a DIY Desk Organizer
Supplies Needed:
Clean tin cans in a variety of sizes
Inkjet Printer – I've owned this one and it's a great value for the price.
I already had a few small paint cans from Lowe's and then I grabbed a couple of cans from the recycling bin. Having a variety of heights and sizes will allow you to organize a variety of supplies.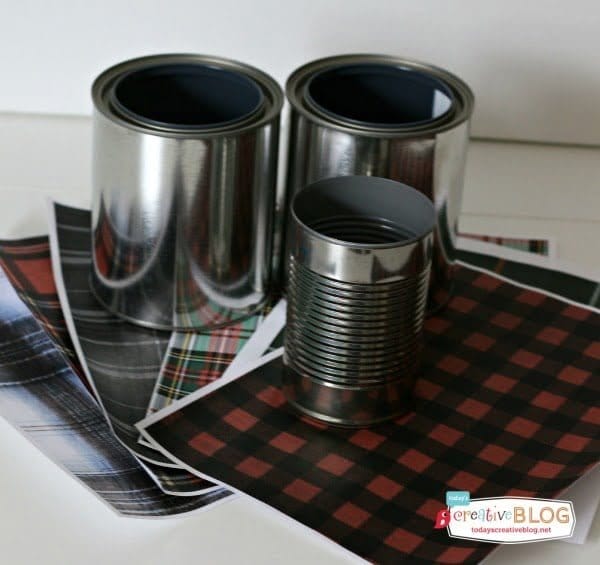 How to Make:
I first measured how tall each can was and trimmed my paper accordingly. Some cans will be larger than 11 inches around, so you'll have to patch a section with another strip of paper.
Using double stick tape, apply to the non-printed side of the paper. I only applied to the edges, however, you could apply in the middle as well.
Position the paper on your can and adhere into place.
Repeat for any patched areas needed.
That's it! So easy!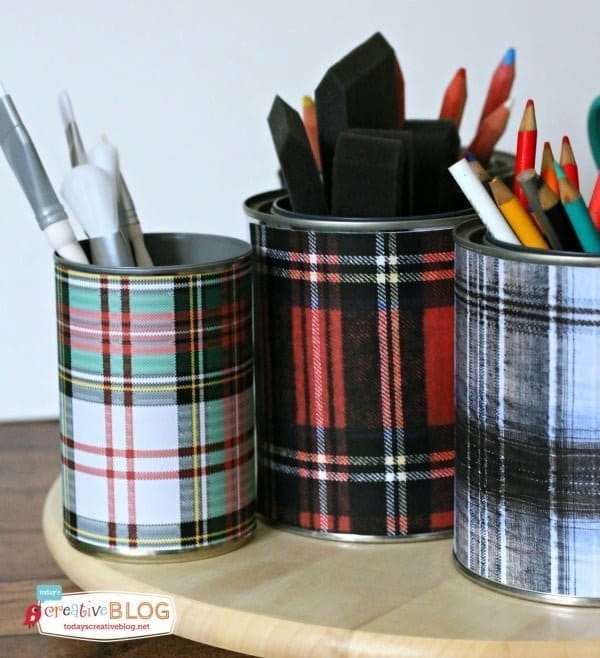 Fill your cans and use them where needed. Placing them on a large Lazy Susan is a great way to save space.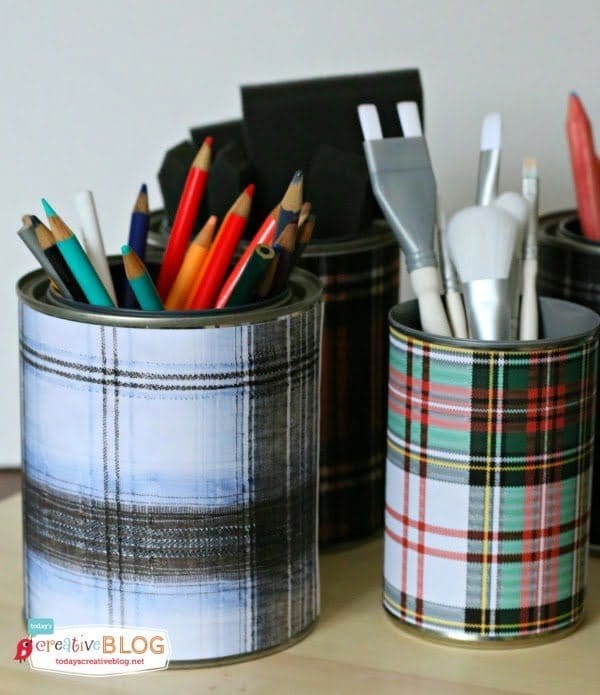 I didn't stop there. I had to make Tartan Plaid Coasters too! I originally shared on Tidy Mom.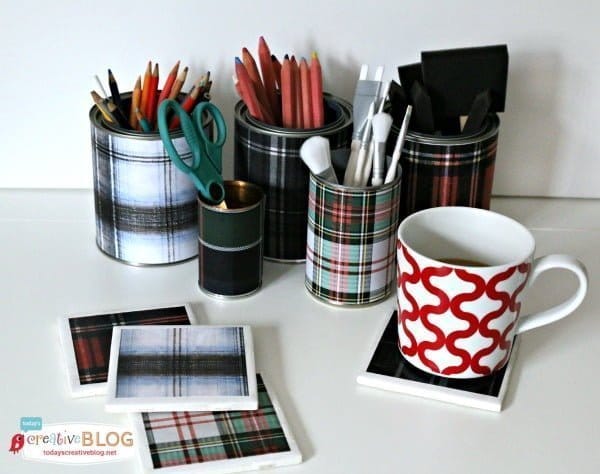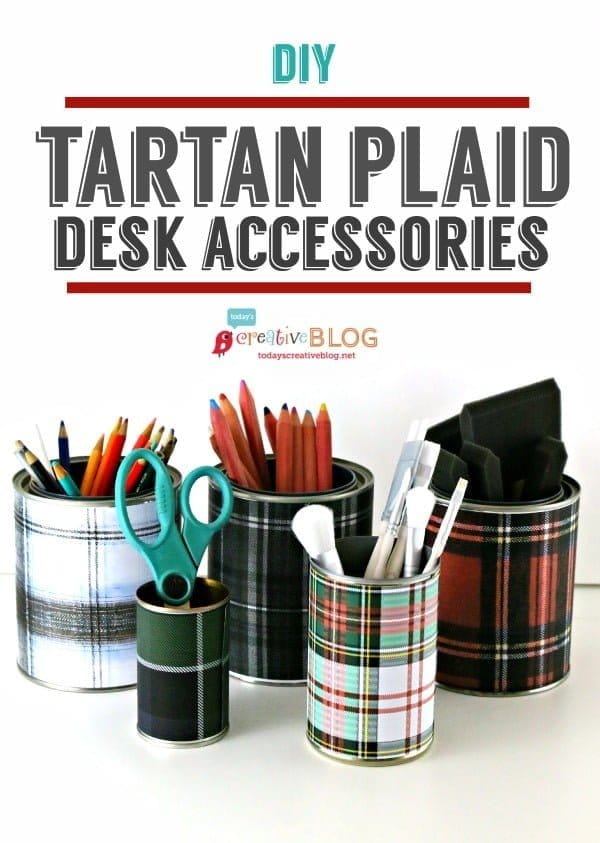 ---
DIY Craft Ideas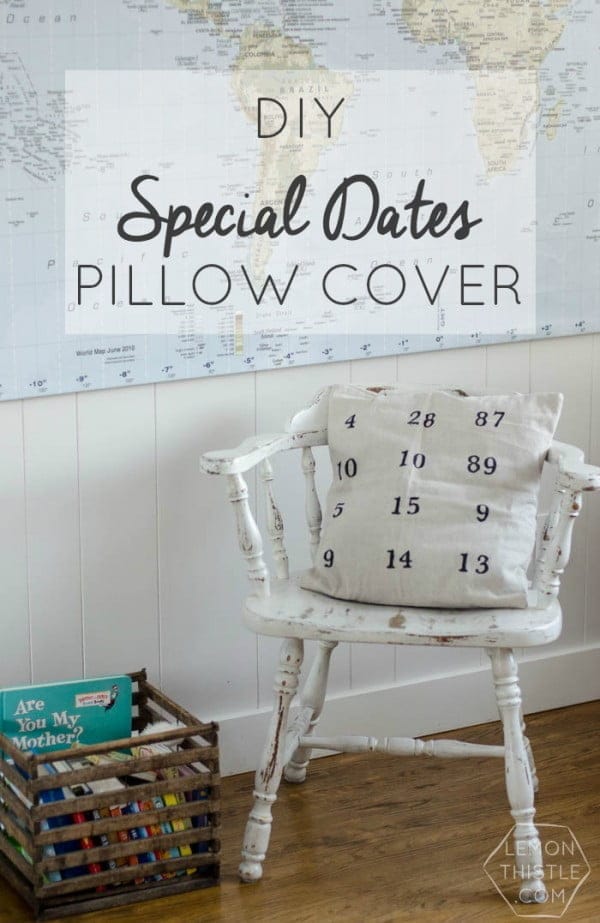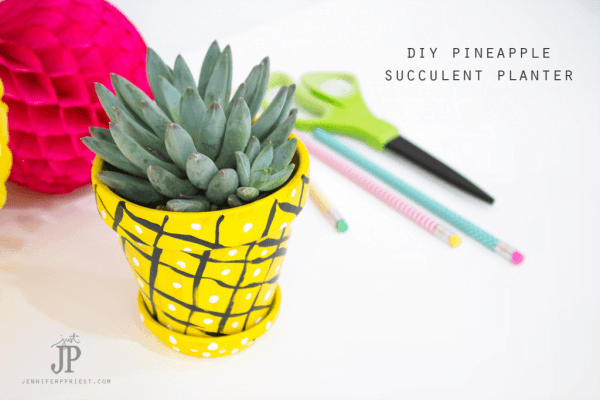 DIY Succulent Pineapple Planter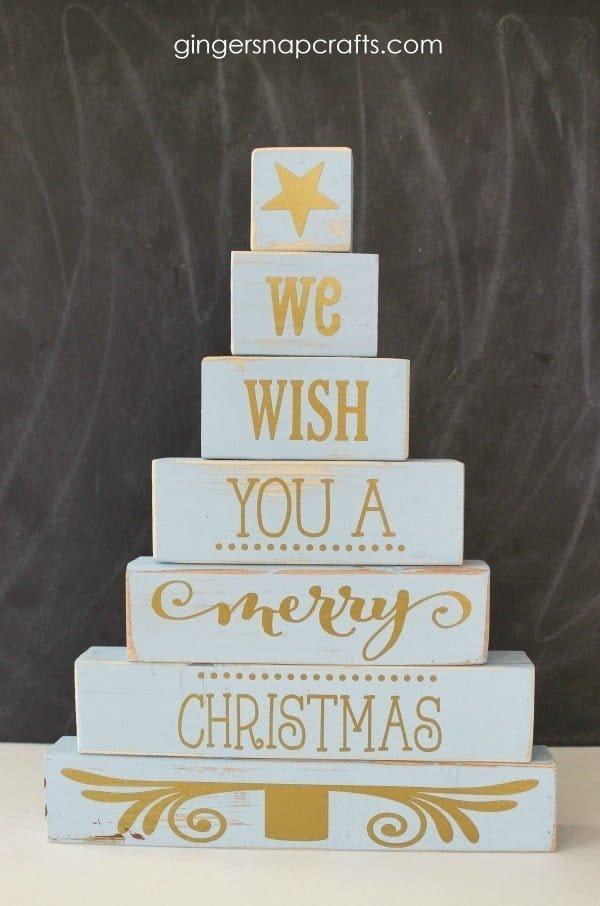 DIY Wood Block Christmas Tree