This past week I made a LOT of these Glittered Clothespins for my Grad Party post I did for Shutterfly! (if you've got a graduate this year, these grad party ideas may come in handy!)
Glittered Clothespins {DIY}
I used the pretty sparkly clips for the photo garland I made and I didn't even think twice about the details until someone asked if I made the clips and wanted to know how.
Sometimes we creative bloggers forget that some crafty stuff isn't common knowledge, that not all of you walk around with mod podge sticky fingers day after day. So if you already know how to do this, then you may want to skip this post and visit my Grad Party post, or my Slow Cooker TWO ingredient Pulled Pork recipe.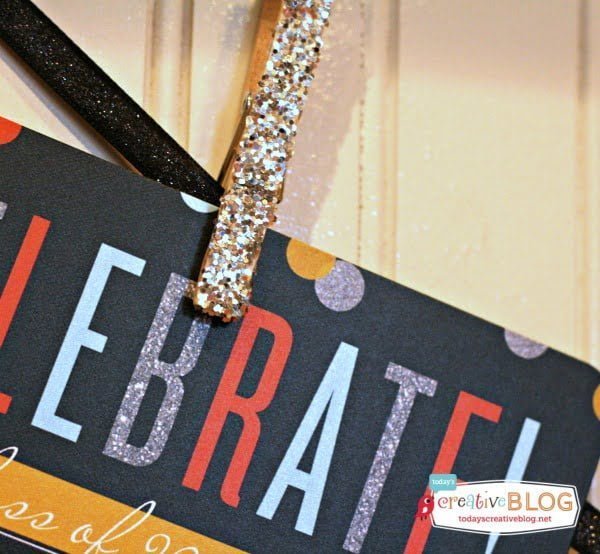 How to Make Glittered Clothespins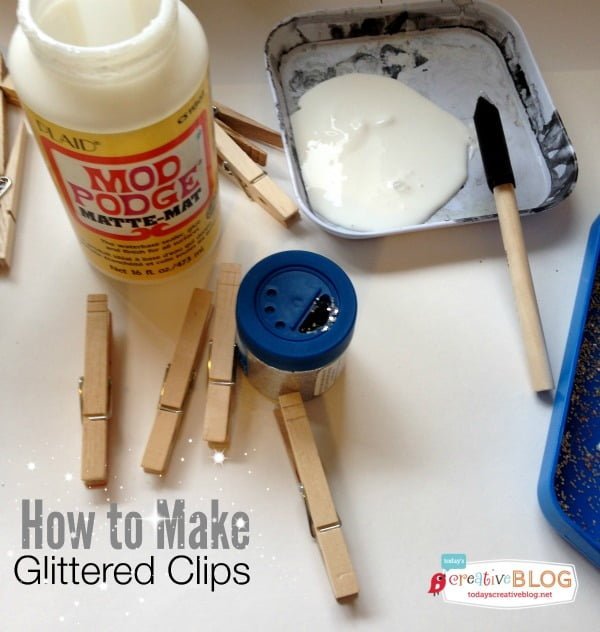 Gather all your supplies:
wooden clothespins (I found mine at the Dollar Tree) Regular or Mini
glitter
mod podge
foam brush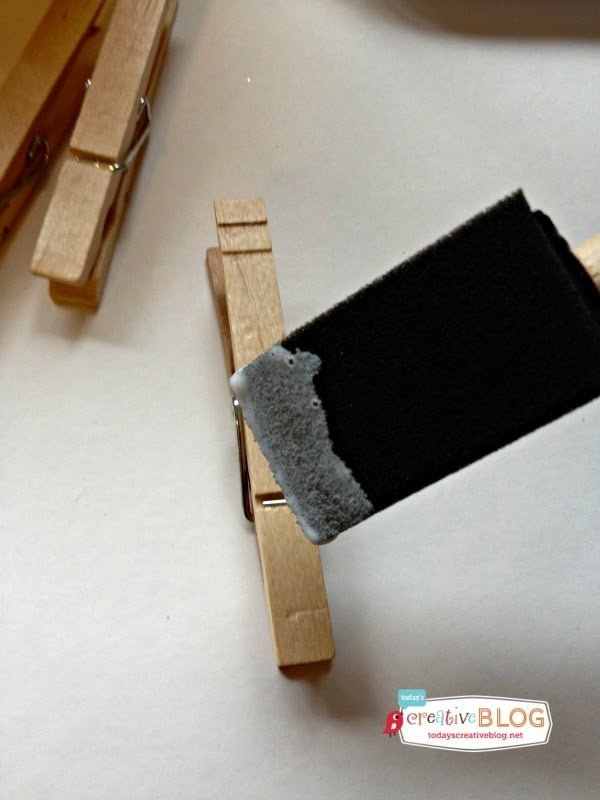 Paint each clothespin with a liberal amount of mod podge.
Don't let it drip down the sides, because you don't want it to dry, gluing the pieces together. You only need to do one side if you're doing a photo garland like I did. If you want both sides glittered, you'll have to finish one side completely before doing the other side.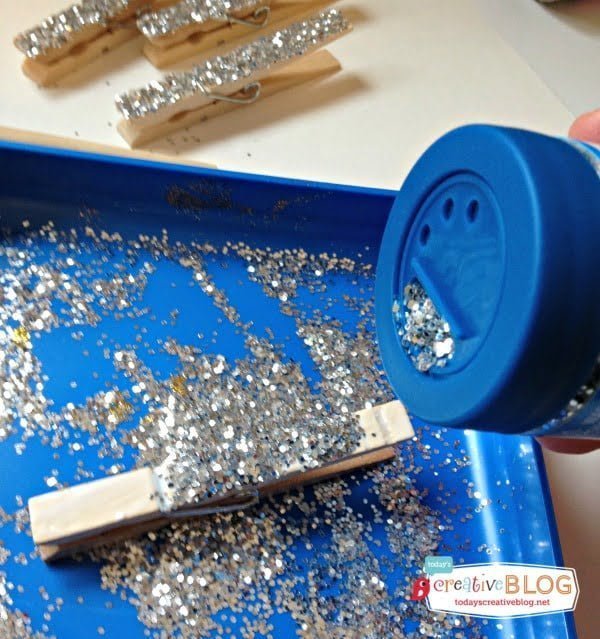 SPRINKLE – I use a glitter tray, but a paper towel works well too. After you brush the clothespin with mod podge, sprinkle a LOT of glitter, covering all the wet parts. Gently pick up by the edges and shake off any extra glitter.
Set aside and allow to dry. I left mine alone til the next day, but I think they'd be dry in a couple of hours.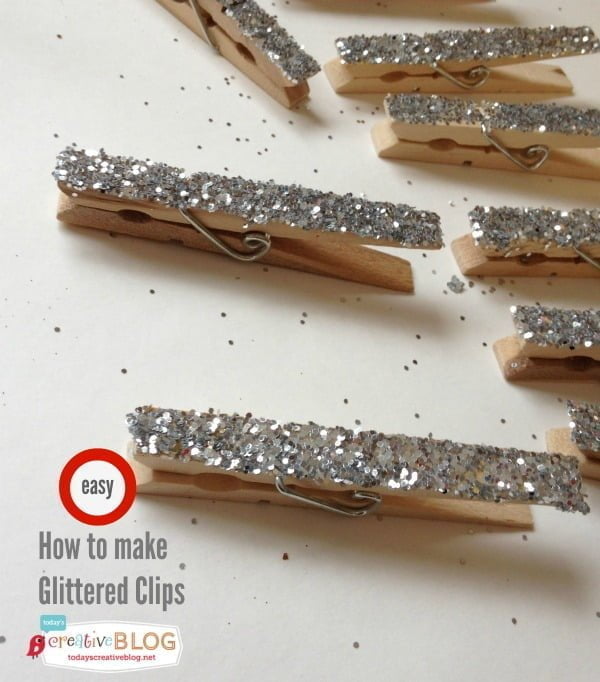 This is such an easy way to add a little bling to anything. It also makes it super easy to create a fast banner or garland. No sewing needed! My kind of craft!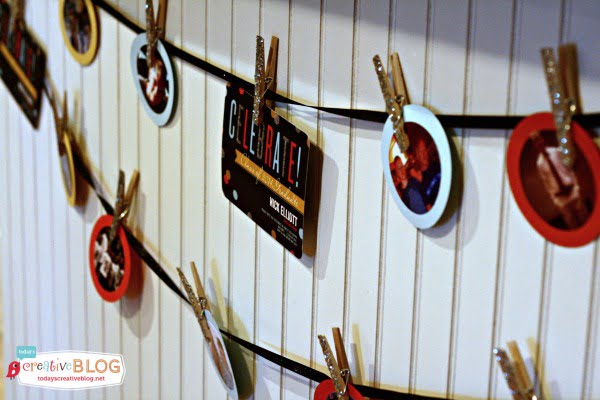 Now you know how to make glittered clothespins…..glittered clips!
You'll have to check out the Grad Party Ideas I put together. I transformed our Basement Bar into a Grad Party Hangout!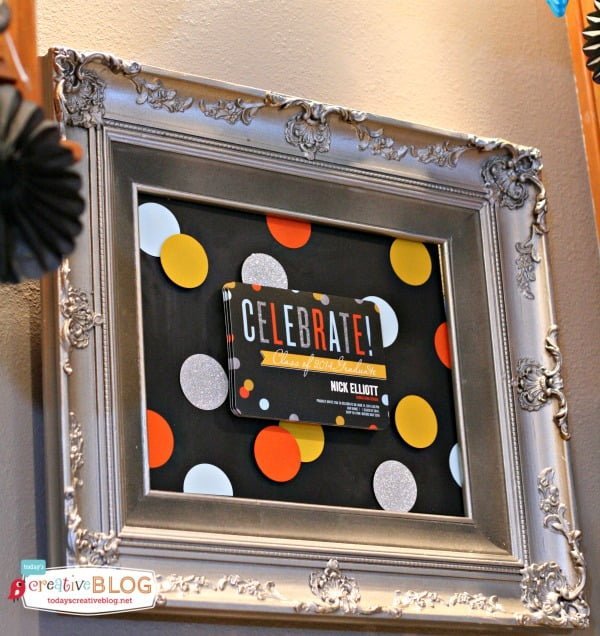 This post contains affiliate links for my supply list. If you decided to purchase anything from Amazon via these links, I'll receive a teeny tiny, itty bitty %. Why am I telling you this? Because it's the law.