While slowly updating our 1999 home, I was starting to look for Hypoallergenic Carpet Ideas to replace the worn builder-grade carpet that was original to the home. I was overwhelmed at the thought of searching for a Low VOC or No VOC carpet replacement. That's fancy talk for off-gassing. I didn't want to fill my home with that "new flooring smell".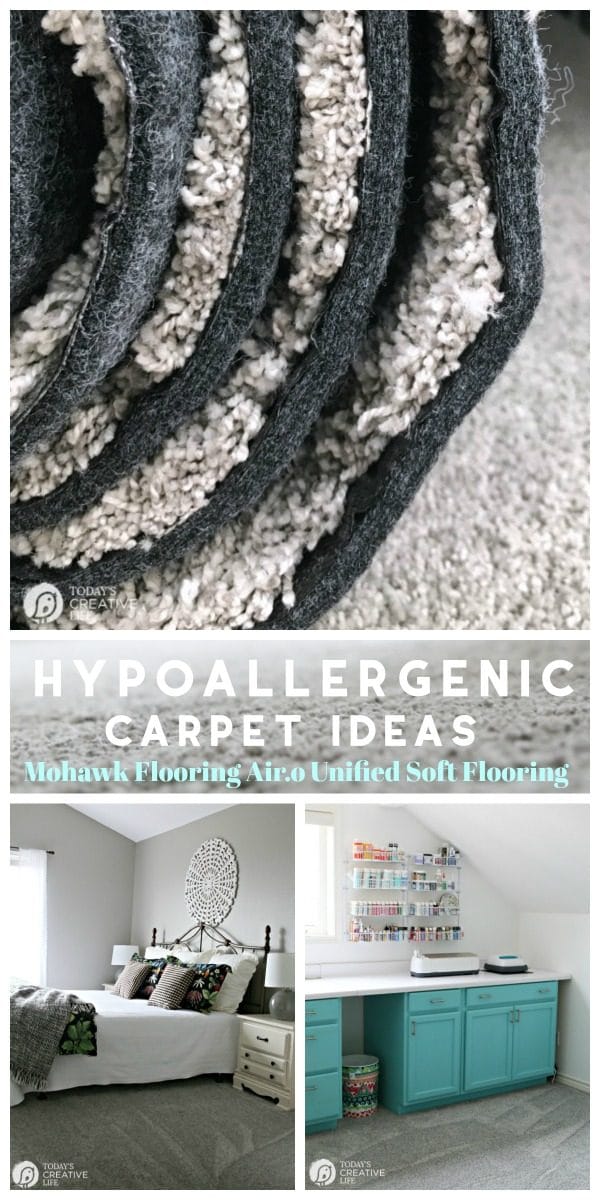 I'll be showing the whole before and after process! Get ready for lots of photos!
Hypoallergenic Carpet Ideas & Options

According to the EPA, we spend over 90% of our time indoors. Because of this, I try to use toxin-free products where ever I can, whether it's cleaning products, replacing an old mattress or even the candles I burn. I am a fan of using VOC-free products, for any new additions to my home, especially when it comes to flooring.
Partnering with Mohawk was perfect timing because the Mohawk Flooring Air.o Unified Soft Flooring was everything on my wishlist!
VOC-Free
Air.o is Latex Free
Odor Free
Recyclable & Sustainable

AFTER: Fresh, updated with Air.o
If you've been around Today's Creative Life, you already know I'm a BIG fan of safe hypoallergenic flooring options for my home. None of us suffer from allergies really, but keeping our inside air as clean as possible is a top priority.
Why You Need Hypoallergenic and Recyclable Air.o Flooring
Mohawk sent me this article and WOW, I have learned way more than I ever thought I needed to about carpet, sustainability, chemicals and more! I'm SO lucky to have hypoallergenic flooring from Air.o! Plus, did you know that traditional carpet takes up the second largest amount of the landfill space? But, Air.o is 100% recyclable.
I also have learned that mildew, mold and other allergens always require moisture to grow. Air.o's fibers and integrated premium felt pad don't absorb moisture, and the pad is already attached. This construction provides much more airflow, which releases dirt, dust, and soil from
the floor when vacuuming, leaving you with a cleaner home.
Installing Hypoallergenic Flooring from Air.o
I first got busy choosing the color I wanted. I had what every home built in the late '90s had. Low-quality light tan carpet. Even though we didn't have a ton of stains, it just looked sad, tired and worn. I was sent 6 different samples and I went for the 2 greyish ones right away! I ended up choosing the Rock Wall in the Fresh Start II collection.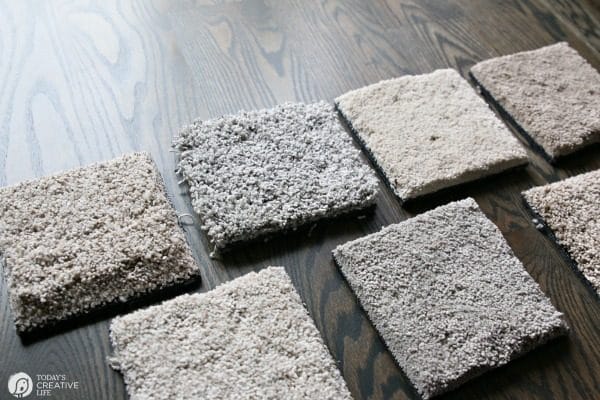 It's the perfect complement to all the other grey touches in my home. It's not too light or too dark.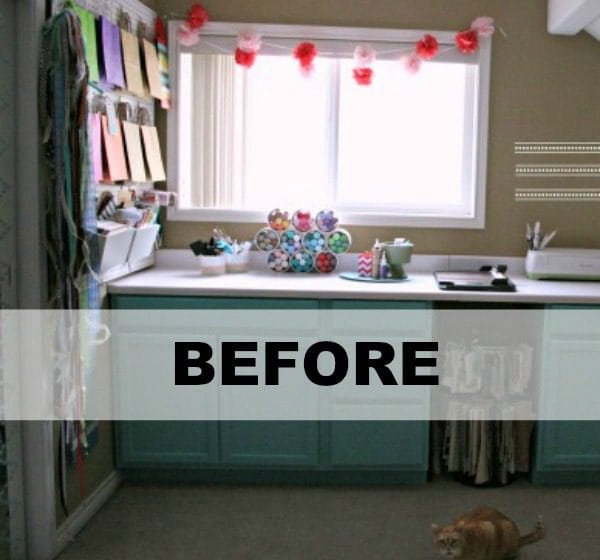 Whenever you're having new flooring installed, especially upstairs, it's going to require a bit of work on your part to move everything, unless you hire out.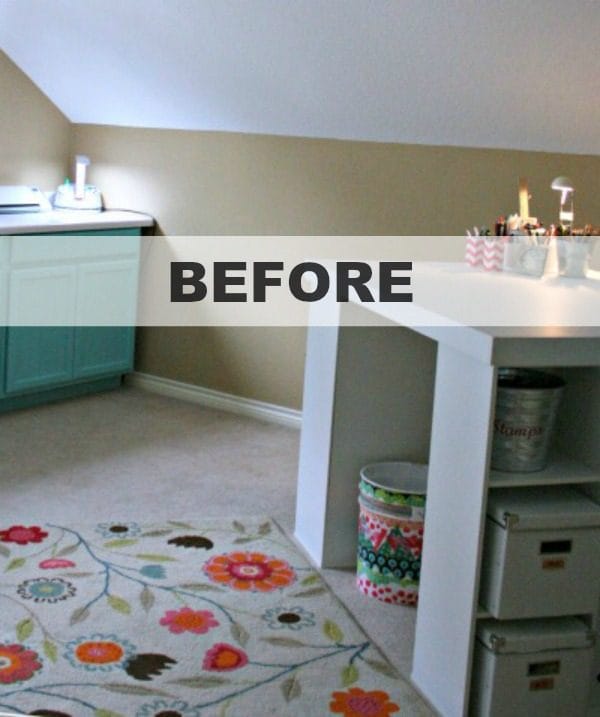 My craft room was the biggest obstacle because we had installed cabinets over the existing carpet and would have to remove all of them, as well as my ceiling to floor prop shelves full of dishes.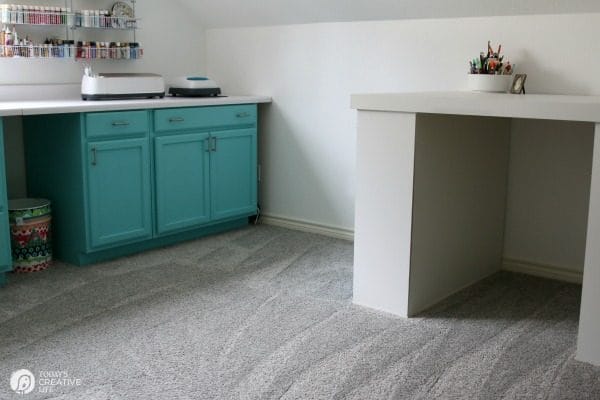 In our case, we had our 18-year-old son and a few of his friends to help. Since Air.o flooring is much easier to install, it only took one day, which is 50% less time than traditional carpet. There is no tacking strip or padding to install because it is all one piece.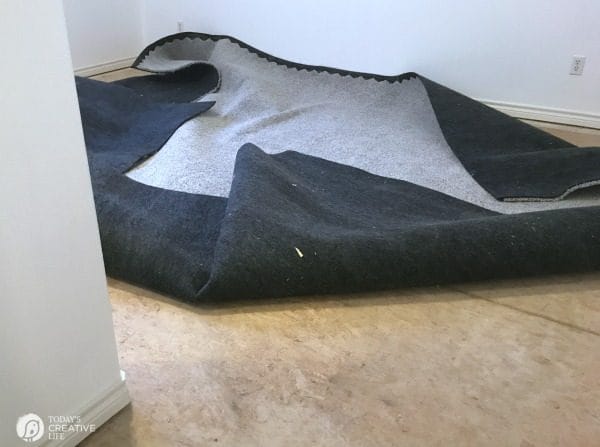 As mentioned, Air.o comes with the pad already integrated. Its tension-free construction means no "stretching". Once it's unrolled, it's down and will lay flat forever -Mohawk offers the warranties to prove it.
Air.o has really refreshed and updated the upstairs.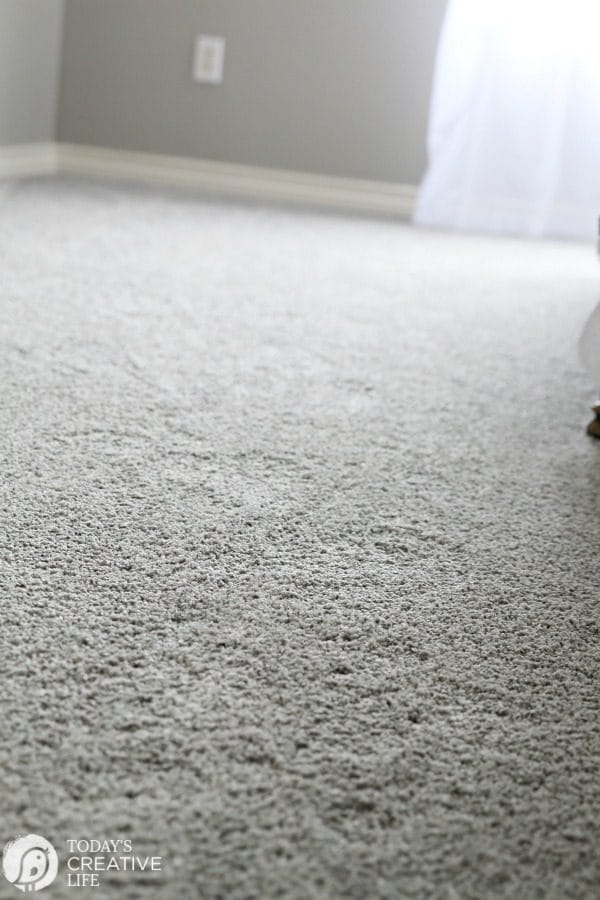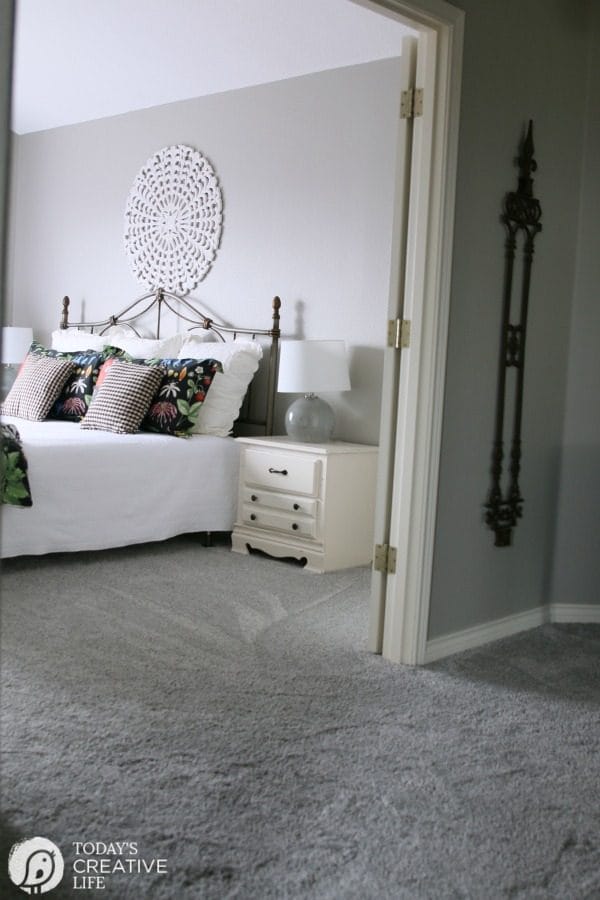 Below, you'll see a photo of the bedroom BEFORE with the old and worn carpet.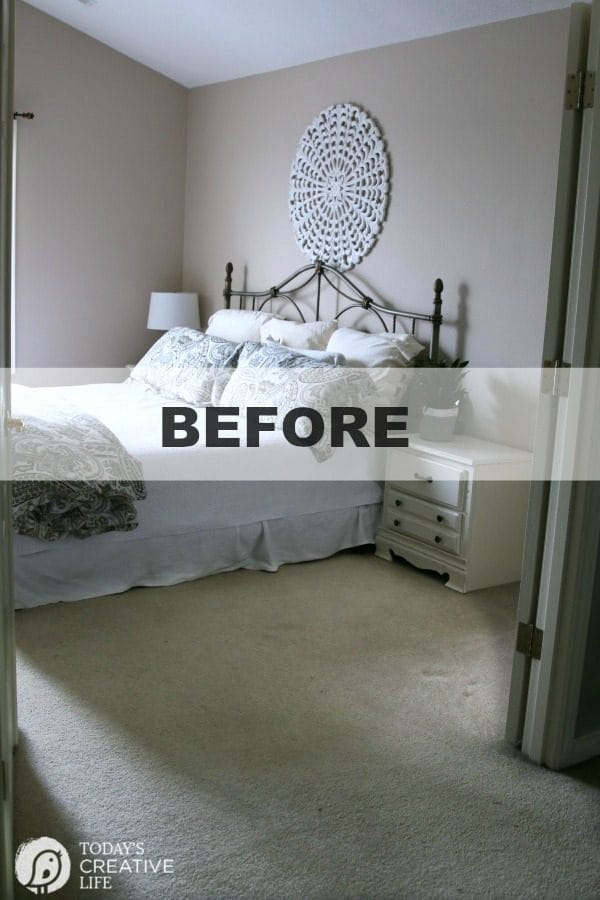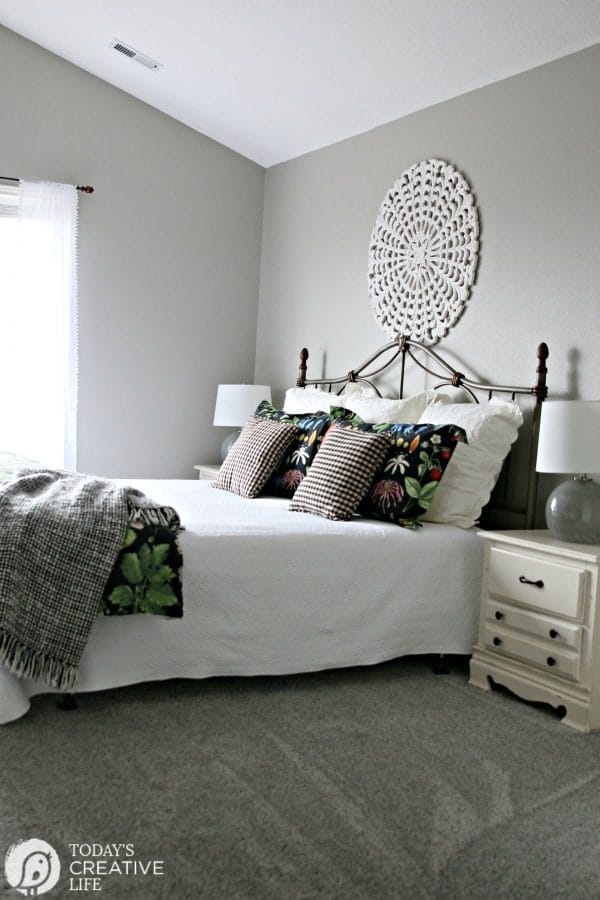 I took the opportunity to swap out my bedding and a fresh coat of paint in all the rooms. We used a color called Mindful Grey. The same color we used on our main floor.
I am especially loving the bright white walls in my craft room. I had no idea how depressed that old tannish carpet with the tan walls was.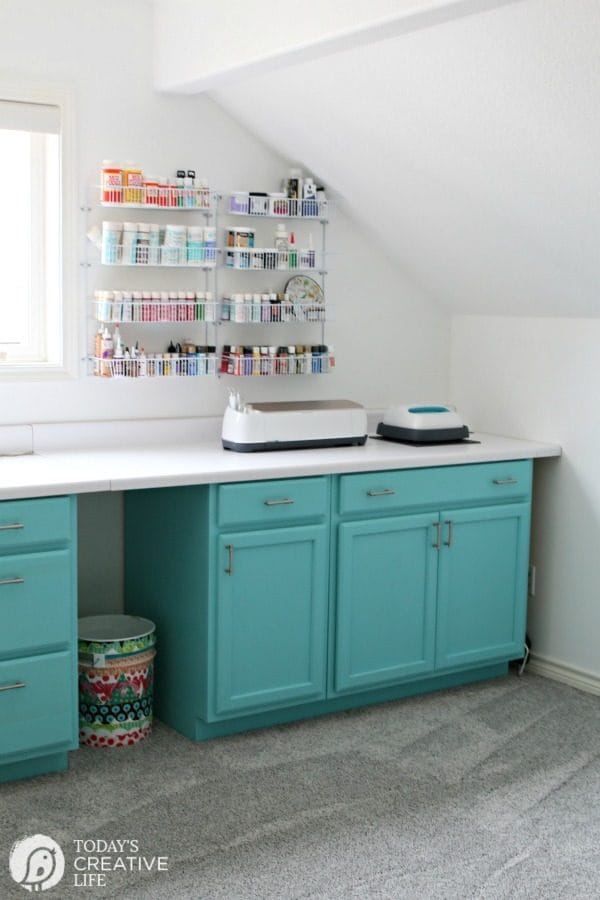 Another easy way to add value to your home is when it comes to your staircase! Ask for the Hollywood style, instead of the waterfall method of installation.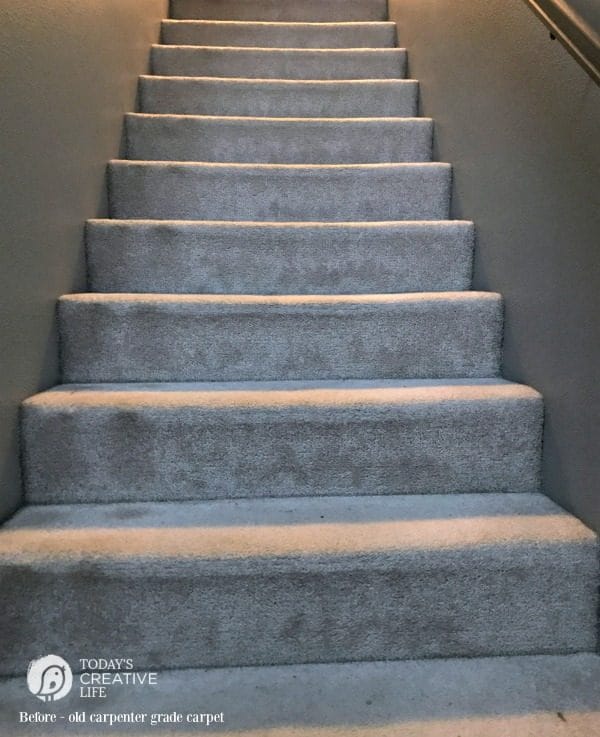 See how the top photo, the carpet just falls directly down to the next step without a custom look?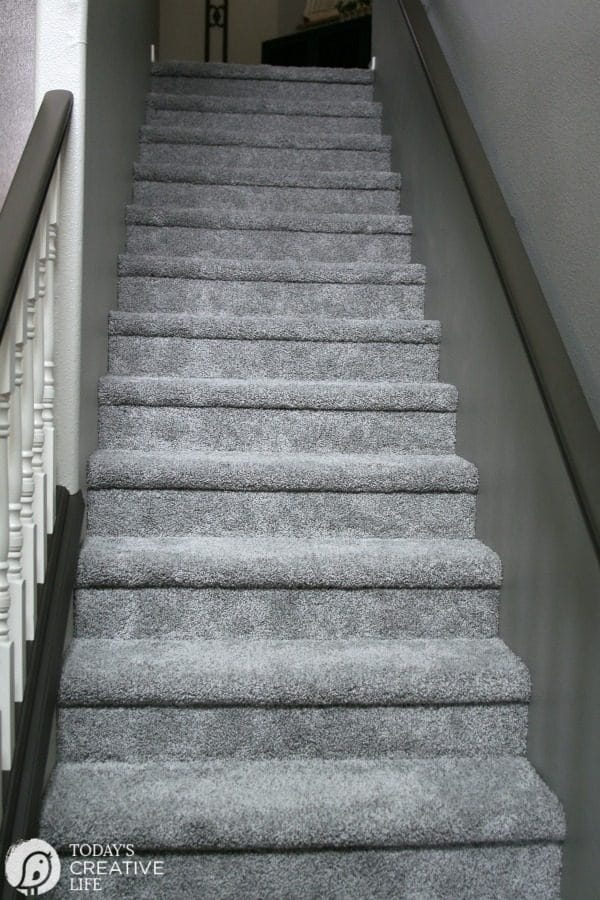 Now, look at these beauties and how the Air.o is tucked under the riser before coming down to the next step. It's a simple way to add even more style to your home.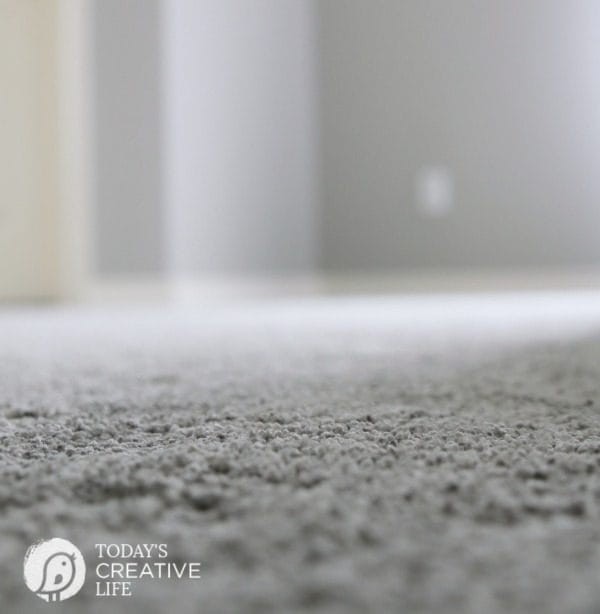 Who's ready for new flooring?
Be sure to install Mohawk Flooring Air.o Unified Soft Flooring for an odor and VOC-Free choice! Visit their website for a chance to win $1,000 to use towards Air.o flooring in your home.
This is a sponsored post written by me on behalf of Mohawk Flooring Air.o Unified Soft Flooring (USF). My experience and opinion shared are 100% mine.