I am crazy for gift tags this year! I have a few printable gift tags to choose from, which make it easy in a pinch. With these DIY Woodland Gift Tags, you'll have to craft a bit, but you don't mind.
DIY Woodland Gift Tags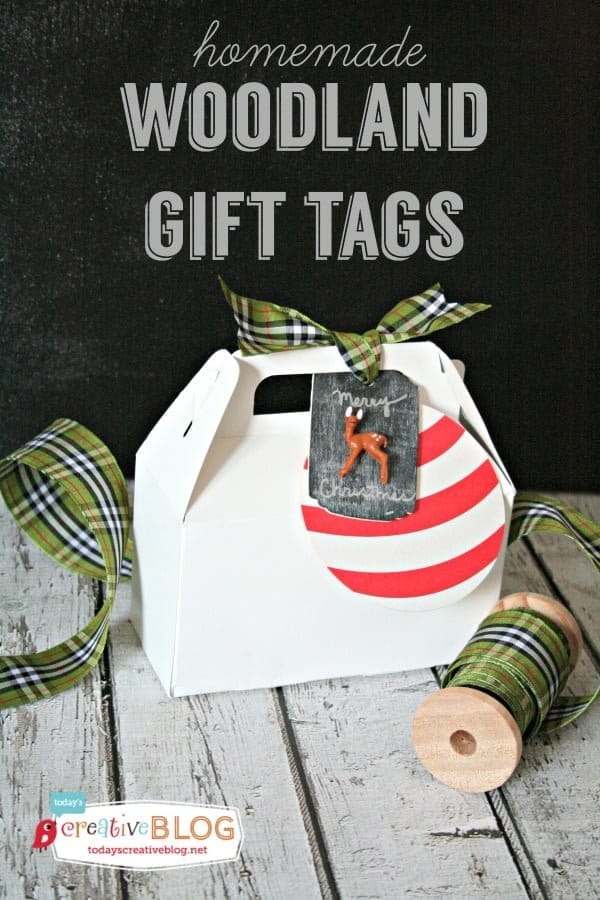 DIY Woodland Gift Tags Supplies:
Wood tags
miniature animals
craft paint
foam brushs
Mod Podge Rocks Stencil
Glue or gluedots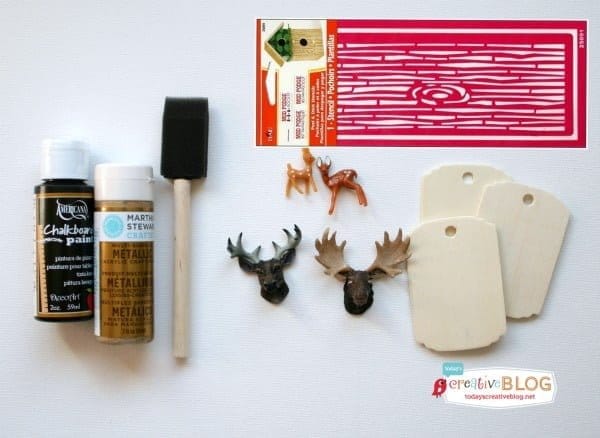 When I saw these at Michaels, I didn't really have a plan. I knew I wanted to paint the tag and glue the animals on, but other than that, I wasn't sure what colors etc.. Once home, I remembered that I had that cool stencil designed by my friend Amy Anderson from Mod Podge Rocks. I played around with different colors and also used a bit of chalkboard paint.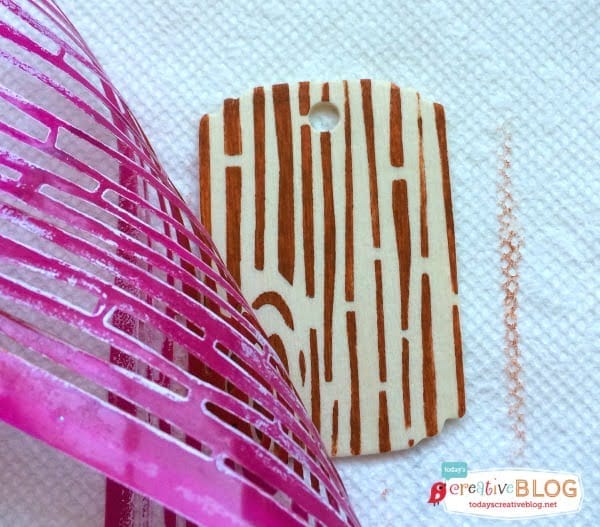 The stencil is so easy to work with……so I used it on two of them.
After painting one of the tags with chalkboard paint, I prepped it to have that chalky look by rubbing the chalk all over it, then wiping it off with a damp cloth…….letting it dry and then it looks perfect!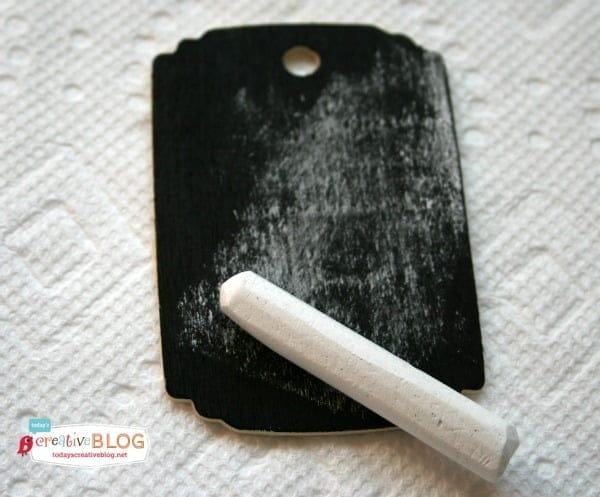 I glued one of the little fawns on with a strong holding glue dot, then used a silver sharpie to write my holiday message. I could have used chalk, but I was having a hard time getting to write small enough.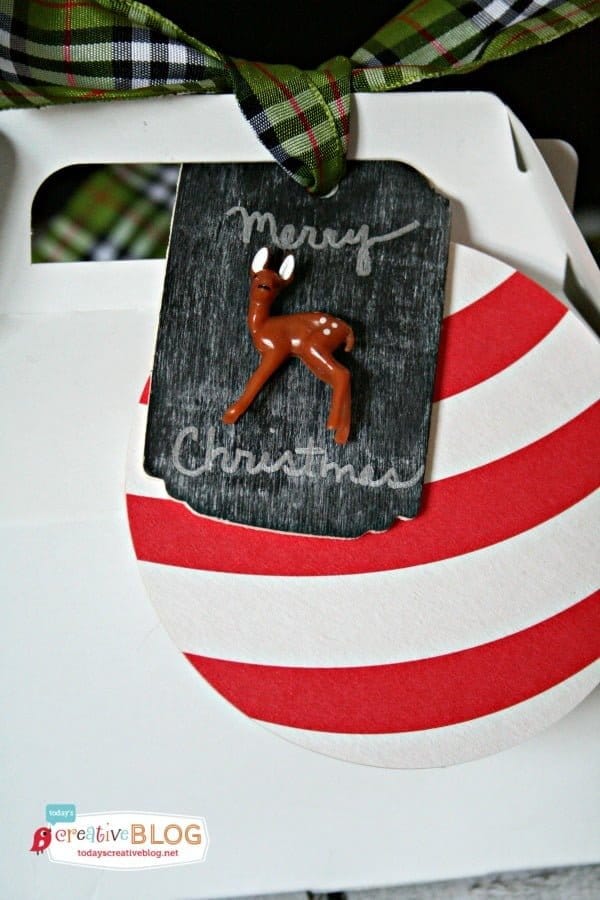 Of course, I couldn't just tie it on my package and be done, that would be way too easy………I then remembered the chipboard holiday coasters I picked up from IKEA last year.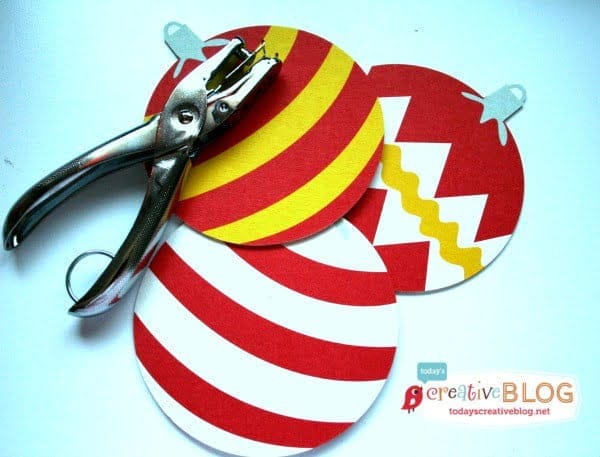 I punched a hole in the top and threaded a cute ribbon through the coaster and the tag and it was Perfect!!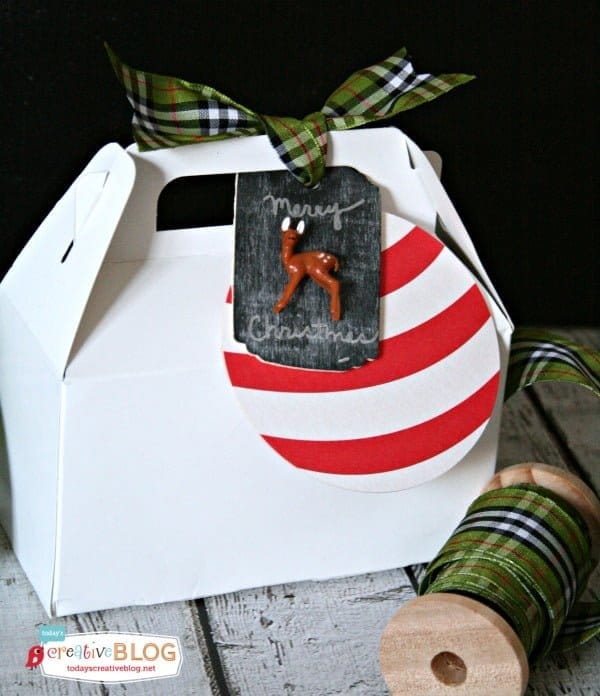 The other two, I used the stenciled background and played around with the paint colors. Added a plaid ribbon and called it good!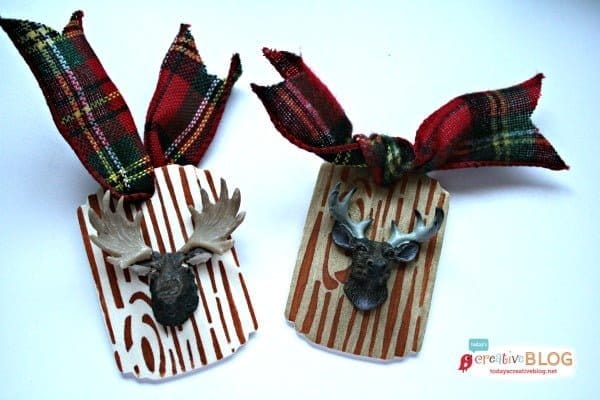 Wouldn't these make cute ornaments too?
Clickable Supply List (affiliate links)

Looking for more gift tags?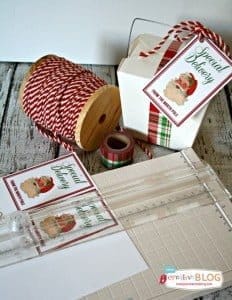 Printable Special Delivery Santa Tags