I know most of you have probably already mailed packages, but I also know many of you are running behind like me! Make your packages cute with these Printable Holiday Mailing Labels. Using special Christmas mailing labels can add a festive touch to your holiday mailings and can help to make them stand out in a sea of regular mail.
This isn't really my sister's address. I just made something up……because that would be irresponsible. This isn't my first rodeo. 🙂
Printable Holiday Mailing Labels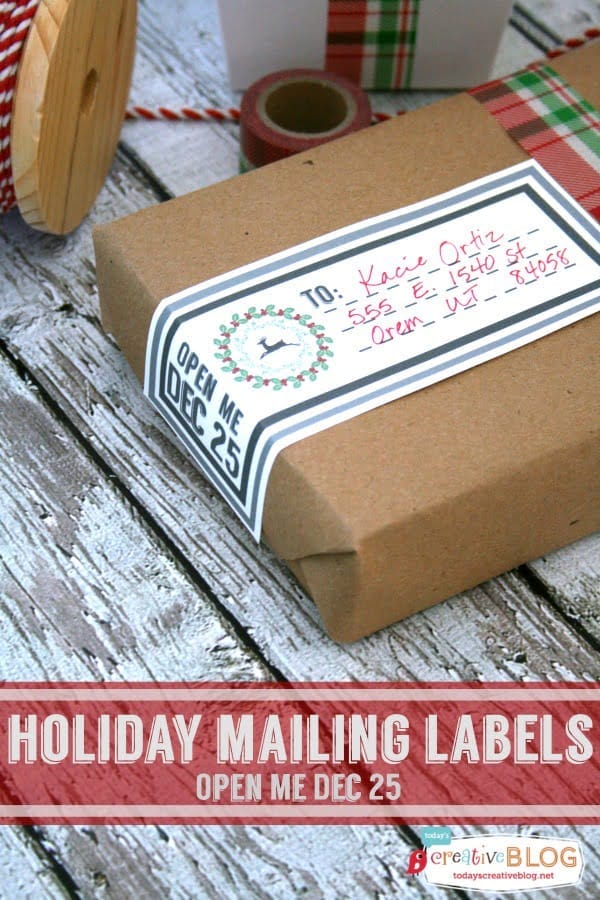 Even if you have no packages to mail, these could easily play double duty on any holiday present.
You could punch a hole and thread a ribbon through and use it as a tag, or just stick it directly onto the present.
I think they're cute. I actually have a couple more holiday tags coming this week. I get going on something and sometimes I just can't stop! Check back daily or if you want to be notified by email, just subscribe here.
SIGN UP FOR FREE PRINTABLES BELOW
ALREADY have your password? Head straight to the Free Printable Vault.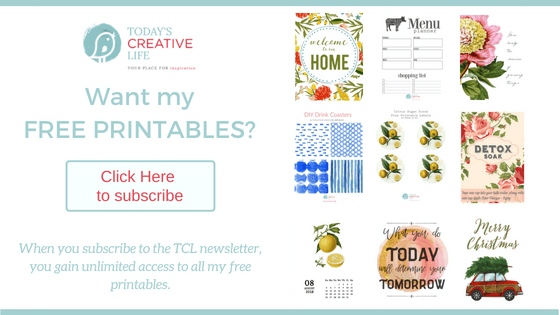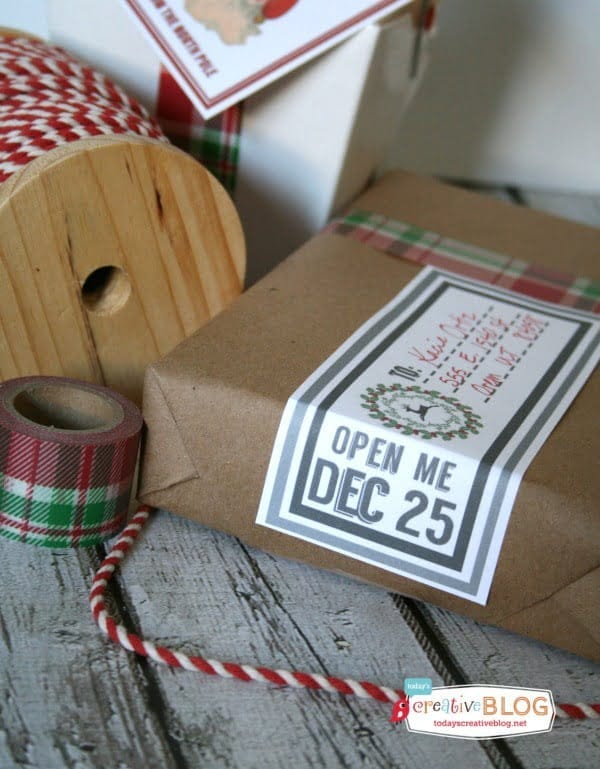 We can always use gift tag ideas, right?
Print a few of these off for next year. Just pack them away with your holiday wrap and when you pull it out next year, you'll be pleasantly surprised and organized.
How to Print Holiday Mailing Labels
Supplies Needed:
8.5″x11″ White Cardstock
or Self Adhesive Printer Paper
Optional
BROWN KRAFT PAPER
Washi Tape
Large Twine
Print and trim the labels.
If you're using regular cardstock, you'll need to either glue or create a sticker to attach it to the package. You can also use packing tape over the label.
These Printable Holiday Mailing Labels will put a smile on anyone's face when they open the mailbox!
Using special Christmas mailing labels can be a fun and creative way to add a little extra holiday cheer to your mailings. Whether you are sending holiday cards, gifts, or packages, these labels can help to make your mailings more personal and memorable.
DIY Holiday Decor
Easy DIY ideas for creating your own Christmas decor.
Easy to make holiday craft for Scandinavian Evergreen Stars.
Vintage Rustic porch ideas for Christmas.
Easy to make Christmas pillows using iron-on vinyl and a pillow cover.
Homemade white clay ornaments are fun and easy to make for holiday decorating.
Drying oranges is a holiday classic. How to make Dried Oranges in the oven for holiday decor, potpourri and gift wrapping.
Free Printable Merry Christmas paper tag banner adds quick DIY holiday decor.
Easy to make felted wool ball pom-pom winter pillow cover.
Easy to Make Holiday Ornaments using chip board or cardboard
Easy to make Christmas luminaries with cedar and cranberries.
Use your Cricut Cutting Machine to make holiday snow topped paper houses.