My husband bought me some EnviroTex for my birthday……..forget diamonds, just get me craft supplies. I've been wanting to try EnviroTex craft ideas forever! I see so many great projects out there and by golly, I thought I'd give it a try.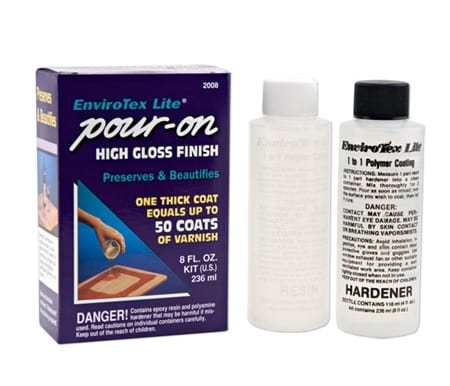 I've also been admiring the projects using pennies. Yes, Pennies! Why not line the bottom of a tray with pennies and pour this stuff on? And that's exactly what I did!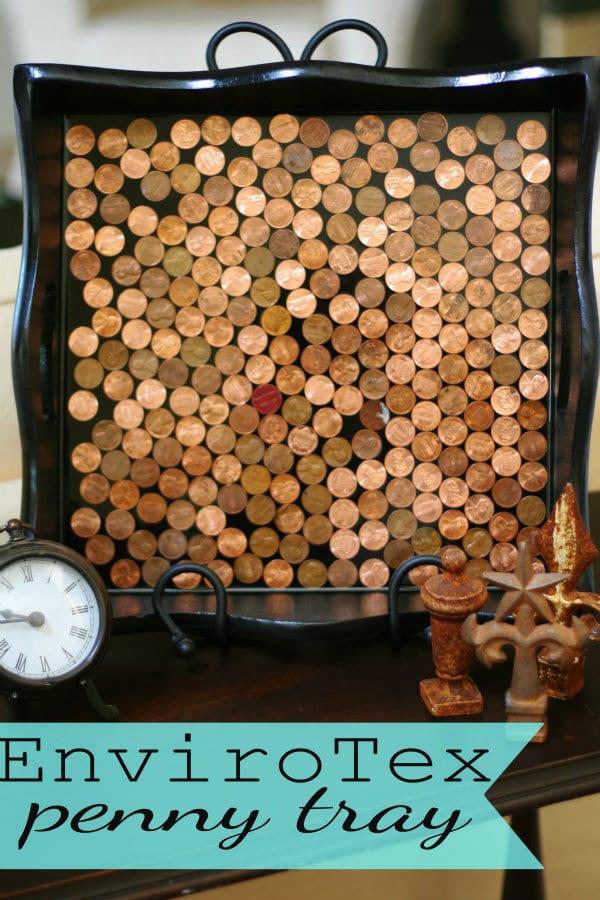 First I spray painted my tray black……….you could choose any color of course………I picked out all the pennies in our change jar, and lined them up……..then messed them up a little. Mixed the EnviroTex according to the directions and poured it on. Then the hard part………waiting. Waiting for it to cure. It hardens in 4-7 hours, but is recommended to wait 72 hours before placing anything on it. (I waited 24……..I may regret it)
I love how it turned out and I can't figure out where I want to use it. Should I display it on an easel like above?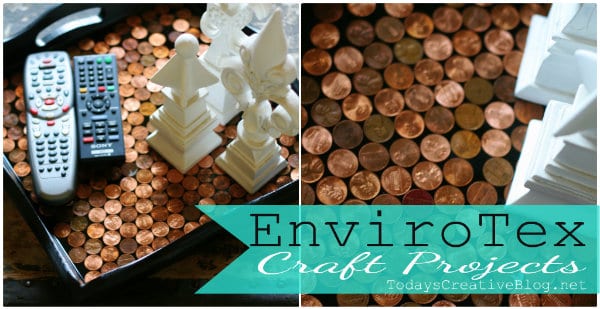 On my coffee table (trunk) to hold the remotes? Or maybe on my dining room table to hold napkins and such?
Another super simple craft! If I can do it……..YOU can do it! I just ordered more of this magic stuff called EnviroTex.
This is the same stuff that people make all those cute bottle cap necklaces, or magnets……I found so many great ideas from coasters, tables, jewelry! You can check it out on my Craft Ideas Pinterest board.