It's time for the Creative Girls Holiday Soiree! I'll have so many great holiday ideas from a few of my favorite bloggers, so you'll want to check in often! Today I've got Jenny from Bloom Designs sharing this Holly Jolly S'mores Holiday Party! We LOVE S'mores! She's full of inspiration! I LOVE all her creative ideas and I think you will to!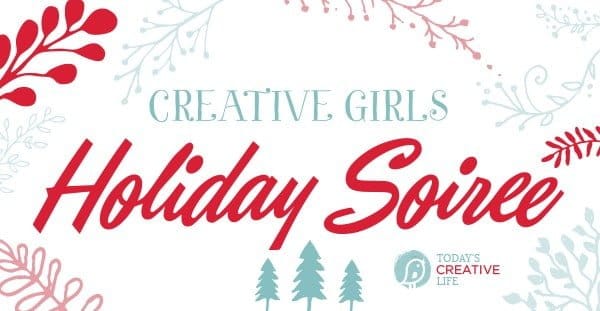 Holly Jolly S'mores Holiday Party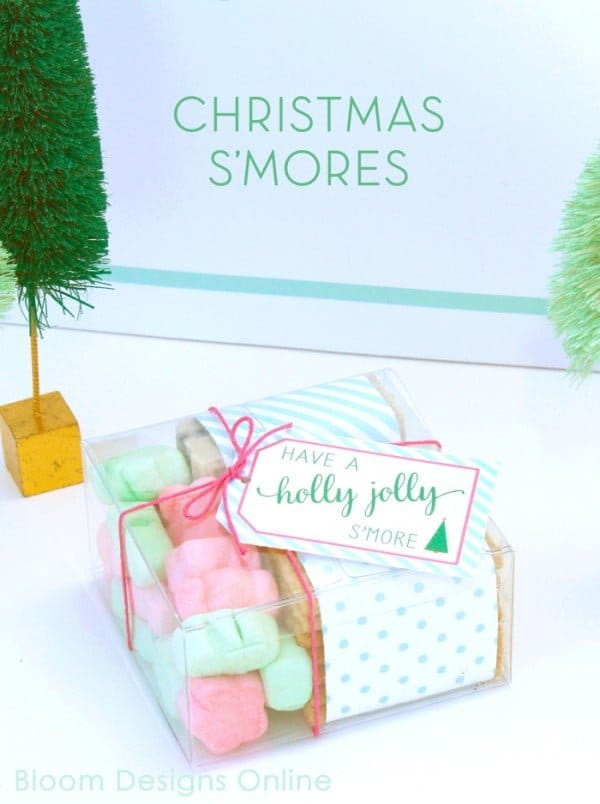 HI Everyone! I'm Jenny Raulli from Bloom Designs, a blog about making everyday a more personalized and pretty.
I am so delight to be here to share these Holly Jolly S'mores with you. S'mores make a great mini gift or party favor anytime of year especially if you wrap them up in a pretty way. I love switching the s'mores up a bit by adding seasonal marshmallows or different flavors of chocolate. There are so many varieties or marshmallows and chocolate bars readily available now that you are sure to find a combination to fit your purpose. For these Holly Jolly S'mores, I used cookies and cream chocolate bars and Christmas marshmallows.
The pink and green match a party I am hosting perfectly.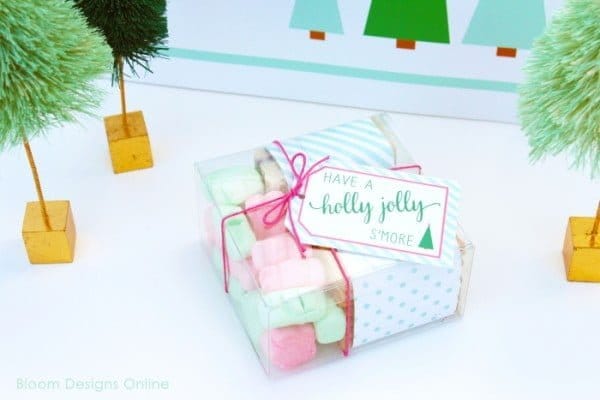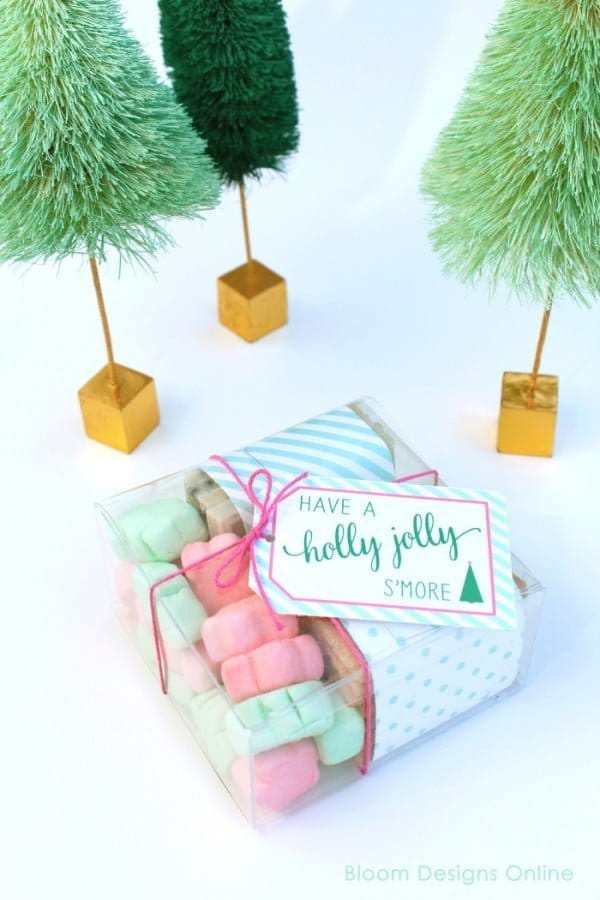 Each year, I host a Holly Jolly Party on the last day of school. Everyone is jolly on that day! I am going to use these more for party favors this year. To see the full party, click here. Since the last week of school is crazy, everything is done ahead of time.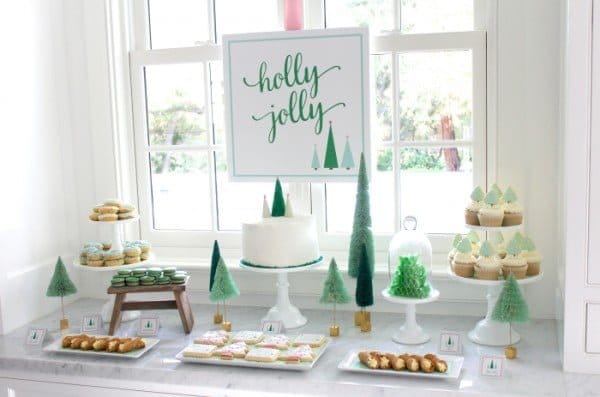 To make the download the printable found here. I recommend printing on bright white card stock. Use the patterned strips to wrap the chocolate bars and graham crackers. Package everything up in a cute box (you can find the ones I used here) or a cellophane bag. Tie on tag with twine.
>>>DOWNLOAD YOUR FREE PRINTABLE HERE <<<
>>> SEE MY ETSY BOUTIQUE FULL OF EVERYTHING YOU'LL EVER NEED! <<<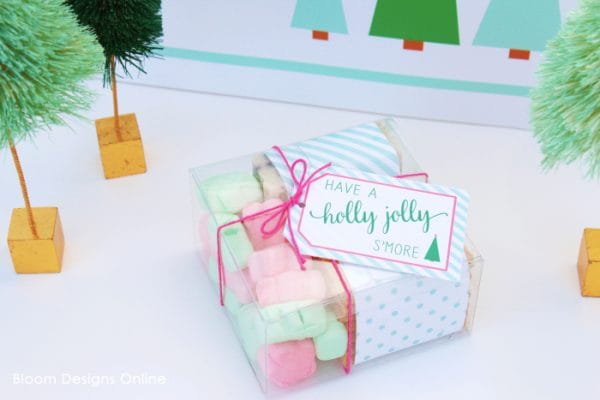 For more holiday ideas like these pink peppermint brownies or other fun party inspiration, visit me at Bloom Designs Online or find me on Instagram.

More from Jenny