We are having a few days of the most amazing weather! I hate to brag, but when you get sunshine like this in the Pacific NW in March, you HAVE to take notice! This weather came at the perfect time to enjoy this Simple Burgundy Spritzer. So easy to make.
My Classic Spanish Sangria for a Crowd is also a great warm weather beverage!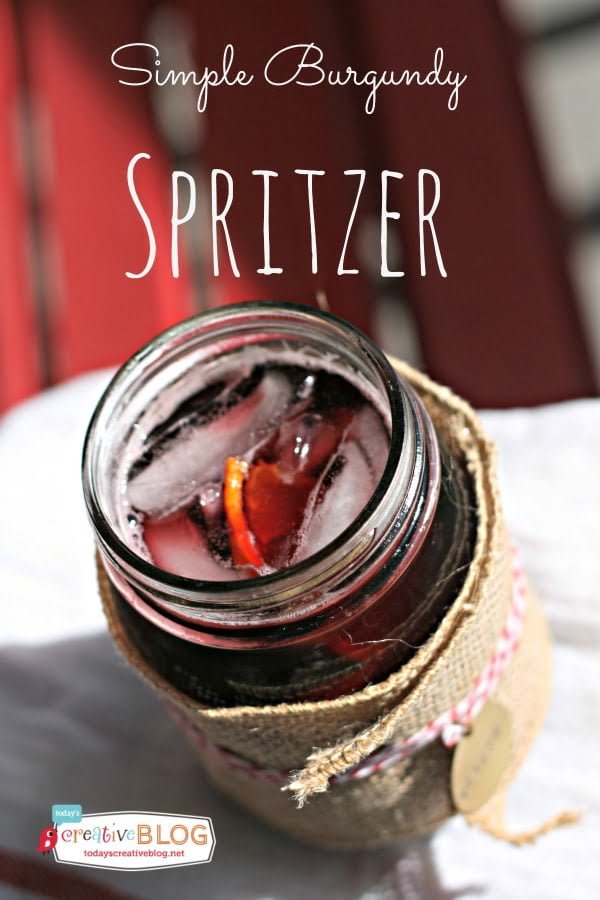 Simple Burgundy Spritzer
Even though it's sunny, it still has a crisp in the air making this a perfect late afternoon break. This went pretty good with my apple and a small bit of cheese.
Pairing wines can be overwhelming and daunting, so it's nice when I can just look online for suggestions. Either way, today was a no-brainer to mix it with sparkling water or a light soda to reflect the day. Maybe I'm breaking the "Wine Law", but I liked it! A real wine connoisseur may shake in their boots with my simple Burgundy Wine Spritzer, I guess I'm just a rebel.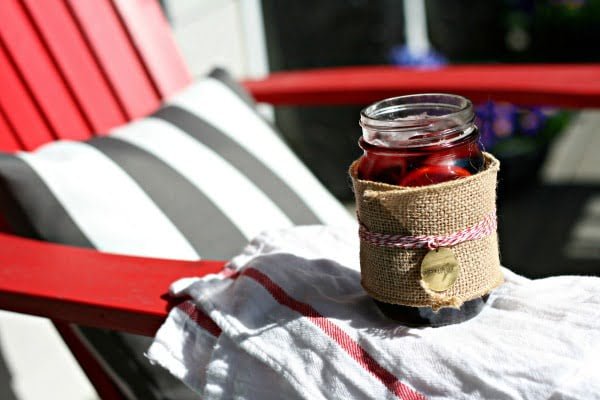 Some people believe pairing wine with food is like an art. and I'm sure it is. But I'm a firm believer, if I like the wine, I drink it. I guess my palate isn't educated enough. But it's not bothering me the teeniest tiny bit as I sat, soaking up the sun, sipping my spritzer.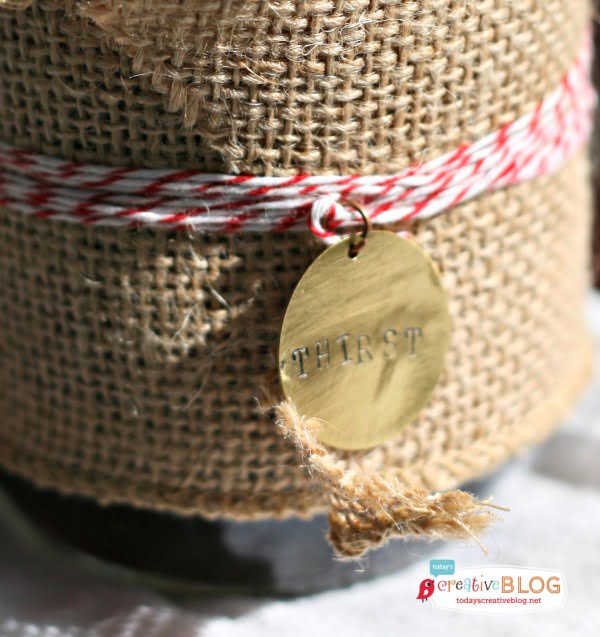 Doesn't it look inviting in my cute burlap wrapped mason jar? With my stamped metal drink charm? It's all about creating a moment and I'm not letting this gorgeous day go unnoticed.
Wanna make a Simple Burgundy Spritzer too? Just mix equal parts sparkling water or lemon-lime soda, add slices of any citrus, add ice and you've got yourself a warming refreshing drink.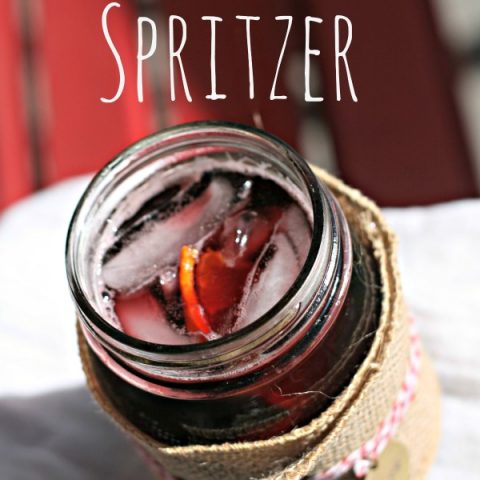 Simple Burgundy Spritzer
Prep Time: 5 minutes
Total Time: 5 minutes
Ingredients
Burgundy Wine
Lemon-lime soda, Sparkling water or tonic water
Sliced citrus
Ice
Instructions
Add ice to your glass first.
Fill your glass halfway with Burgundy Wine
Fill the remaining half with your mixer (soda, sparkling water or tonic water)
Add your fruit slices for garnish.
Enjoy!
Enjoy!