It's January and organizing ideas are all around us! I have been the purging queen, and looking for stylish storage solutions in every room of my home!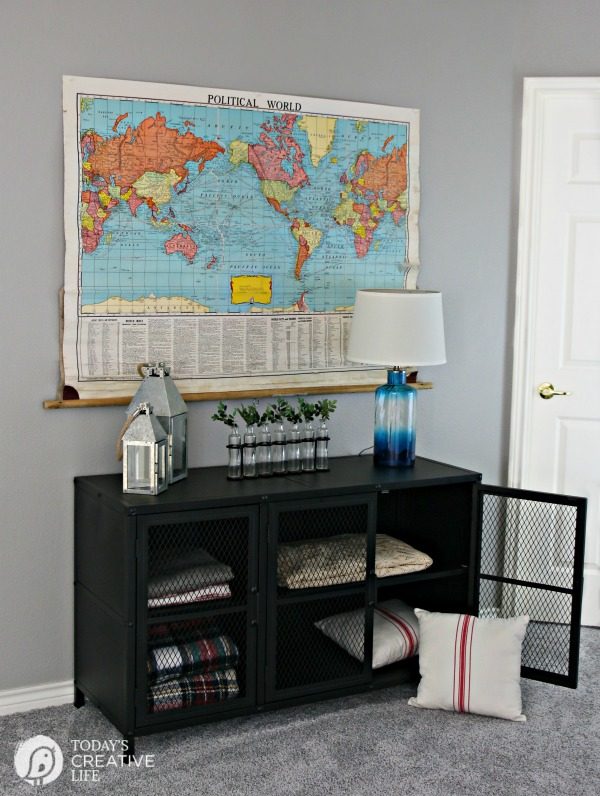 For years I have been looking for the perfect way to bring more style to my upstairs hallway. I didn't just want it to be pretty, I also needed it to be functional! Adding storage options anytime you can, keeps your home clutter free!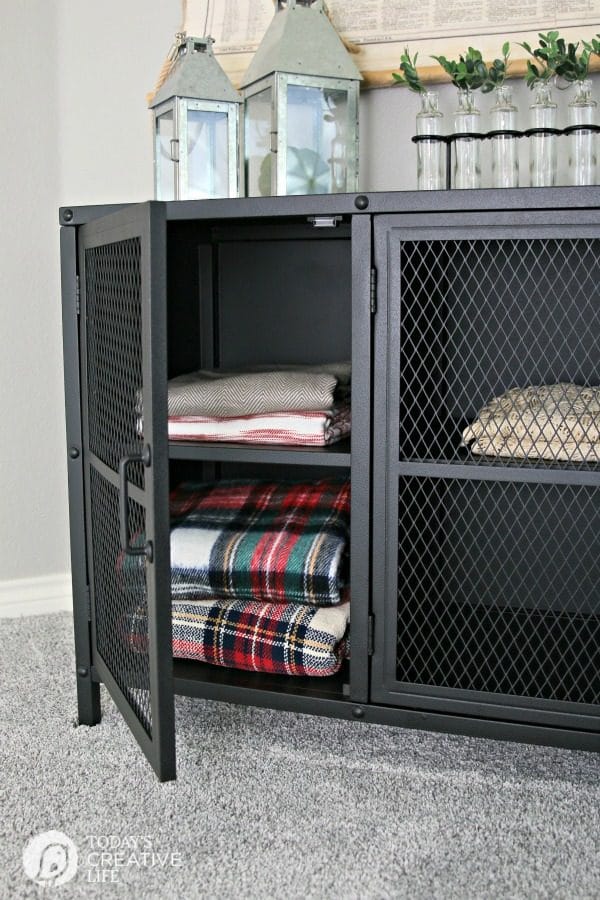 Stylish Storage Solutions – Multi-Function Metal Cabinet
I have been wanting a metal, industrial style TV cabinet to use more as a console table for a LONG time! But if you have been reading for a while, or know me in person, you know how I like a bargain!
Because my linen closet is being taken over by my collection of decorative pillows, I am running out of space for all my seasonal throws, tablecloths etc… I needed more storage options. Of course, my husband thinks I need to donate them and get it out of here, but he's not the decorator in the house and seems to forget that our prenuptial agreement was that he stays out of all decorating decisions! Well, he didn't sign anything, but it was discussed. 🙂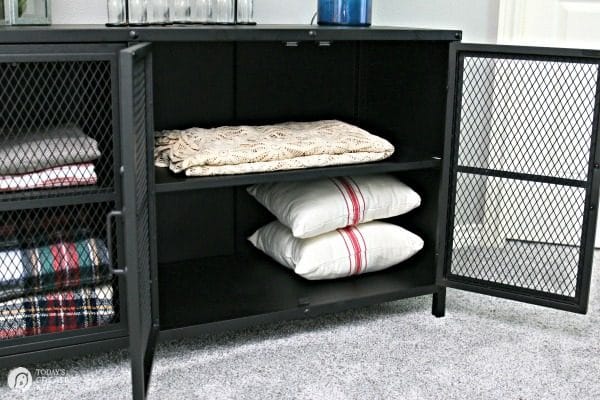 When we were handed the assignment of Organizing as one of the BHGLiveBetter Influencers, I knew I needed to find a storage cabinet that would look stylish and was hoping for a metal industrial looking one!
As I started looking at the Better Homes & Gardens furniture options at Walmart.com, I almost purchased the same Storage TV Cabinet that I use in my family room, until the heavens opened up and this multi-function black metal TV cabinet appeared on my screen! I had no idea that BHG carried this line!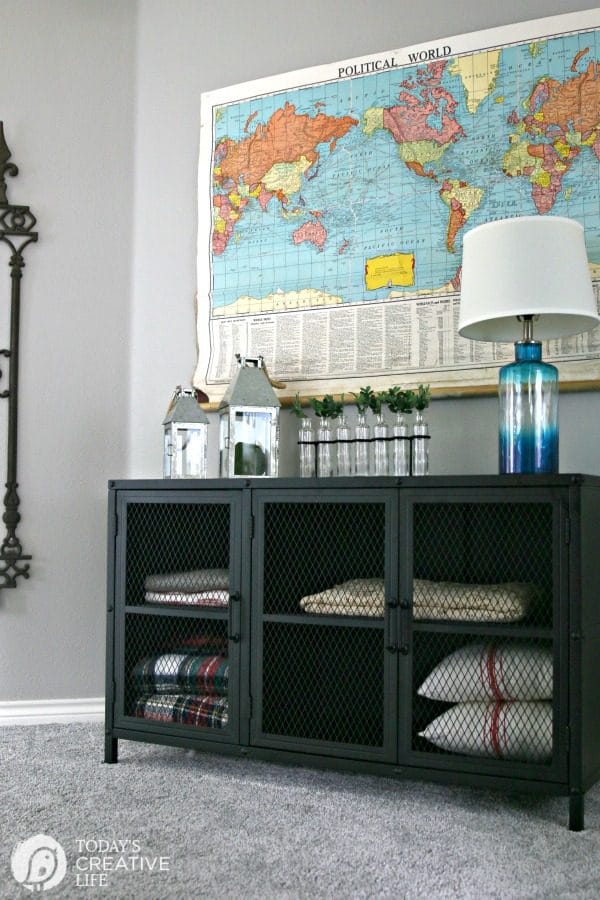 I LOVED it! And… it was only $219! WHAT?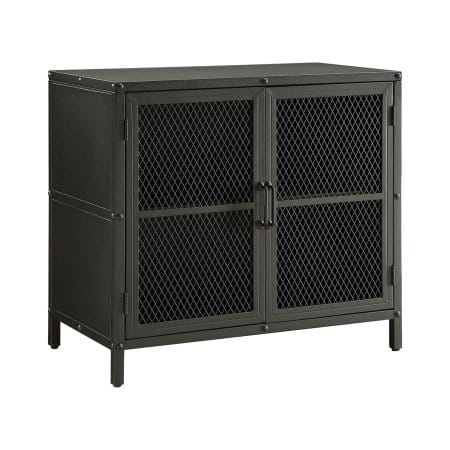 And guess what? It also comes in a smaller size. Instead of 3 doors, you have the option of only 2!
I love the look and how it's given me stylish storage solutions for so many different things.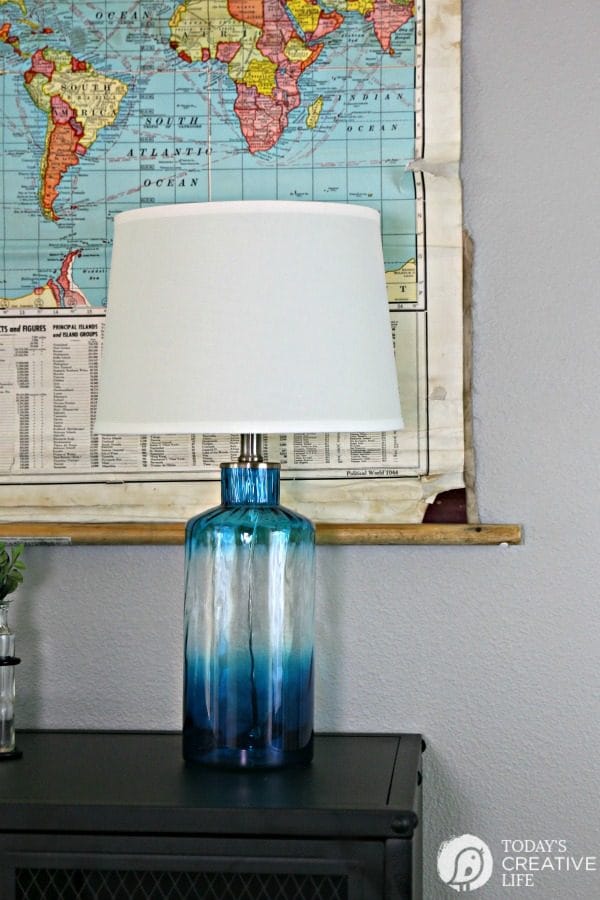 You can always change it up and add baskets to store smaller items and of course, it would add another level of style!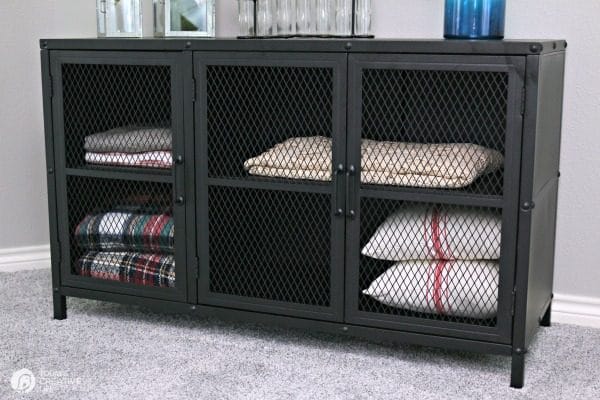 Stylish Organizing
Because the cabinet doors allow you to see whats inside, it forces you to keep items tidy and organized.
It's a fine line between keeping it functional and pretty.
I created a bold wall above with my vintage map.
In the future, I plan on using several framed photos from our recent family photo shoot, but for now, the map will have to do.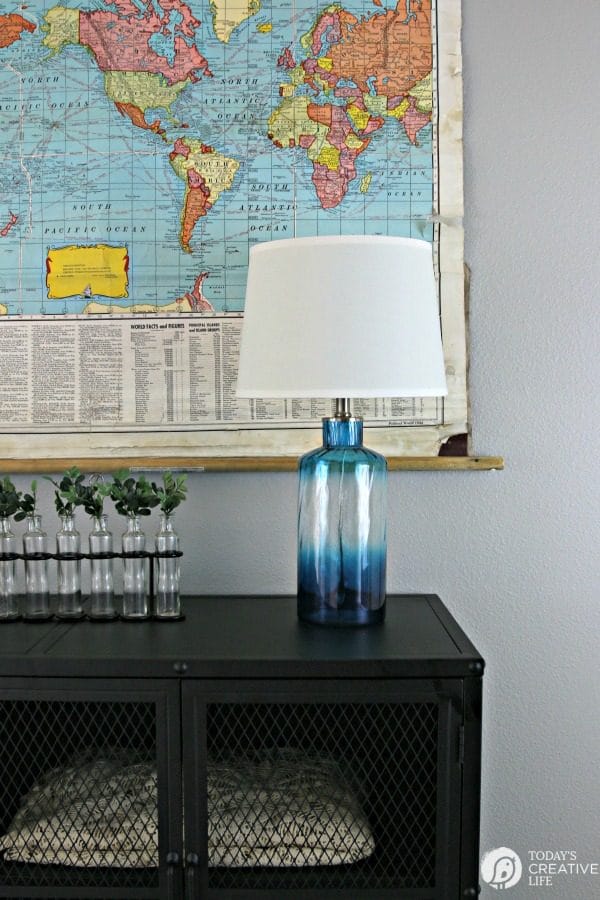 Since I wasn't using the top for storing anything, I created a simple vignette that makes my hallway fit in.
For now, I am using and filling the storage cabinet with flat like items to keep a tidy appearance.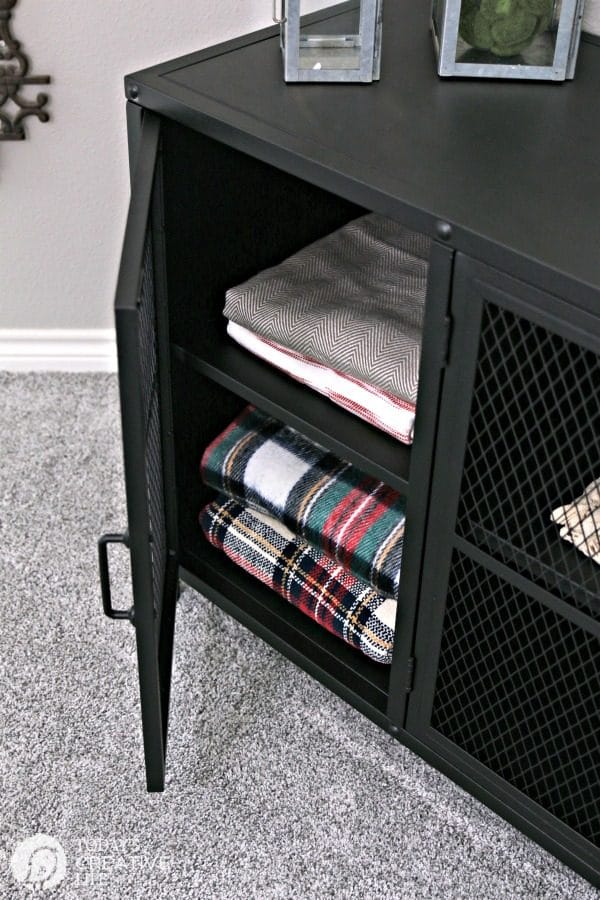 Visually this will work nicely and also serve as a functional way to store seasonal items, leaving more space in my linen closet for the not so tidy items like sheets, beach towels etc…
Shop This Post